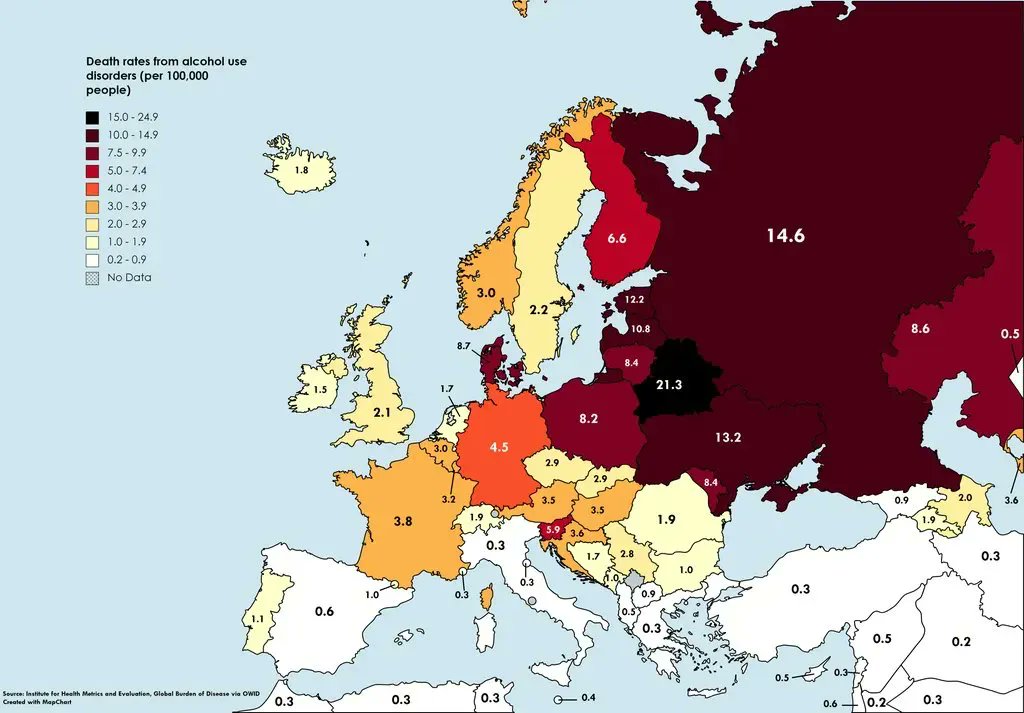 Alcohol death rates in Europe. Apparently very low in cultures where drunkenness is frowned upon and where alcohol is only consumed in company of others and served alongside meals. Spain and Italy for example. 

Source: buff.ly/3wDQcRz / @simongerman600
Having a no-alcohol life is even better.
Way, way, way better.
The Buddha was so right. Why all the detours and self-inflicted sidetracking?