For the first time ever in modern American history, those who have "no doubt" about the existence of God has dropped to just under 50%.
This number was at 60% just 15 years ago and 65% in 1995.
Only 9% of the Silent Generation (born 1928 – 1945) identify as having "no religion" but 34 percent of Generation Z identify as such.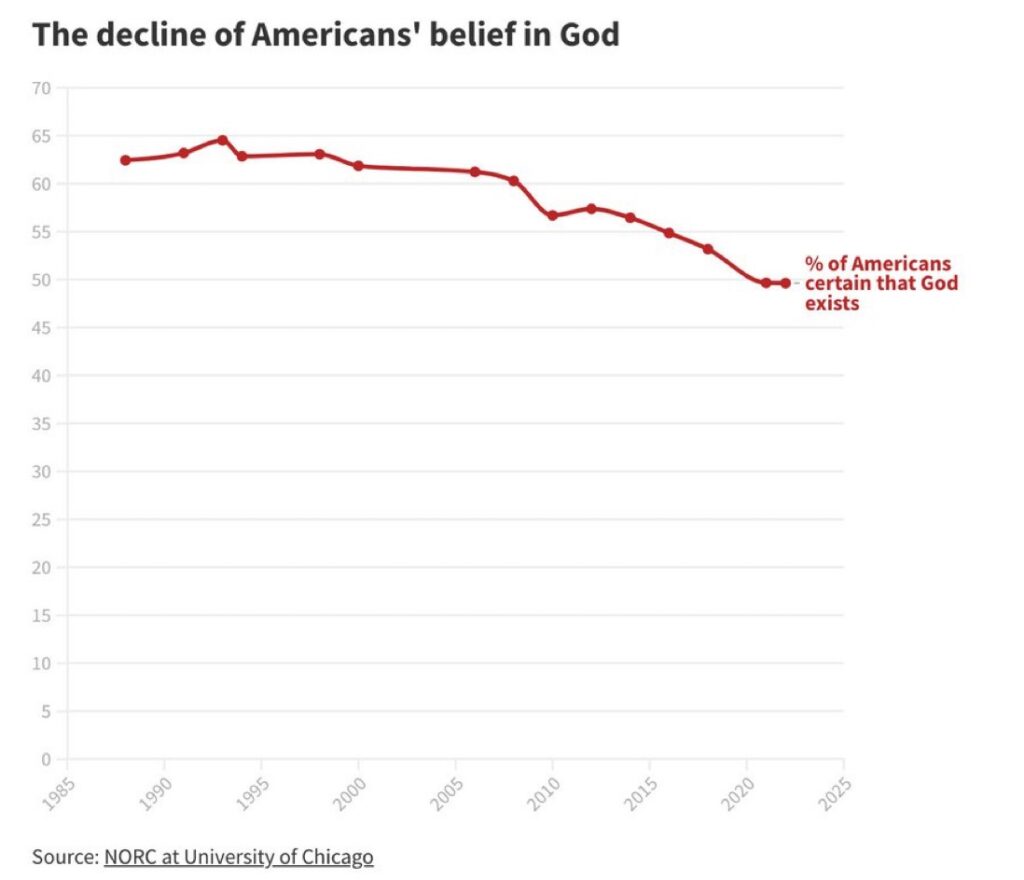 Text/graphic: @krassenstein