There have been many deep and unforgettable impressions of the dharma heart here in Finland. But really high on the list must be the incredible faith of some of the people who have committed themselves to making sure that Sangha life and activity continue here, despite the fact that it is a country not often visited by some of the most active Zen teachers today.
These two Dharma men, Karri and Nikko (Vimalamitra), while escorting me around the city, and in and out for lunch and coffee, always wore their Five Precepts kasas. I think I have never seen this before – – this level of soft and beautiful confidence in their public commitment to the Dharma. (They even wore their Kasas while driving us from Helsinki!)
I have never before seen lay students of the Dharma so naturally at ease, wearing their Kasas wherever they went in the city. Not even the fucking Chinese Buddhists, with all of their super-correct Buddhism and their pure confidence in their connection to Dharma! And there was no showiness or displaying – – they just seemed to feel natural and comfortable wearing their Kasas while walking with a Buddhist monk. It really touched me to see a Kasa, standing next to me on a street corner or in a restaurant. You could feel the pure and natural faith!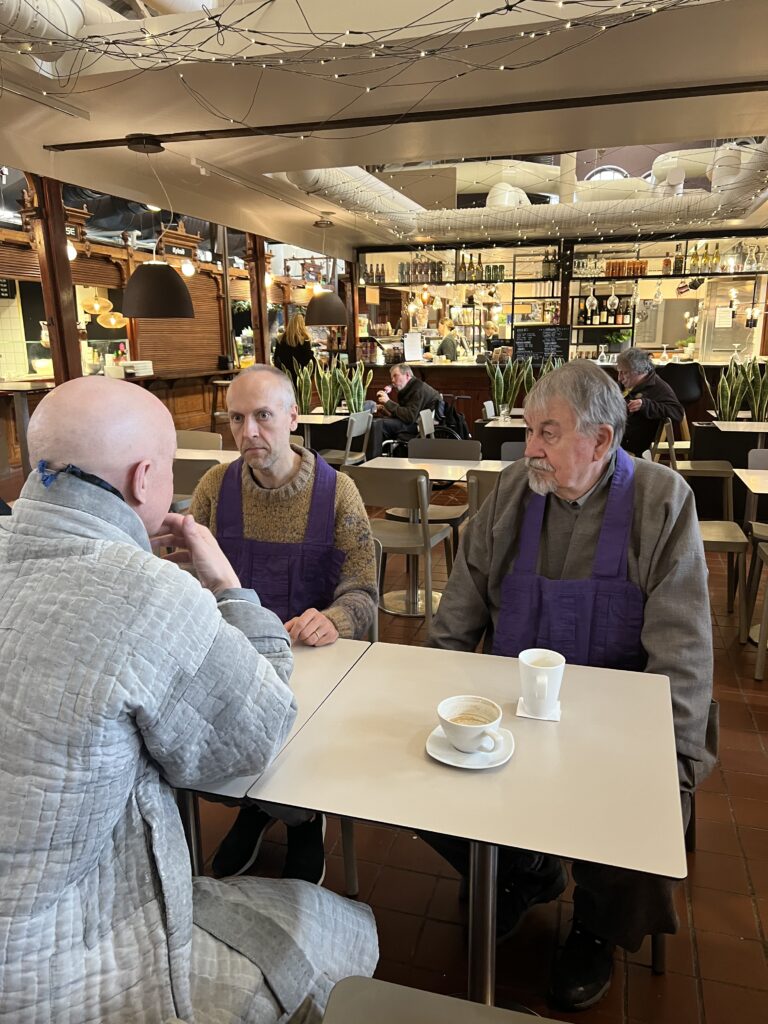 Now, don't get any ideas here: it would be really strange, on some teaching journey, to have six or eight Buddhist monkeys in their Kasas walking around all over the city with me. I'm not really big on anything in the form which allows or expresses the sense of "us/them" to appear, in whatever faith, tradition, or spirituality. (Or politics, society, etc.) In fact, if I was their teacher, I might advise against the Kasa being worn in such common situations as driving in a car or drinking coffee in a public marketplace.

But this visit was clearly not "common" for them: their natural faith and respect for dharma brought them to a fuller embrace of it, while in the presence of a teacher. And in that case, representing dharma together, and not just some "identity", it is entirely and mind-blowingLu beautiful as hell.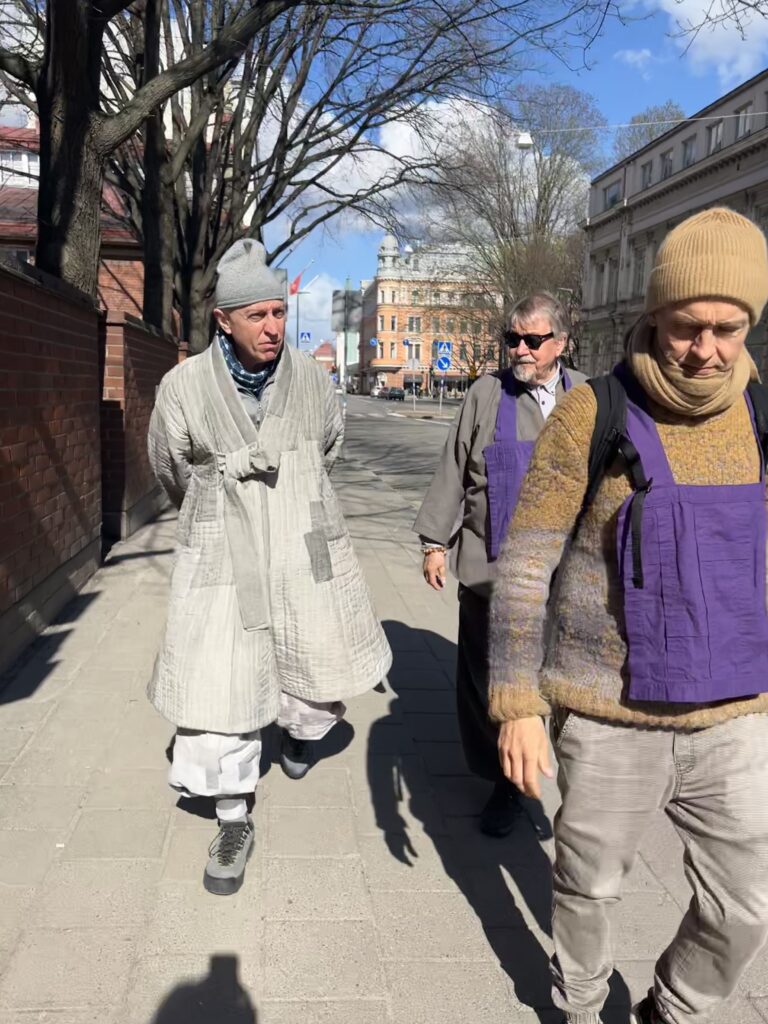 But as a pure and spontaneous manifestation of a very gentle and deep faith, it was a very inspiring mind to experience.