I am scheduled to lead a solemn 49-day Memorial Ceremony for an eminent person tomorrow in Munich. Some of the organizers of this august event offered to pick me up in Regensburg, drive me to Munich, and then drive me back to the Zen Center again. All told, that would mean someone driving four lengths of the distance between Munich and Regensburg – – about an hour and 20 minutes each way, four times. While I certainly appreciate the courtesy, to even receive such an offer, strikes my heart with a horrible impact. That people consider such facile use of a combustible engine so easily and cheaply, when tax money builds and subsidizes far more efficient methods, is just something I continue to recoil from, instinctively.
I have never owned a car, and I never will. Despite this lack of car ownership, I have lived freely on three separate continents – – North America, Asia, and Europe – – and I have seen and experienced more places and things than many people can experience in ten or twenty lifetimes.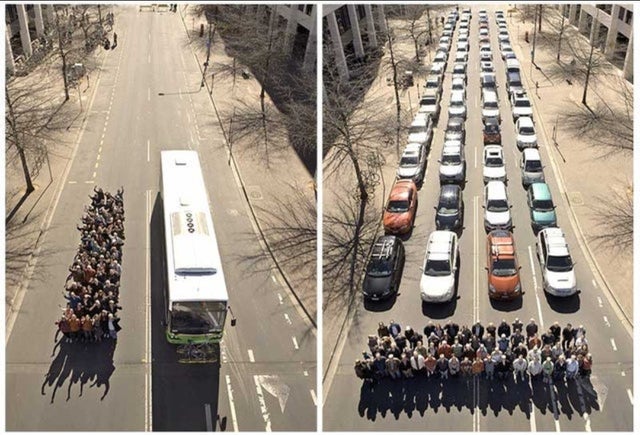 A photo illustrating the impact of taking public transport versus private transport. Photo: Cycling Promotion Fund

Photo/text: @fasc1nate

Yeah, "comfort and convenience" of the car, they say. Rubbish. Those two simple words – – and the entire dopaminergic reactivity, which is bloomed in our heads by them – – are at the heart of the destruction of the biosphere which sustains all life. Nothing else.
Where's the "comfort and convenience" then here?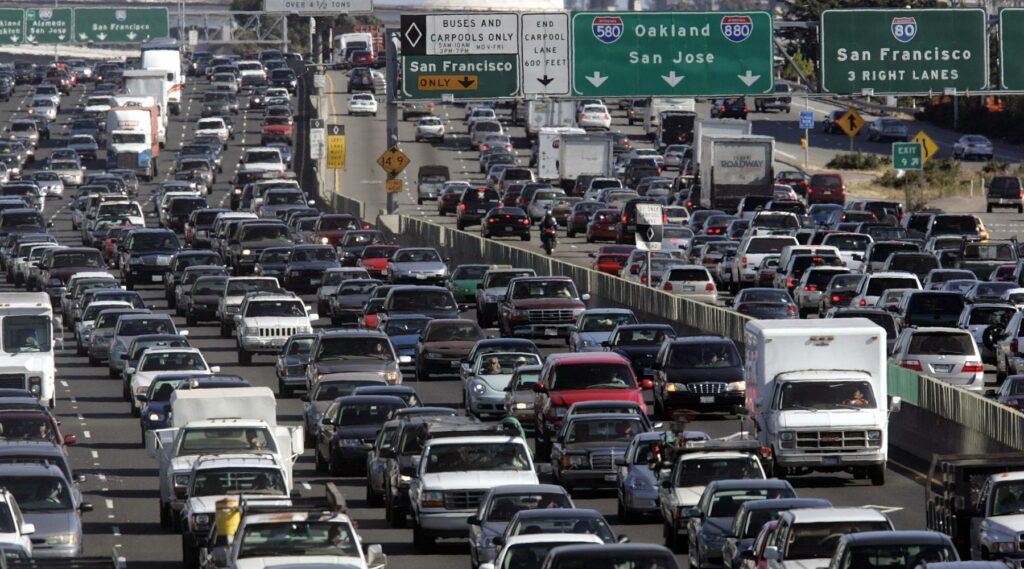 (Oh, and, without consciously picking these as strategies, got the other 7 top boxes checked off here. Buddhism is fucking awesome — and awesome for the goddamned [literally, you "Be fruitful and multiply" nincompoops!] planet.)