I would definitely get one of these, if I had the financial resources. It's not like I'm suicidal or anything – – absolutely the opposite. I treasure the sacred miracle of "moment", infinite and vast, never coming/going. I treasure experiencing the condition of the Unborn, in most everything I do.
At some point, however, it is time to go. And were I facing some terminal illness, especially one whose care would require one or more people to need to dote on me, run errands, constantly ferry me back-and-forth to doctors visits, having their own joy of life gouged out by the needs of someone in unfixable decrepitude, I would love to maintain my personal agency to the end, to determine when it is the end. I would prepare myself, with days and days of silent practice, if possible. Also, I would share the joy of meeting some few friends and intimates, those who have sustained me for so long. And then I would appreciate the freedom and respect to let go, of my own conscious volition.
I definitely want to get the website for this company, that's for sure. Since it would be a pity to purchase such a device just for one usage, if there is anyone out there in the ether who would like to share the investment, contact me.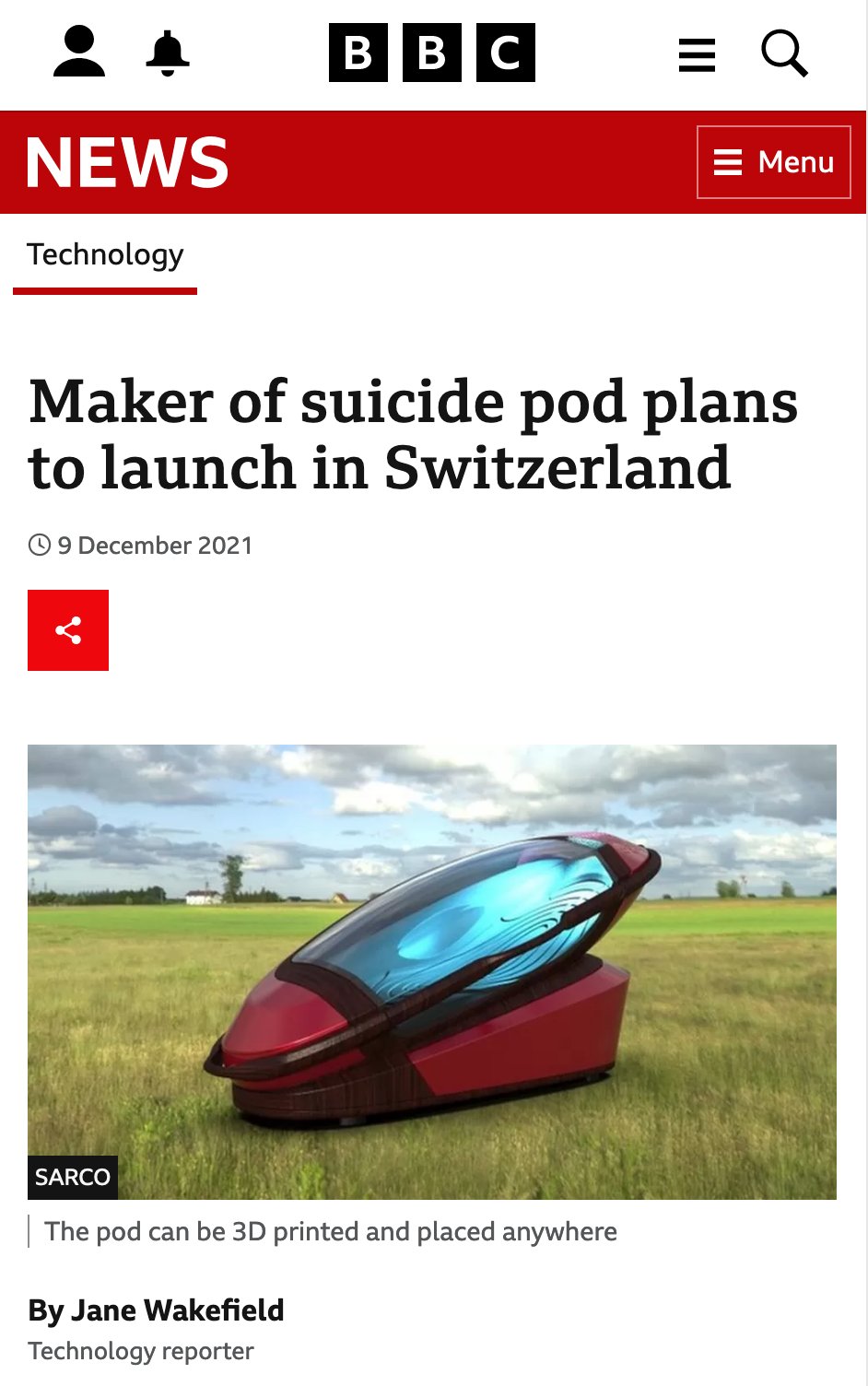 I'm just noticing that these words are coming out of my consciousness on the 15th anniversary day of my mother's passing. Funny, how mind works its meanings out into the world, whether we are aware or not.