Yesterday, as our Zen Center Regensburg crew began ramping up the in-house video systems to livestream our upcoming silent retreat online, I changed my "profile picture" on FB to emphasize our community's return to livestream broadcast of the practice. We do this live-streaming for the many people who wish to connect with the practice, but who cannot actually travel here for the retreat itself. There is no other gaining-idea in the project, which requires a great deal more daily concern and attention that you could imagine.
The image I chose for the profile is a photo which was taken two years ago, during lockdown, by one of our members who was practicing together along with our daily lockdown during the pandemic. It shows the practitioner, a certified "ethical hacker", sitting beside a computer screen broadcasting our Dharma Room during practice.
A very good and sincere Zen student sent me an interesting reaction on FB to some detail in the photo.
Since the commentator commented publicly on social media, and because I replied publicly, there is no need to obfuscate for purposes of confidentiality. But it seemed worthwhile to report it here for those who do not (deep respect to you!) use social media — Facebook in particular. Already several people told me that there might be some teaching value in the exchange: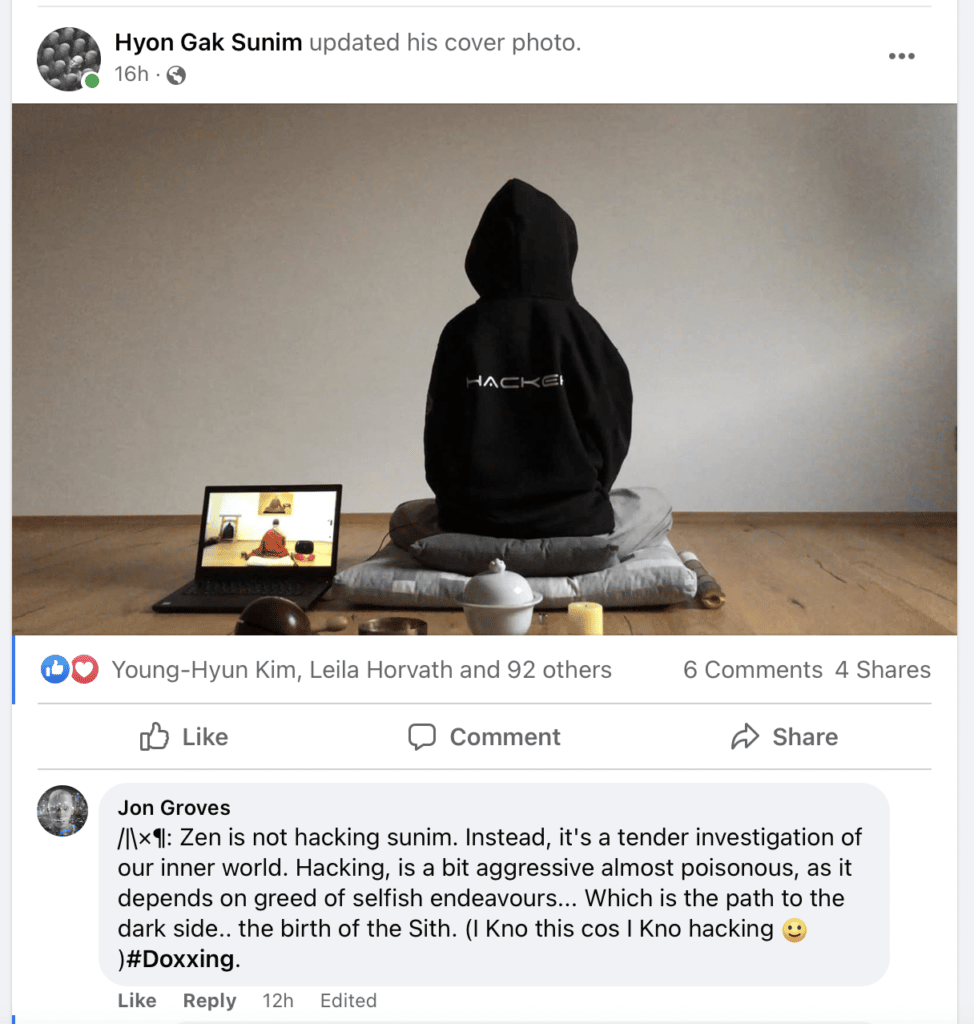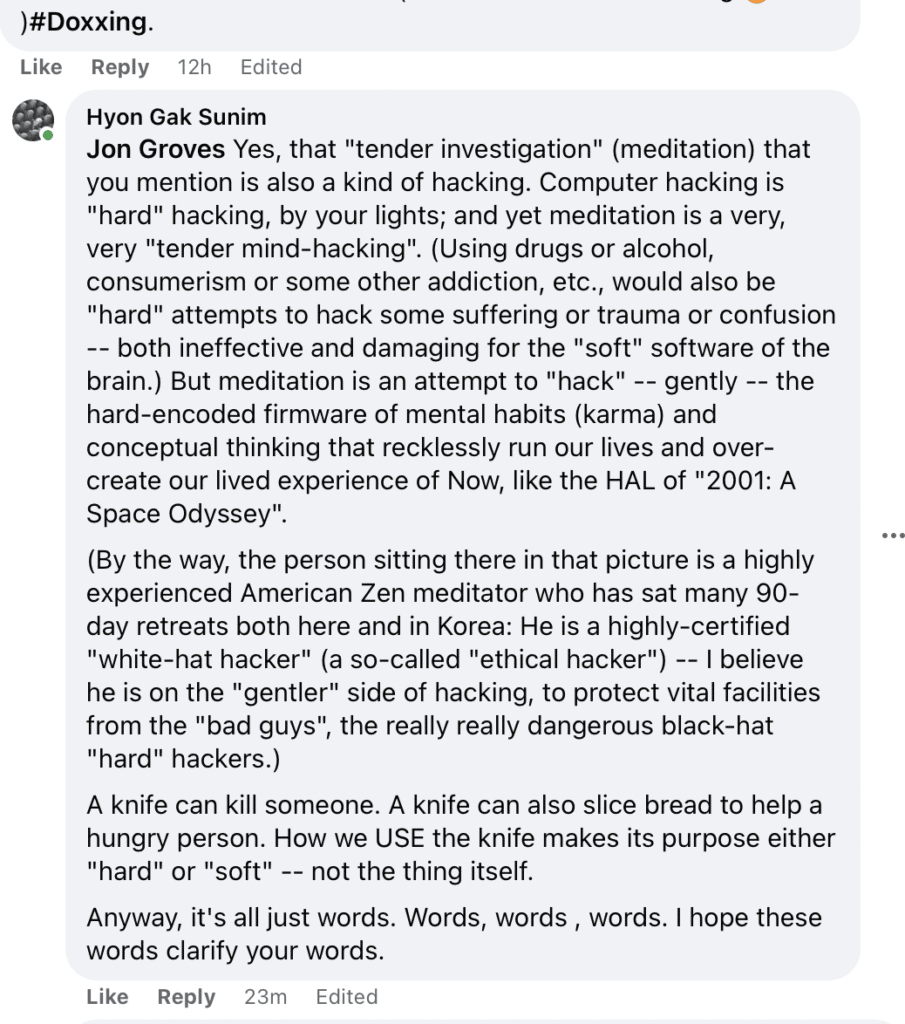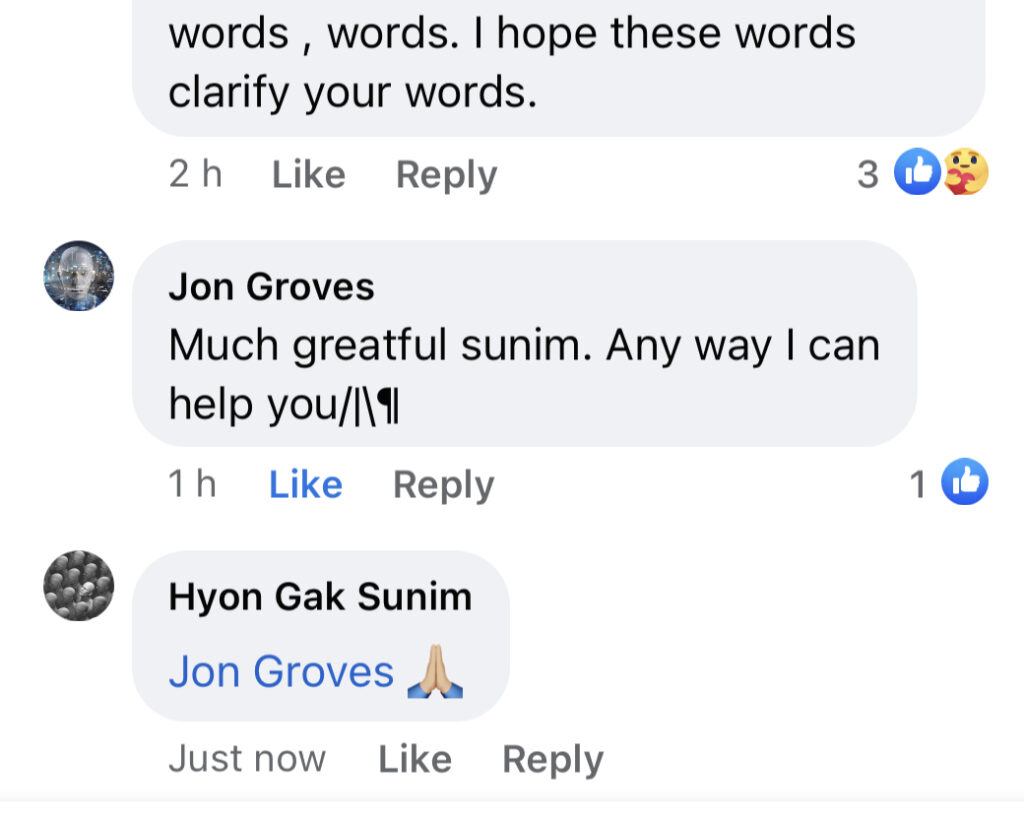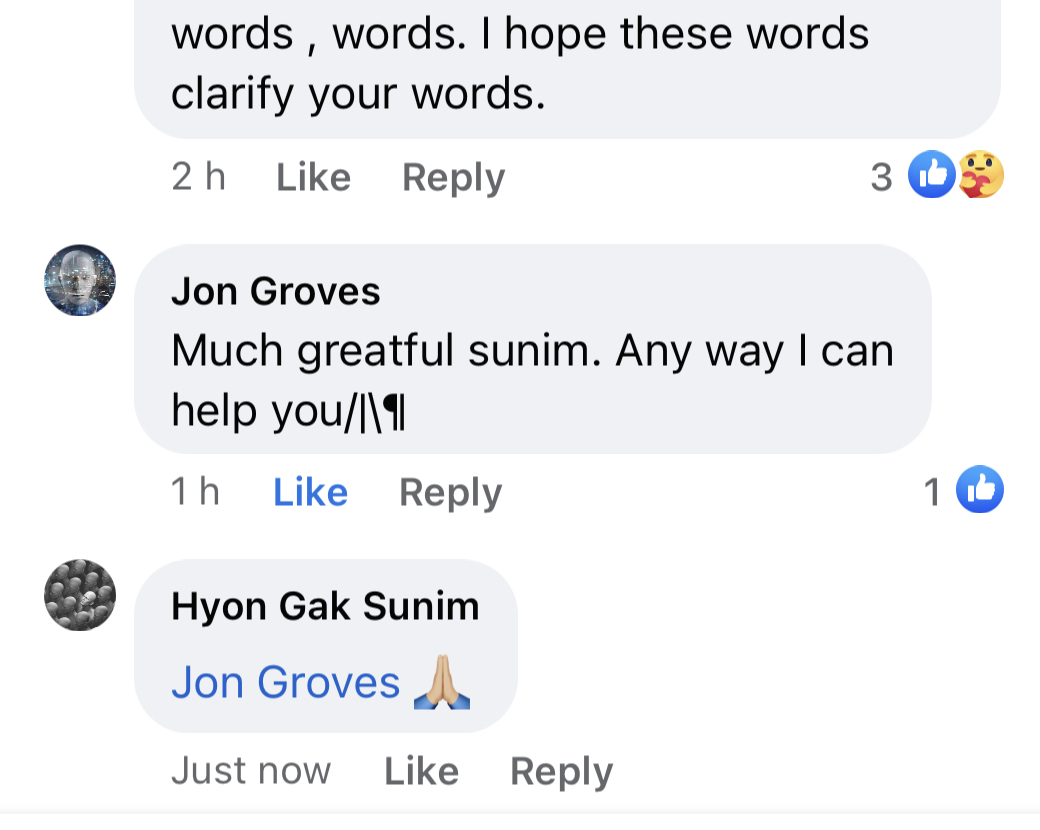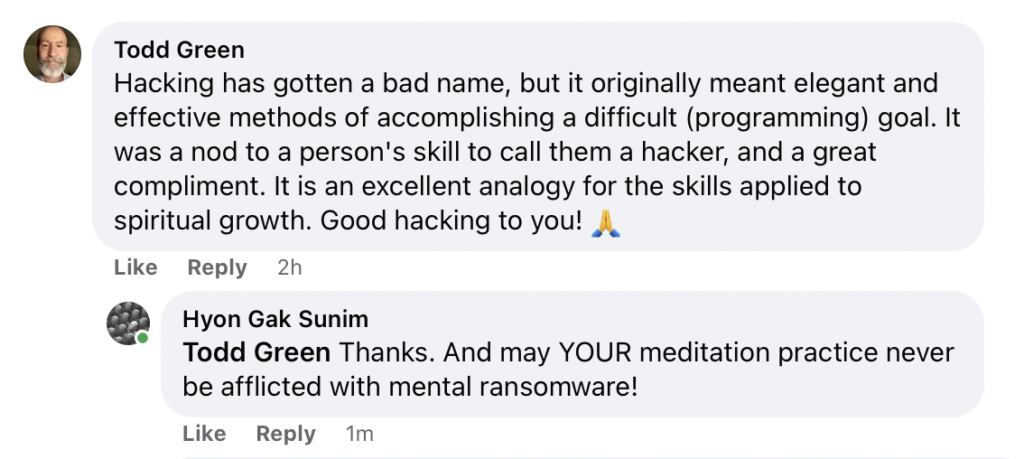 Our daily livestream can be found at: https://www.youtube.com/user/cloudpath108/streams