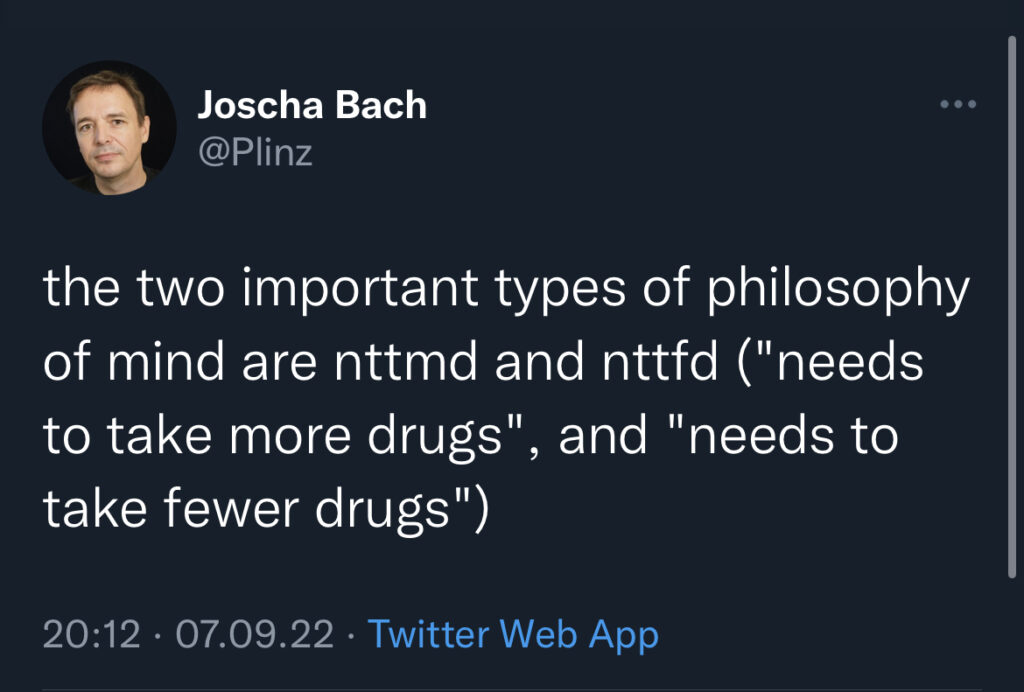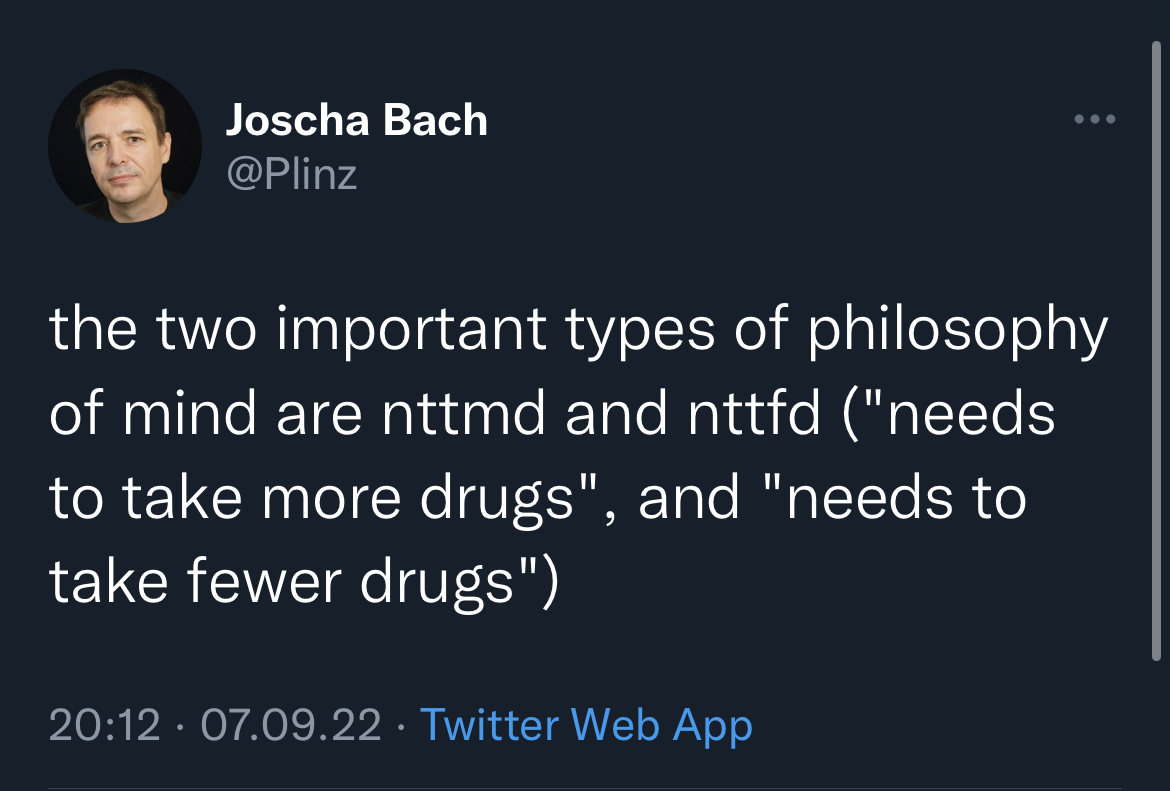 This unavoidable balance is noteworthy, especially noteworthy coming from one of the West's greatest living pure and truthful exploratory minds. Much of what we consume or already experience, whether declared harmful or dangerous, are the government's view of that only, or not: coffee, cigarettes, musical stimulation, readily accessible endorphin-producing foods, Internet porn, Netflix, anything that stimulates us artificially.
"More drugs? / fewer drugs?"
Sitting here now with a double espresso, some minutes from endorphin-producing deep, silent meditation, I fail these tests utterly, all the time.