Zürich Hbf, Monday evening, September 5, 2022.
Just arrived in town by train from Germany, ready to meet the two public teachings that are the focus of this visit. Arriving by train is something I so much very much appreciate, and enjoy, always as if for the first time.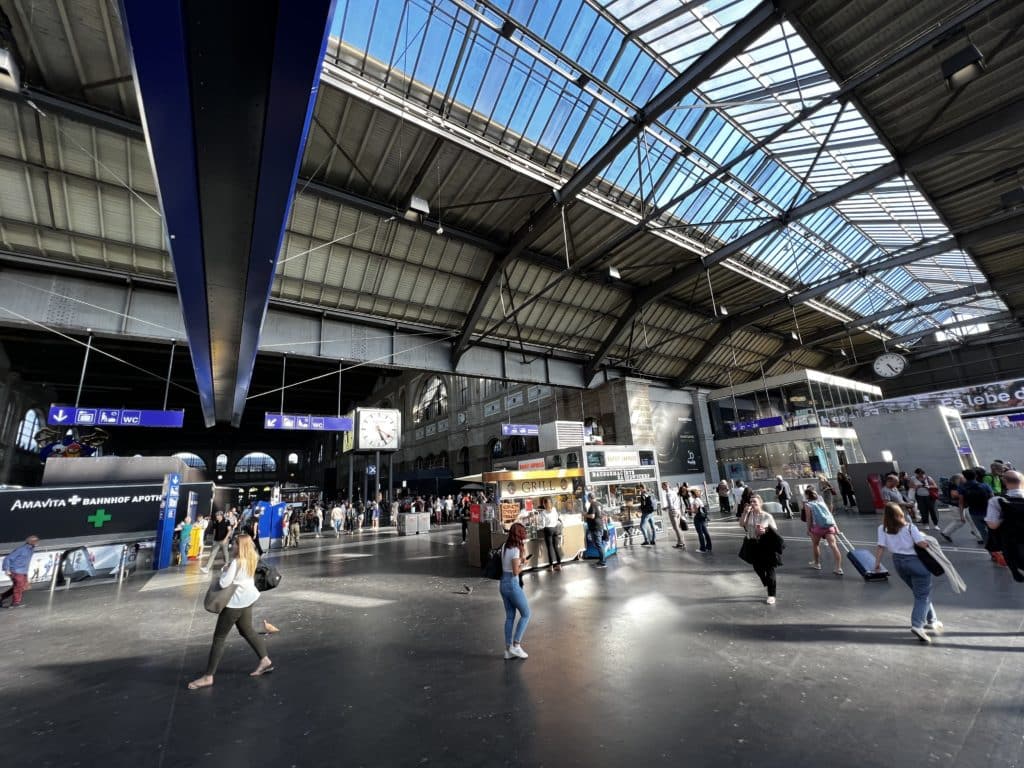 Airplane travel is fast and fun and fulfills the schedule, and it ensures that we are fully screwed to choosing our own annihilation: train travel, on the other hand, is gradual integration, and feels far, far more truly, essentially humble, so much more resonating with the harmony of actual lived movement through space and time.