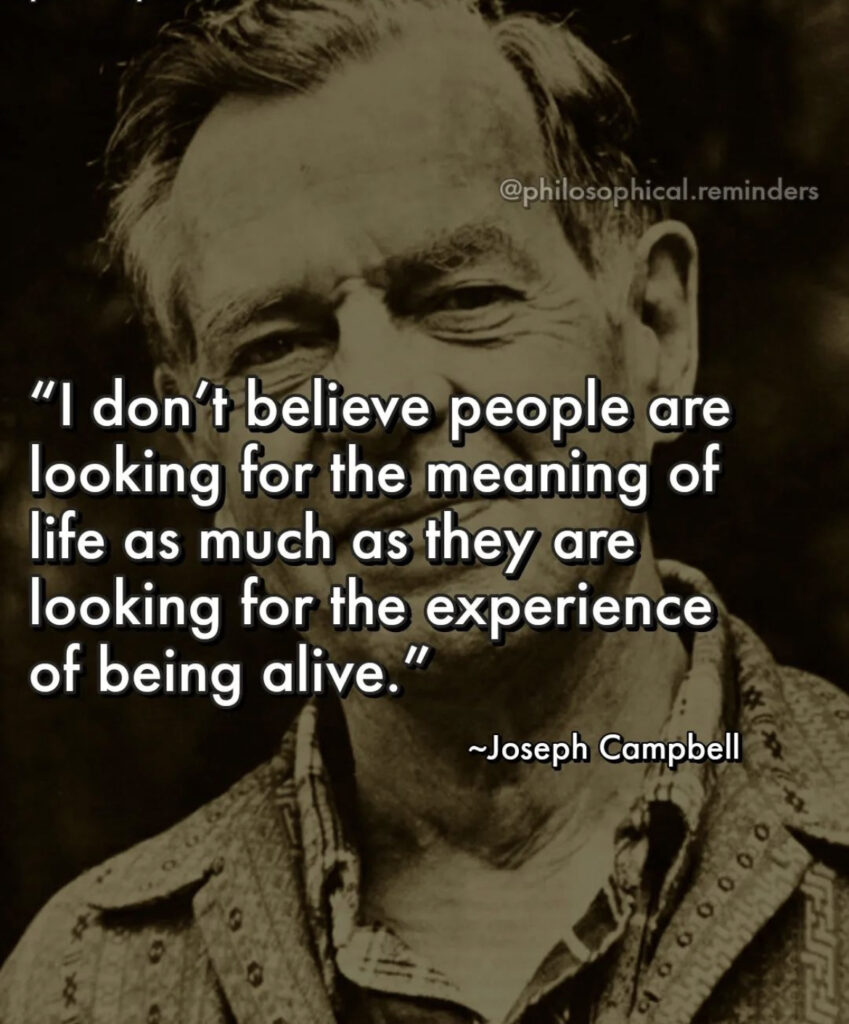 And "the experience of being alive" is not the things, the people, the places, the objects, the sights, the sounds, the smells, the tastes, the sensations, etc. The experience of being alive is only moment – – this is the only place we live. It is the only place we can ever only "be". It is the only possible place where life "happens".
The fact that most human beings locate the experience of true being as something that possibly they remember happening way back in their childhood (or, a period of being in love, or an experience of creative "flow"), this is only because those experiences did not have any "forward" or "backward", no "here" as opposed to a "there". Childhood doesn't yet have a repository of old memories to compare to, nor the reflexive mechanism to compare anything; total flow doesn't have any exterior possibility of execution.
Jesus of Nazareth pointed so eloquently to this when he said: "Truly I tell you, unless you change and become like little children, you will never enter the kingdom of heaven." (Matthew 18:3) He was not pointing to some fuck-all state of a forward heavenly place or experience. He was pointing to the moment-to-moment experience of truly being alive, without referent forward or backward, even inward or outward. He wasn't pointing to children or adults, or heaven or hell.
He was simply pointing to this infinitely vast Now.
Unless you have the funds – – and the utter stupidity – – to drop out of a rented helicopter with parachute or skis to enter some contrived extreme state of "flow", the most reliable path to what Jesus pointed to -– and what Joseph Campbell is pointing to – – is intimacy with the natural flow of your breath, engaging choiceless awareness of whatever appears, without judgement, and turning the light from objects and phenomena directly back to the seat of the witness.
Some people called this "Meditation". I call it "true life".