I always wondered why illuminated manuscripts from the medieval period were so populated with snails.
Now, I know the answer. You're welcome.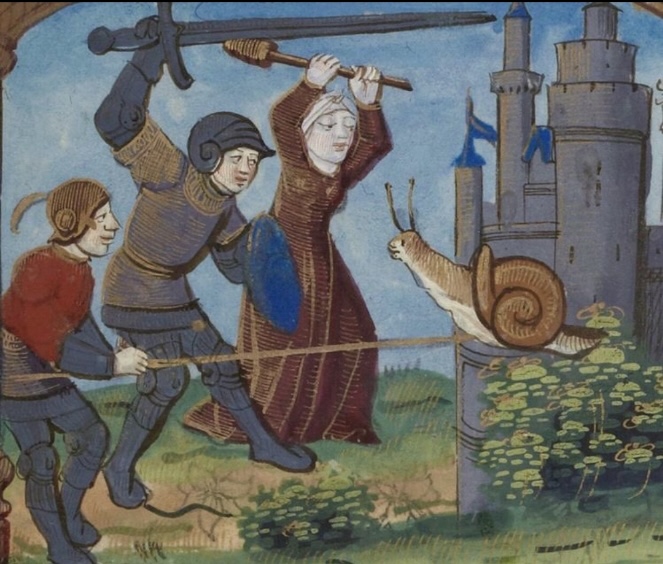 Manuscripts were illuminated by monks in Monasteries. Monasteries depended on their gardens. Snails will rapidly destroy gardens in wet weather. Slug pellets hadn't been invented yet. Manual removal of snails is labour (monk) intensive.

So yes, that is what this is about.
@trwphotonanaimo