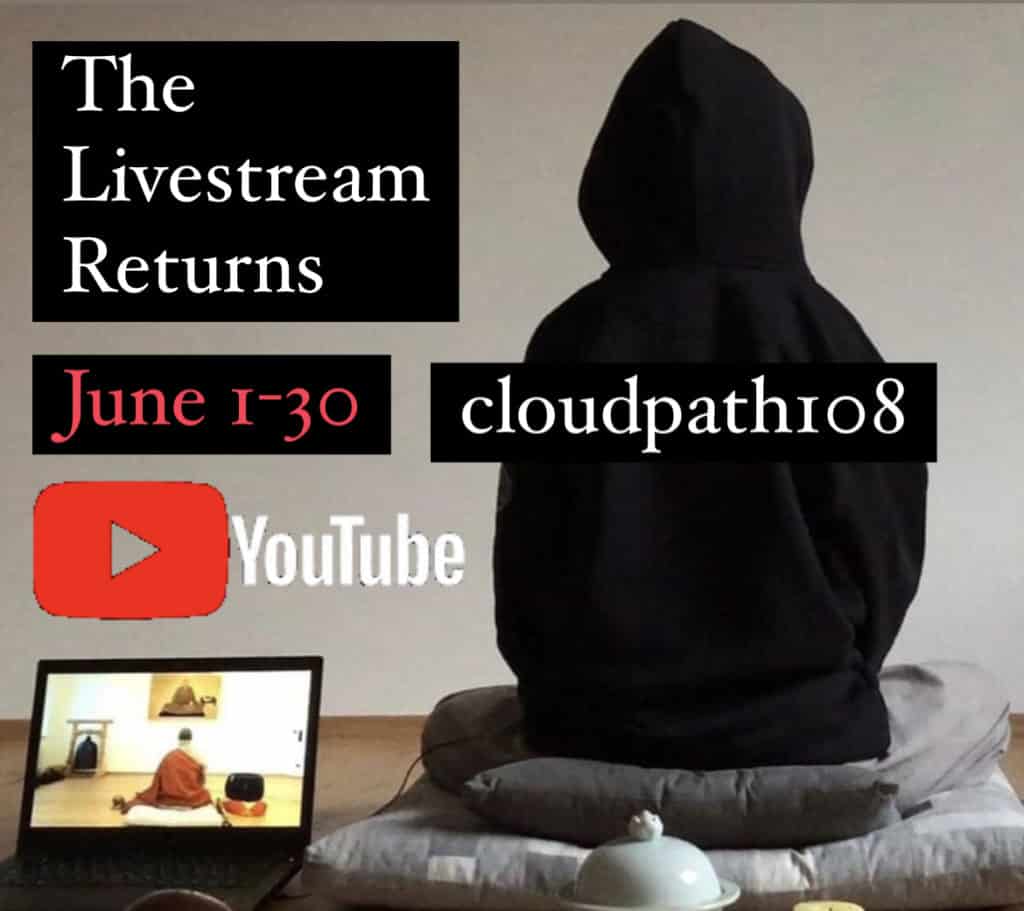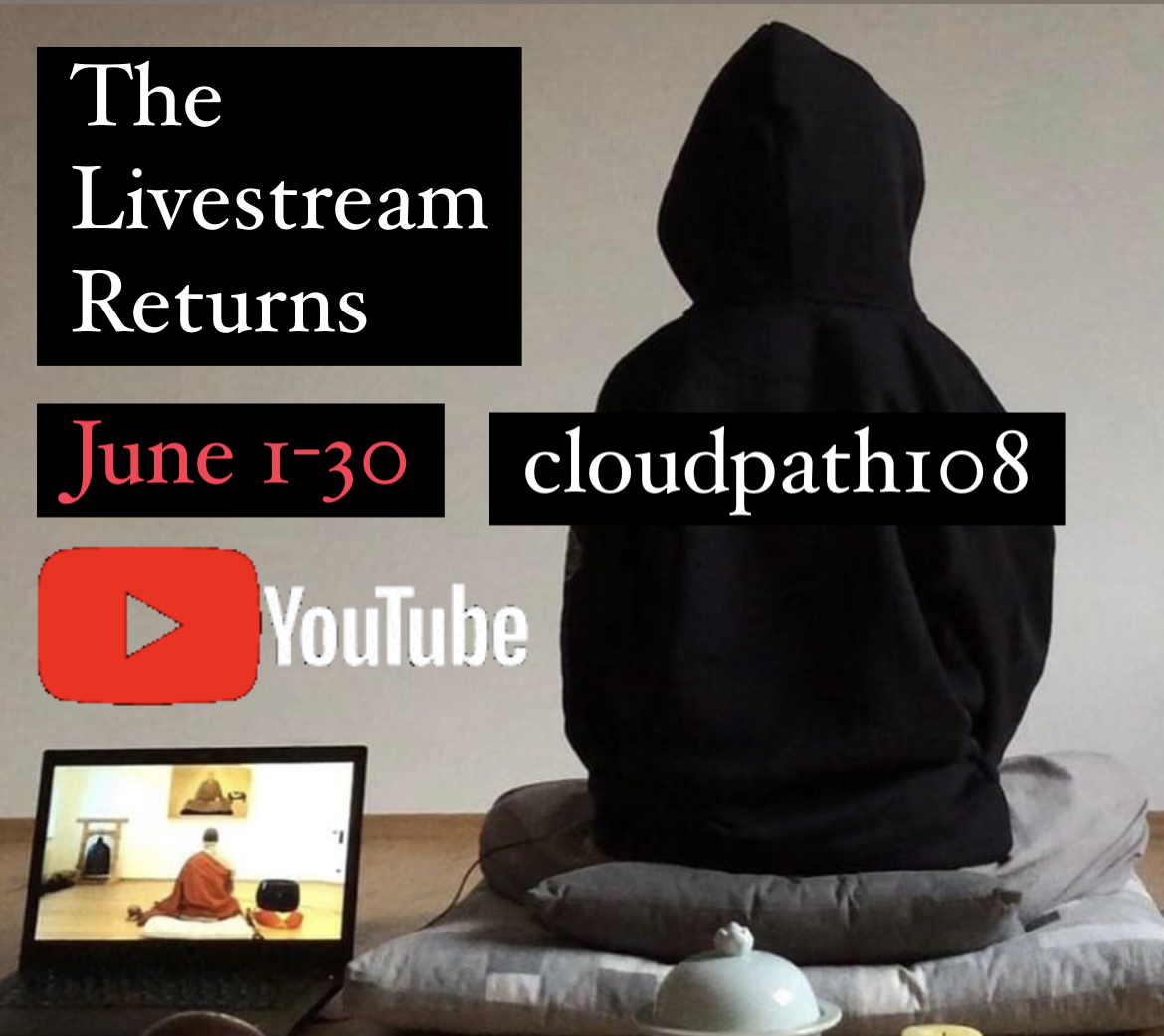 After hearing of many experiences recently on a Zoom call with supporters on my Patreon page, it became clear that our daily livestream from Zen Center Regensburg e.V. has been helpful for supporting the practice of so many, we just need to resume it, for as long as we can. (It is an unusual technical burden for my work, since I am often the one in the Zen Center so consistently during the retreat period, it must fall into my hands constantly to check connections and transmission softwares for which I have no skill or familiarity.)
So, we will be resuming the daily livestream to cover the period when I will be sitting consistently in the Zen Center during the current summer intensive retreat (Summer Kyol Che, "ango", 하안거).
Dates: June 1-30, 2022
Location: YouTube — cloudpath108 (be SURE to S U B S C R I B E to our channel to get updates and new videos)


Times: 05:20 am and 18:50 pm (Regensburg Time), 7 days a week
06:20 am and 19:50 pm (Cholargos/Neo Psychiko/Iraklio/Temeni Time)
23:20  and 12:50 pm (NYC)
20:20 pm and 09:50 am (LA/San Diego/Silicon Valley)
12:20 그리고 01:50 (서울 시간) 
A chanting book will be available for download on our YouTube channel where the livestream is presented, under "Description".
See you all in don't-know…
Yours in the Dharma,
Sunim // 현각 합장