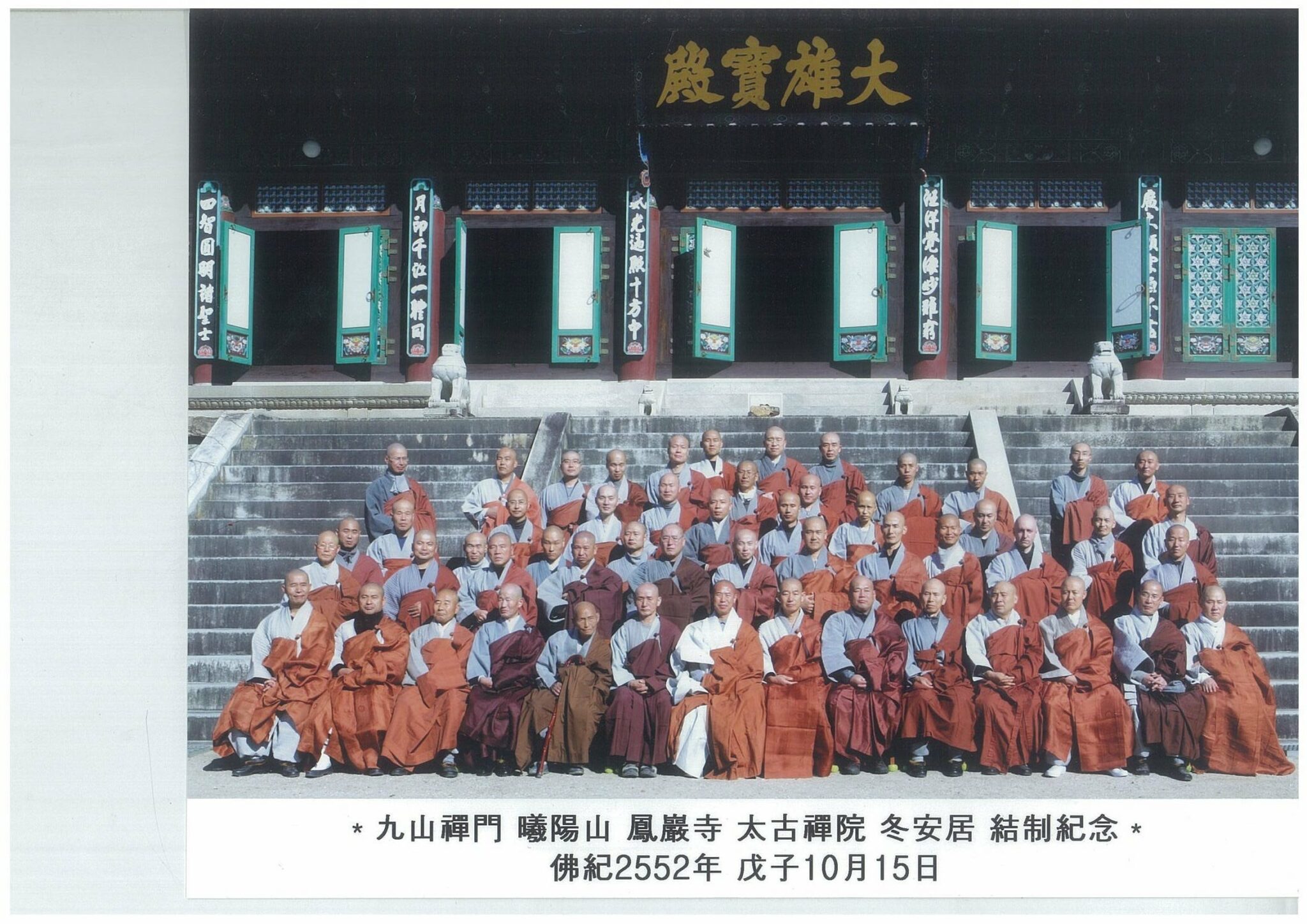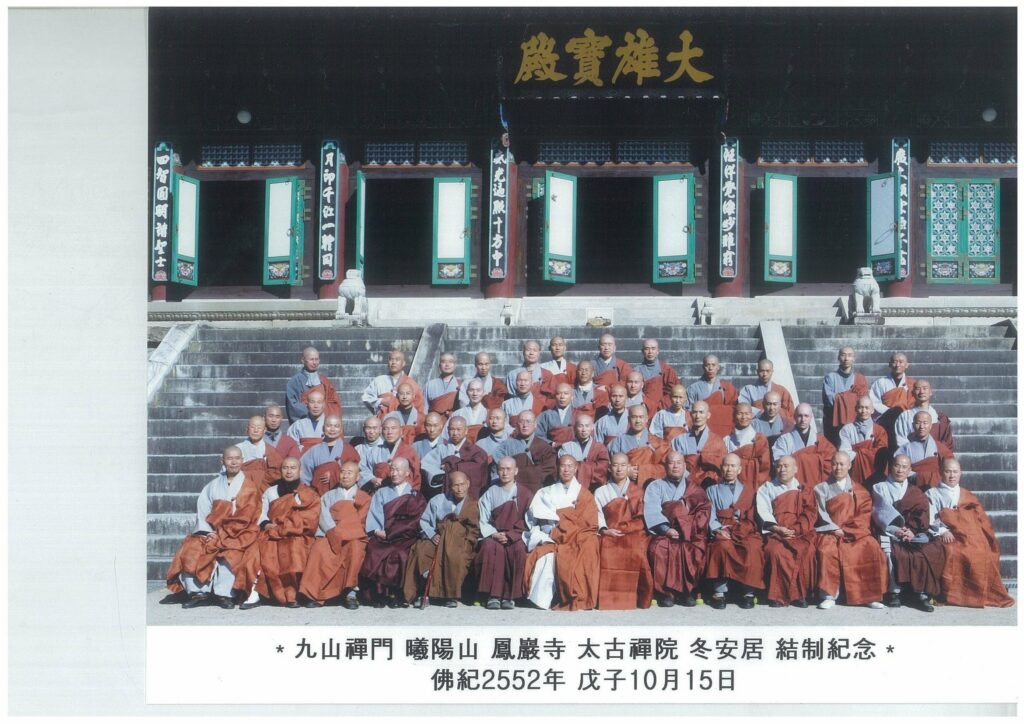 According to 2500 years of Buddhist tradition, today begins the 90-day traditional summer intensive Kyol Che (ango) retreat. During this time, the meditating nuns and monks do not leave the temple precincts except for a health emergency. The daily schedule is very strict, beginning at 3:00 am (in some temples, 2:00 am) and with lights-out at 21:00.
This is a group photo from the retreat I attended at Bong Am Sah temple in 2008 or 2009. (I'm second row, third from right.) I was the first Westerner ever accepted into legendary Bong Am Sah in its 1,500 year-old history as one of the most renowned training temples in Korean Buddhism. I ended up doing intensive training there for a year — the summer Kyol Che and the winter Kyol Che. It was a truly gruelling experience: as the first Westerner, one sort of needed to "prove" one's ability to have been given such a rare meditation place at such a temple. (It can be a little competitive to gain admission to the truly hardcore Zen temples In Korea, since places are very limited by the ancient infrastructure.) With a not-so-high ordination age, at the time, I was sometimes treated as if I were a little handicapped.
Despite sometimes intense feelings of loneliness and despair at the conditions, things must have gone well: At the end of the retreat, the Master invited me to stay there for three years. But I was already on my way out of the country to return to the West, and left soon after retreat for a scheduled move to Europe, where I am based now.
Here are a few more photos from the retreat (poor quality):