The Dr. is In. He is where I stay downtown. On his sofa. Amidst his towering collection of philosophies and theories of art. This is where I sleep. A BIG TV with great sound which I binge-watched some MSNBC news programs on one evening, just for the experience.
But I go to meet this man. Raised in a deeply Christian family which was active in overseas missionary work and church-building, he'd had his head exploded by readings in Nietszche which turned him forever against religion as a youth. Now he writes and directs films centered around philosophical matters.
The retired doctor is explaining here some aspects of the films he is currently helming: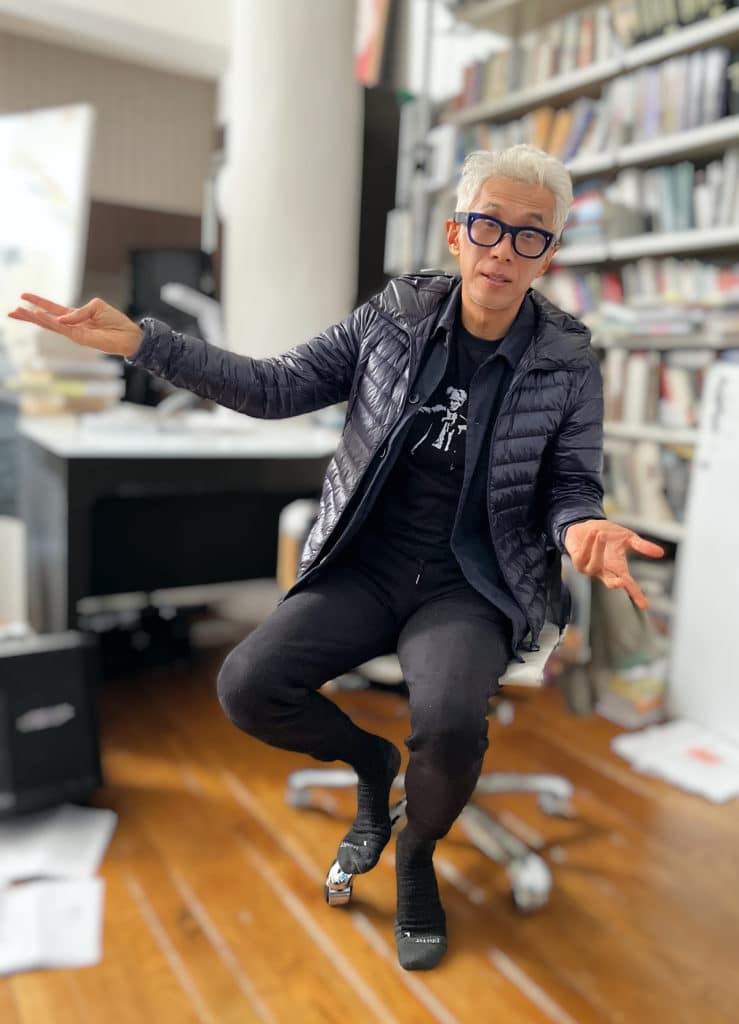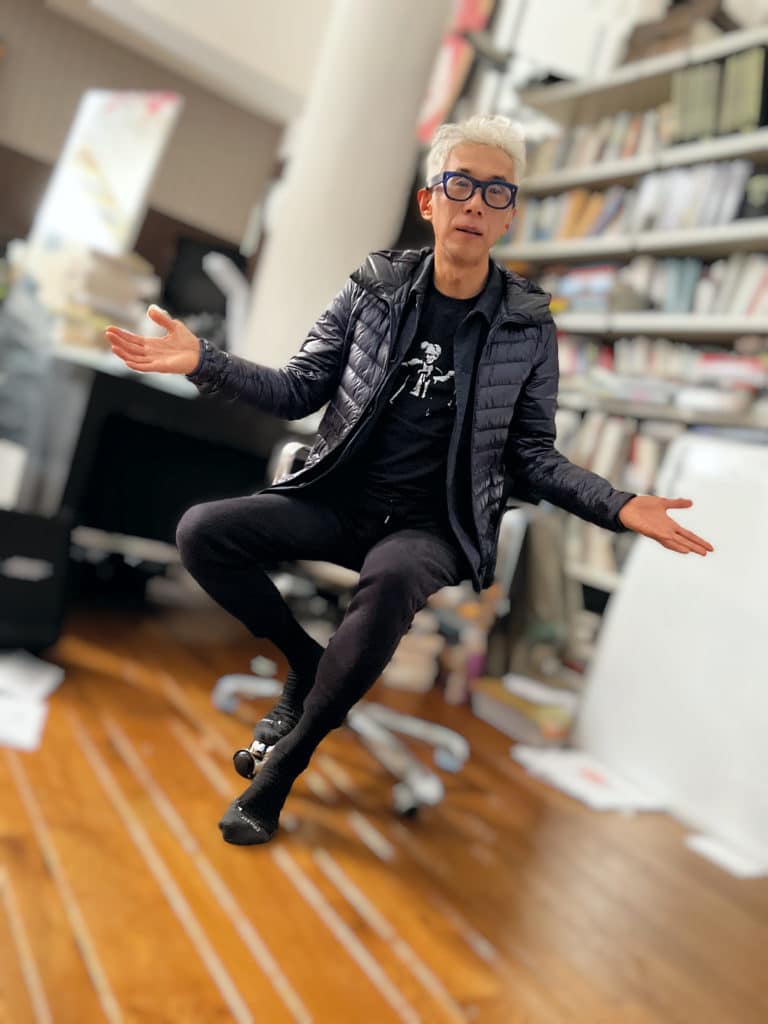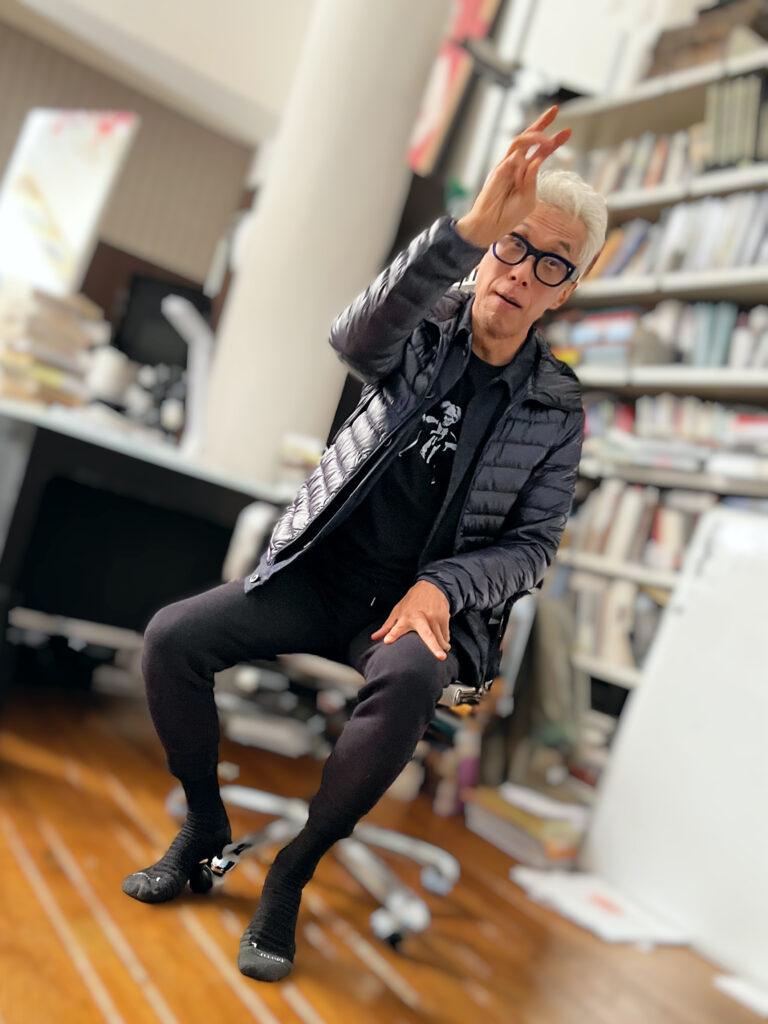 A philosopher trapped in a filmmaker's trapped in a doctor's trapped in a Korean artist's body. A rabid Nietszchean, even his idol (Alan owns a first-edition Nietszche-marked copy of "The Twilight of the Idols") would smirk proudly at this natural Übermensch. A little too right-wing, and Old Testament, but at least he admits it. There has been a lot of senseless crime in this City where he spent such mind-opening formative years. An elderly man was senselessly bludgeoned right outside the front door of his building, and nearly killed in full view of onlookers. There has been widespread looting in his neighborhood.
And he has contributed much back to society as a successful doctor and patron of the arts. And I can understand, from this rage at a changed NYC (especially as an endangered Asian these days), the anger that inflames what I believe to be dangerously Trumpian reactionary views in people like him. I told him, I hope his political choices never do arrive at any more power than they have already grabbed through the Supreme Court and the legislative branch, up to strangling the power of the popular vote! This all takes place under the banner of "More ORDER!" We've really got to be careful about all of that.
But I love him, all the same. It mustn't be easy seeing the home you love turned into such a battleground. On several stops while we walked around the neighborhood doing his errands, we needed to be physically keyed into several stores by security guards who eyeballed us tightly first. Smash-and-grab flash-mobs are a constant danger in this neighborhood, it seems, and nowadays no chances can be taken. There's definitely a worry here, quite palpable. The innocent old days are done and gone. That's clear. This is usually one of the safest neighborhoods (Cooper Union) in all of the five boroughs, and yet there was definitely a different mentality tangibly in the air, partially veiling a differentiated space between this visit and the last time I stayed here.