As always, gas-fired with Om Mani Padme Huuuuuuuuuuuiimmmm…. I was wearing this wonderful T-shirt from the Synthesis Center/Athens guiding Teacher, once given by Dr. Anetta Alexandridi, while chanting this morning pre-dawn. When a call from Anetta and a long deep laughing connection. The mantra in Sanskrit blazed across the chest of the shirt she had once blessed me with. Has felt like almost a sacred gown since then, this little yoga T. I really just whip it on, ever. It is mindfully chosen that rare day when it is worn. It must look stupid, but I get all sacred about these things sometimes. And — BAM! — after chanting the words, a call from Anetta. Om mani padme HUM! I had chosen THIS t-shirt of all those today.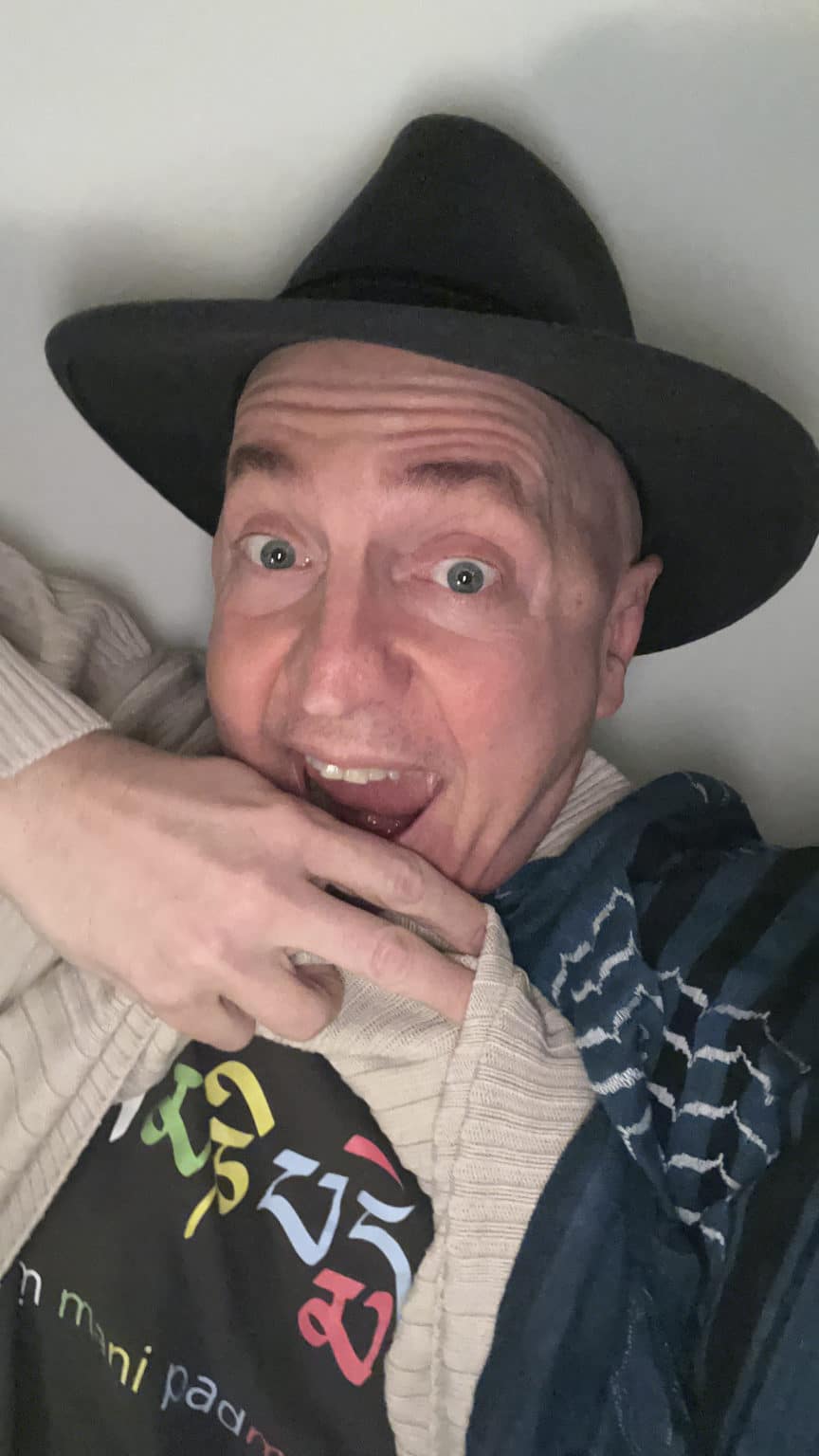 And in Christine Schmitthenner's second video about the practice at the Shala in Rethymno, the first time my face appears fully on camera, leading harsh Zen chanting — in just that moment what face is appearing simultaneously in the frame in the first record of me teaching publicly in Greece, now in its 11th year?
Look! Look!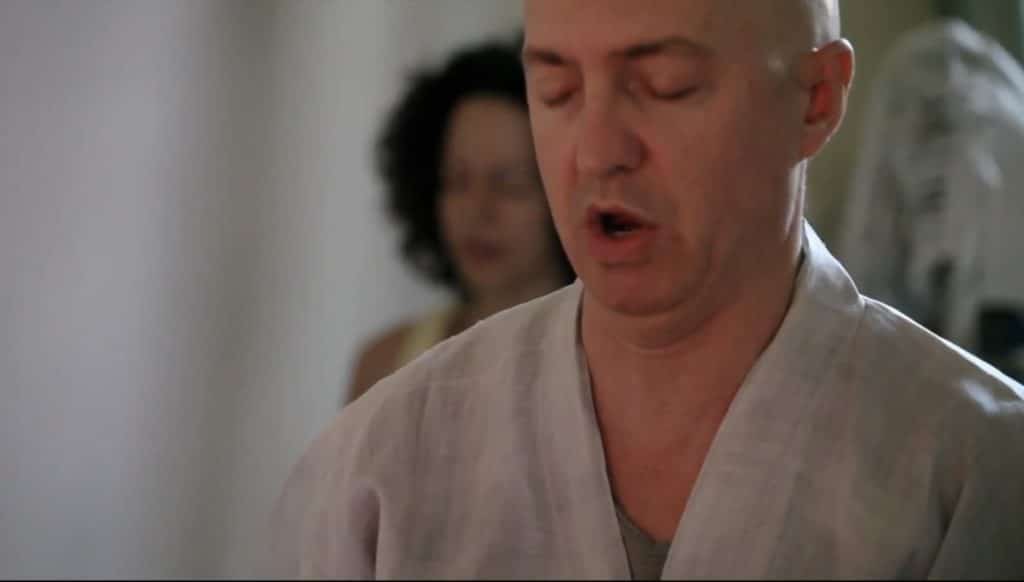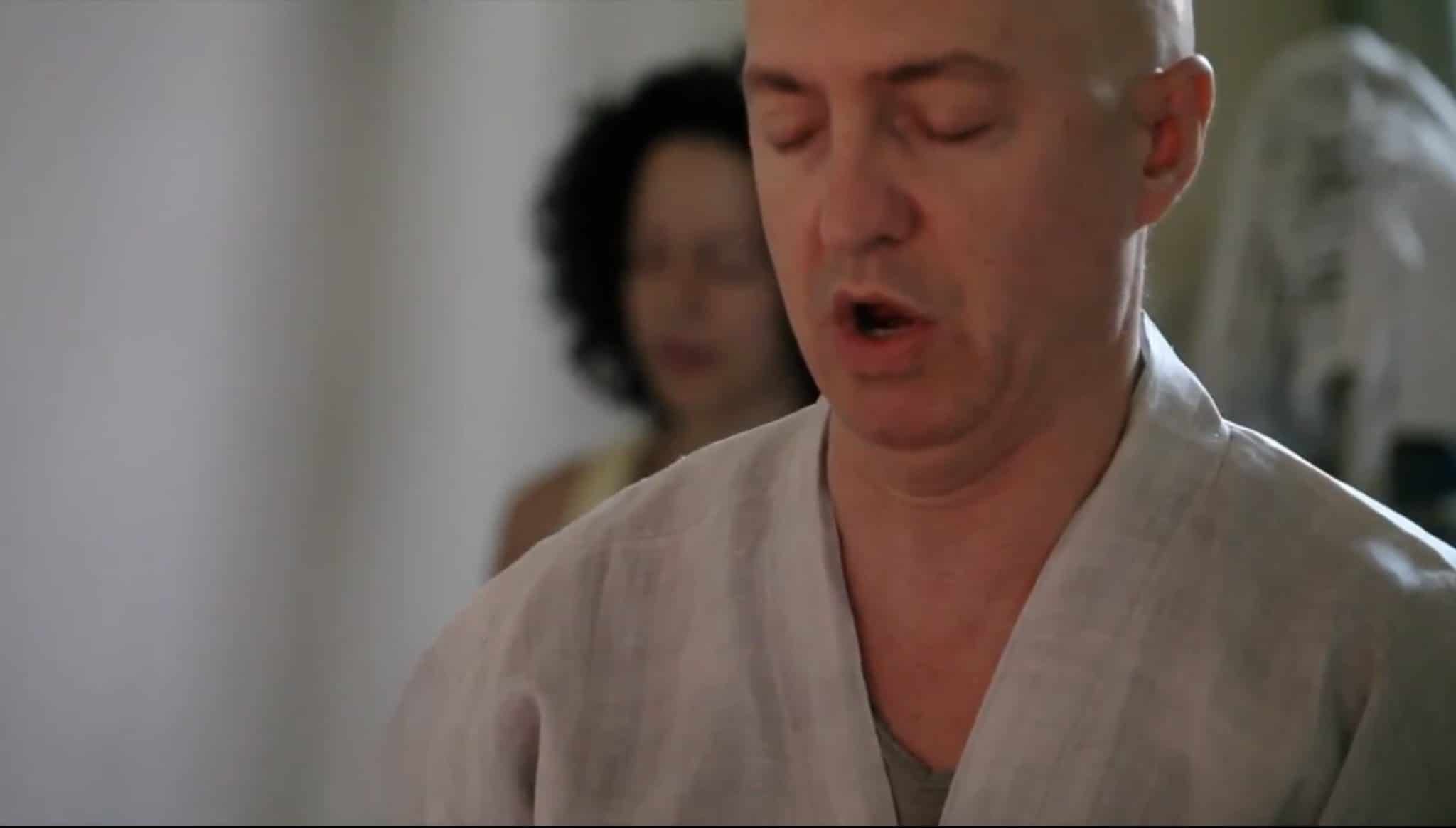 She's been always amazingly pure goodness, if a tad OCD, since the beginning. I had not really seen that so clearly until just now I need to review this old video pre-release of this online course project. I had passed over that fragment but now it has a deeper meaning. The work continues.
The chant: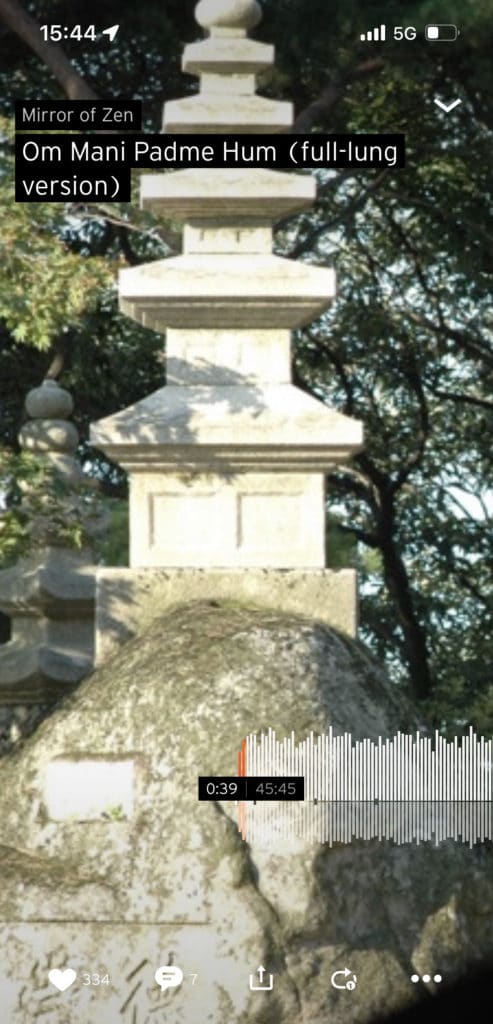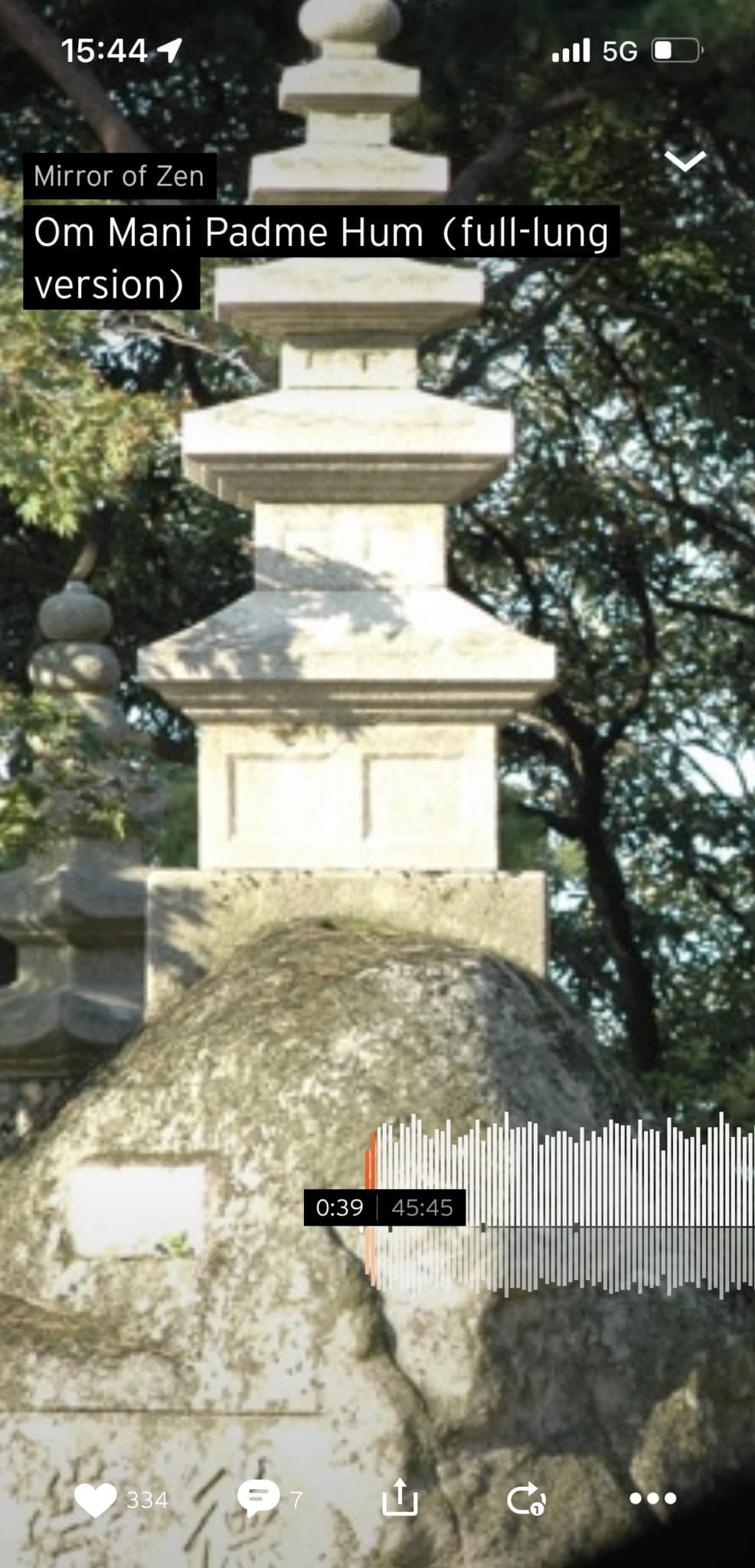 Right here: https://soundcloud.app.goo.gl/o26z84Y9QWUz9tpU6