Leaving Zen Center Regensburg after five days of hard group-work retreat on the "online course", Yorae heads out for the six hours of train back to Graz, close to the Italian border. After bowing three times in the Dharma Room, he stops by to give farewell respects to Hyon Mun Sunim in Sunim's room. Chemicals and engineering processes — and surely plumbing and building codes and French history — were all certainly discussed. Or disquisitioned on by Sunim, a vast unstoppable Dharma soliloquy. Always a mind-blowing experience when you can have quiet moments with an elder like Hyon Mun Sunim. It makes me so happy when deep Zen spirits like Yorae, Little Ioannis, Stefanie, Eduard, and Ah Gong — not least Do Tzong and Leila, sweet Fabian Sunim, et al. — have this day-to-day practicing life in the presence of such a true sage (and a complete certifiable lunatic) as Hyon Mun Sunim. The last of a generation, the last of a type, the last of a "kind" of monk, of Zen craggy/boy, of such a candidate for mental asylum and his mental asylum is humanity.
Yorae had reported feeling emotional on this leaving, more emotional than any departure previously from the Zen Center, which he felt were varying degrees of usually hard-to-do. But this time feels different, he said a few times to us. He said this after he had searched the floor for a blood sugar meter that he had quite uncharacteristically misplaced and now needed to pack into his bag to catch the train soon. Clearly, this departure was knocking him a little or a lot more than he'd come to expect ending previous visits. It was impacting him on a deeper level, he said. He didn't know quite what to make of it, but it was deep.
Then he went into Hyon Mun Sunim's room.
This is what goodbye looks like with a Zen monk: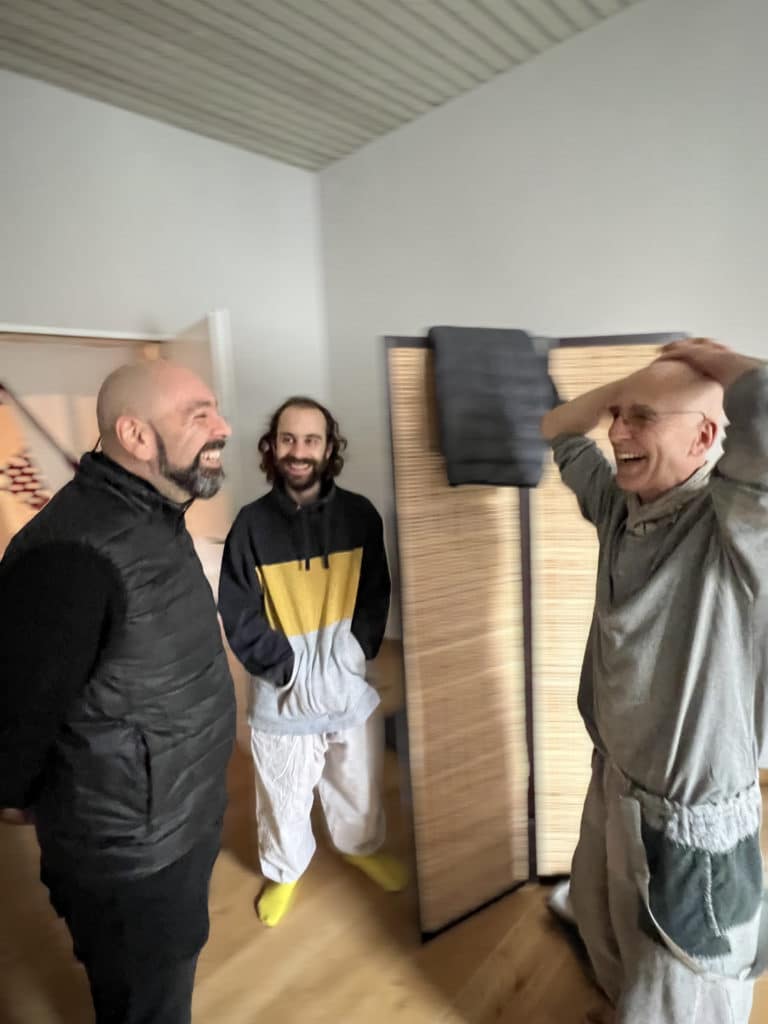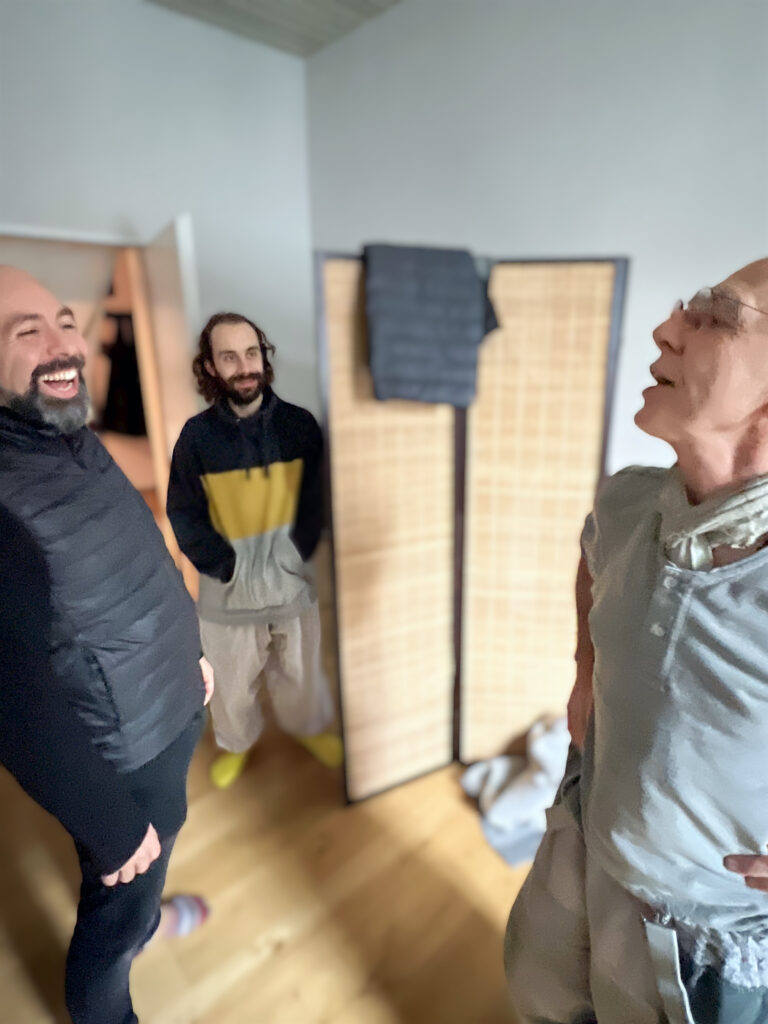 What Yorae and Ioannis and Stefanie (and Ah Gong) are unleashing through these intense labors is this:
(Though this only from a bad screenshot from a meditation session.)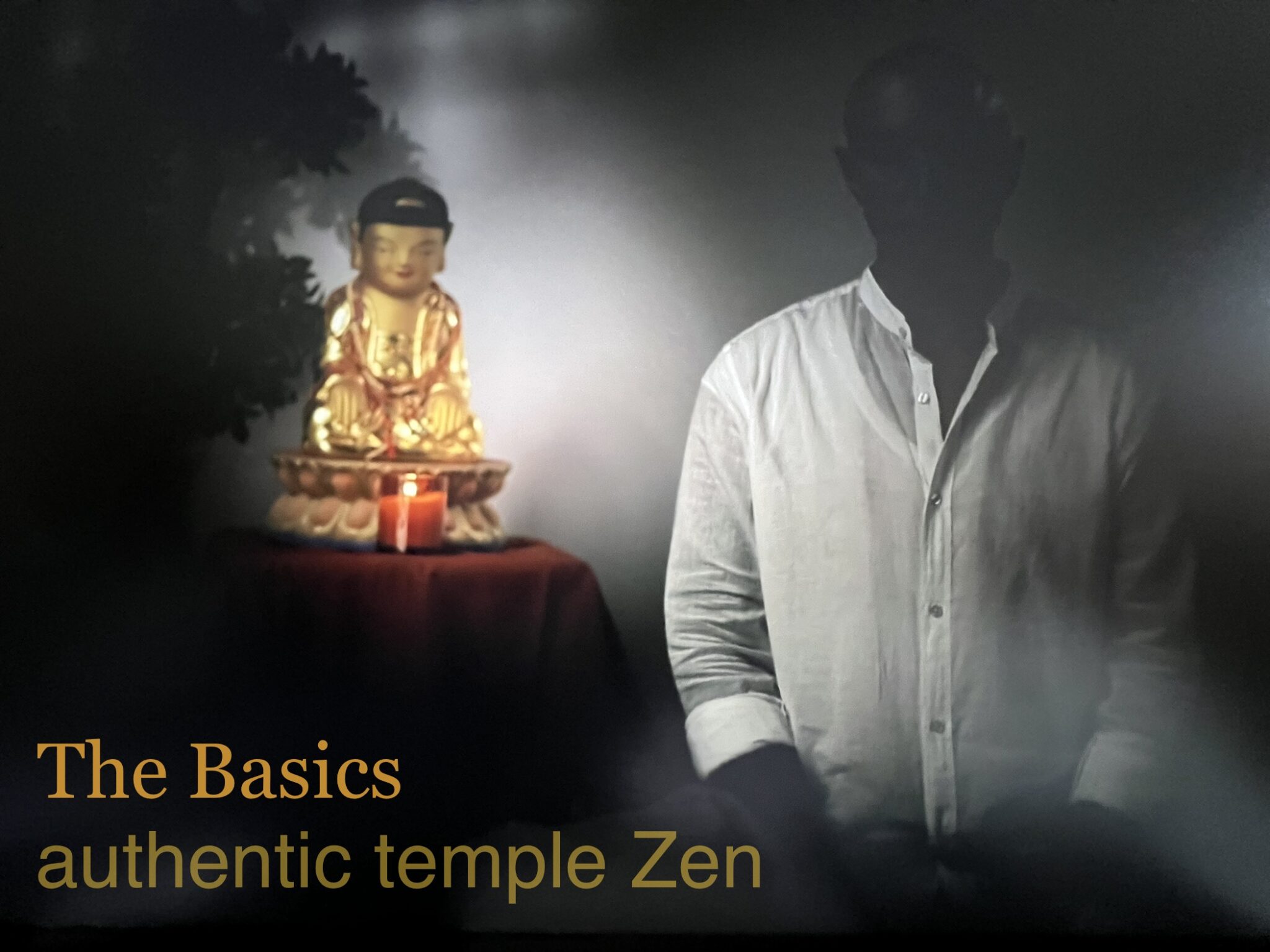 From this: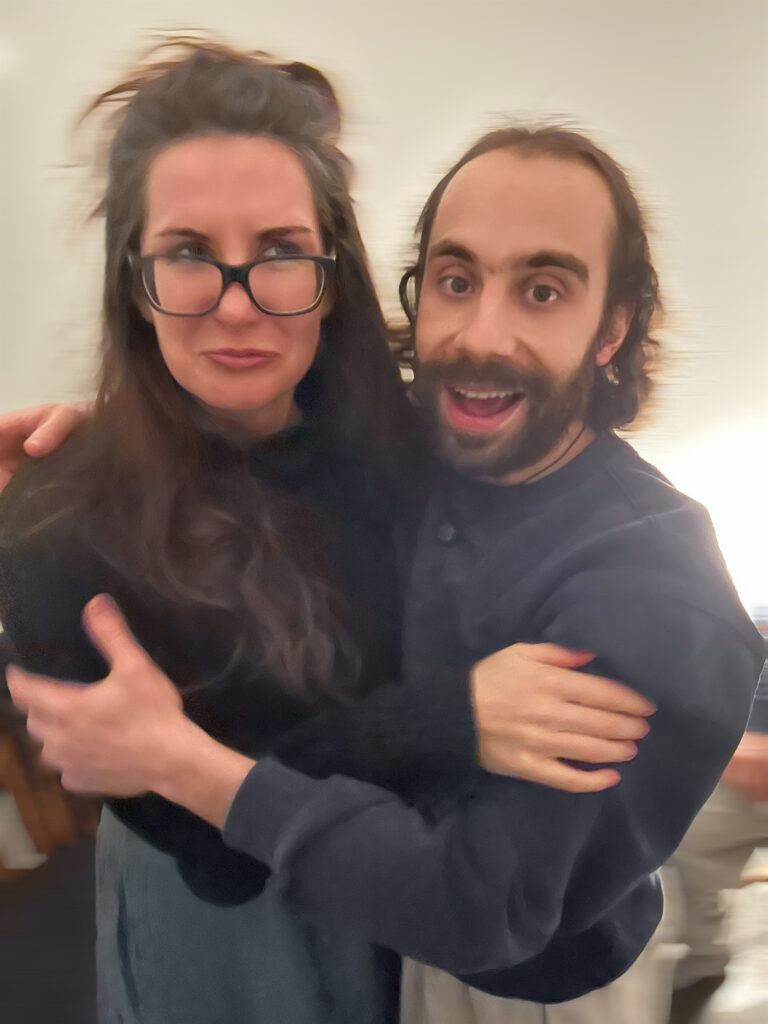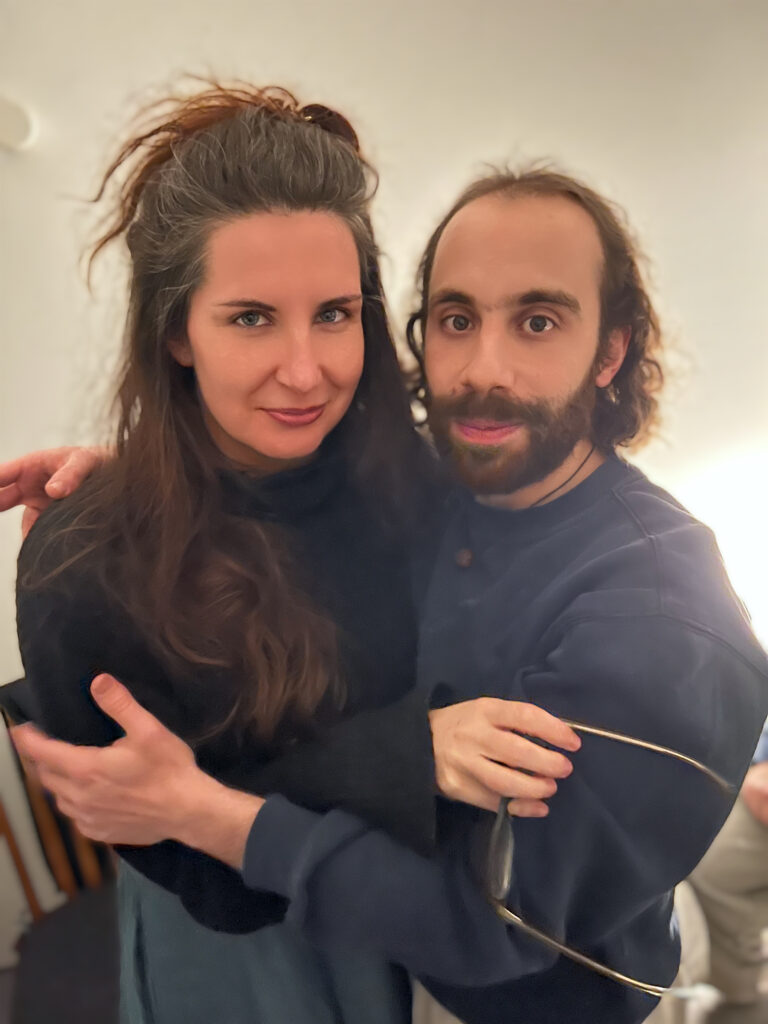 Plus this: