This is an actual and true poster for one of Gustav Mahler's final concert performances in the US, in Hartford, Connecticut: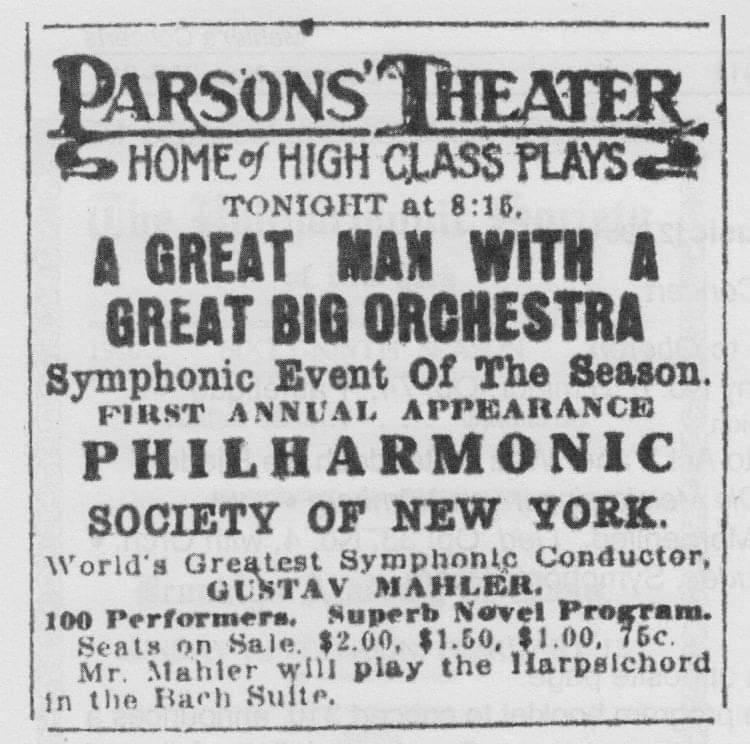 It's nauseating to witness the sublime and transcendent — an unholy saint and prophet, even — lassoed into such a cheap dance with the gussied-up commercialization inherent in American culture.
"Herr Mahler, meet American advertising," quips the esteemed Mahlerian, Prof. Arved Ashby.
Three months later, Mahler was dead in Vienna.