You may have thought you heard enough news about the pandemic. And we all have.
But you haven't heard anything truly substantial if you haven't listened to a talk on the subject by the Sterling Professor of Social and Natural Sciences at Yale, the truly great Nicholas Christakis. He is one of America's greatest public intellectuals, and a unique ploymath who puts our day-to-day struggle with this pathogen in the broader context of history.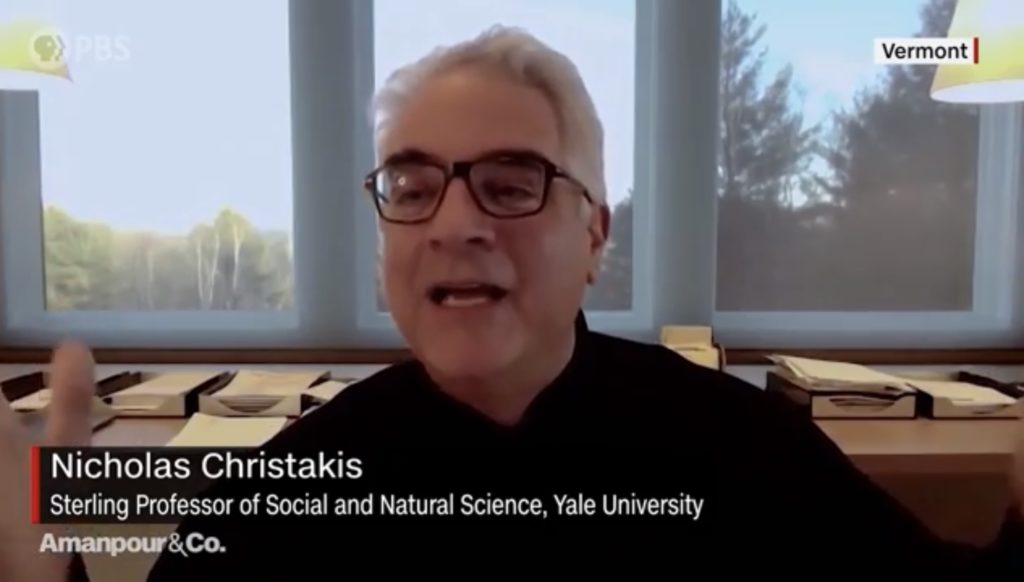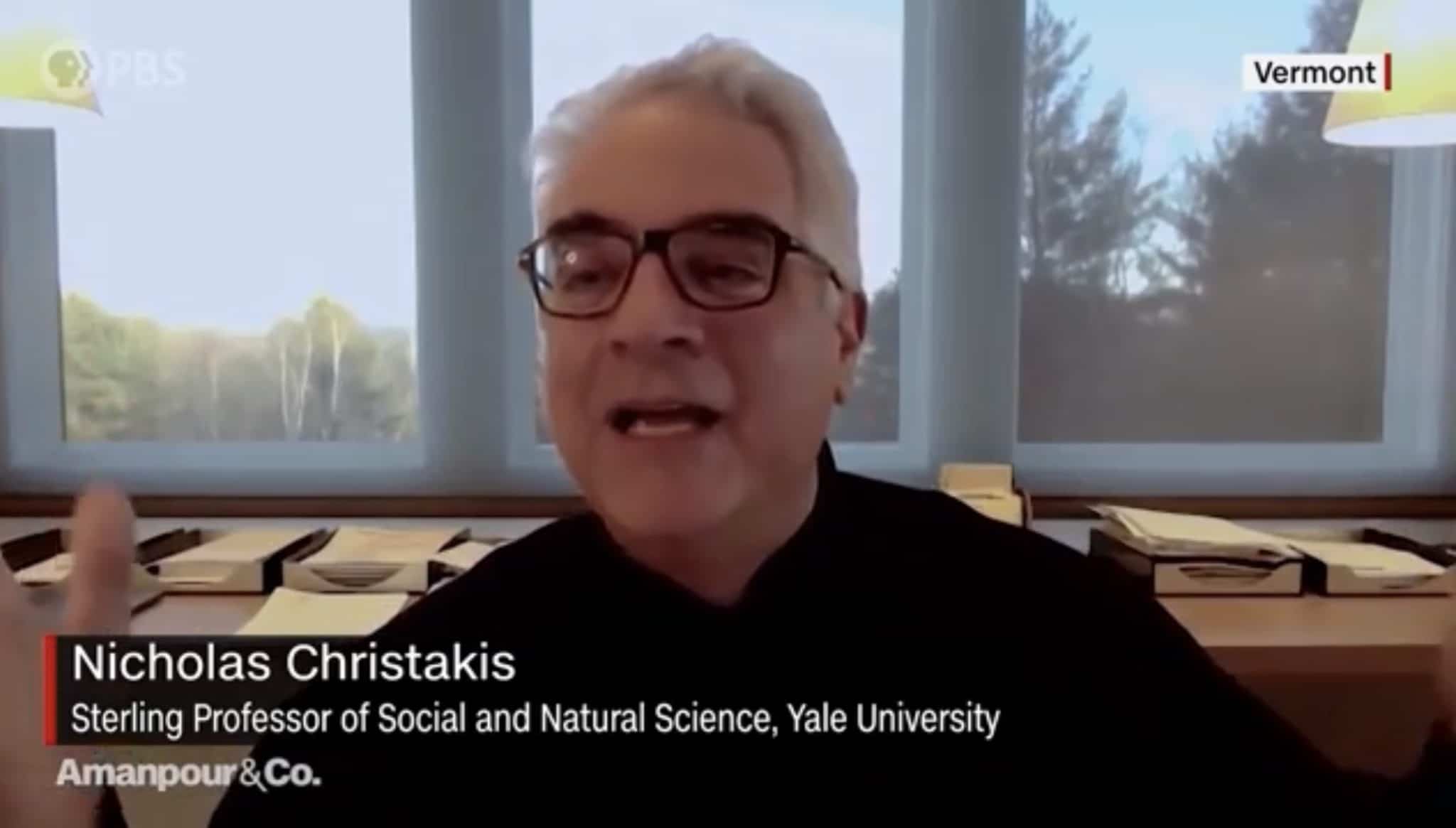 This very, very short discussion on "Amanpour and Company" a few hours ago gives you all the information you need to really understand this. And if you have heard Christakis's recent three-hour conversation with Sam Harris, well, then, you'll really have the best tools possible for navigating your way through this social, economic, mental, and epidemiological mess.
Please listen.