Go to the website http://ivosedlacek.com: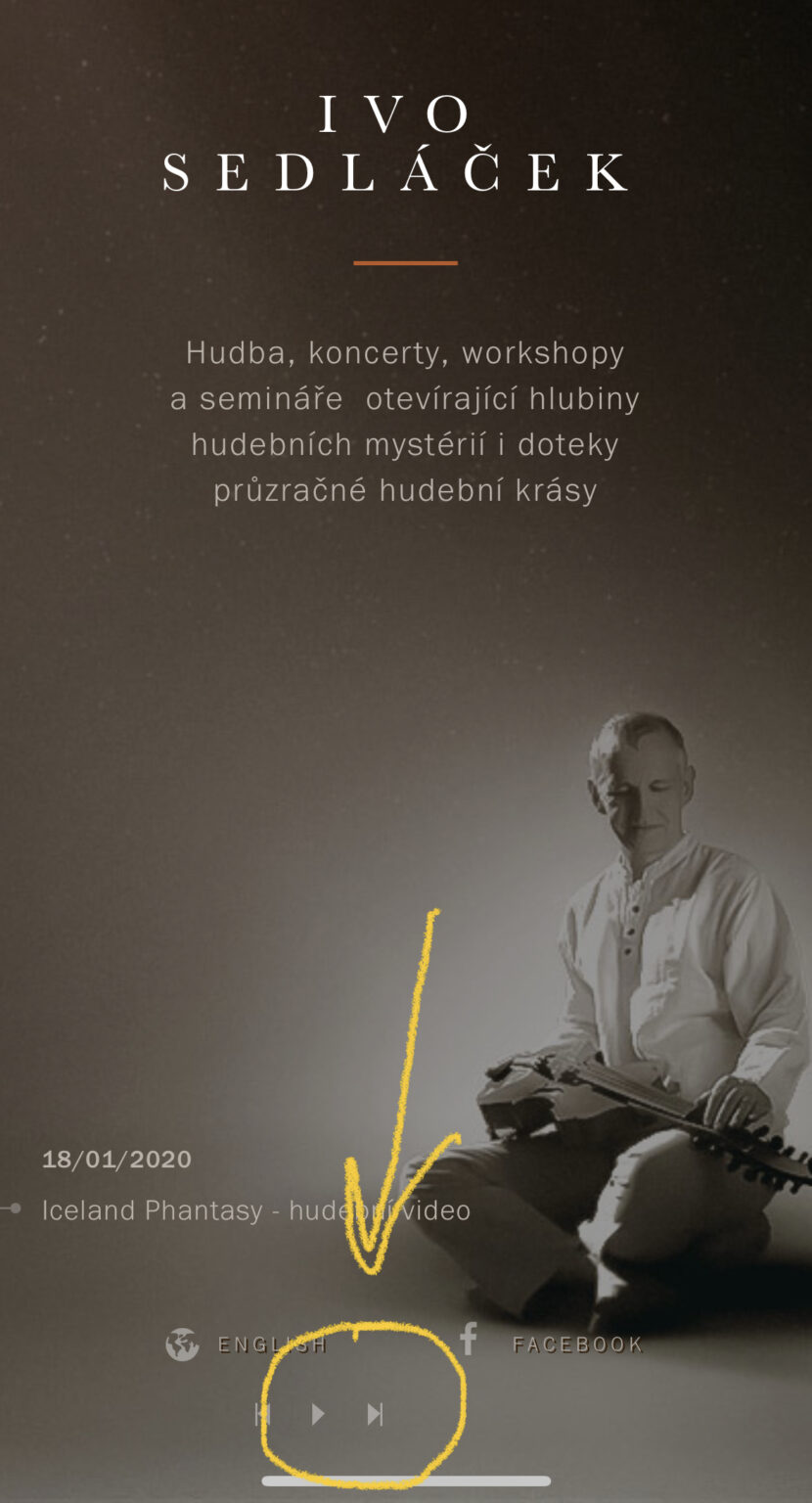 2. Open the "play" button, bottom of screen;
3. Push the "play" button to reveal a playlist;
4. Hit the first selection,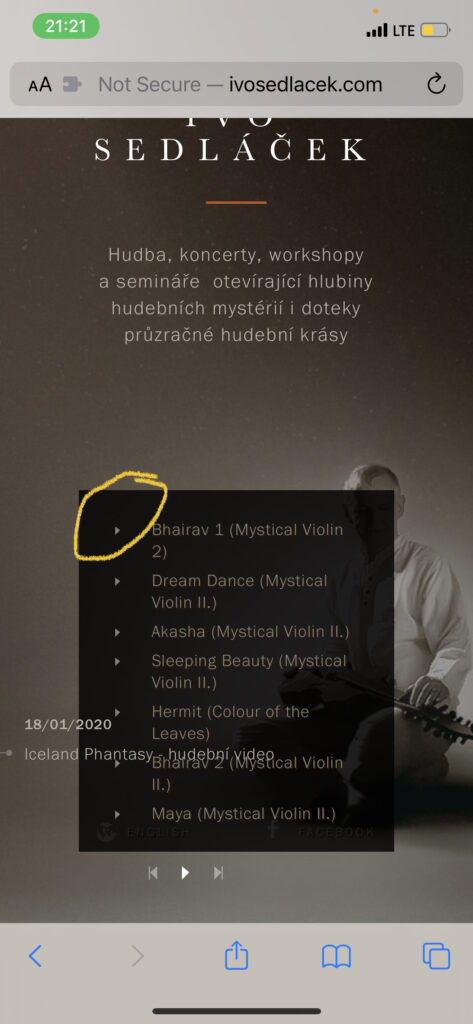 5. "Bhairav 1 (Mystical Violin 1).
6. Enjoy…
This will be the music for our second "marketing" (announcing) video. It is a soundtrack for an entire life of practice… This so haunts me and challenges and inspires me.