A fragment of the third movement of Ludwig von Beethoven's "Piano Sonata No. 14" (named by others "the Moonlight Sonata"), this emotion-laden piece of existential mania — marked "presto agitato" in the score — was written during the period when Beethoven had already begun to notice the encroaching deafness which would soon entomb him in total silence.
It blows my mind that such extraordinary tonal sensitivity could emerge from a man who was already fast losing all auditory contact with the world, at the same time as he is emerging into the peak of his expressive powers and universal renown. (The sonata was published in 1801, just around his 31st birthday, and he later dated the signs of deafness back to 1798. So he was well on his way to his auditory dungeon by the time he was deep into birthing this treasure to the world.)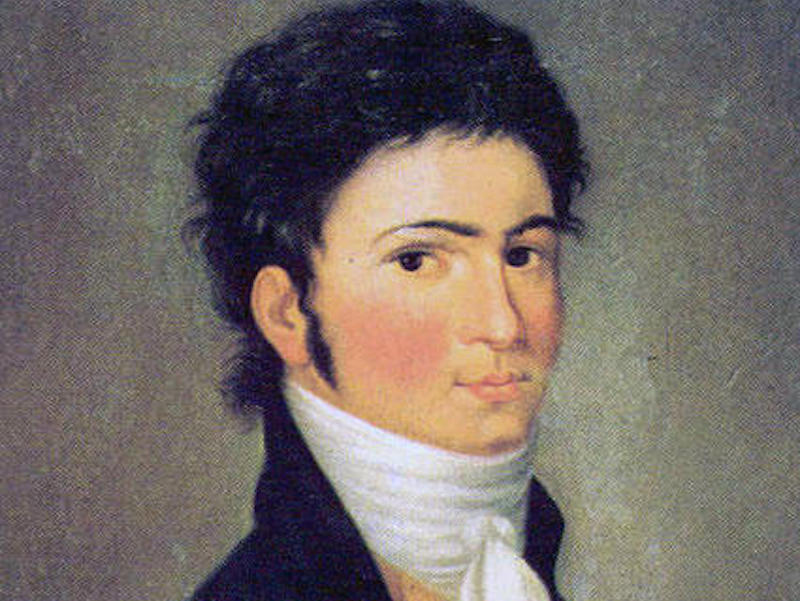 Just a year after the appearance of this piece, we already find Beethoven in the little town of Heiligenstadt, writing to his brothers of his desperation at this deafness, and even expressing suicidal ideation. That the utter depths of despair expressed in his Heiligenstadt Testament could appear within one year — possibly two — of this composition, just blows the mind completely wide open. And yet, hearing this piece, one can also fully understand why.
The concert pianist and eminent music writer, Charles Welles Rosen, has said that, alone among Beethoven's sonatas, "[No. 14] is the most unbridled in its representation of emotion. Even today, two hundred years later, its ferocity is astonishing."
Seeing this mini-video of these digital representations of Beethoven's keystrokes — to a non-musical person, at least — just magnifies the awe by orders of magnitude.