I just got this ad today — the "App of the Day" in the Apple Store today.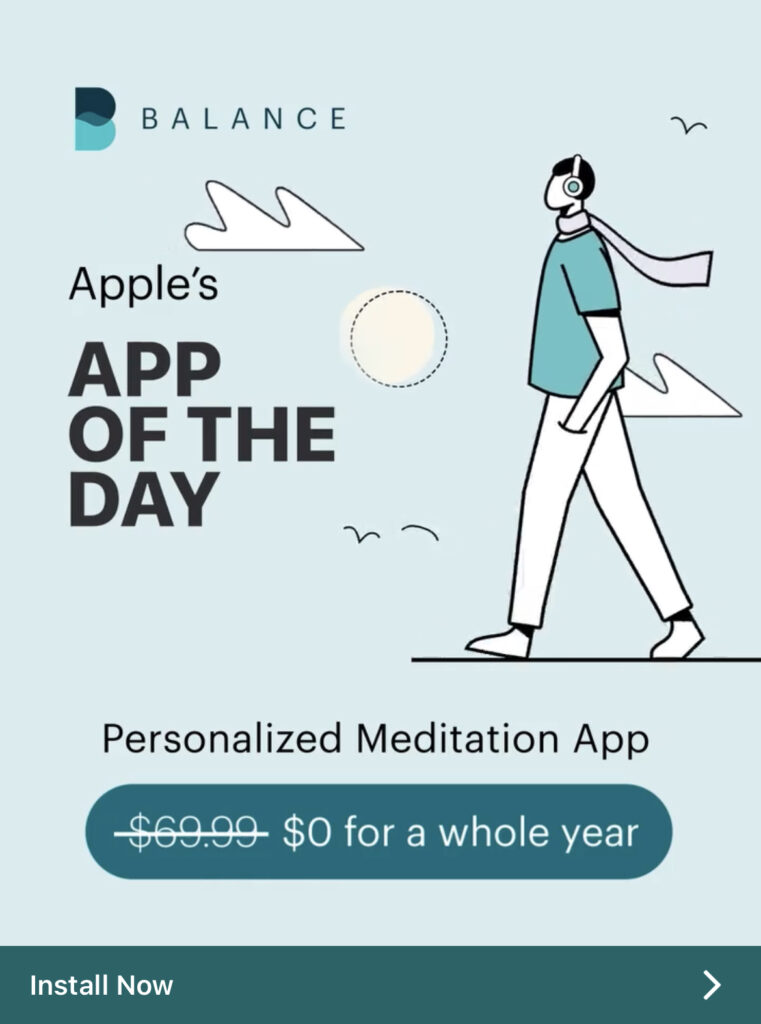 Our Mirror of Zen app should be ready for beta-testing by January 1.
And it will be free. There will only be in-app charges for people who wish to download one (or both) of the Shambhala titles which I will record next week as audiobooks — The Mirror of Zen, by So Sahn Dae Sa, and Wanting Enlightenment is a Big Mistake, by Zen Master Seung Sahn, because, like, it would be illegal to try to give them away for free.
Everything else will be free.
Some of the good folks on the design team here at ZCR are telling me that the app might have to be a "freemium" app, at some point down the road. There are different special features which might be added on later, and the team says that it would be not only normal, but expected to charge for them, like special instructional videos. (I have no idea for certain if these "features" will happen, and I have no specific ideas for them.)
But for basic meditation, for the meditation technology tools that are required to build a daily practice, I will not, in good conscience, be able to charge money for this.