In the midst of yesterday's daily office work: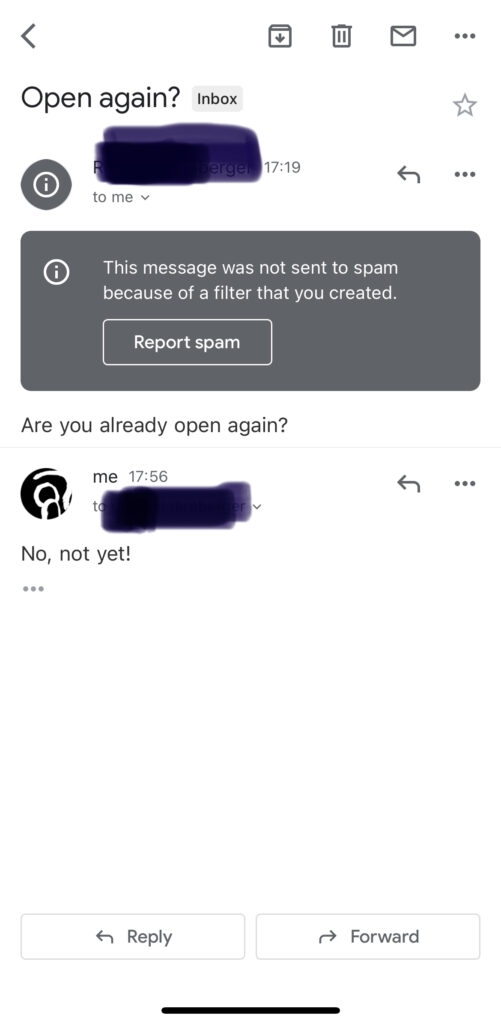 Zen Center Regensburg is still not open widely for public practice. The pandemic's fluctuations cause us to be unable to predict any future retreats for the time being. Some few sangha friends could be accepted into the winter Kyol Che — to maintain good social distancing in the winter months of retreat. But this coming winter Kyol Che will hopefully be more like a solo retreat for me, with just two or three constant sangha members living there quietly together practicing. It's really not clear if it will be possible to teach newbies from the ground up in the Zen Center for the next several weeks or even months. I always wish for some smaller groups of retreatants. Organizing and managing these retreats takes so much work that it can really detract from my retreat presence most deeply in the practice that we are doing there together. I can be too wiped out at morning practice sometimes due to executing so many seemingly meaningless mental admin exertions which are required with computers and apps, to be done by me alone or constantly tethered to remote ZCR collaborations through the tyranny of WhatsUp or Zoom or FaceTime. Not much time left over for teaching newbies, though I'd love to. The retreat will be quiet.
Which brings me to another thing, generated by doing clerical at ZCR: I'm beginning to notice an almost allergic reaction feeling when letters come to the office that open straight by saying, "When is your next retreat?" Or, "When is your schedule for having retreats in 2022?" With no word of introduction whatsoever. Like we're some sort of Domino's Pizza or something. I've been noticing a weird feeling arising when reading these things. I've noticed I always respond better to letters from unknowns which open with a greeting and some basic-most self introduction and some things they have tried that have led them to want to or need to practice Zen, and maybe come to a retreat. I always respond better to those letters, the ones that present the mind, even a little bit of the mind, to give me a sense of who wants to make a relationship with our limited resources in this smallish space during that longish luscious solitude of Kyol Che. It is my experience and understanding that the practitioner would build them selves up in the practice by introducing who they are a little better. Feels funny being a meditation practitioner/teacher and being asked first for a link or PDF for more information. I don't know why it feels a little grotesque, but it does somehow.
But here could be a good place to start, to begin practicing together with ZCR right where we are, living wherever you are: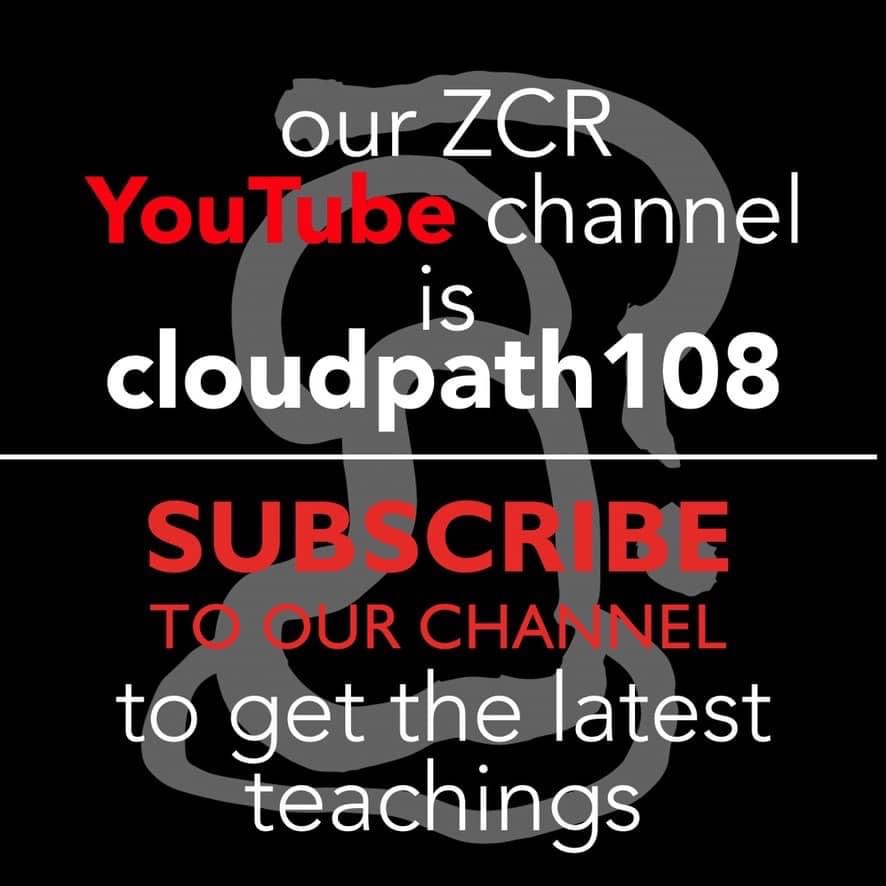 Try that, then see already if you connect with this style of teaching and practice. And this kind of overly-grandiose "teacher".
But such online together-practice is going to be/already is a new normal. So you'd be good first to practice THERE on a regular basis first, then if you wish to go further with us in the community, to write a letter introducing yourself and explaining your wish to be here. But only after trying out the practice consistently first. Have some sense of training with those traditional forms — of chanting, of shamanism, of Sanskrit dharanis, of bowing low, of longer sittings sometimes.
Then present oneself with some clarity to why you wish to have the opportunity (maybe unpayable) to have teachings and community life with this community and teacher at this time?

From before I became a monk, I was always enamored of the stories of monks in Japan requesting to be admitted into a Zen temple or a Master who they sought. Kneeling outside the front gate for up to three days. Rain or shine. Kneeling in meditation before the gate. Sometimes chased away by a senior monk to test them.

Man, I'd never wish such self-abnegation on anyone wishing to practice in these times. But something of the spirit has always been deeply impressive to me. I also needed to be seemingly "kept outside the gate" in wishing to get closer to my own Teacher. I was batted away by some keeper of some "gate" or another with Dae Soen Sa Ni. The image of the Japanese Zen monks (and surely nuns?) kneeling or even zazening before the gate of a temple or teacher they wish to do retreat with. Even at a very, very early period of my practice, even before monk, that image it all felt compelling and deeply familiar.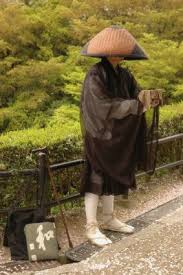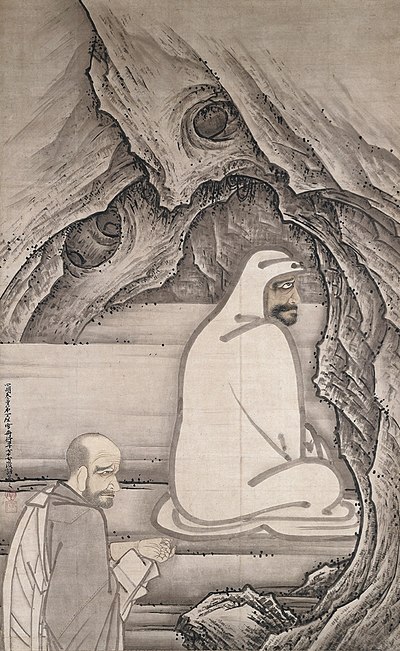 I would never feel comfortable with those who wish to come here just because of one of my videos they saw, or to "do a program" here for some "betterment". It'll always be worth it to use limited places in retreat here to those for whom it is a ripening that they arrive here, and not a "drop in" for some experience, however sincere. As my energy feels like it wanes, it feels like there's just less chance I'll be able to teach beginners, from the ground up. As I'd always done before.
. . .

This year, help me strive to make a deeper Kyol Che. The pandemic's bitter seed has "gifted" (German: "Gift") me a somewhat less-hectic life, and it is time to further protect it. I have already deleted two social-media instant messaging apps — KakaoTalk and Telegram. Cutting the inputs. It's a constant business of letting go. Perhaps these funky online courses and meditation app can possibly be delayed — it would dharmically suck, frankly, to bring thinking into my retreat because of these worldly and technical projects.