If this is not a case of life actually imitating art, I don't know what is: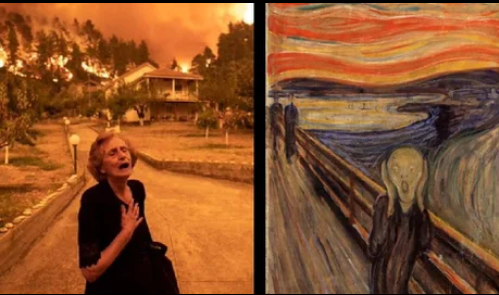 And as if we needed anything more to draw the comparison: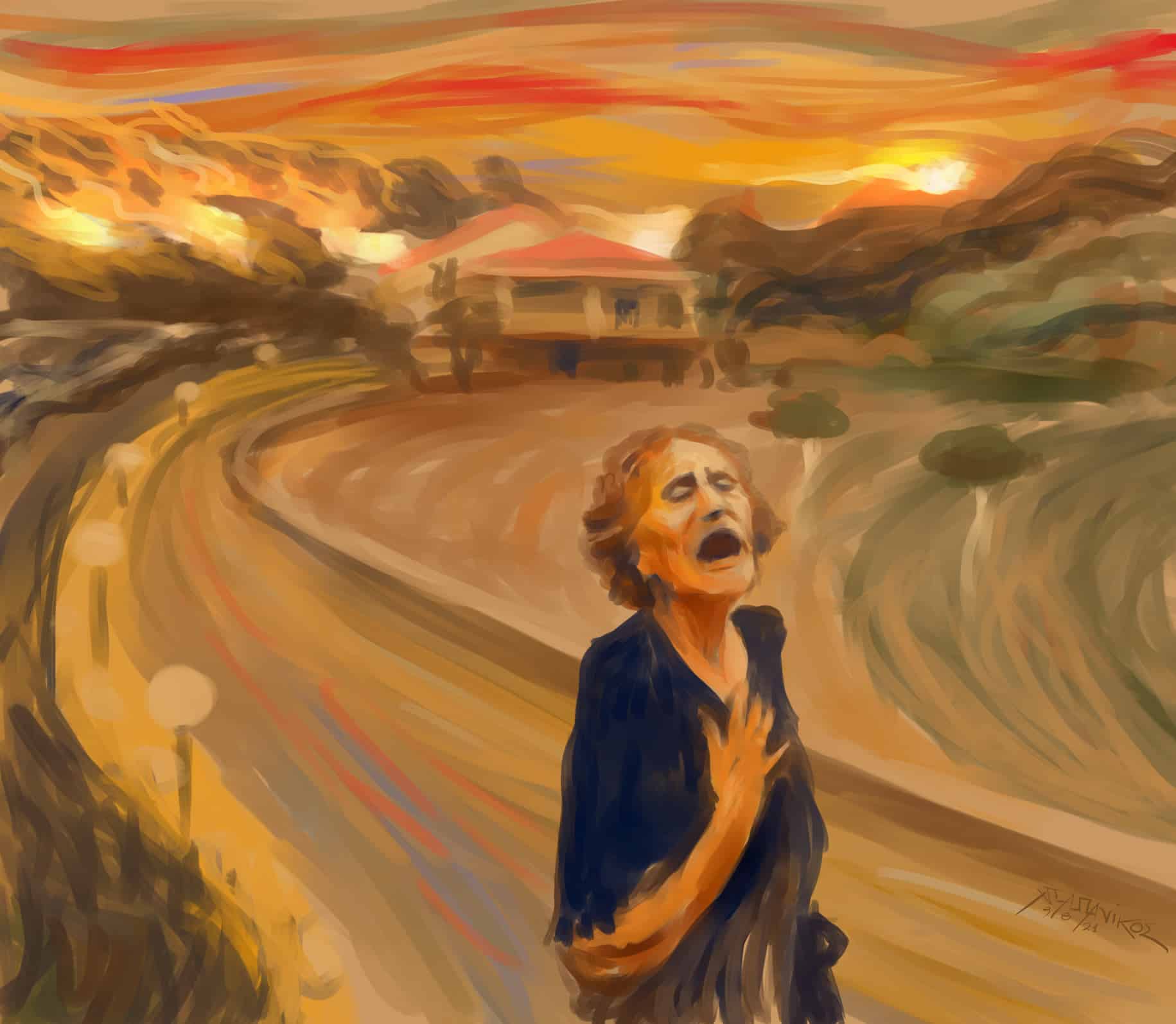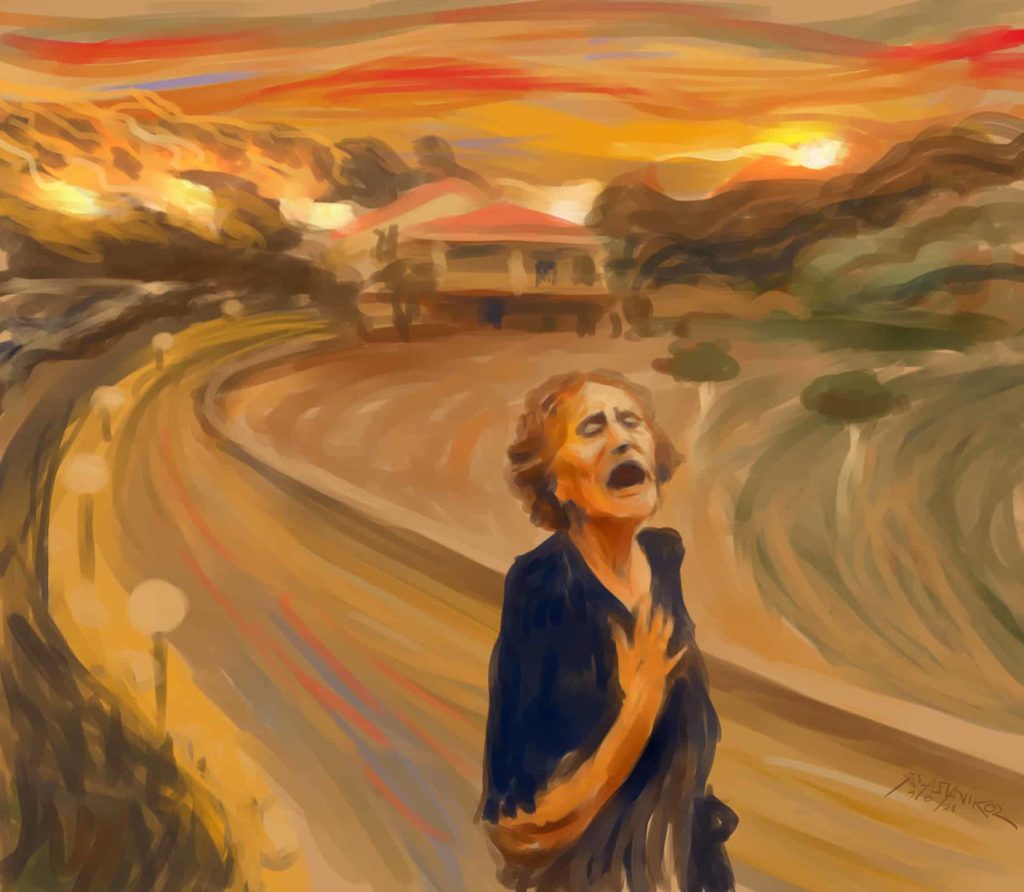 This climate catastrophe is the apocalypse-movie we've watched on a screen, and now have come to star in. It's Tom Cruise's War of the Worlds come real.
My heart goes out for her. And I'm tended with the realization how we created this art in which this poor woman is featured. How many uncountable gigatons of carbon were thrown up into the atmosphere over the last 20 years for this escapade in Afghanistan — in the innumerable plane fights and bombings and incineration and rebuilding projects and concrete manufacture and military truck transport overland from Pakistan – – how many years of bad weather put into the future-bank through this disastrous folly in just this one country? — only to see it all return ex post ante with the fall of that country back into the hands of the Taliban?
That is a "Scream" all totally its own. Our own.