A set of real-time satellite tracking images of the fire situation throughout Greece.
The red spots are active conflagrations. The gray "smoky" spots are sources of smoke concentration produced by collections of smaller fire-clusters. What is my abs don't reveal is ubiquity of the haze covering entire country, wherever we go. Even driving along coastal highways, on the edge of the ocean, the impossible blueness of the seas off Greece cannot be seen.
First, the whole-country view: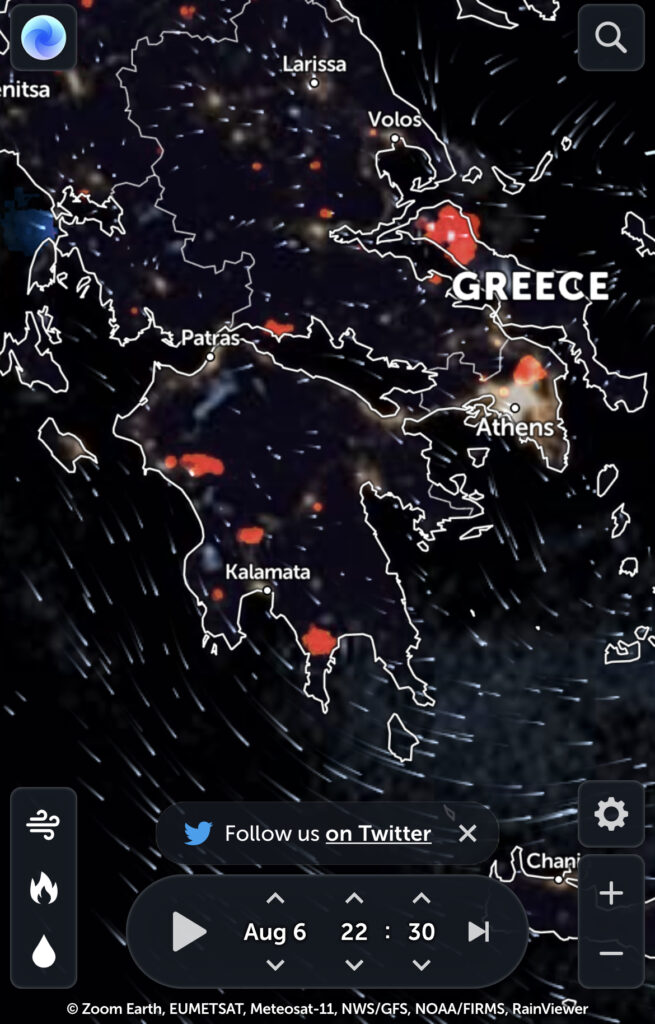 Now, a zoom-in on the Peloponnesus region we have travelled to: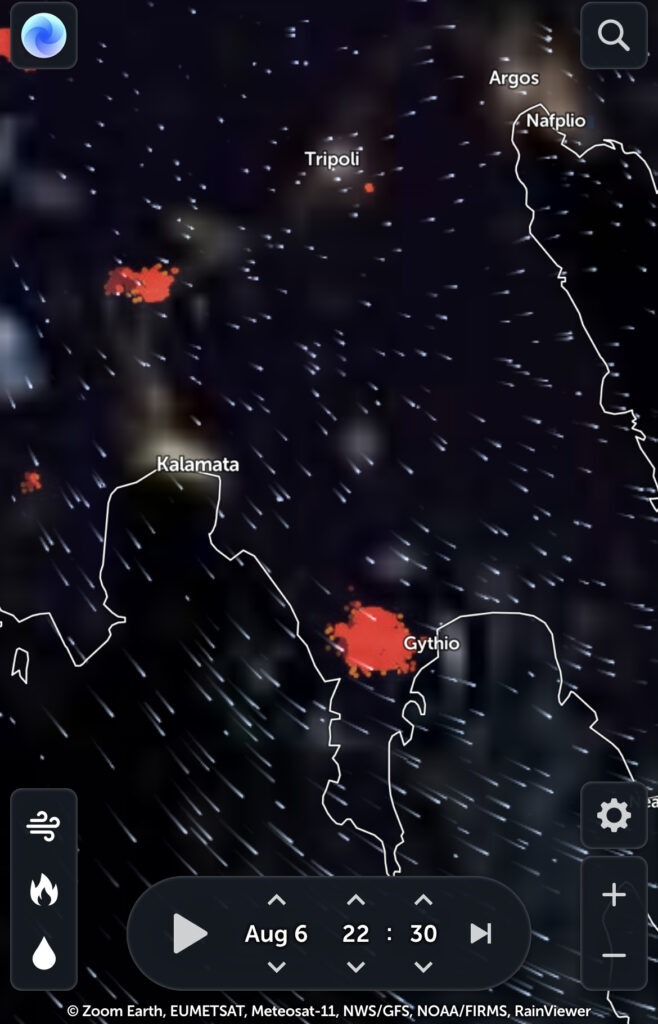 And a further zoom-in on our neighborhood of the Peloponnesus, with our goal circled in yellow: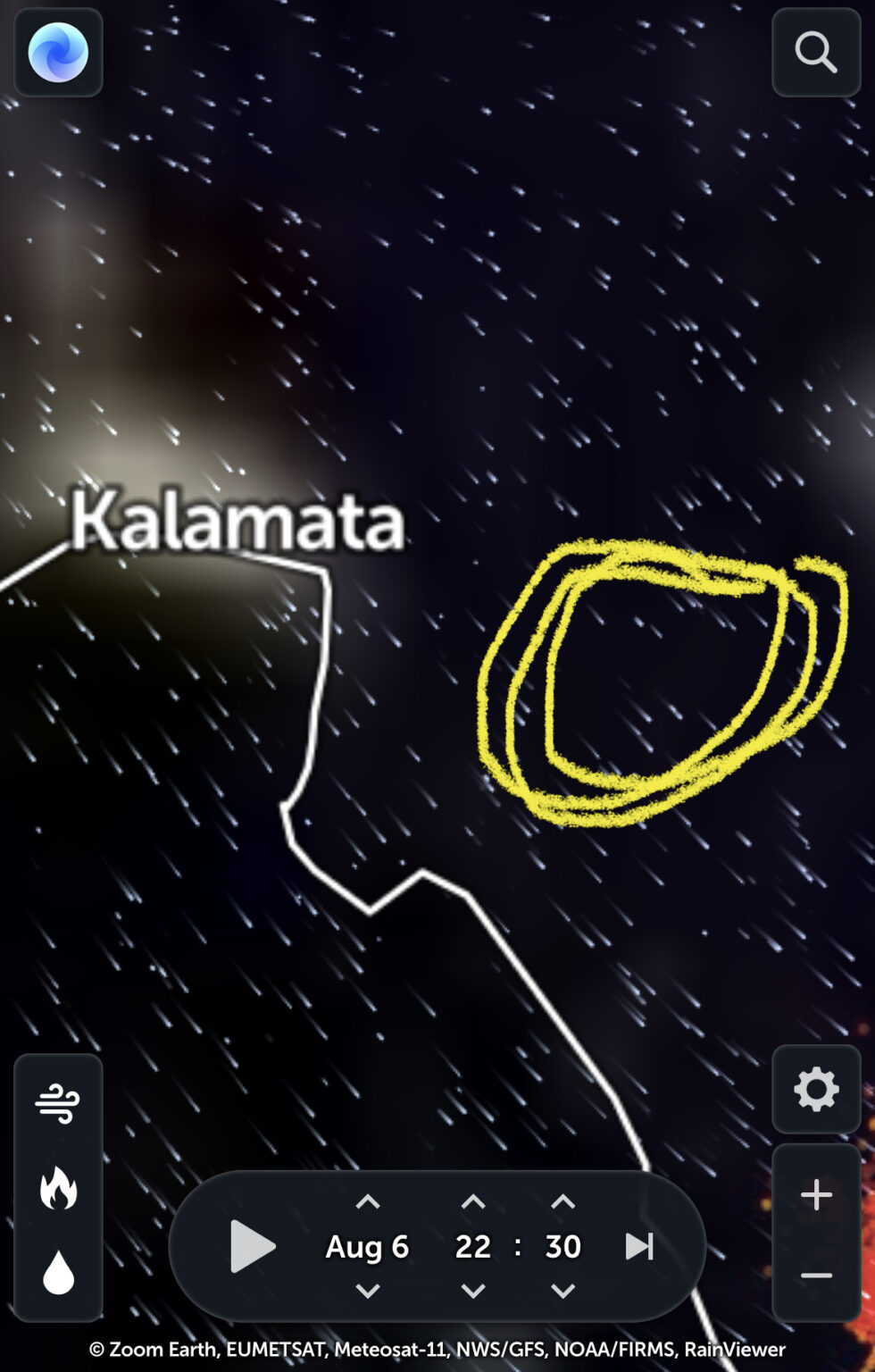 What is not shown here is the two or three highways which would provide egress out back to Athens, should there be flame-ups here and there in the coming days. The main concern for us is the potential for the situation around Kalamata spiraling further out of control.
And by far the greatest and most pressing concern is the suffering being experienced already by the people in this country.
The site we consult most is the real-time tracking at the site from which these images are taken:
https://zoom.earth/#view=37.0626,21.9213,8z/date=2021-08-06,22:30,+3/layers=wind,fires