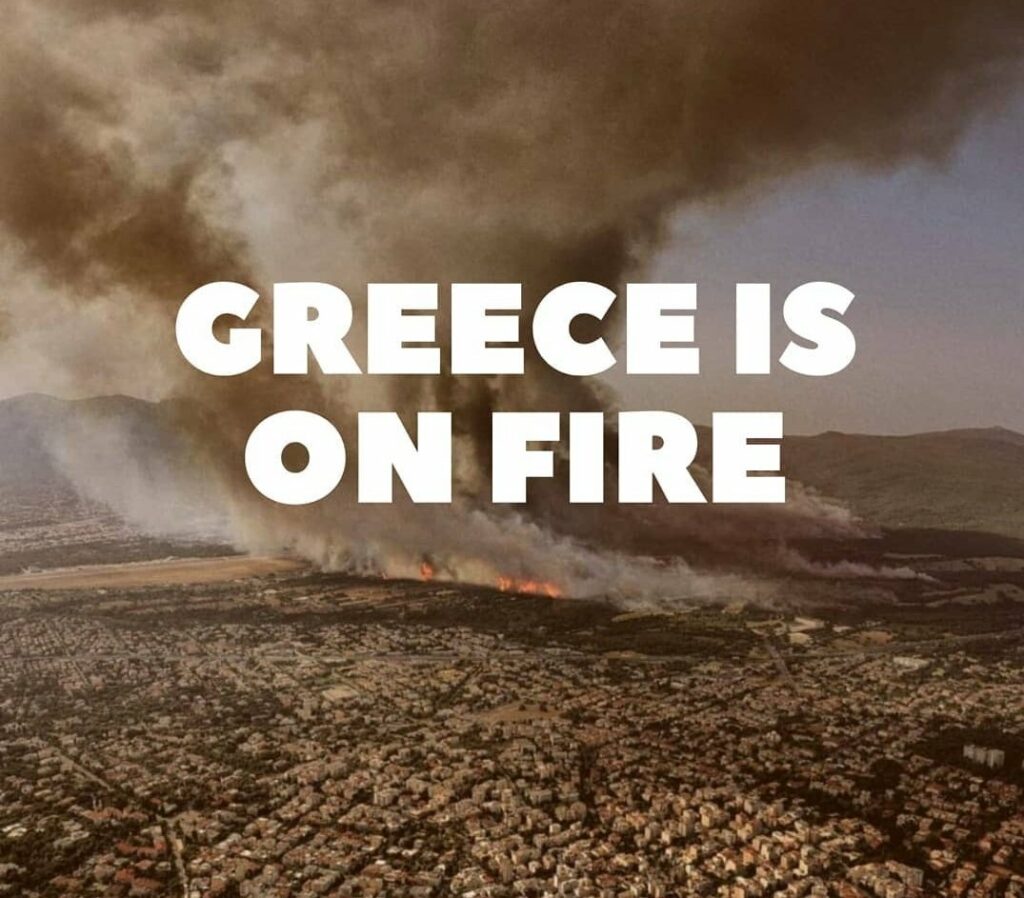 The trip to Greece this time is solemn and grim.

Our plane, on its approach to the peninsula, was enveloped in a soupy orange-brown thickness — no visibility to the end of the wing-tips, whose light throbbed menacingly out of the dark like a sickened, irradiated heart in the smoky haze. We were not sure even if a landing was possible. Deplaning out on the runway, we immediately felt the acrid heaviness in our throats and noses.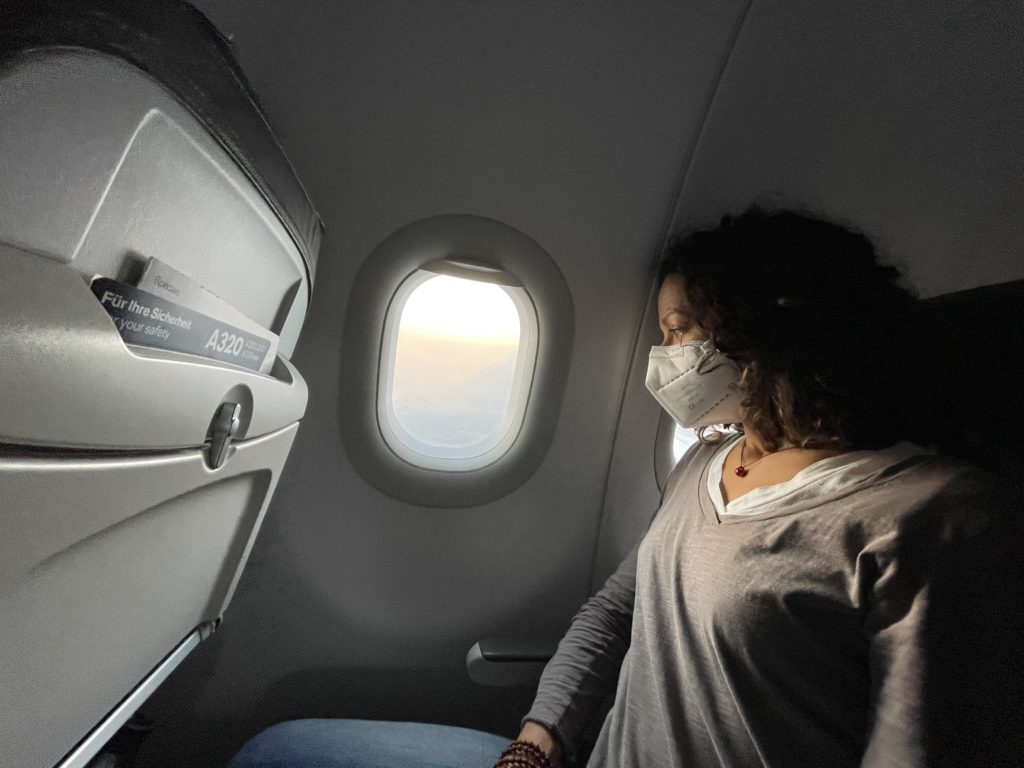 Now we three are traveling by car through the Peloponnesus, attempting to reach a practicing-place in the Mani Peninsula down just past Kalamata. We are following the progress of the fires through the Greek news services, through Twitter and through phone calls with friends throughout Greece. The toll gates are not excepting money – – just waving people through, keeping the arteries open. It does not look good. It does not look good at all.

We've just learned that a new fire has broken out near Kalamata in the last few hours. This would possibly sever the only highway of our return to Attika, trapping us here.
We've now stopped for the night in a picturesque little coastal town called Nalfpion. We will check the situation in the morning and later on Saturday to see if the fires have been brought under control.
A member of our group has aged parents living on the outskirts of Athens. Their home is located on the side of a mountain, and it was almost engulfed in one of Athens' first major fires of this recent apocalyptic cycle, three years ago. She feels extremely torn about continuing forward, and not being able to get back in time to be of any assistance to them. So it all seems to depend on the wind: which direction will the winds blow? Rumors are flying all around about the reasons why these fires are multiplying so rapidly, seemingly all over the place. Every time we check online, there are reports of new fires popping up here and there.