A fantastic rendering of what a hectic place is our solar system. If you ever think you have problems, and you don't meditate much, simply reflecting on this aught to put things in their proper perspective.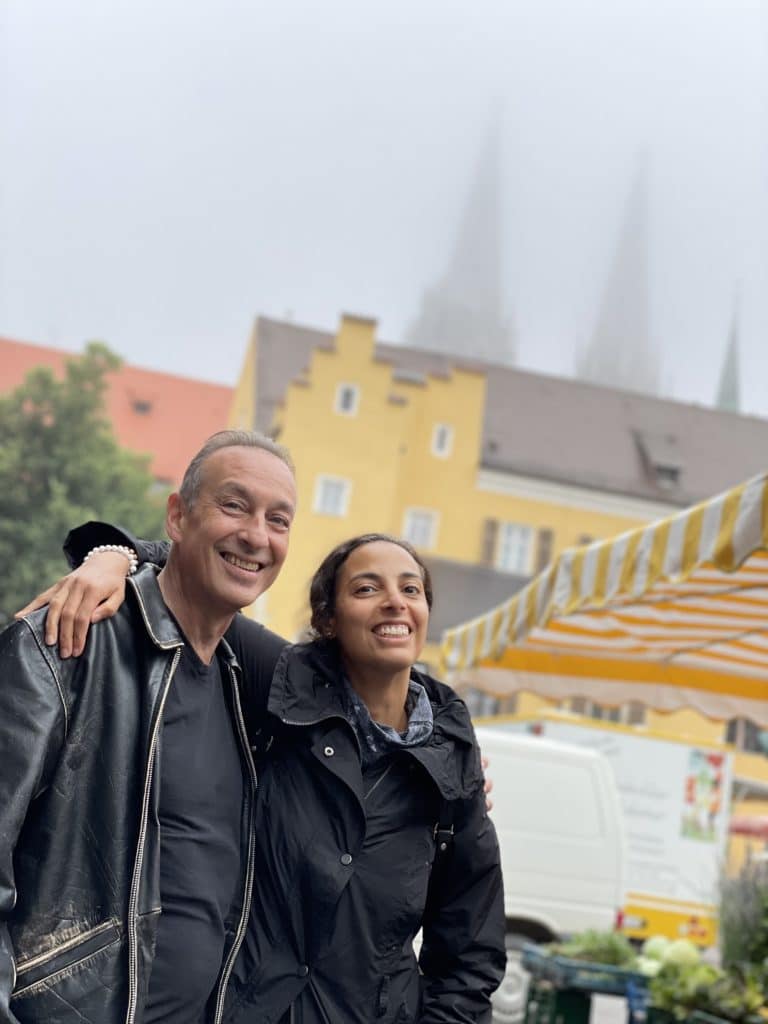 Saturday morning in Regensburg is "farmer's market". After early-morning practice, instead of breakfast we all head out together to the nearest square to bag up two carts' worth of veggies for the coming week. The full-corn artisanal bread, baked in an old stone oven in a nearby Dörfchen, is worth the trip to ZCR in and of itself. Our go-to veggie providers are a group of people who run a women-only farming collective directly on the banks of the Danube. From seed to sale, these wild leafy greens have never touched male energy — an interesting matter to contemplate as we chew through the hardy, slightly mulchy pheronomal dimension of full dandelion flower and thistle leaf which has spiny things that catch the roof of your mouth while chewing.
These smiles right here are brought to you by an Irish/Italian-American poet and professor from New Jersey and a Palestinian-German doctor from Munich, our beloved John and Leila. The former flew over from the States to sit in silence for one month, and the latter — the latter? what shall we say…? — she is here for as long as we can keep her.