Over the last three years, I joined several Facebook groups dedicated to Mahler. I did this in order to get updates on new documentaries, artifacts from his life that are still being discovered (such as the final picture of him being offloaded on a stretcher from a train in Vienna several days before his death, which I then posted about on this blog several months ago), and news about upcoming festivals and concerts. I have never before joined a fanzine or public support club for a cultural figure or artist. But addicts do do strange things. And it has been so beneficial to get information from this source delivered in the usual feed.
One thing you instantly notice, in groups such as this, is the socializing, and the natural opinion-making about this and that in Mahler's music. I guess people need to come up with things to conceptualize about. Naturally, since the great man is dead and no longer producing new things, there is a default mechanism which causes people to share their favorite interpretations of each and every scrap of his music, by this conductor and that symphony orchestra.
Personally, I've never danced around between different versions of his performances. Perhaps because I'm not sophisticated enough about music, and mostly because I don't want to "know" more "things" than the central raw experiencing of the spiritual vastness and universality of his music. Becoming overly fascinated with ephemeral minutia – – however much they might develop the sensuous experience in this direction or that – – seems like just so much more conceptual dust in the mind. I just naturally resist going down the road of adding more thinking and opinion to the matter. It is a spiritual experience, and I would rather have it and have done with all of the ephemera surrounding it. Although I listen to him only several times per year – – less than once per month, I recently realized! — it comes from a shockingly small "catalog" of recordings. I do not have anything more than a single version of each symphony, and it is usually those by Leonard Bernstein or Claudio Abbado.

But, thanks to affiliation with these Facebook groups, I recently encountered this truly fantastic, deceptively simple and entertaining video. It is a 19-minute evaluation of the "best" versions of Mahler 's Fourth Symphony, by the legendary musicologist David Hurwitz. Having someone of such vast and penetrating erudition, sensitivity, and intellectual heft (his Brooklyn accent and Fuhgeddaboudit are so familiar!) has given me so many powerful insights into the nature of this symphony, especially as conceived of by Mahler himself. (To take one example: Hurwitz states that Mahler wrote once that he had wished to add trombones to the blazing opening of the fourth movement, to increase its explosive power, therefore creating a dynamic which few subsequent conductors have been able to convey without them.) He really gets me behind Mahler's own eyes and ears in a way which brings so many as-yet unrecognized things alive – – about the music, yes, but about the man, the super-soul of this super-being.
Just such a video as this is like someone throwing down a packet of heroin in front of a quivering, unfixable (in my case) addict: I am already just three or four finger-presses away from purchasing my first new Mahler downloads in over 10 years.
Yet here's the present dilemma: by tradition, tomorrow we begin the 90-day summer Kyol Che retreat here at Zen Center Regensburg. It is a length of time when I can re-commit to more silence and a simplification of work and obligations, to focus on the precious infinity of hours on the meditation cushion alone.
If these downloads end up happening (and, it is no small thrill to report that his most passionately recommended version is one by Bernstein, with the NY Philharmonic), the ineluctable traces which would endure in the empty space of mind could linger for many hours during the next days or weeks of the retreat, floating here and there like gold-flecked dust motes, appearing and disappearing uninvited against the vast untellable space of don't-know.
The Dilemma again. It cannot be fully shaken. Why, the day before retreat, does the universe send such devilish temptation?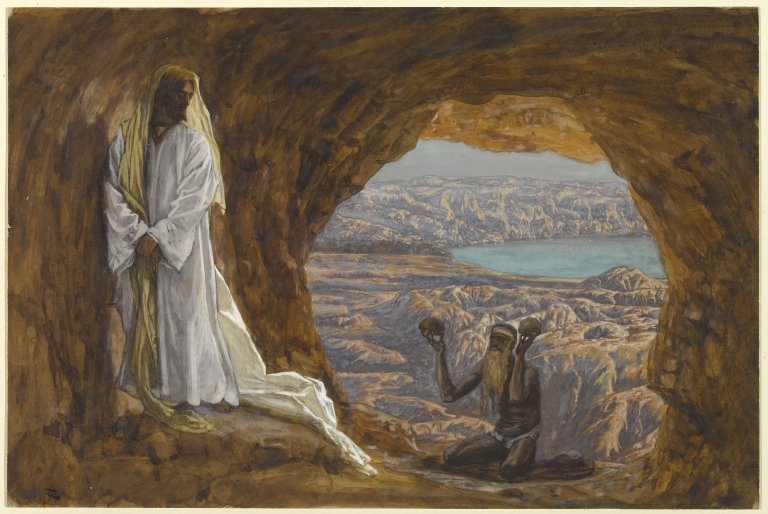 [ UPDATE: ]
Happy to report that Satan hath been victorious.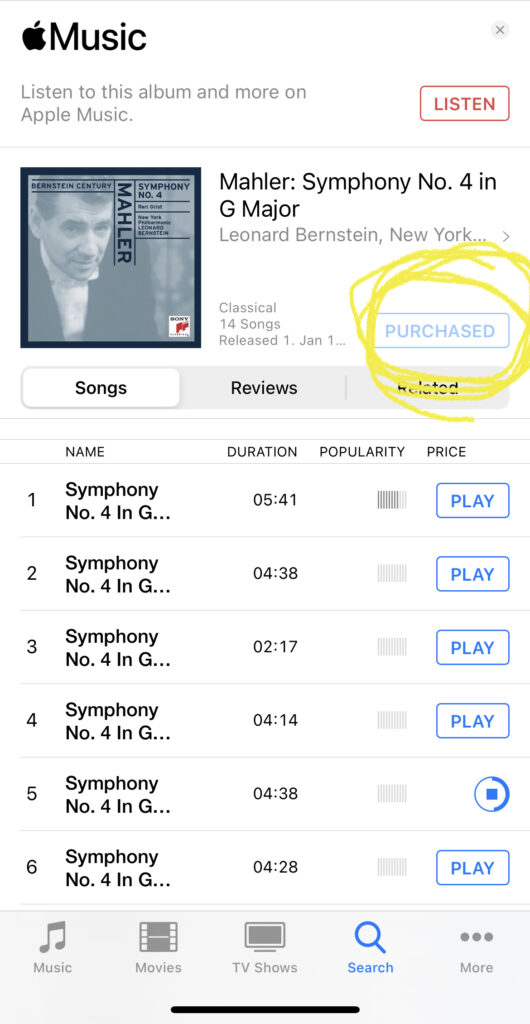 … And a compromise has been reached: although it is downloaded, I will not listen to it until reaching a short period when I leave the retreat to return to work on the meditation app for our summer deadline.
This means several weeks in the clear zone of don't-know, and then… and then these golden meditation rocks get turned straight into Mahler's otherworldly bread…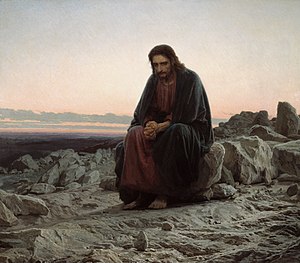 The spiritual life.

Jesus, it's a bitch sometimes.