The chickens come home to roost. Al Nakba returns to the streets of the USA.
I know I posted her several days ago already. Now please view again Razan Quraan's righteous and impassioned plea, again, and its call for ALL acts of militant resistance saving killing, to not just "return" to the inhumane status quo ante, against some important news out of LA today:
Now, some days later, this: (and I'm not drawing causal relationship here, only near-simultaneous eruption)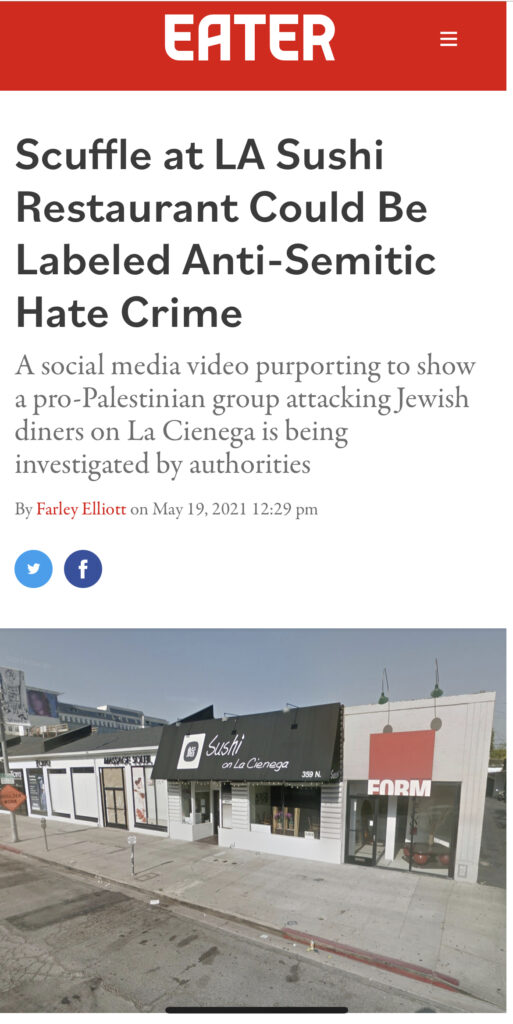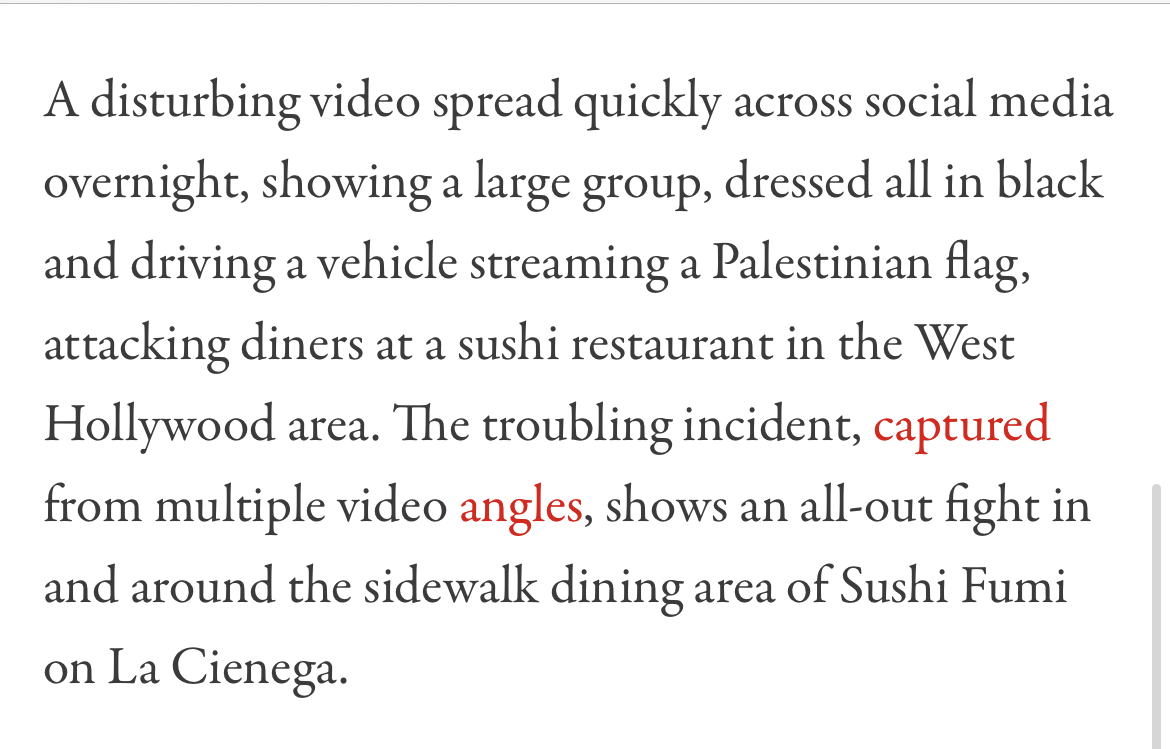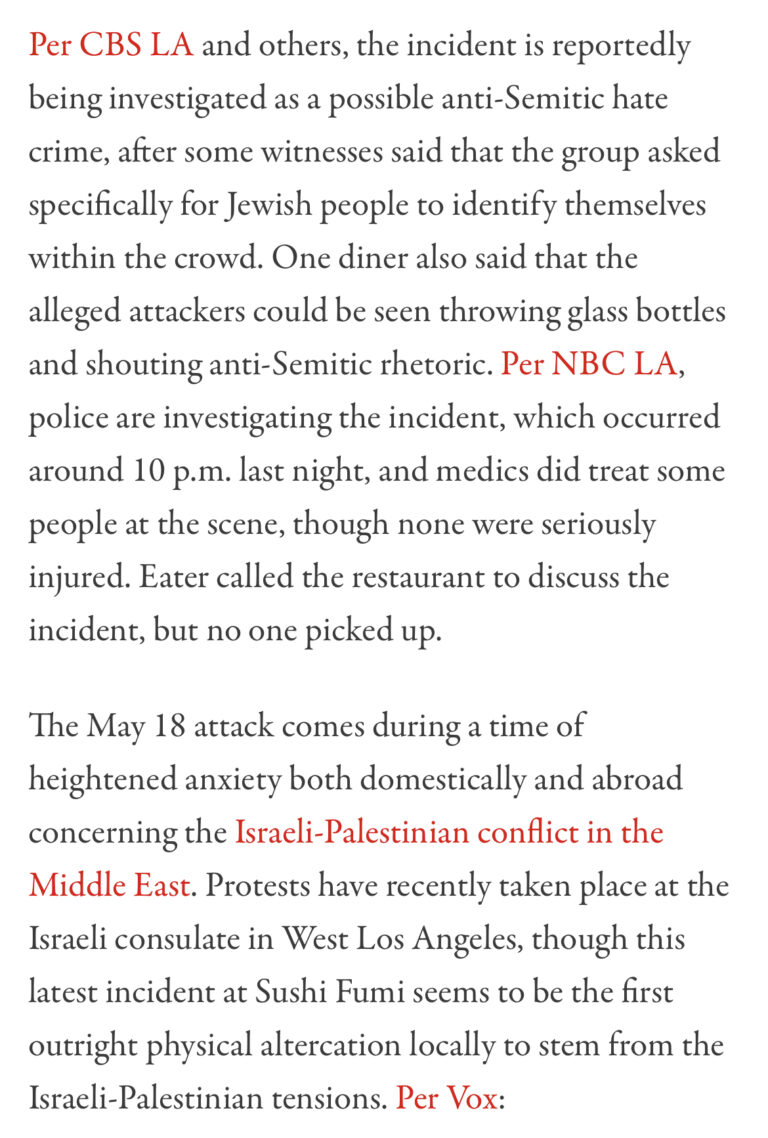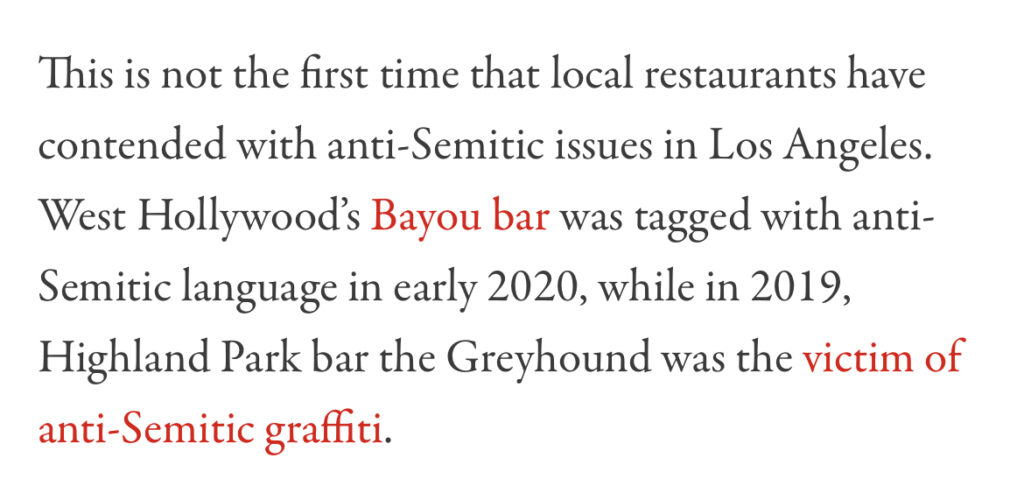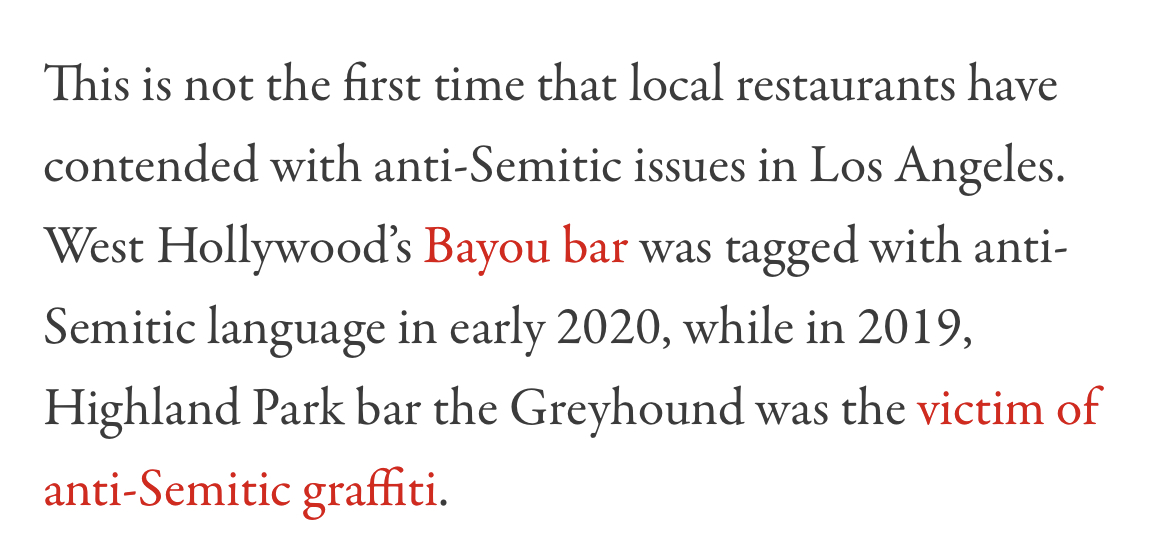 More here, including video, from the LA Times:

https://www.latimes.com/california/story/2021-05-19/l-a-sushi-restaurant-attack-is-being-investigated-as-an-antisemitic-hate-crime?_amp=true
It's not like I'm saying there is going to be some sort of great conflict in the US. But it is representative of the new nature of the conflict in Palestine recently – – inter-communal fighting on normally calm city streets, disruptive protests and conflict lines. This is not the asymmetry of an army against some trained militants. This is the eruption of the streets. Perhaps, in the case of this LA sushi restaurant incident, it was possibly an "action" inspired for some social media presentation. In any event, whatever it's audience, such copycat behavior appearing is something that says much about the possibility for this to morph in other places, placing burdens on Jewish people wherever they live in Europe and the States. And feeding on some of the repressed rage of the youth of the bunya around Paris and then the other regions of France. This could morph into a different kind of social conflict, inspired by the inhumanity and the injustice of the existence of the Palestinian people living right less and stripped of dignity in their own land. Such inequality in the legal system, so many draconian laws to prove their own citizenship there!