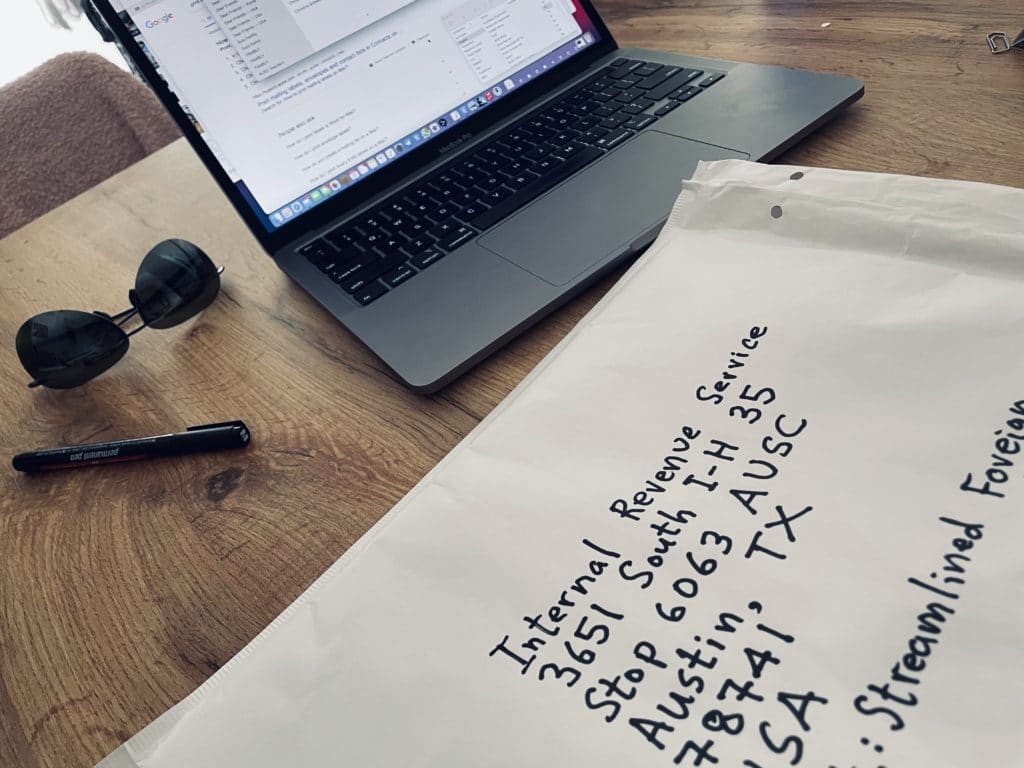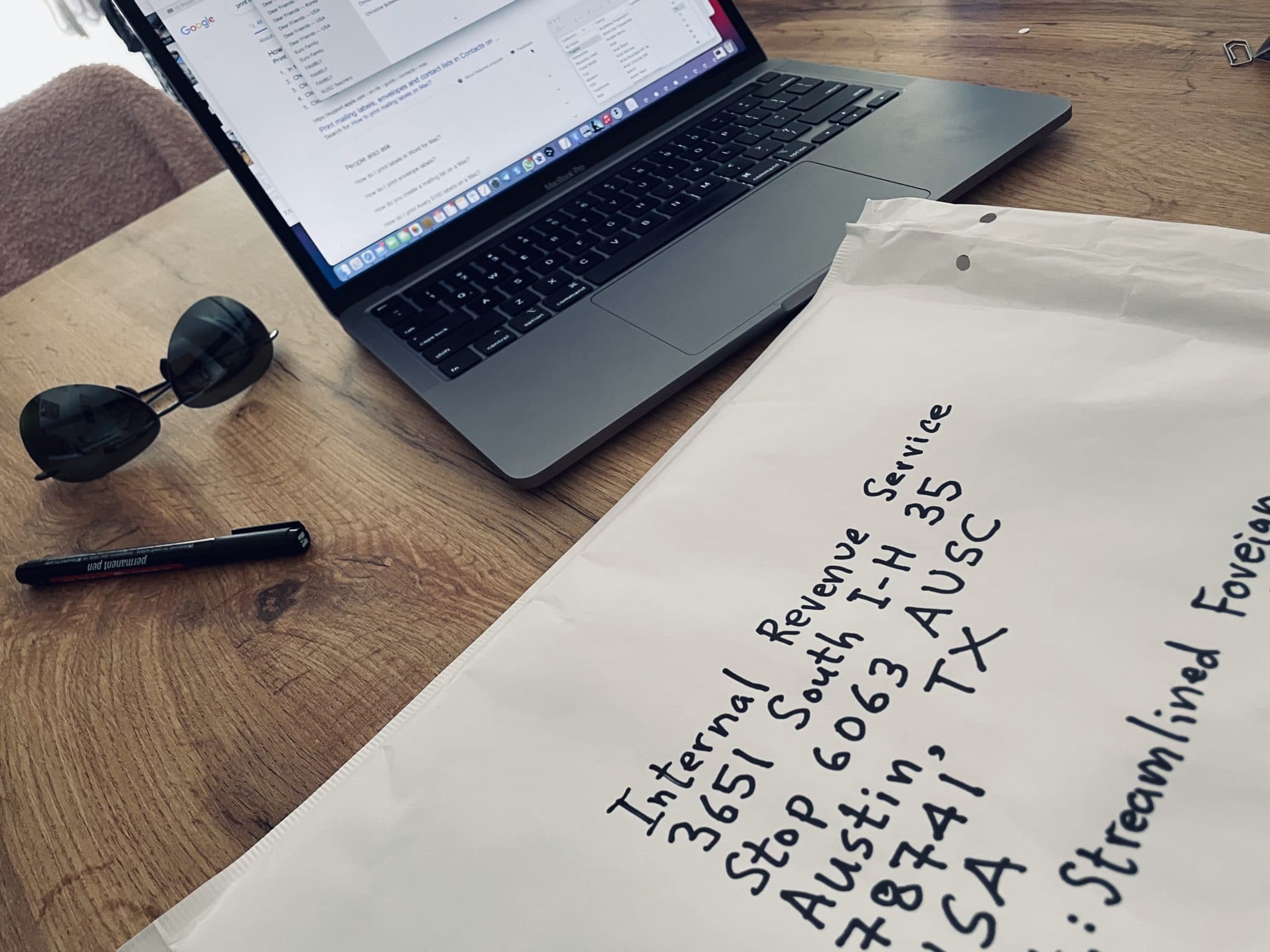 Well, for the first time in maybe 25 more years, I'm today finally filing taxes in the US. Because I have always lived on happenstance donations, and not a regular income that is "reliable" and recorded somewhere, I have never had the understanding to do this until now. It has never really seemed necessary or even possible.
But with the presence of a wonderful group of people on Patreon who support me, I am needing to be more transparent since these new methods appeared for supporting the Dharma. This means somehow having to provide records for the US government going back three years. Then they asked for three more. I think they couldn't understand how someone could survive with having such strangely irregular financial inputs as me. They asked for three years more bank statements. Three years more looking didn't give them any better answers as to how I have lived these last 25 to 30 years.

The determination is that I am not in arrears despite 25 years of non-reporting, and I do not show them any tax money, either. This is the singular benefit of living below the poverty line.
Which, this year, matters a great deal. Not paying money to the US government matters a great deal right now. I am glued to Al Jazeera every day, not believing what is happening before our very eyes, in real time. A people with legitimate grievances hemmed in and separated in the world's largest prison camp – – if you except North Korea — kept down by blockade and isolated, impoverished, and now bombed and missile-struck by air, land, and sea.
So much of the tech and the fire-power that is blasting these people to smithereens has come from America, paid for by the tax dollars of the people of the shining beacon of freedom, "One nation, under God, indivisible, with liberty and justice for all." Bunk.
It would be horrifying to contemplate paying any money to that international death machine. It is a kind of genocide happening, right before our eyes. And it is all blessed and justified through religion: this constant uprooting and evicting and bulldozing and barrier-building. All in the name of religion, and religion alone. The crazies on both sides. Religion gave a history, and history becomes a license, a license to humiliate or kill. Unfortunately, on both sides, but the Palestinians are vastly overmatched, and express their natural rage through asymmetrical fighting. The rocket attacks from James must certainly be terrible to endure, and some have died. But the Palestinians are being much more ruthlessly slaughtered, like wild game for the testing of "better" missile technologies, experience in the field. Real "kill rate".
The Palestine claim is, to me, the more just, if one must be chosen. The occupying power refers only to the texts of a moldied other Iron Age; the other, the Arab Palestinian, speaks to its recent lived experience, and curiously uses a "holy site" to ennoble that.
The Al Jazeera interview with this young Palestinian activist in Gaza, a psychologist by training, fiercely passionate and yet immensely frustrated with their prison-like existence, makes it clear why people have reached this eruption of aggression that's now the senseless slaughter of perfectly innocent kids, blown apart in this direct missile strike without warning on a car carrying children on a street in Gaza: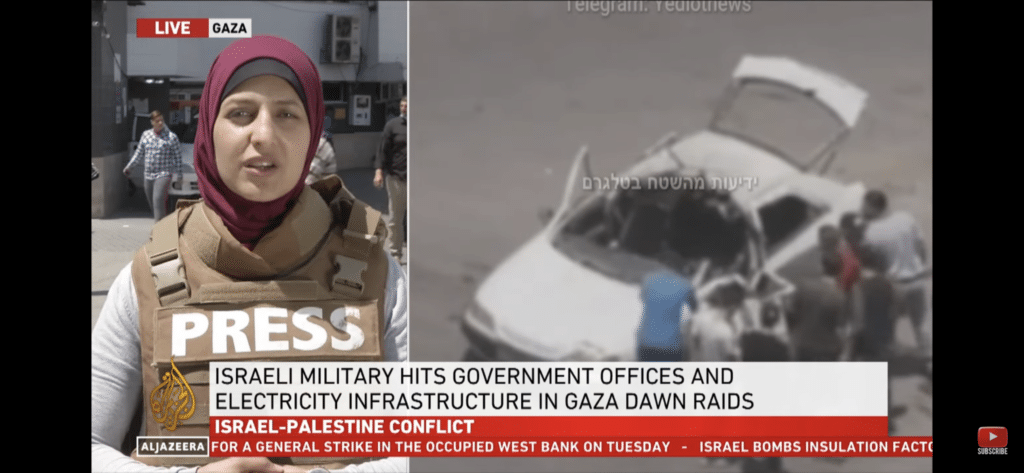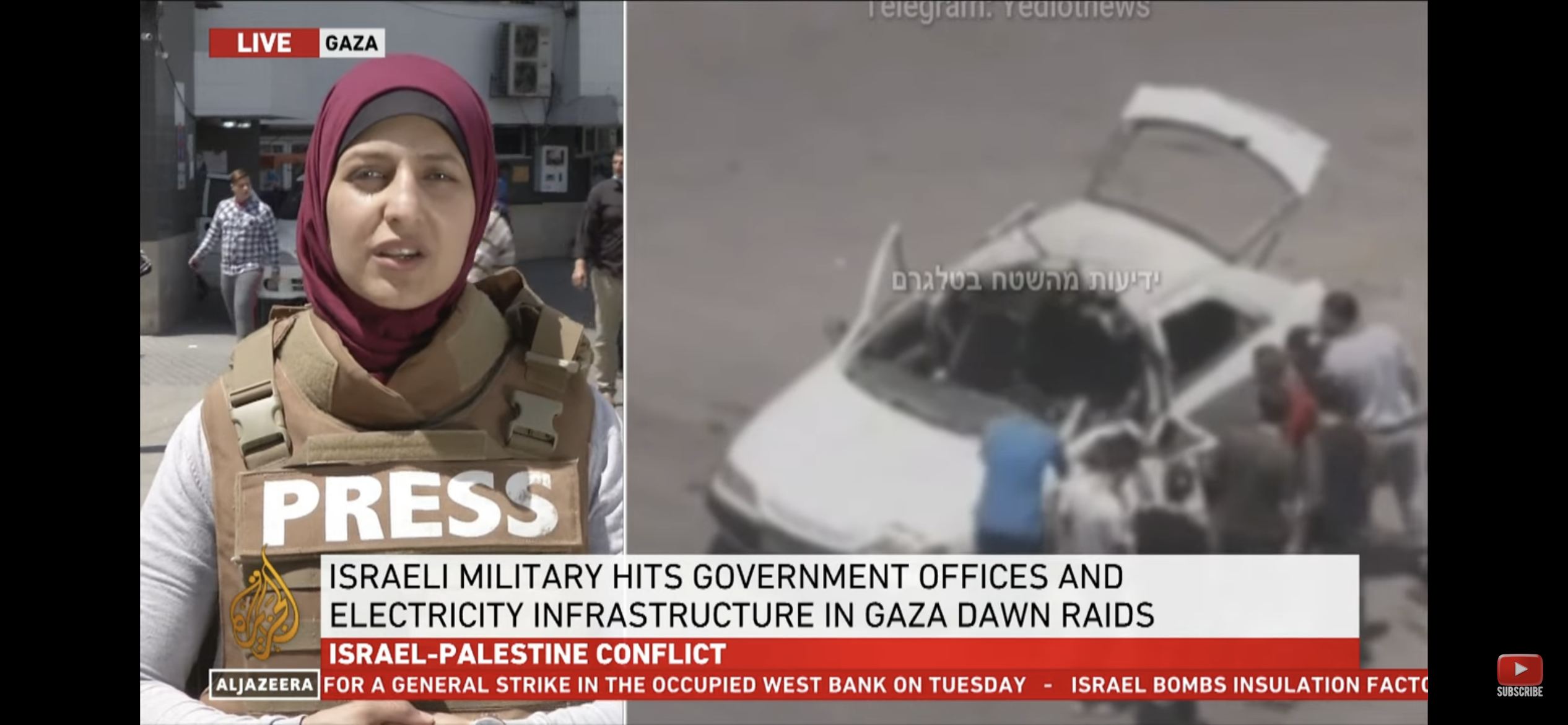 For what? Watch this passionate cry for help — her Great Question turning to protest and confrontation which she rightly detests, as a mentality. Yet…
Watch and read every screen thereafter. This is an installation, this post: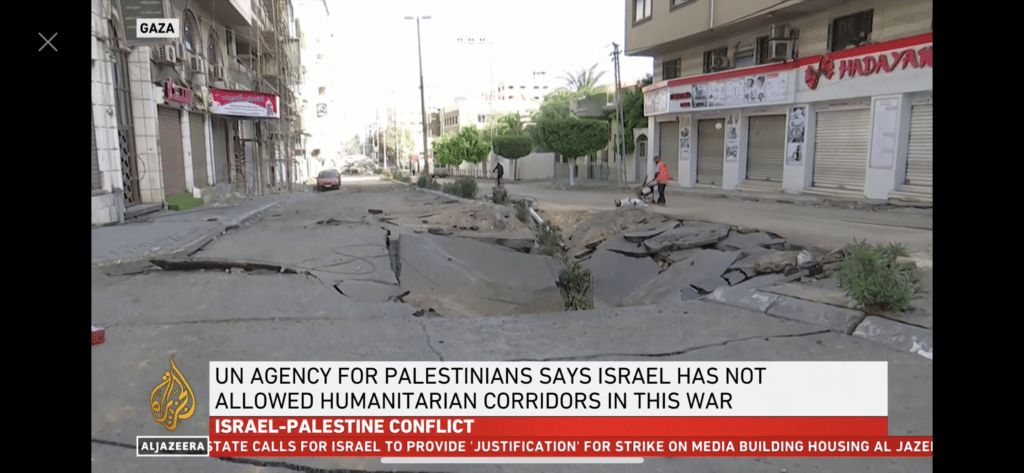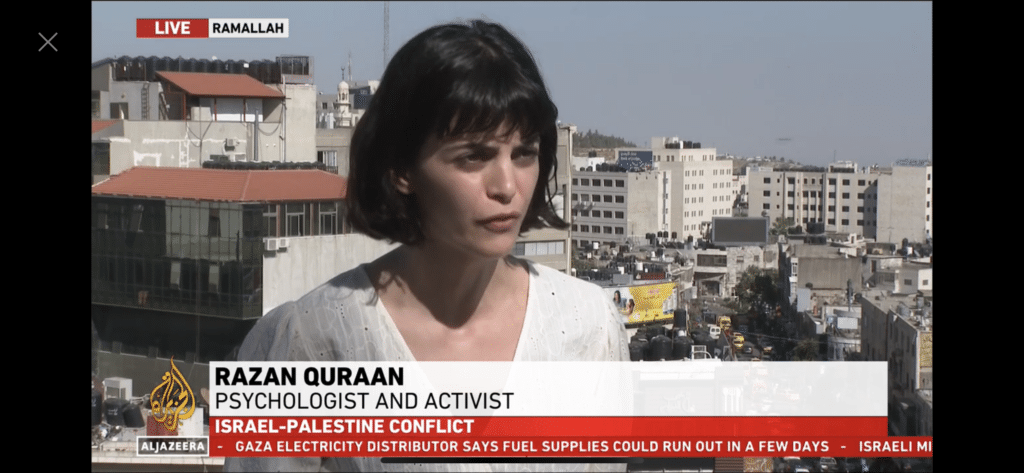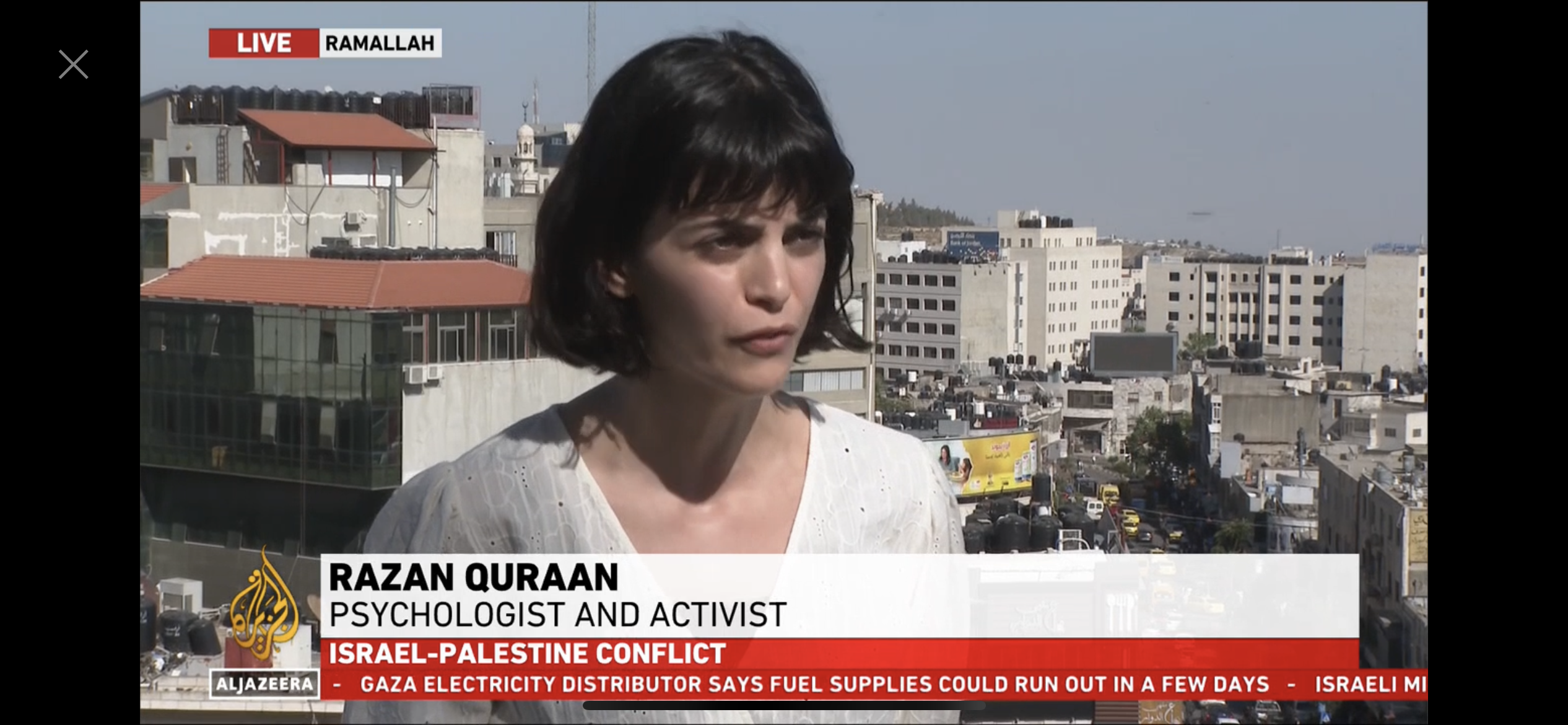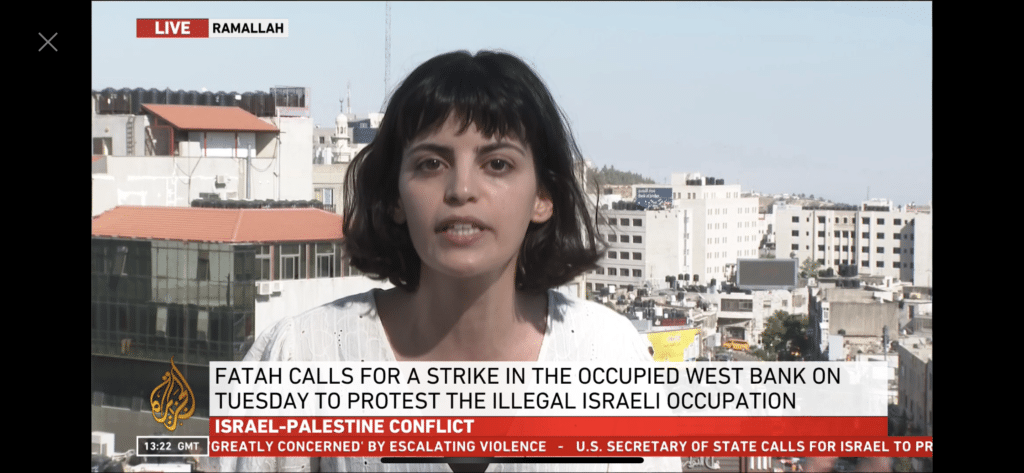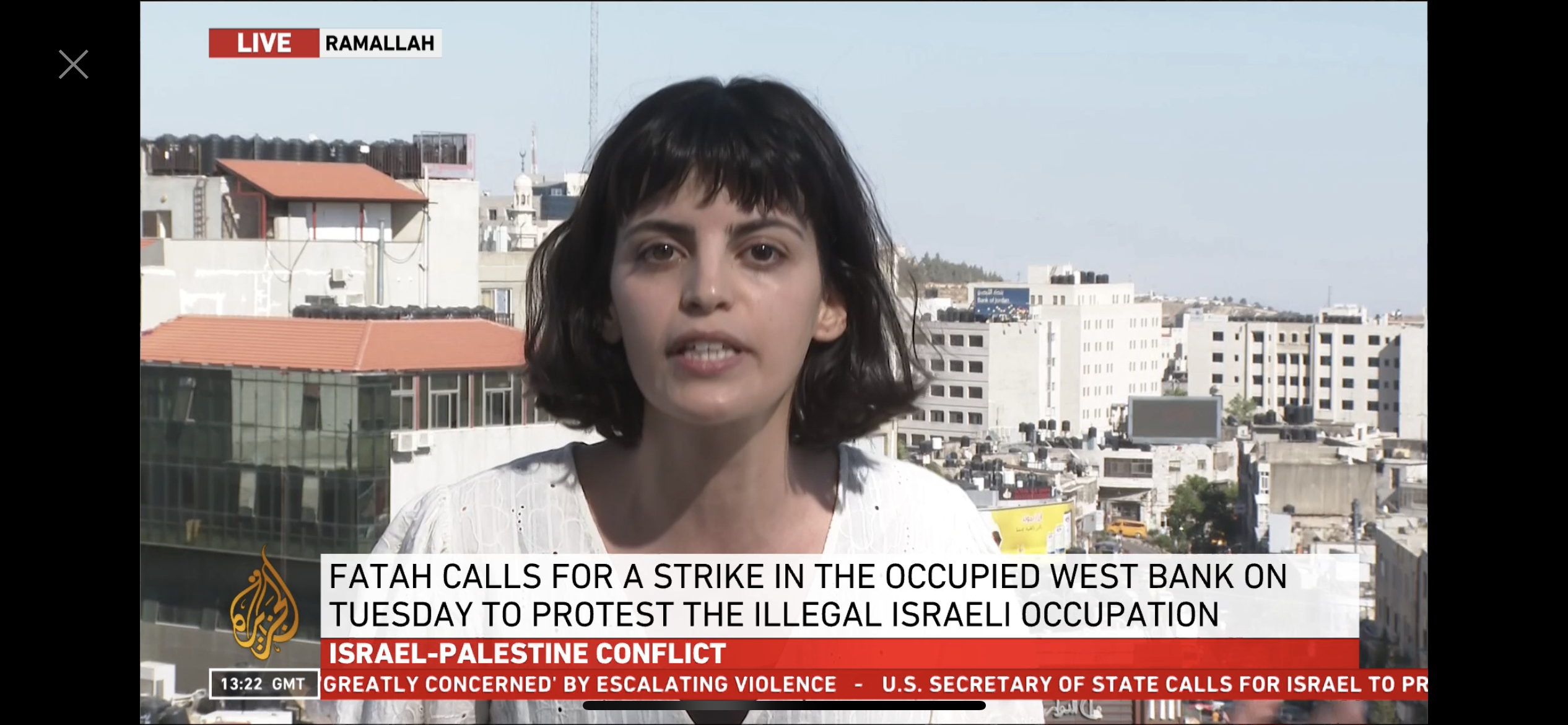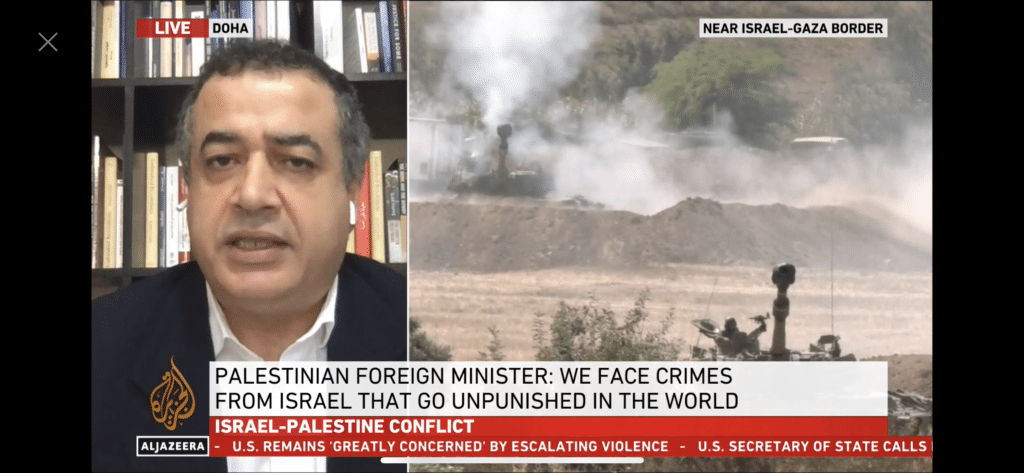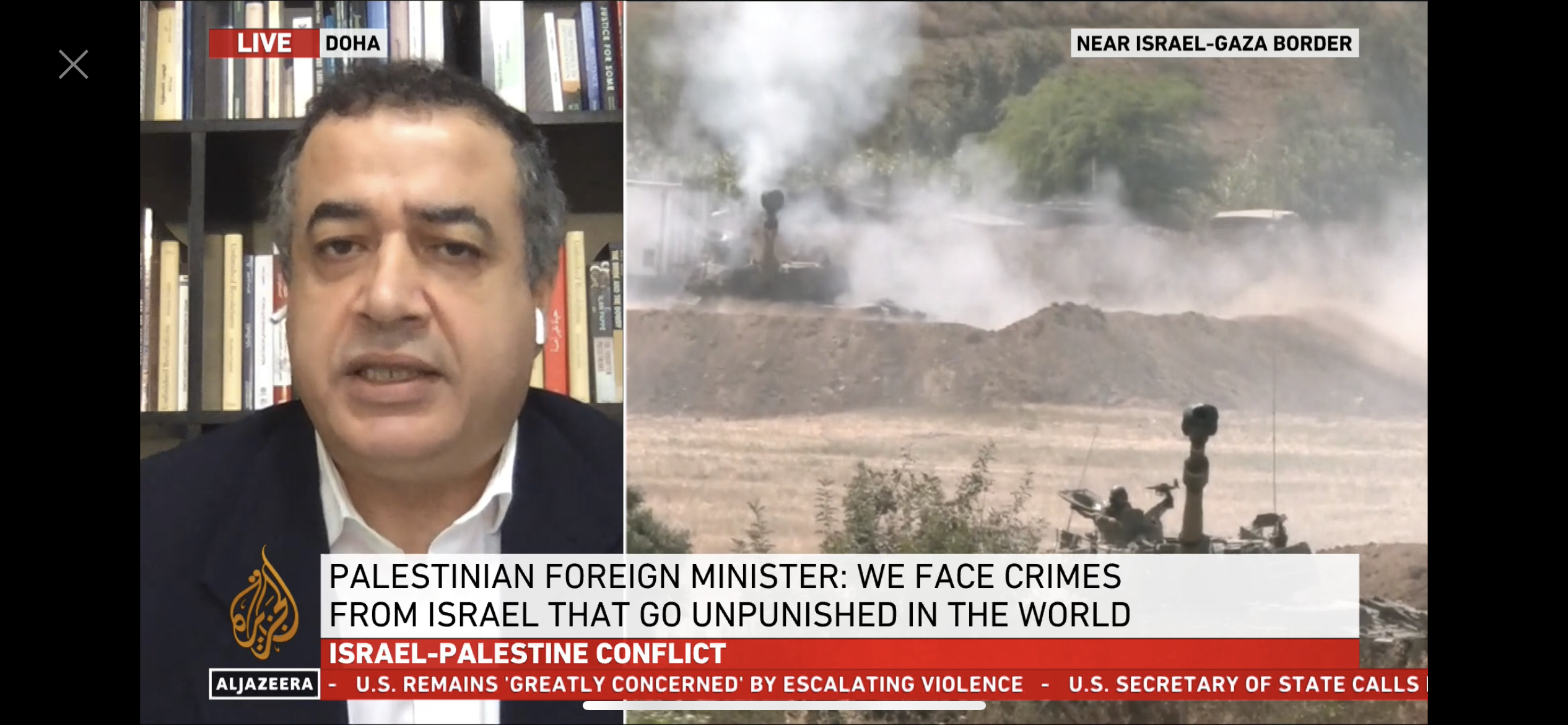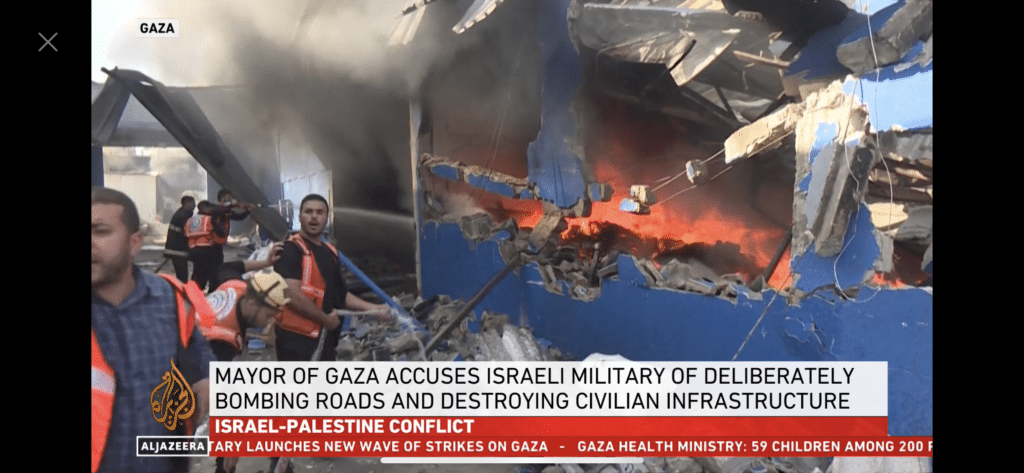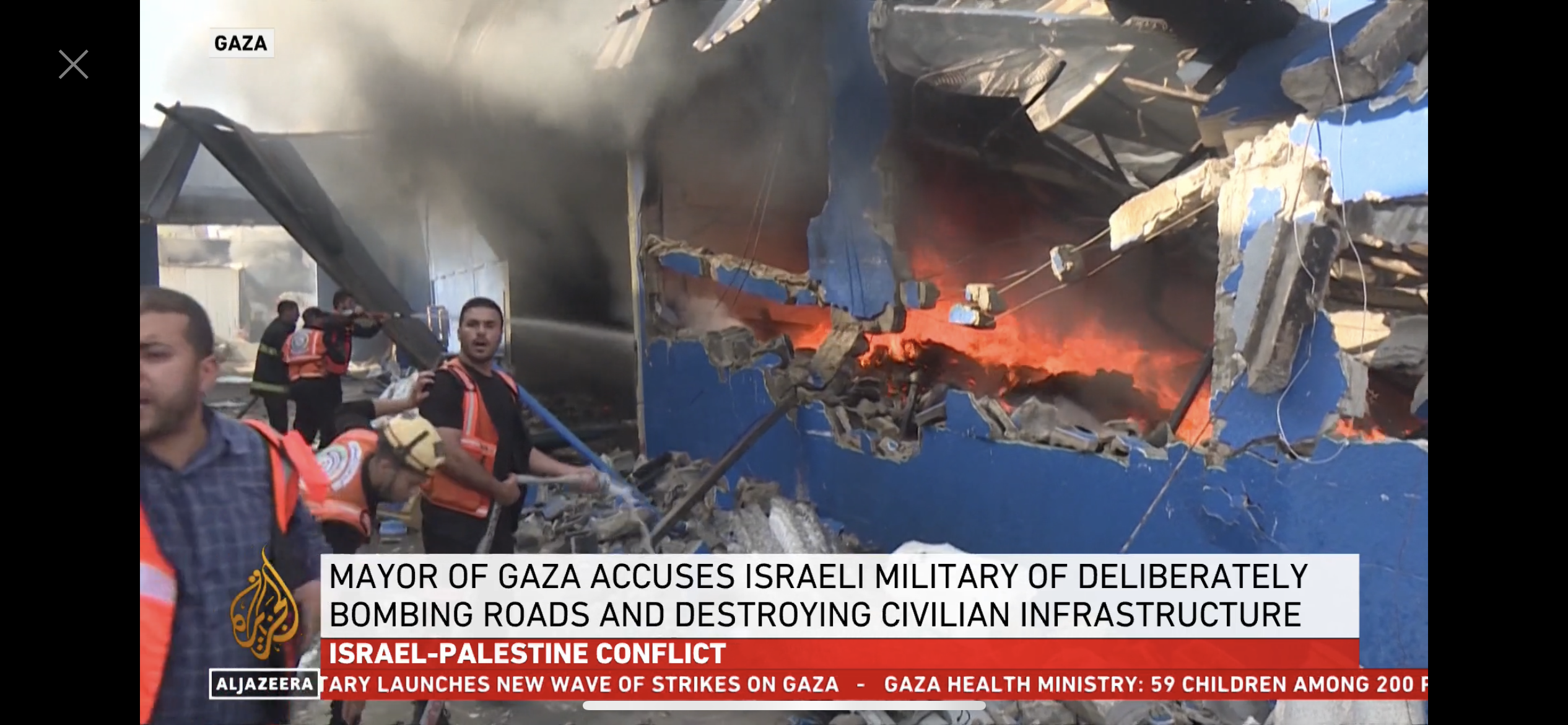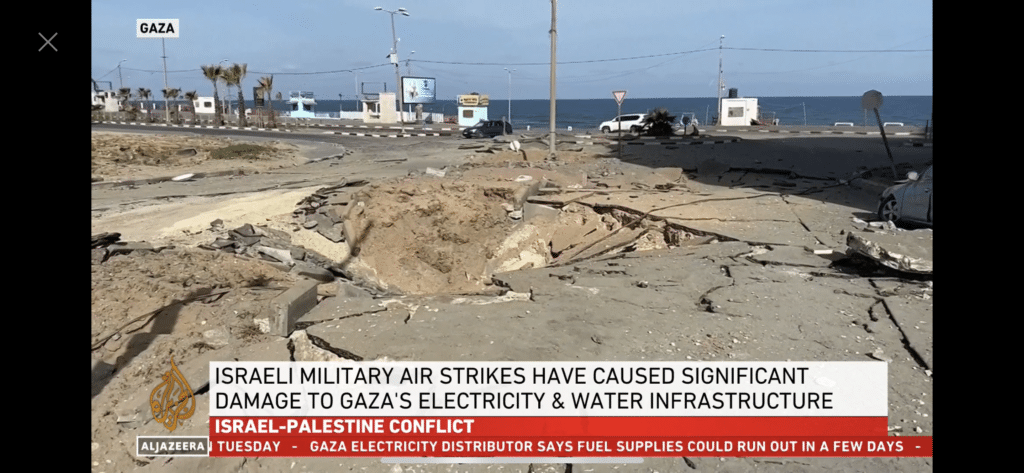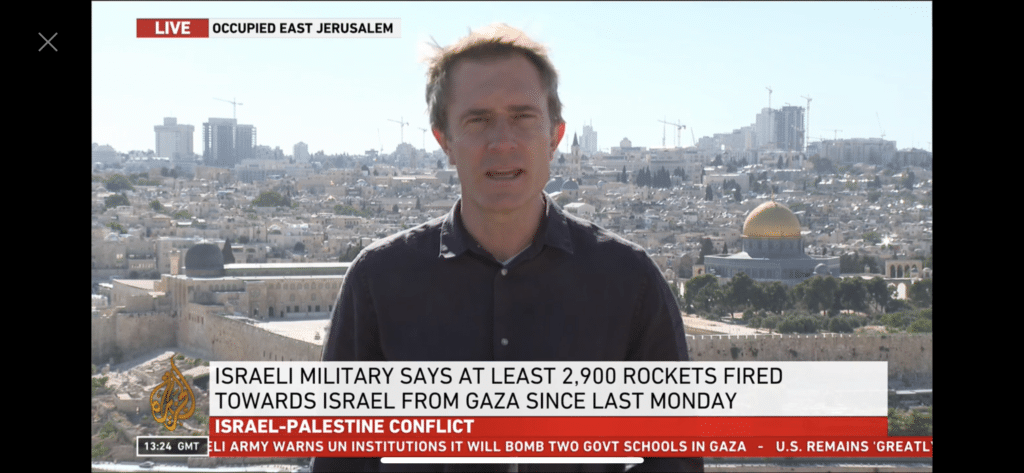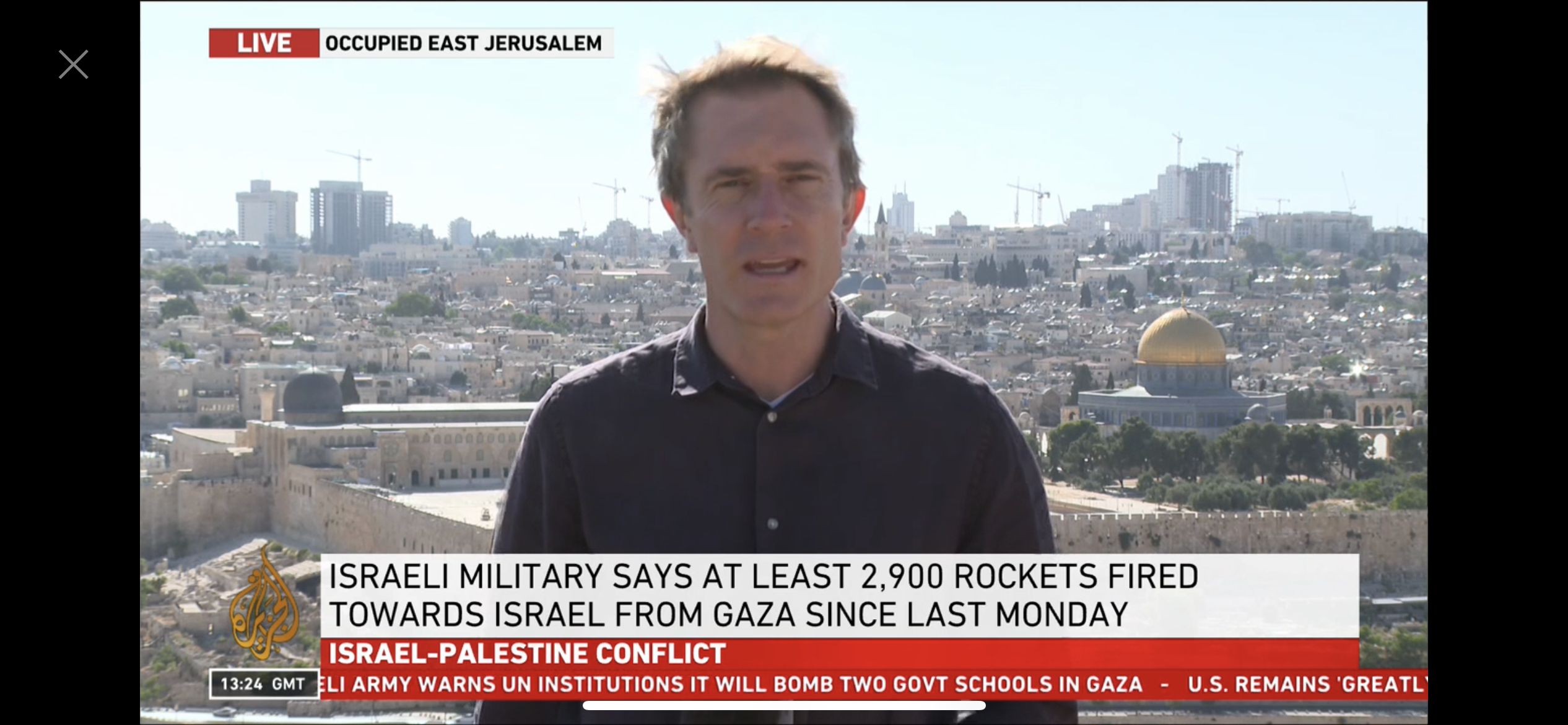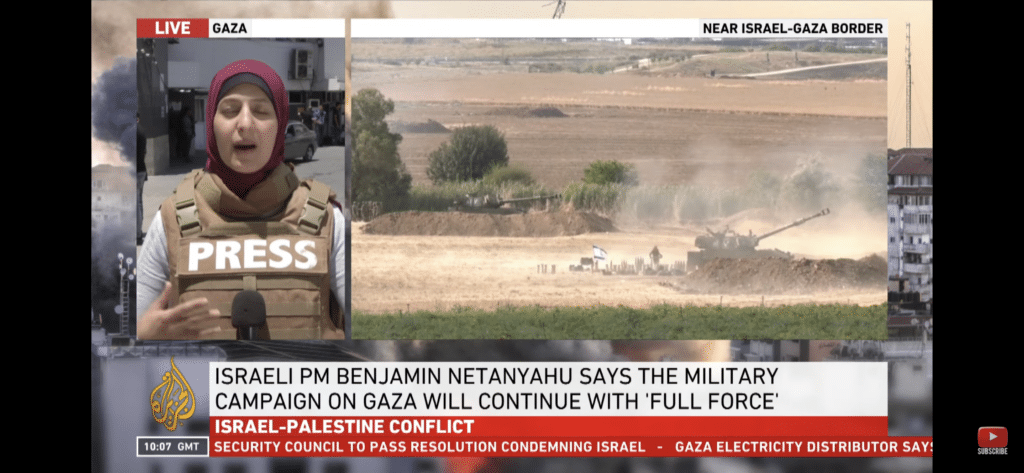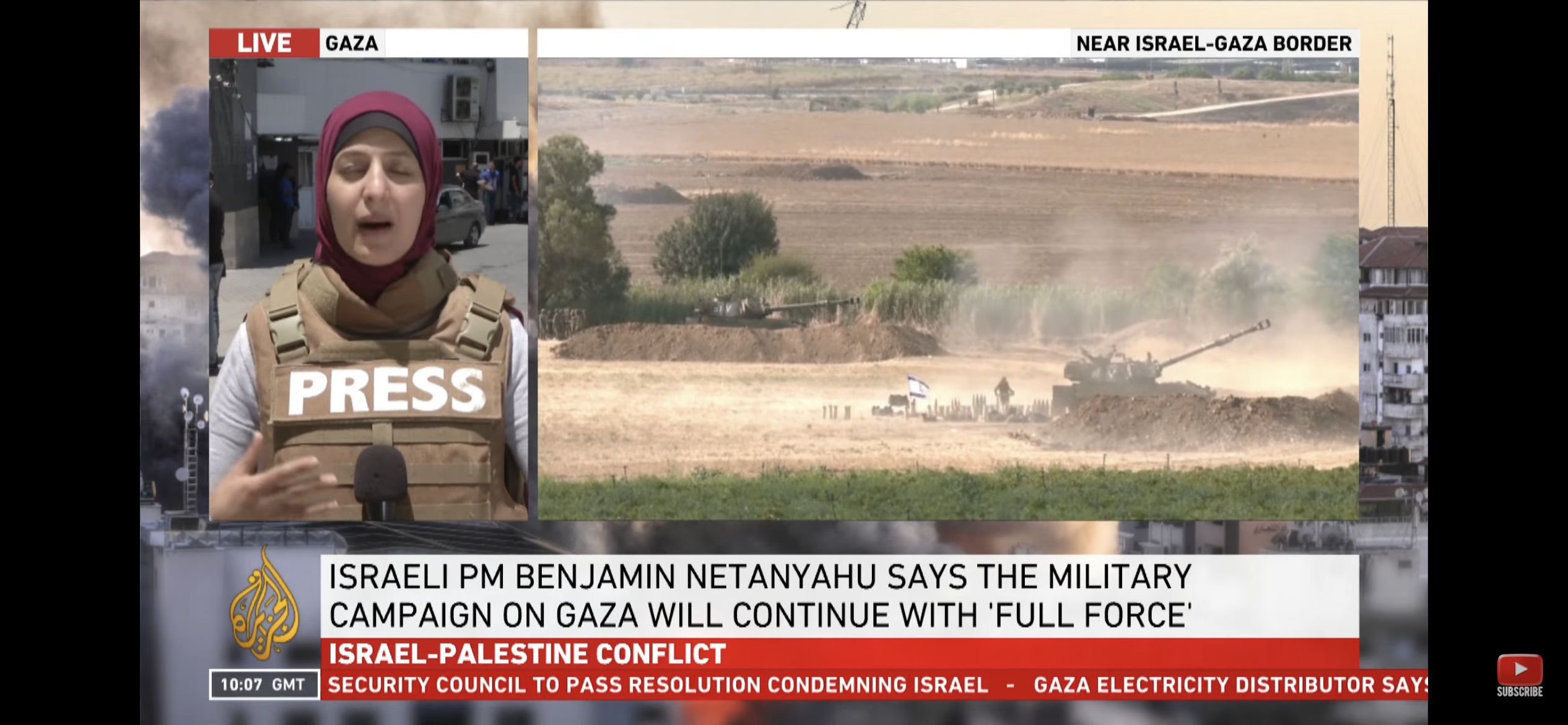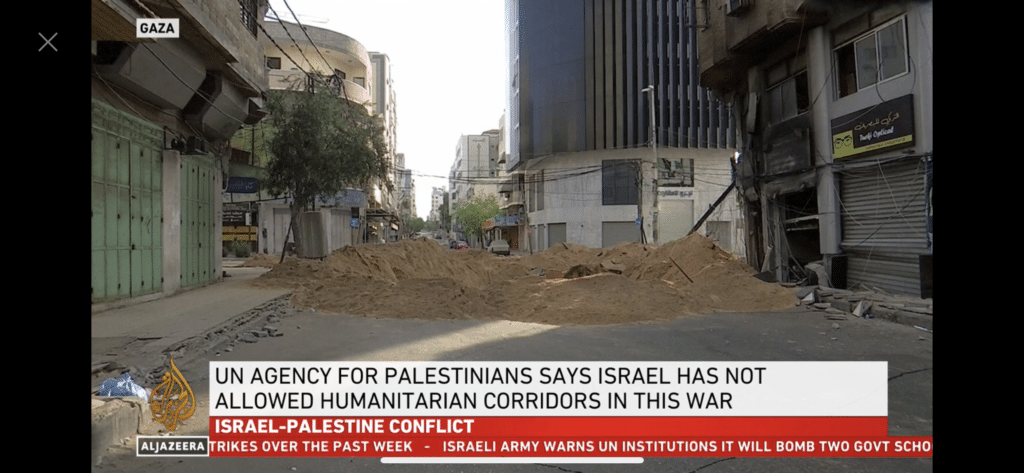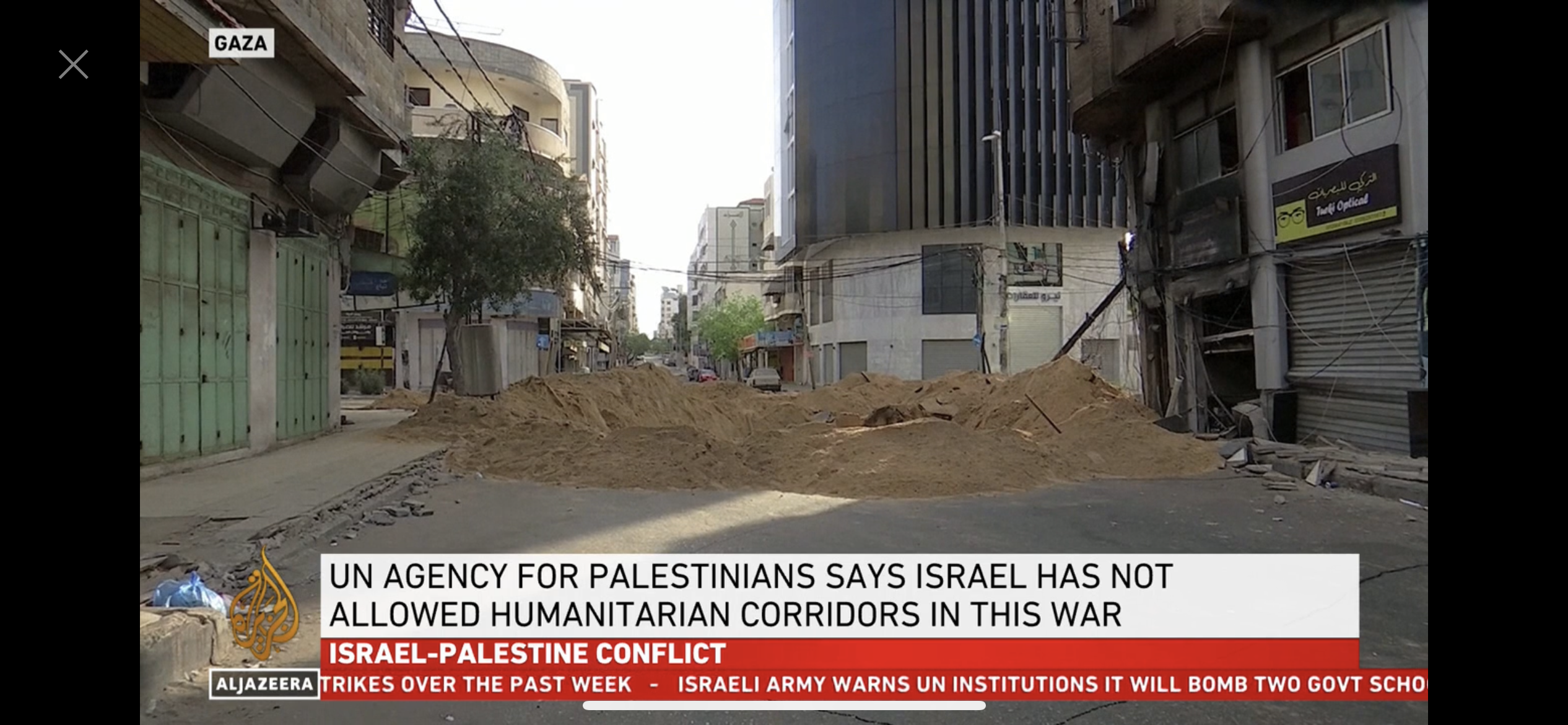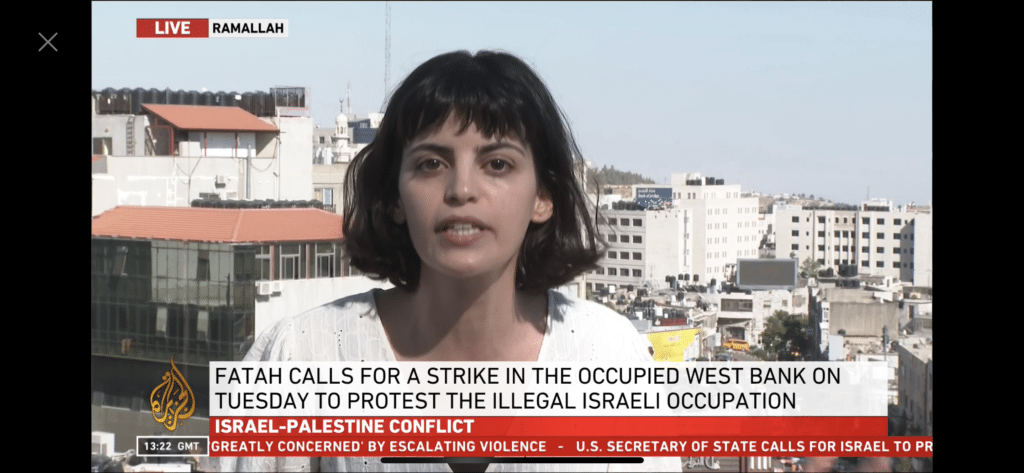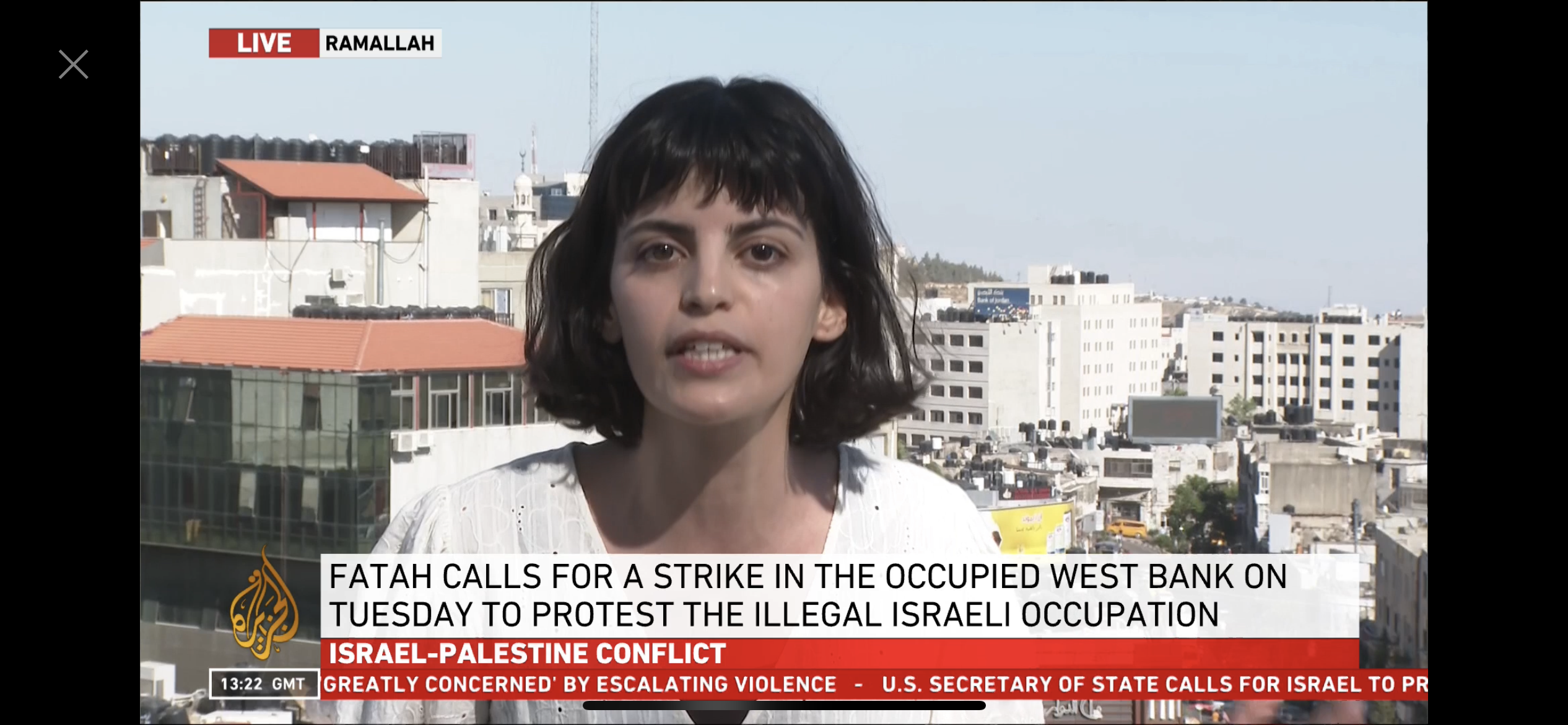 I cannot take my eyes off Al Jazeera Live these last few days. So shocking to see this happening in real time. And then the YouTube algorithm gives you this sort of video in the feed, the complete aggressive vengeful psychology of the Judeo-Christian mindset:
What abject hatred this is. What demonizing, dehumanizing thinking this is, and supported almost entirely by fiercely religious people with lots of money both Christian and Jewish. Co-religionists in a genocide. This kind of Extreme right wing "news" program truly poisons people away from any kind of solution but more violence upon violence. This inflames conflict and its prophets/profits. This messaging plays to that nerve in the reptilian brain – – the tribe.

Such drivel.