It's 9:02 in Regensburg. Just now. (But this was already replied over 1 hour ago now.)
A regular participant in the daily practice livestream sent this email immediately on the conclusion of this morning's practice. You can see her email is time-stamped 06:58. We finished the sitting at 06:50. A deep, long sitting. She felt that. Moved to express it.
But what is "it"?
HA!!! Saturday morning with tea. The steel-gray wintriness of the Regensburg Altstadt chills the bones again. Now, to the tax documents.

"
Question and Reply: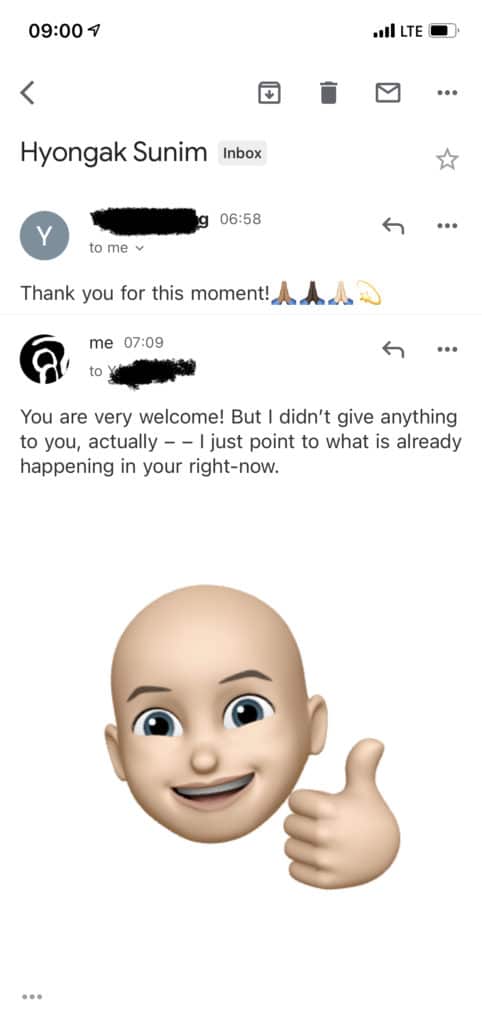 I'm growing to believe it's best to give just a few words back in answer, or preferably nothing at all, and just send images. Things should be as simple as possible. There's plenty of information already out there. That's why this app is appearing, against my better nature – – to have all of my pointers in one ecosystem that functions for people, and no further questions of this kind are required. Then we can deal with the "deep stuff" more.
[ Listening again to what's linked in the next post. ]