A modern artist whose works I love: Gustav Wunderwald (1882-1945).
It might be the looming smokestacks which appear as constant motif, so reminiscent of my Union County, NJ, background. If there is a topography or locative-appearance in my sleeping dreams, they are the very same images as appear below. That might very well be where the connection with him occurs.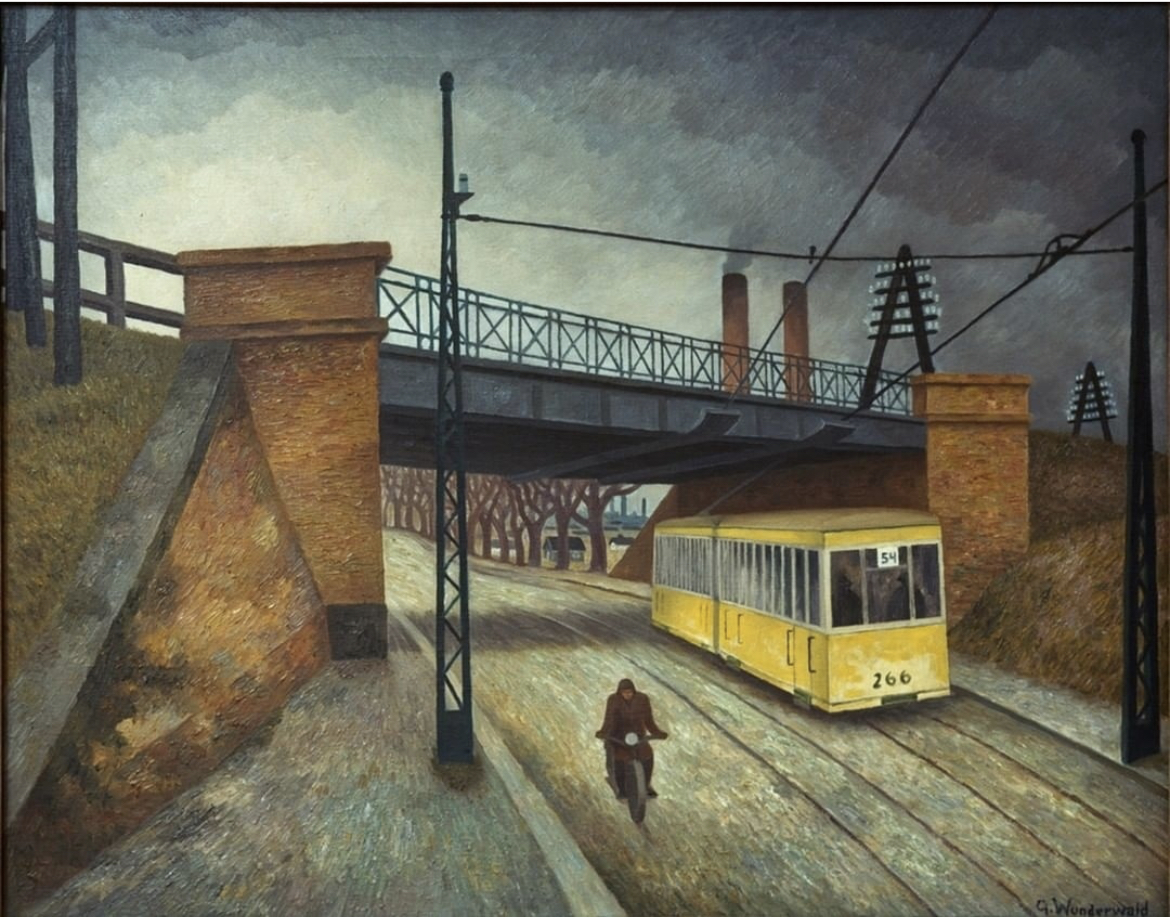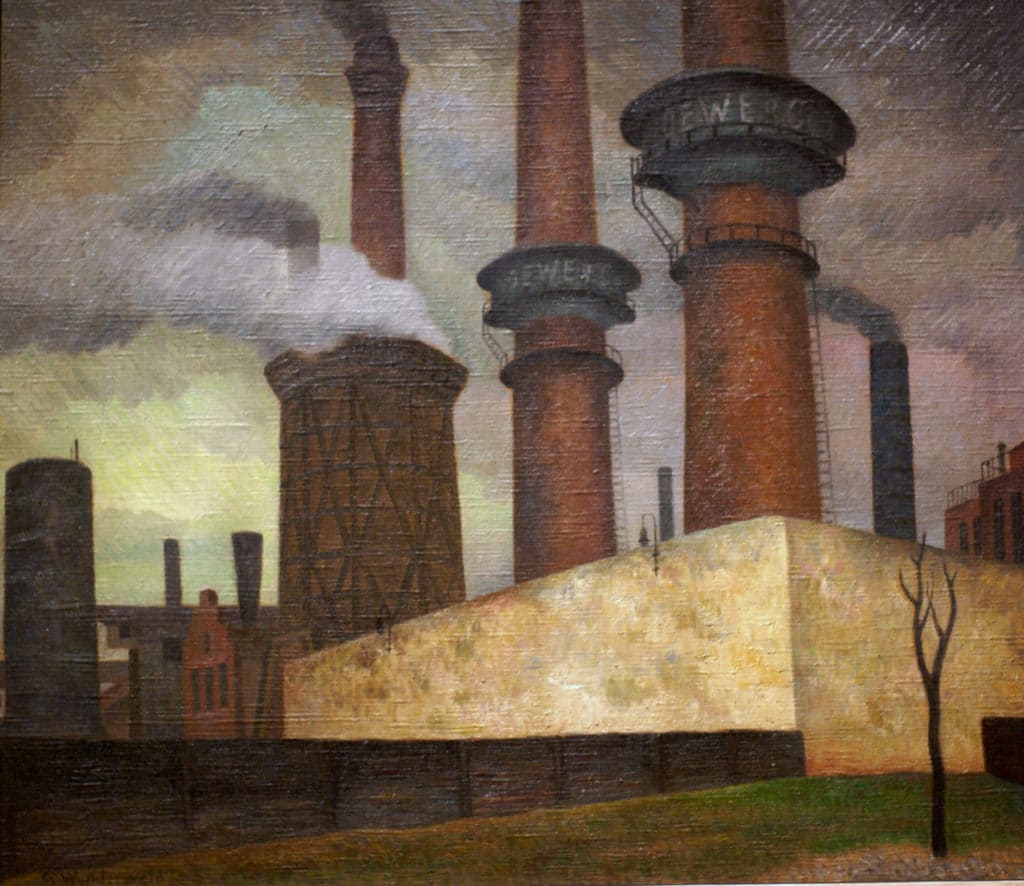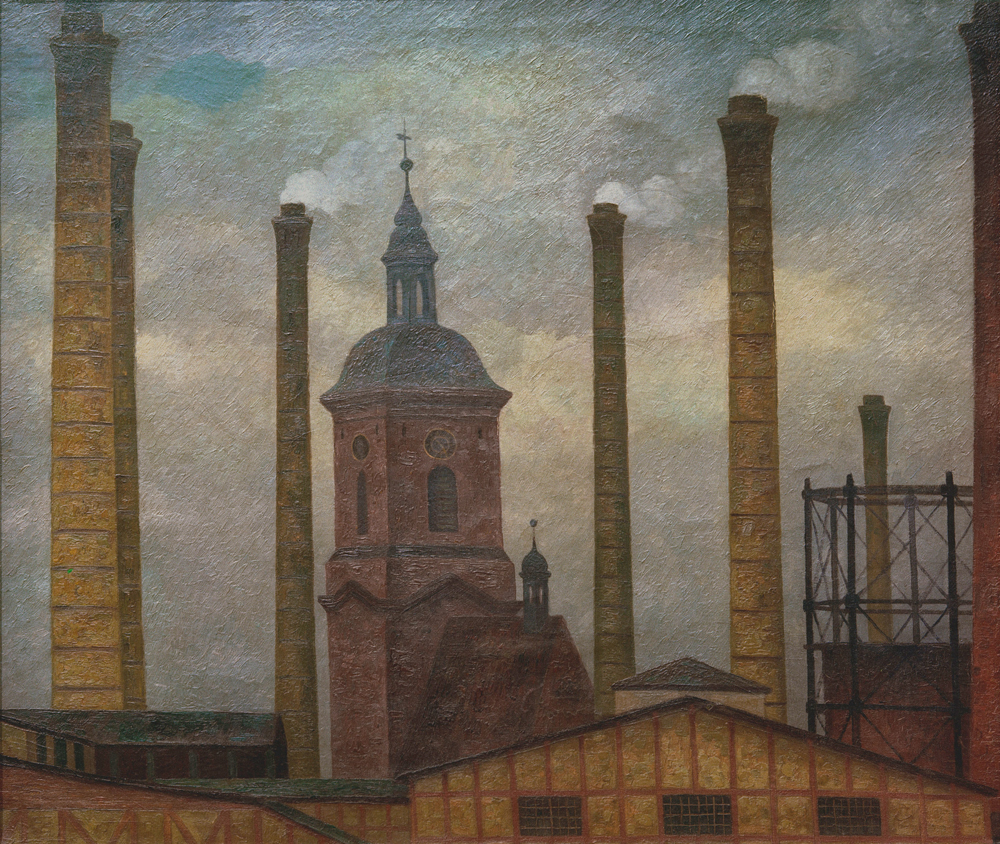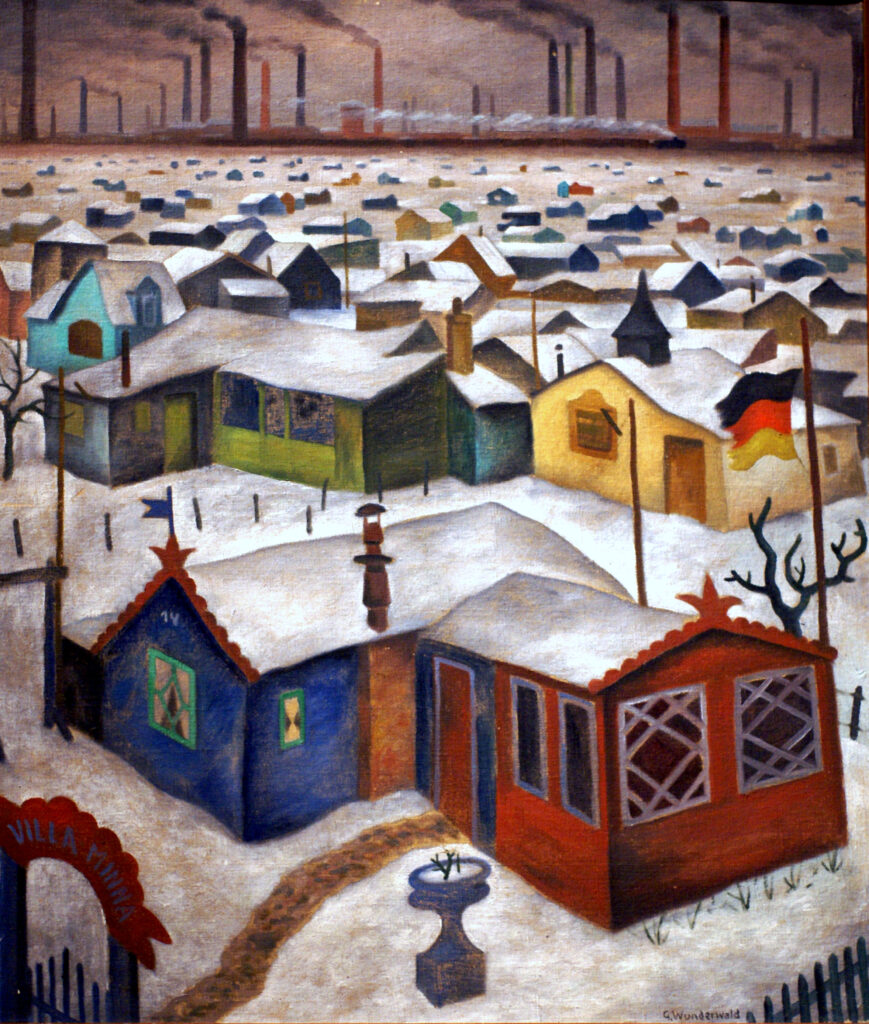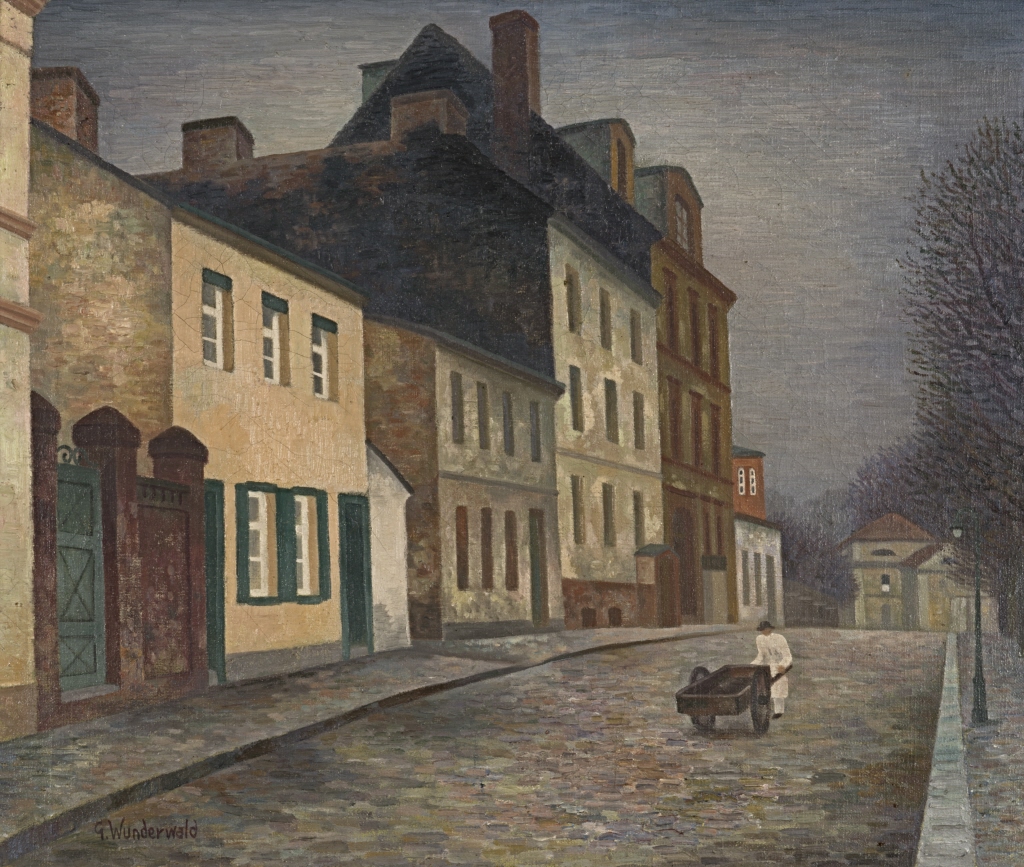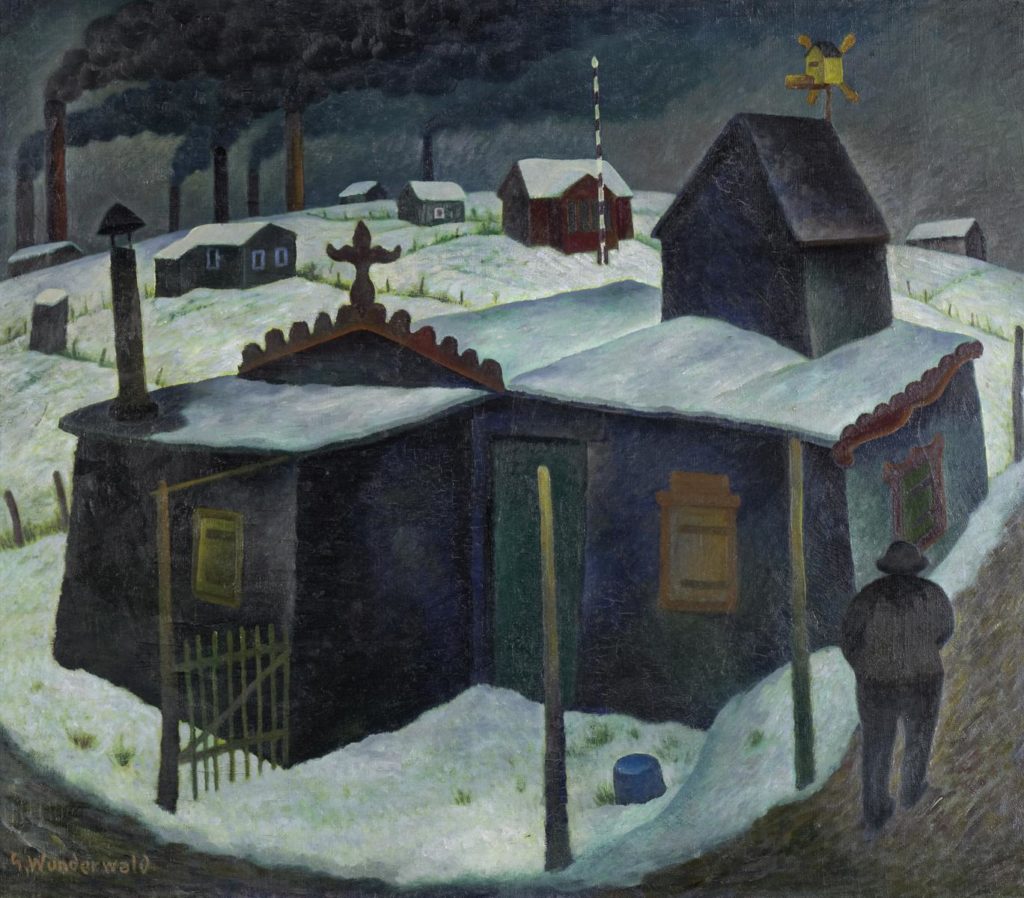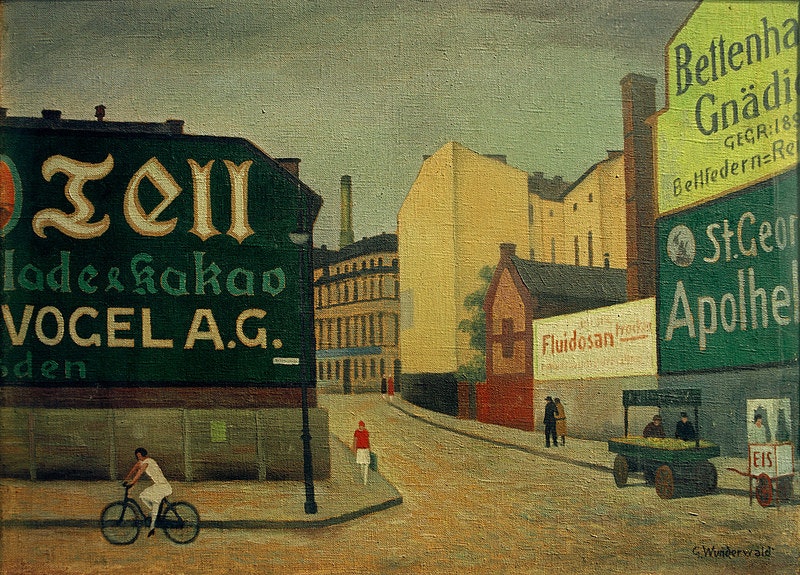 An excellent article on his works and their context — that always-intoxicating vortex called "Berlin".
https://publicdomainreview.org/essay/gustav-wunderwalds-paintings-of-weimar-berlin