For most of the thirty years of this practicing-life, I have believed — sometimes with awful certainty — what the first chart expresses: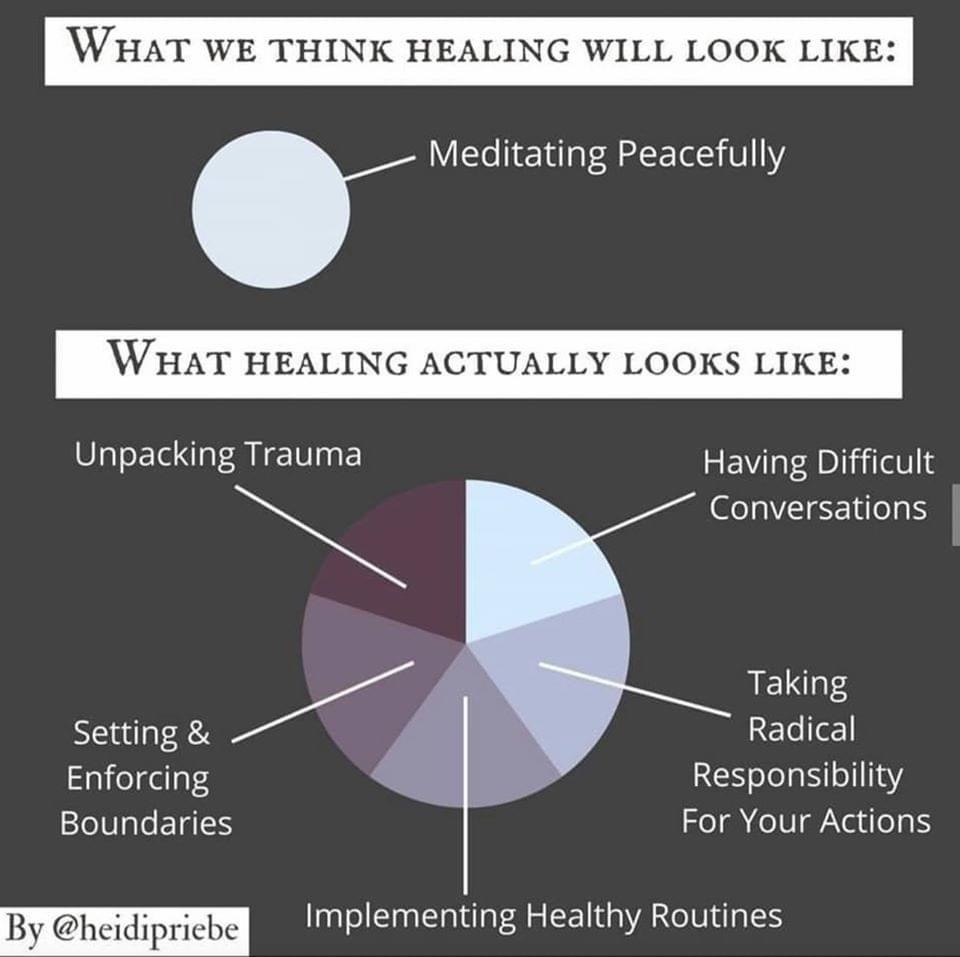 It is only in the last five to six years that I have come closer to the second view. It's not clear what would be meant by "setting boundaries," or if I would believe in that, but for some people — especially those who have experienced some intense aggression, violation, or abuse, or who might be overly "agreeable" to a detrimental degree — that might also be a very important area that needs vigilance.
It has been a long and often bitter path to this more nuanced, less absolutist view. But, oh! how many peoples' concerns were plowed through, with such passionate (and sometimes effective) conviction, for the decades I have promoted a meditation-only approach to healing and human flourishing. This might be the point lacking in the absolutism of the monastic-centered approach.