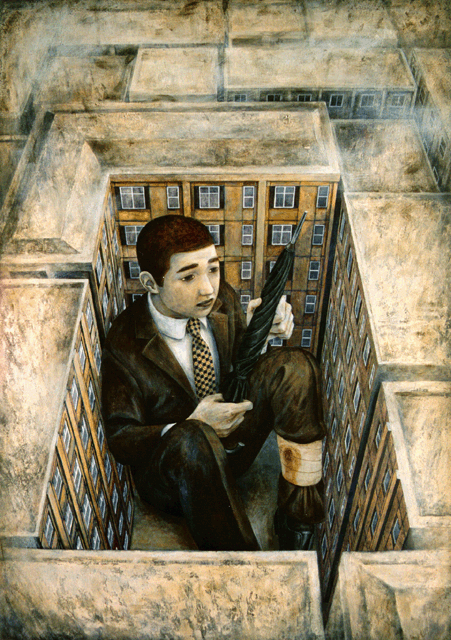 "Tetsuya Ishida was a Japanese artist who died prematurely in 2005 and who managed to capture in his works the atmosphere of one of Japan's darkest historical moments, the period of the 1990s when the Japanese country experienced a serious crisis, starting with the stock market and the real estate sector, expanded to the entire economy of the country. 
In his paintings, Tetsuya returns the despair, the anxiety, the loneliness, the fear of a society without prospects and without a future. Looking at his works it seems impossible to think that this was the situation in Japan less than twenty years ago, that the generation that lived through that period is the same generation that now holds the reins of the country."

Giulia Guido, "The immortal art of Tetsuya Ishida", Collateral (https://www.collater.al/en/tetsuya-ishida-painting-art/)

On May 23, 2005, he was instantly killed by a train at a level crossing in Machida, Tokyo. He was 31 years old.