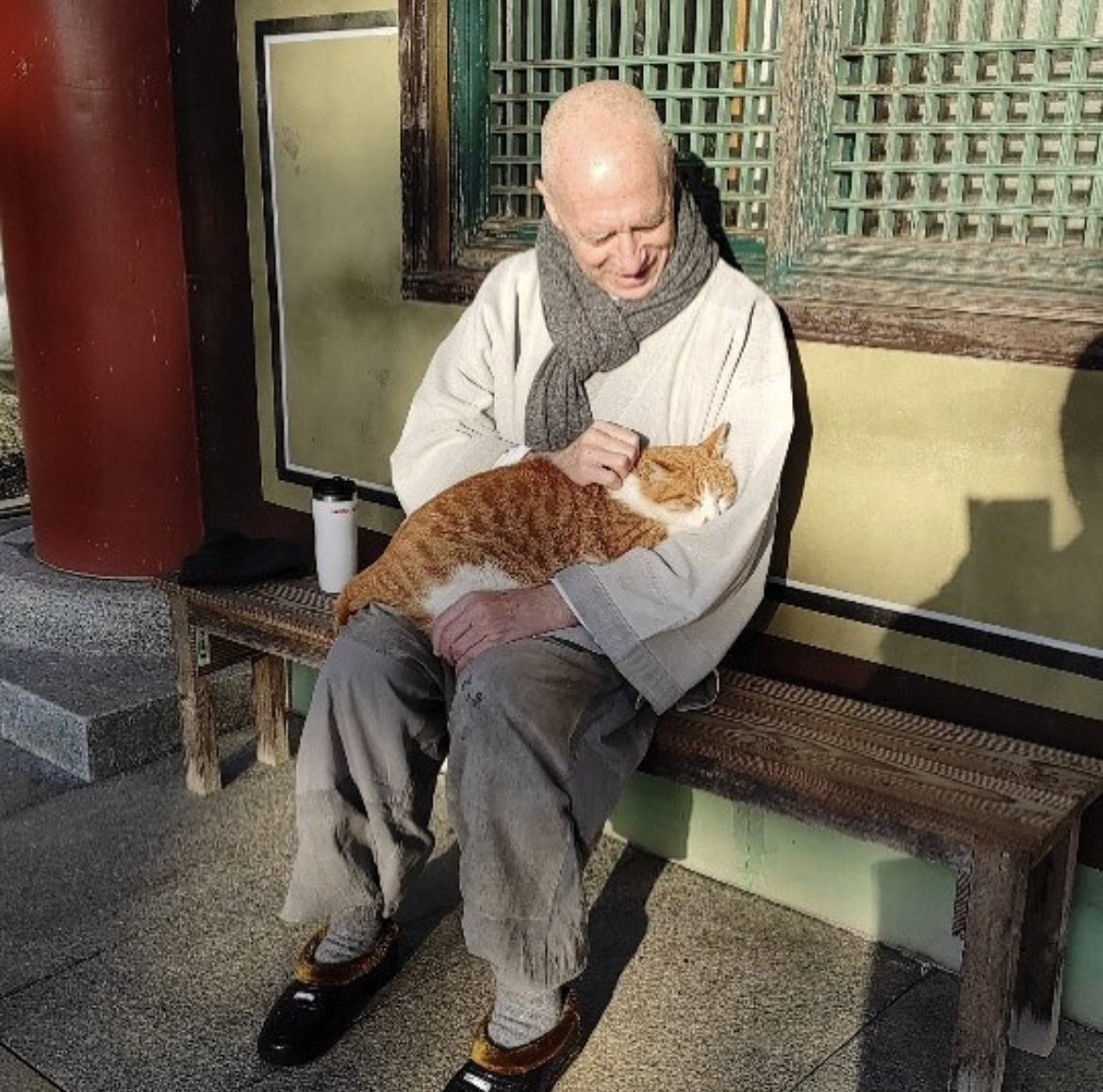 Mu Sang Sah Temple in Korea released today this photo of Dae Bong Sunim enjoying some winter sun this week with a friend.
Many of you new students in Zen express to me your regret at not ever having had a chance to meet or practice with our Teacher, Zen Master Seung Sahn. Well, when this pandemic-retreat is finished, and you finally get freedom of movement, you must put at the top of your list the trip to Mu Sang Sah to practice with this real master. He is definitely the next best thing to that wish — even "better," meaning relatable, approachable, on top of having the highest wisdom and compassion and warmth. There is no guarantee for how long he will continue to exert the kind of energy to transmit this dharma so fully to us in this life.
One of our Zen Center Regensburg family is practicing the three-month retreat with him, right now. She overcame coronavirus restrictions and employment risks in order to make this opportunity happen. And you can, somehow, too.
"In the Great Work of life and death, time will not wait for you," says a poem by Dae Soen Sa Nim. "When you die, what kind of body will you get? Isn't this a matter of the upmost importance? Hurry up! Hurry!"