Like so much that this artist en~ visions, pieces like this are not only great "art", but they have disarmingly simple insight that is profound, pointing to the nature of mind itself, in the clearest way. The ultimate meaning of the 84,000 sutras has its simplest expression in visions like these.
"I See That We're Stuck in Imagining We're Stuck" is just the latest by the eerily consistent visionary consciousness known to us as "Matt Semke":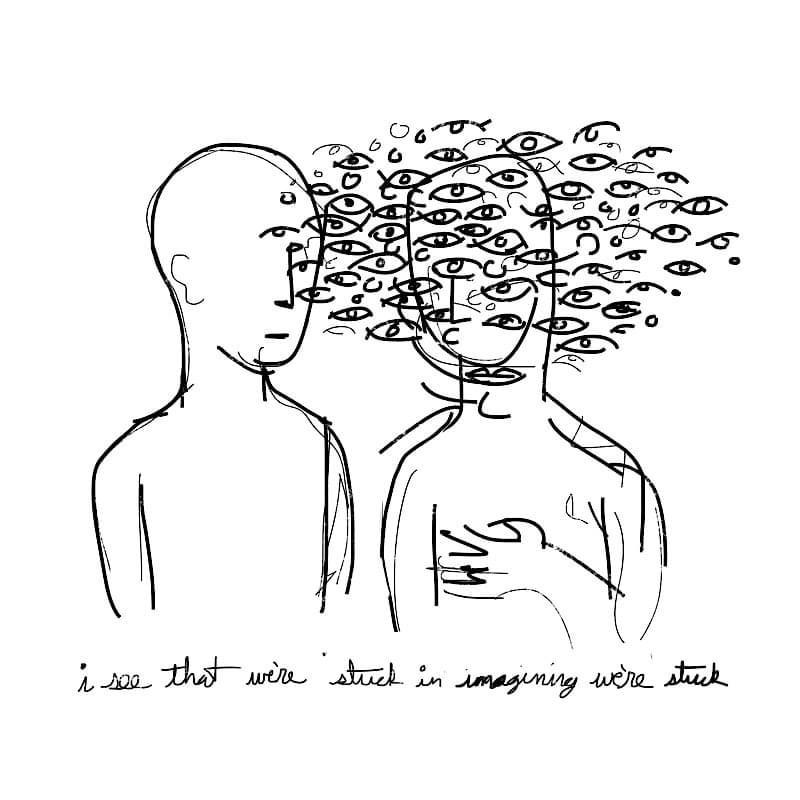 Enter more of his fantastic world – – for free! — at www.catswilleatyou.com. (No mask required!)
It is an actual honor to be one of his original supporters on Patreon. He has been producing a singular piece of art every single day, for the last 16 years or so, nonstop, without a break, never missing. Some of you might recognize his work from many of the teaching-videos we've been producing from Zen Center Regensburg – – I always feel so perfectly aligned with the consciousness he reveals in his visions.