Just got this SWELL handmade hat in the mail today from my super-duper mega-precious friend in Munich, the indescribable funny intense sarcastic and stunningly beautiful soul Dr. Leila Horvath, MD.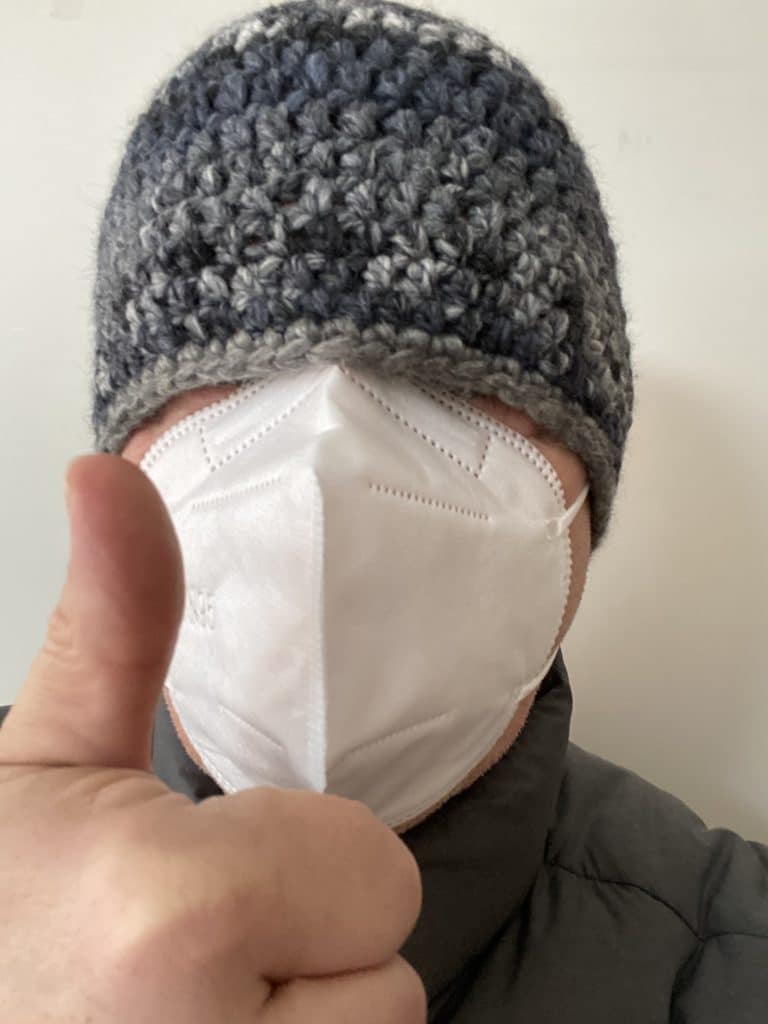 After years of work as a doctor, often dealing with emergency and trauma cases, Leila is now a higher-up in the Bayerisches Staatsministerium für Gesundheit und Pflege (the Bavarian Health Ministry). She is in charge of ensuring that health care workers (especially in long-term care facilities) are fully empowered against the Covid pandemic. She is in clinics all the time. She was in charge of setting up and running the successful contact-tracing program in Bavaria which was praised worldwide for being so instrumental in suppressing the virus spread in the Spring and Summer months, during that long, long ago "first wave". She has been working flat-out since mid-March, sometimes six-day weeks, often returning home late at night and working on weekends (that is a particular no-no for Bavarian mentality!). She sometimes does not see her two precious daughters much during the week, and now has her weekend sliced in half. Lucky for her, she has a great partner in her husband and soulmate.
How did she have time to knit this, and perfectly timed for my birthday? If you knew her, you would know that you had met a true and living Superwoman. And she would also laugh at you if you even thought that. She is a very, very precious member of our Zen Center Regensburg e.V. practicing family, and even follows the daily livestream on the few days per month when she can actually sleep in in the morning.
I know that I am in total prophylactic safety with this beautiful hat. And I actually really needed one, too.