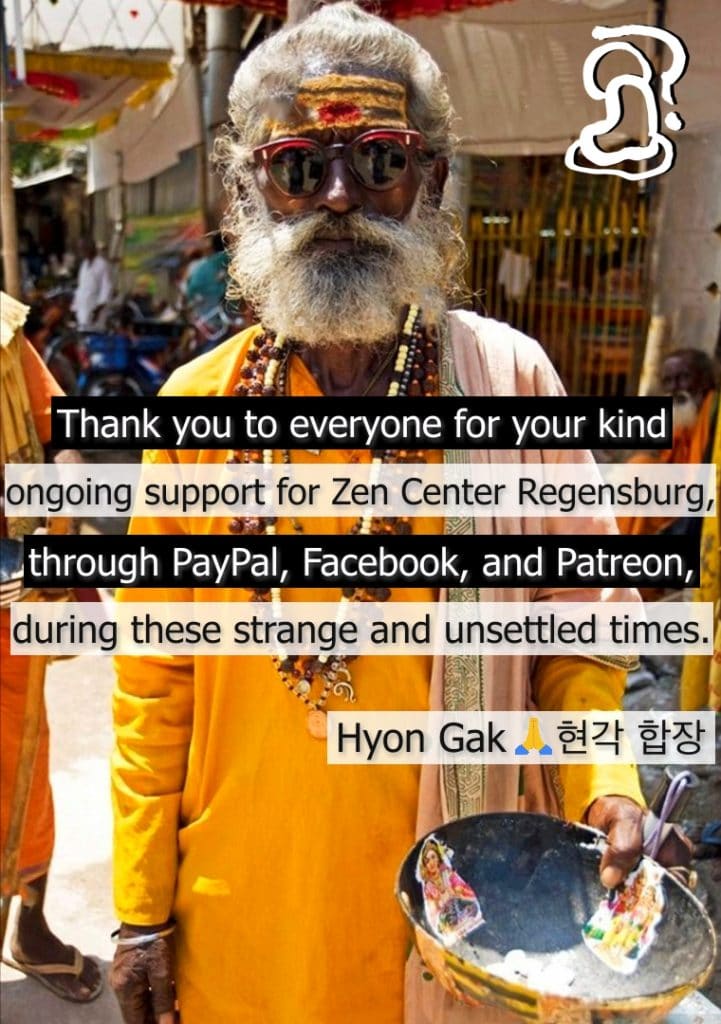 Thank you for the kind support of those who help us to spread these teachings.
We have few to no volunteers, and we do not have the resources to provide salaries to any people who would help. And every single penny which I receive from the Zen Center for the poverty-level salary I am mandated to receive, by law, as legal "head" of the organization, goes directly back into paying for the Zen Center's rent. 100% of it! My only "pay" is the joy and satisfaction of touching peoples' lives with the power of meditation. (AND the one meal per day which I eat in the Zen Center's kitchen.)
Please feel free to join the effort to spread these teachings by becoming an ongoing (or one-time) supporting member on the "donation" link in this blog.