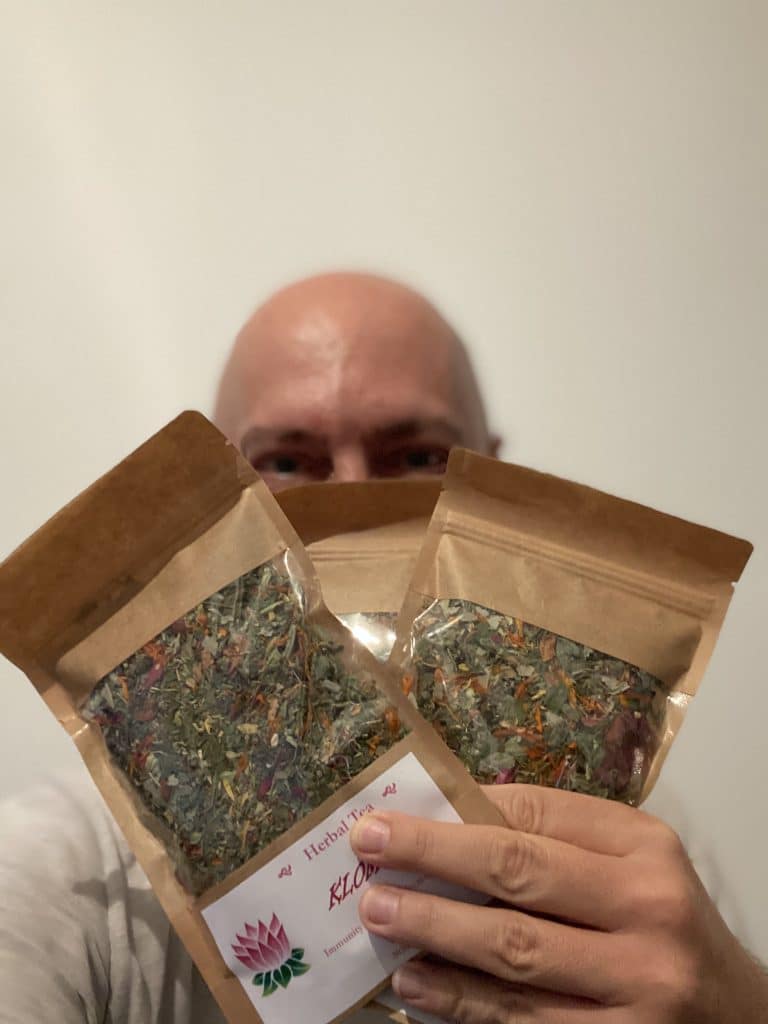 A good friend in Lithuania sent me this tea. It just arrived at the Zen Center today.
This tea is from flowers and herbs which were picked, sorted, and dried by Myong Hae Sunim in the days just before she got in that ill-fated car on August 1. They come from her mother's garden at Sunim's childhood home. It was her final project in the last weeks of her life — making a truly medicinal tea for her students to boost their immune systems to resist coronavirus. Sunim did not live long enough to see these herbs gathered and packaged. The project was completed by a sincere practitioner named Jordana Gonzalez, who helped Sunim's grieving mother bring her daughter's last service of love to fruition.
Containing peppermint, marigold, rose petals, black currant, thyme, sage, rock rose flower, linden flower, lemon balm, and raspberry leaves (among others), this is truly a pure cocktail of life prepared by a hand that no longer exists anywhere — the hand of a nun who devoted her entire short life to waking up and helping others to wake up. Now, I'm not much of a tea guy. But this is definitely something I am experiencing with a very special feeling.
Tomorrow is the 49-Day Memorial Ceremony for Sunim. There will be a very big Dharma gathering at Su Bong Zen Monastery in HK, her base-temple. At the same hour as this ceremony, our Zen Center residents and guests will enjoy together this blessed elixir with mindfulness, gratitude, even reverence — tomorrow and over the next few weeks. In the sipping of tea, we join with her generous soul and Great Vow.
Thank you, Myong Hae Sunim. (And Jordana.)