Yesterday was the burial in Vilnius, Lithuania of a truly venerable Dharma sister, Myong Hae Sunim JDPS ("Ji Do Poep Sa" — Guide to the Way). She was a prominent teacher in the Kwan Um School of Zen. We practiced for several years together in Korea, at Hwa Gye Sah, in the years when Dae Soen Sa Nim was still active there. She is someone who I witnessed from her very first days entering monastic life in our tough temple culture, and now she is gone from this world.
When she first arrived in Korea, some were not so sure the Sunim could survive: Her spirit and her drive were pure and clear, but she seemed often hobbled by sickness and an unexplainable fatigue. Yet she persevered. She practiced strongly and became such a quiet force of love and compassion, always genuinely helpful to everyone. And she was blooming into such an inspiring mentor for so many. She died last August 1 in a terrible accident on her way home from leading retreat, along with her student, the driver, a mother of two.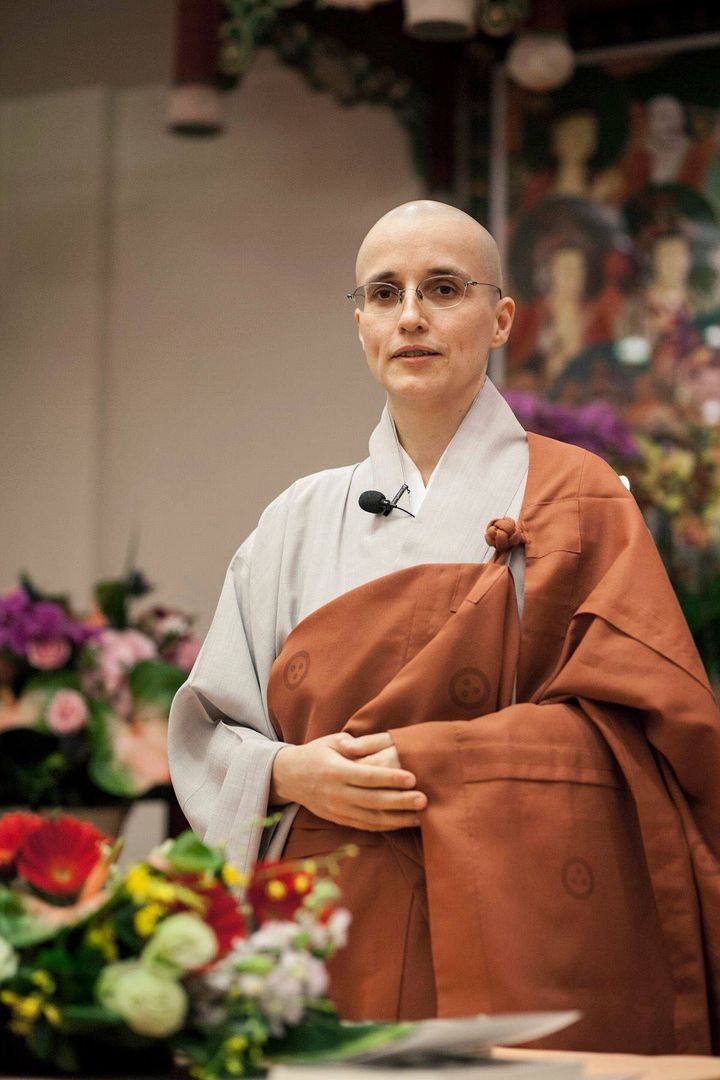 Myong Hae Sunim was a wonderful, pure, naturally kind and considerate person, a nun of such perseverance and clarity, who spent some 20 years living and training directly under her Teacher, Zen Master Dae Kwan (Hyang Um Sunim), in Hong Kong. She practiced during the many months of the recent civil strife there, and was just recently able to commit more and more time to the Dharma work in her beloved homeland.
Myong Hae Sunim was actually due back in HK several months ago. She was not supposed to still "be" in Lithuania. The Covid lockdown left her stranded just before her scheduled departure, when she "should" have already been back in Asia. Her Teacher has profound weight gathering on her shoulders. The many months of street protests has unleashed a flood of conflict and there is great fear among many many Hong Kongers — perhaps the vast majority. (Now, just today, the New York Times reports that the biggest internet tycoon in Hong Kong has just been arrested, for criticizing the government and supporting democratization. A hero to many youth, this could drive hotter winds of fury back into the movement for democritization. "Hong Kong Tycoon Jimmy Lai Arrested Under Security Law, Bearing Out 'Worst Fears". https://nyti.ms/33FoMhr) There are many many minds to be guided from understandable disappointment, frustration, and rage to the Dharma, in these days when HK's free society is now frantically caught in the clutching web of totalitarian mass surveillance, CCP-style.
And now Dae Kwan Sunim must shoulder this burden of teaching having lost the disciple who spent so many thousands of hours, right by her side. Myong Hae Sunim even learned Cantonese, overcame years of sickly weakness to become a traveller to other Zen centers to teach in other countries, and is just respected and beloved by the (mostly Chinese) Buddhists who look to this temple for a wisdom-and-help in their hot, chaotic, endlessly noisy city.
Now, with the funeral over, the best I can do is share some of Myong Hae Sunim's teachings, and share them here. If just a few more people, coming here for others things, can connect with the purity and the clarity and the gentle, unforced wisdom of this angel-nun, then it was worthwhile.
But first, for those who don't know her, it's good to share this tiny snippet of her biography, which is taken from a KUSZ page:
Myong Hae Sunim, JDPS, was originally planning on becoming a Catholic nun when a friend invited her to hear a visiting Chinese Zen Master, Su Bong Sunim, in June 1993. Lithuania had recently become independent from Communism and was opening up to the world. She had never seen a Chinese person before and initially went just to meet him. But she was so moved by his message she immediately signed up to sit a three-day retreat. Myong Hae Sunim quickly realized that the Buddhist path fit her better than the Catholic one, and she began sitting retreats in Poland before finally moving to Hwa Gye Sa Temple in South Korea in 1996 to begin her monastic training. The following year, after ordaining as a nun, she moved to Hong Kong to serve at the Su Bong Zen Monastery. Myong Hae Sunim is the first Buddhist nun in Lithuania's history, and she received inka (permission to teach) in 2016 from Zen Master Dae Kwan in Hong Kong to become a Ji Do Peop Sa. She was the guiding teacher of the Lithuanian sangha in the Kwan Um School of Zen.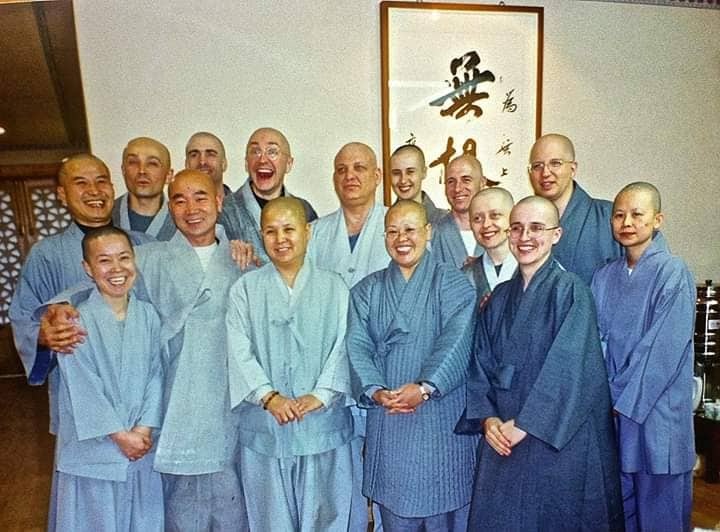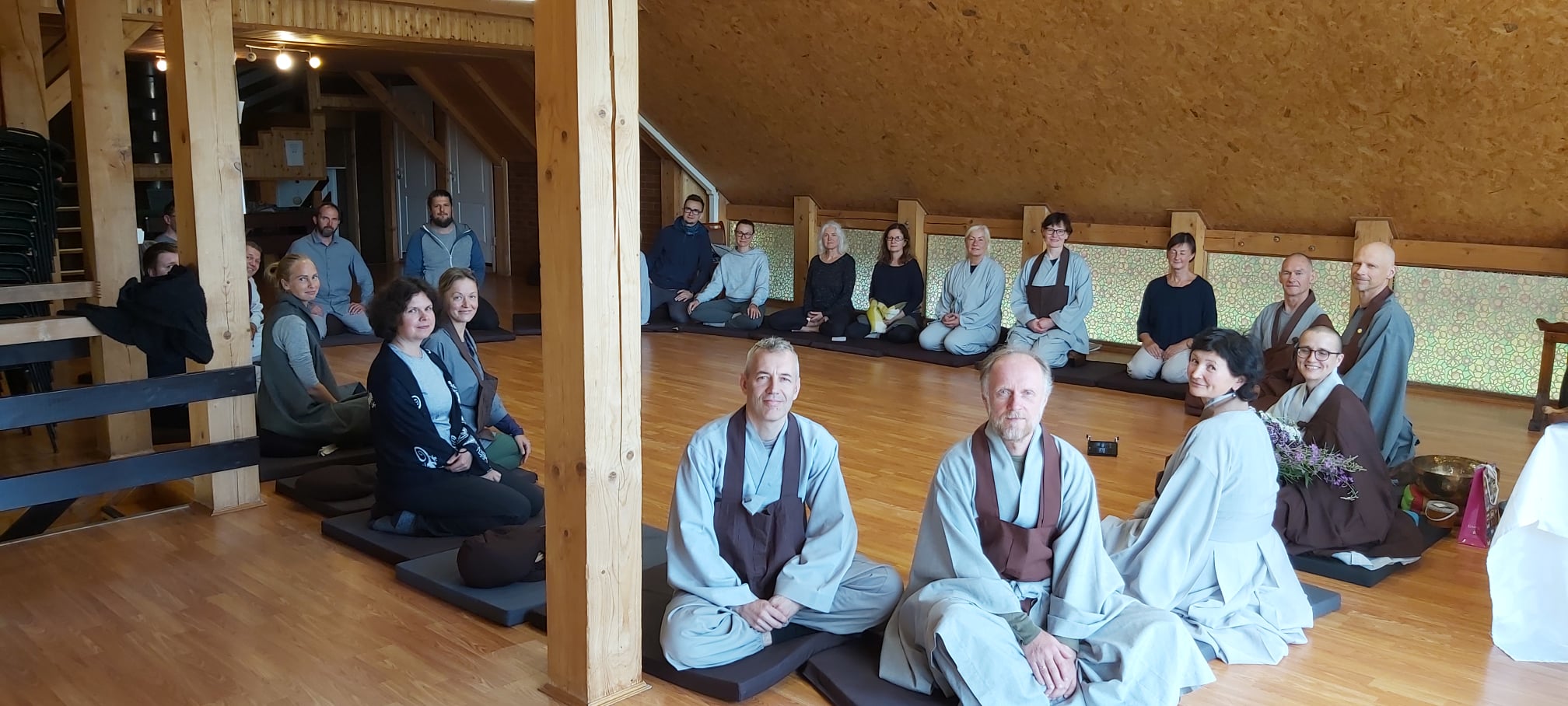 Myong Hae Sunim was the guiding teacher of the Lithuanian sangha in the Kwan Um School of Zen. What a deeply costly tragic loss for them. She was their first native-born teacher, the first Buddhist nun in Lithuania, with so much experience in Chinese and Korean temples in Asia. She was beginning to make such significant contributions to helping the Lithuanian sangha there to realize their dream to build an authentic temple-experience in their land.
Even the photos from her funeral express the vast-mindedness of Myong Hae Sunim in her passing: Her funeral would be presided over by a high-ranking Catholic priest, and a procession with a large cross and chanting. Her ashes would be interred below a large traditional Lithuanian dark-wood crucifix. Yet there would also be her sangha attending in their Dharma robes, and brown kasas signifying the Precepts she kept probably since before her own birth! Yet, following the Catholic situation seamlessly, and even having some chanting happen led by a Zen monk after everything is done, this ceremony itself expressed the big-minded way of Myong Hae Sunim. Interreligious harmony supported her parents and their wishes. A prominent KUSZ teacher, Alma Potter JDPS, flew up from Vienna to attend during a raging pandemic which has caused people to avoid any flying or mixing, during a week when there are reports in the media about spikes happening in Germany and Austria. This all truly inspired me.
So, I will share some Moments from this beautiful Buddhist-Catholic flowing (thanks to her mind) and end with some video-teachings that have been captured from her short life.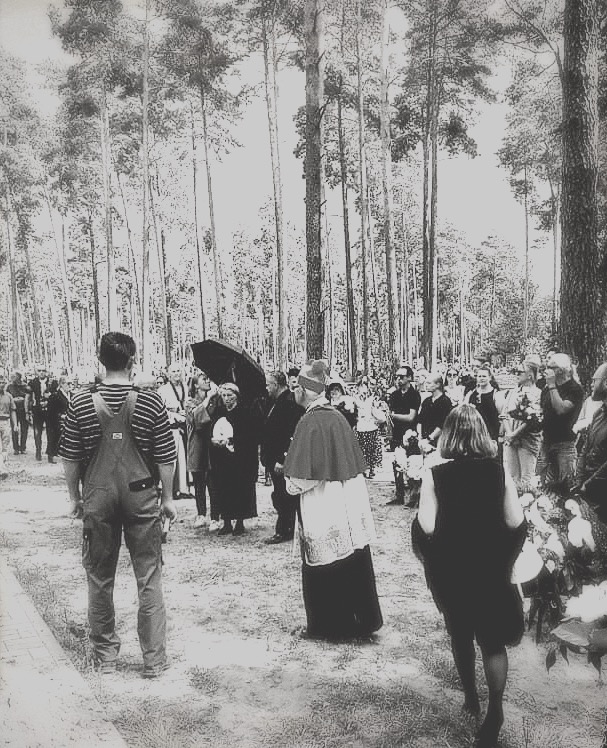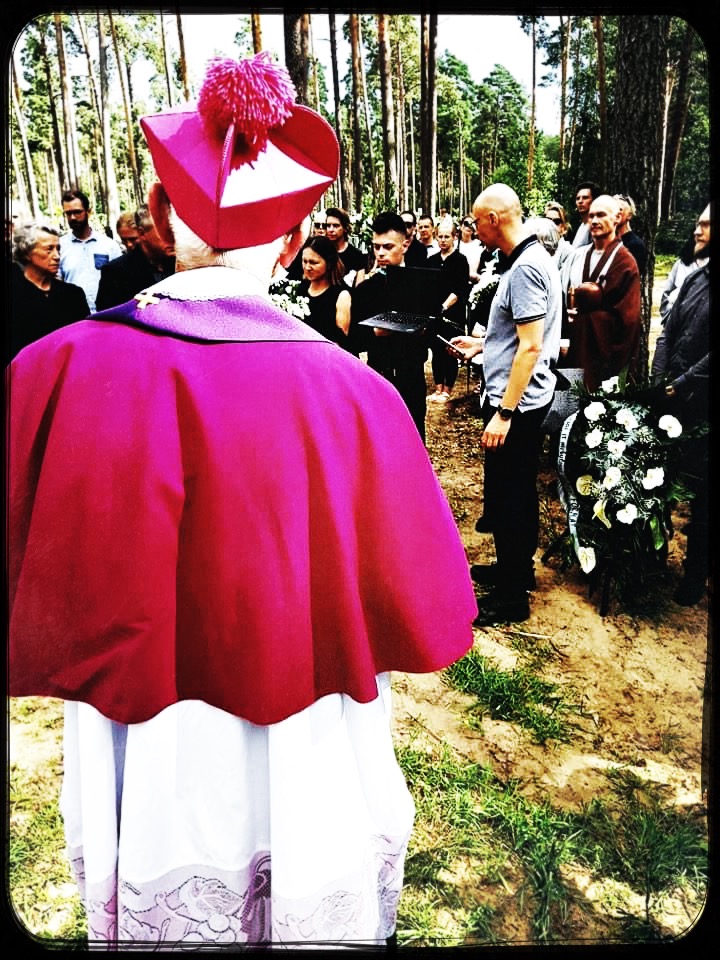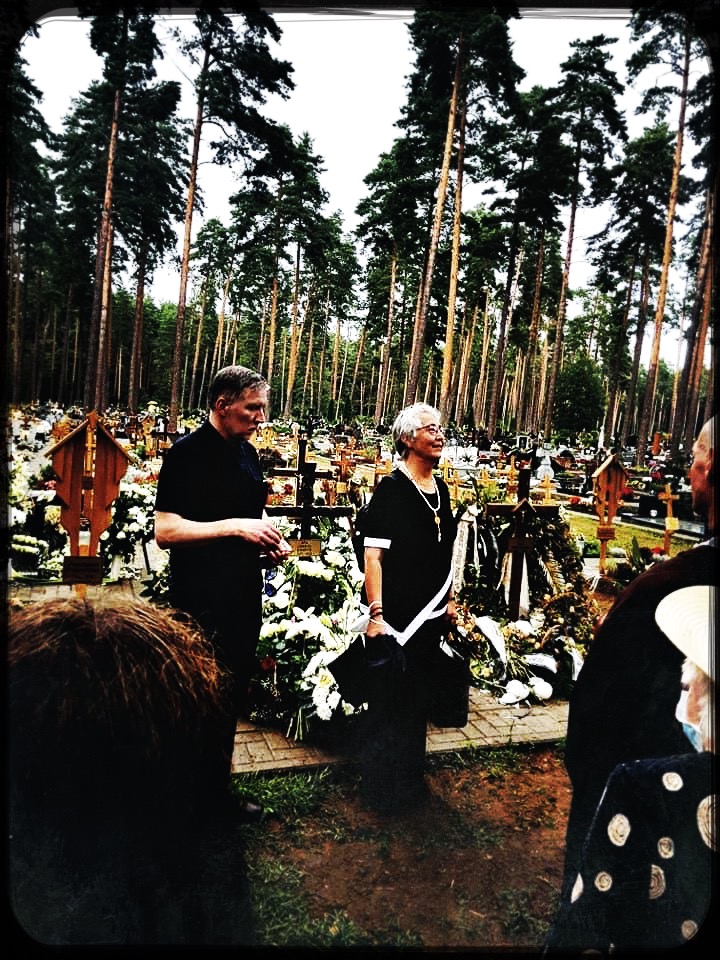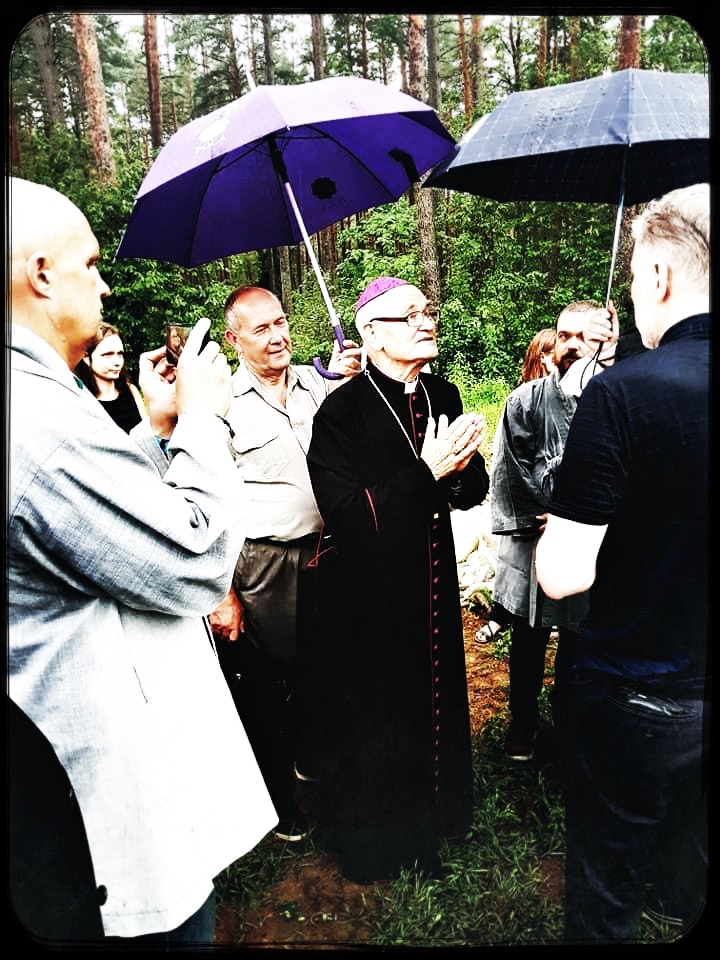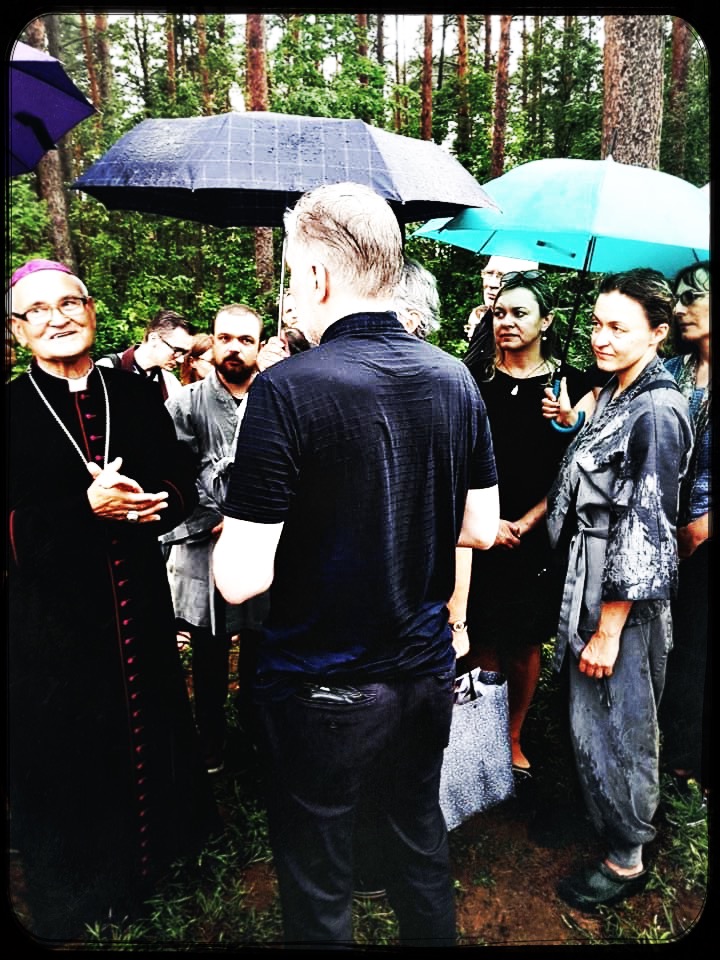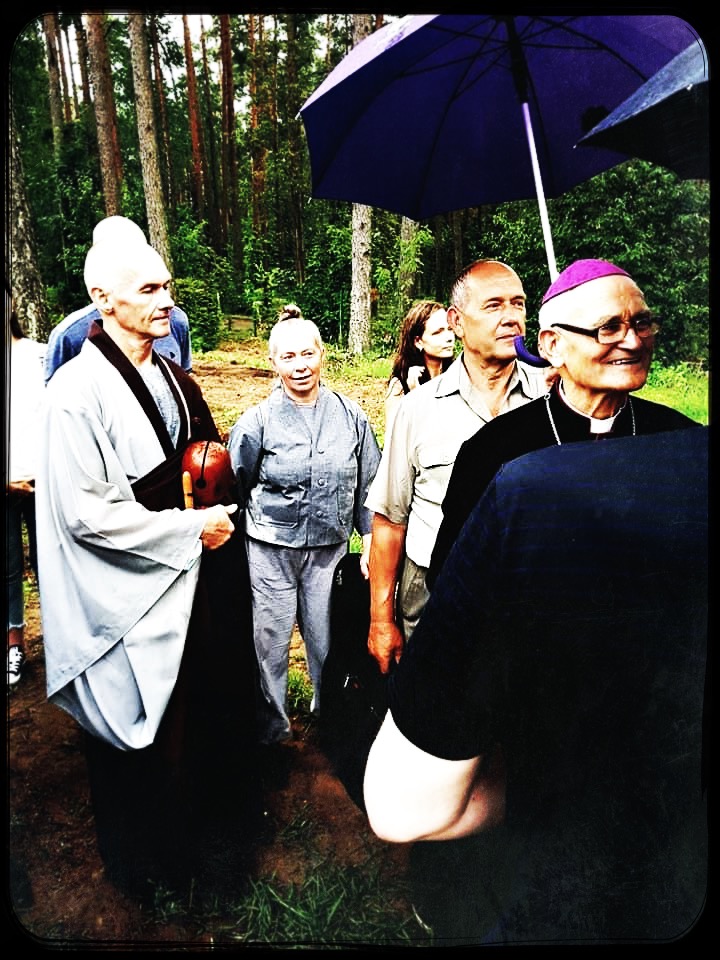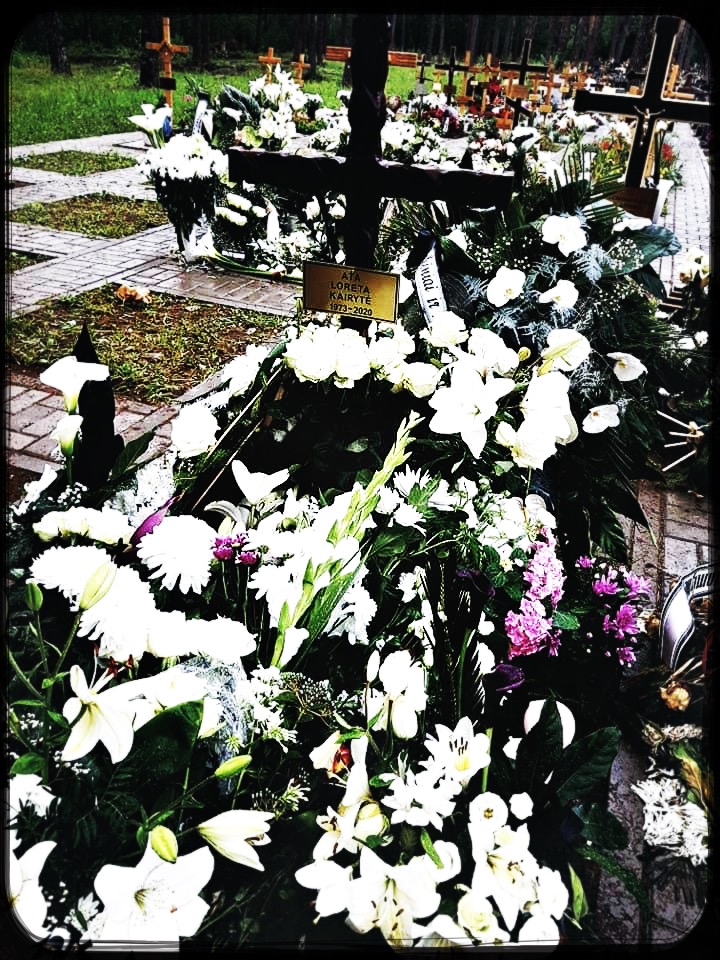 Some teachings from Sunim. She did not publish any books, or do things to promote any sort of teaching-voice or profile or "position." She was just simply and clearly "her." A true bodhisattva, natural and kind and funny, as well.
A brief encounter with the young LA filmmaker David Andrew:
This is an outtake of a conversation several years ago:
And this, below, is the most recent — and perhaps the last — talk recorded with Sunim speaking English. It is a ZOOM call with Zen students in Kansas, which was held 40 days before she died. She replies to questions on life and death, practice, and she tells how she came to practice in the first place. This video is priceless for those who do not speak Lithuanian to understand her great soul and natural good grace and joy:
This is how I will always remember her: this soft humanity, unshakeable natural clarity and truth, utter sincerity and compassion for others.
Colon:
Here is a translation from the most recent newspaper article on her passing. It has teachings for all of us. I seriously debated strongly against posting this. And I decided to leave out these facts from a post that celebrates a soul and a Dharma of such rarity. But then after listening to her teachings on this ZOOM call with practitioners during lockdown, where she muses on death, it seemed there is some powerful irony in these facts which give new light to her words flowing from Dharma. And so they are added in, to give her teaching-words their context and sense:
On Tuesday, we wrote about a country-wide accident in the Plungė district, near the village of Bereniai, during which, as it turned out, two Vilnius residents, Zen Buddhist teacher Myong Hae Sunim (Loreta Kairytė) and her companion Rasa, were killed. Police were then just figuring out who was sitting at the wheel of the Mercedes Benz S320, which had provoked the fatal accident. Soon the work of the officials bore fruit. It was determined that the culprit of the accident was a 20-year-old Plungiškės native, who blew 1.78ml into the Breathalyzer at the scene of the accident.
As we have already written, the disaster happened late on Saturday evening [August 1], when, on the Mažeikiai – Plungė – Tauragė road, near the Bereniai village, in front of the Mercedes A S2020, the Toyota Auris, being pressured, decided to bend to the right. This difficult-to-understand maneuver failed, with the Mercedes bouncing into its right rear-fender and pushing it into the opposite lane of a Scania truck driven by a 1970-born man.
Suddenly the unavoidable turn proved fatal. Both women in the car were killed on the spot. The truck driver escaped with bruising to his legs.
The ill-fated Toyota Auris was driven by a woman born in the 1970s, Rasa U. The second victim was difficult to identify. From the extremely short hair and clothes similar to men, it was speculated that it was the husband of the driver.
But in the end it turned out that this deceased was the first Lithuanian to acquire the right to teach Zen Buddhism, Myong Hae Sunim (Loreta Kairytė, born in 1973). Kwan Um Zen School in Lithuania was one of the first to announce this on Facebook, leaving a post on Facebook: "We know that everything is temporary, but sometimes this truth reaches us in the most painful way … Rasa. Let's help them along the way by chanting Namu Amita Bul. "
It is reported that Myong Hae Sunim has lived in Hong Kong, at a center of Zen Buddhism, for several years. She had come to Lithuania for half a year, where she conducted trainings. She was planning to return to Hong Kong again soon, but the disaster ended her life.
Five people were driving in the Mercedes that caused the accident. After the accident, two of them remained at the scene, the other three fled as a frightened beast. The other two were drunk. The driver, born in 1993, was found to have a 2.76 blood alcohol content, and his three-year-younger companion had 1.78 per mille in the breathalyzer. According to preliminary data, both men are residents of Plungė district.
The next day, Sunday, the ones who had fled also presented themselves to the Plungė District Police Commissariat. They explained someone else was driving the Mercedes, but were in no real hurry to reveal exactly who was at the wheel of the car.
In order to gather the most accurate information possible, the group that was driving together night was divided into separate rooms, and they were interrogated by different officials. The investigation into the accident is being carried out by the Road Police Service of the Klaipėda County Chief Police Commissariat.
After lengthy interrogations and intensive work by officials, the circumstances of the horrific accident began to become clear. The suspect has now been identified. He is a 30-year-old Plungiškis who blew 1.78ml into the police alcohol meter at the scene. Additionally, he has no driver's license.
The suspect refused the charges. He was remanded in custody on a written oath not to leave and to register with the police twice a week. According to the ongoing pre-trial investigation, the perpetrator of the accident faces up to ten years in prison.
Finding out who was driving the Mercedes was not easy for officials. At first, the group was unanimous in silence. And what they eventually did tell officials was all different.
The culprit was brought to light after experts took DNA samples from the Mercedes driver's seat and steering wheel. This betrayed the culprit. The data available to the officials were also confirmed by the confession of the said thirty year-old.
It was also found out that the accident car was bought on that same fateful evening. The guy bought the car in Palanga. The group of friends decided to "dirty up" such a fine purchase. And after that, thoroughly drunk, they flew home to Plungė. But in their way there were these women from Vilnius.
After being impacted from behind, the car in front of them was shoved under a large truck coming strong in the opposite lane. As a result, the car was completely destroyed. The women traveling in it were only pulled with metal clamps by firefighters using hydraulic equipment.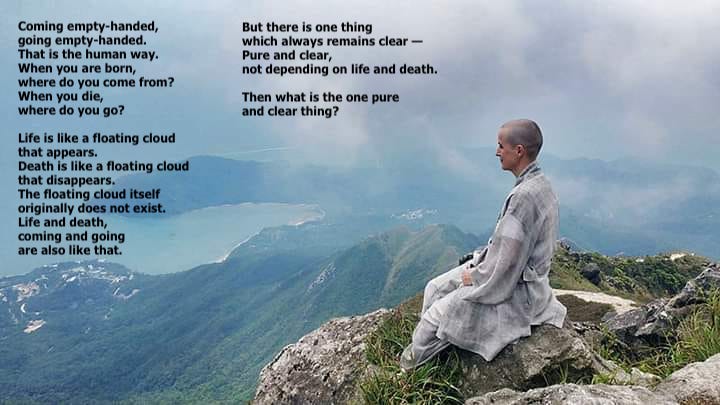 So, this is how it ends, for all of us: In an instant, at the short end of a sudden chain of ignorance and distraction, probably fueled by the tiring juice of testosterone and its endlessly thrill-seeking sequelae. Years and years and years of unshakeable practice, adapting to strange new cultures and traditions, are snuffed out in the instant of one man's misplaced neurochemical confusion.
People sometimes feel that the Buddha is being too deterministic when he claimed, "This life is dukkha ["unsatisfactory", sometimes translated as "suffering"]." No, he was not being too strong. We have only gotten good at papering over the wincing pain of existing — or desperately grasping the too-short fragments of joy and satisfaction that we might be fortunate enough to discover — so that the Buddha's words seem like such unnecessary kill-joy. But I think of Myong Hae Sunim's parents, alone in Vilnius, their precious only-child having been robbed from them by some deluded youths out for a joyride…
Though I felt deep existential pangs from as early as I can remember, they were made profoundly deeper by the experience of losing a cousin, one summer one, in a car crash in Wellesley. That crash was also caused by someone drunk on alcohol and some bent emotion of the moment. Kneeling in front of Paul's coffin several days later, gazing directly on the face I had known so well — his beautiful facial moles which gave evidence of his connection through his father to my own mother! — I realized that this life was not going to be designed for any sort of abiding happiness. His death turned me irrevocably toward looking inside; Myong Hae Sunim's passing reminds me to further my efforts to trust what is seen there.