Ahhhhh, these moments loving the great Hwi Kwang Sunim, the esteemed Abbot of Bul Kwang Zen Temple, a prominent Korean temple located just a few cracks up the Hudson River from New York City. He is one of the monks in Korean Buddhism who I respect and love the most. I have known him for well over 20 years, and he is always a real inspiration for maintaining faith in the Buddha-way. Some know him as the ordination teacher (unsa Sunim) of the famous author and motivational speaker, Hae Min Sunim; I just think of him as a very precious elder brother with a huge, huge heart of gold, a rare wit, and a rock-solid commitment to practice, to developing the Dharma in peoples' minds. He is also much more intellectually curious than your average Korean monk, knowing not just about Korean and Asian culture, but also familiarizing himself deeply with the teachings of all the world religions, with history, current events, and American culture and history to a degree which actually surprises me a lot of the time. He recently published a book on the teachings of the monotheistic religions, as viewed from the standpoint of the Buddha-dharma.
Sunim is regarded as one of the top Chogye Order monks in the West, officially appointed by the Order to lead its Overseas Affairs Department. He built his thriving temple at the border of my native NJ — right on the NY/NJ border — in a historic register-listed house built during the time that George Washington camped nearby during the American Revolution. Every morning, after practice, he would drive us monks five minutes over the border to a typical Jersey diner for breakfast. When I once tried to sneakily pay the bill, he seethed playfully at me, "Maybe you are near your hometown, so you think we are your guests here. But when you visit my temple near your hometown, you are my guest! You are poor monk, and you are my guest — don't try that again! Ha ha ha ha!!" The point got across. And he drives all of the monks (and nuns) to breakfast most days of the week so that the older women would not have to come to the temple and cook for the monks in the morning, who they so worried about. They would not permit the monks and nuns to cook for themselves all the time. Even if we stayed in the temple in the morning to cook for ourselves, they would feel ashamed, and they would get up early every day and leave their families to prepare food-offerings for us. And he knew that very well. He didn't want them to feel obligated, or take time away from their families. He is such a bodhisattva.
Most people greet Hwi Kwang Sunim with three full bows: he is perhaps the highest-ranking Korean monk in the West. Between us, it's full-on Jersey-style, like brothers (even though I do show him formal respect in other ways). This is an expression of affection which draws gasps from the younger Korean monks when they see me greeting him so. "How can someone just grab the Abbot like that! He is very very senior monk! Is Hyon Gak Sunim crazy or just rude?" Maybe both. Definitely so.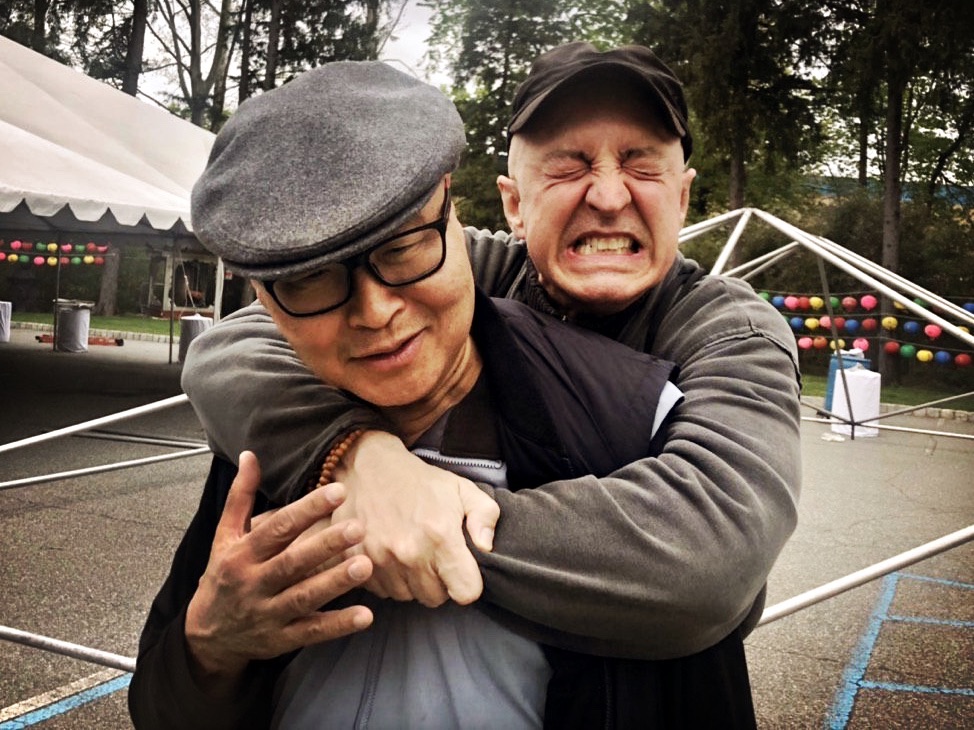 Sunim reminds so many of us Western monks of our Teacher, Dae Soen Sa Nim: nearly everyone, after spending even just a few minutes with him, find ourselves seeing the resemblance. Appearance, attitude, massive impish belly-laugh, and even eating habits. This monk is boss. Every couple of years, he will dedicate himself to extended periods of prayer, or kido, for up to 1,000 days. That means, he does not leave the temple for three years, keeping a very strict schedule chanting several periods per day. Most times he is not doing this, he will stay in the temple for 100 days straight, driving the entire community with an intensive chanting retreat. And he has done this several times. That's where he connects to "don't know." He does not do much sitting meditation: his samadhi is through consistent application in chanting. His voice is forceful, yet also soft and even sometimes plaintive (and can also reach some screech-like peaks during particularly ardent chanting sessions I have heard). A real Buddha, but of the elvish kind: very wide understanding, and also very playful, even mischievous, yet always naturally correct-correct-correct in the way Dae Soen Sa Nim would have appreciated.
He is really someone whose life and practice have seriously impacted my own: He first invited me to give talks on The Compass of Zen at his temple in 1999, and again in 2000: each time, his temple flew me over, and that enabled me to visit my aging parents during the long periods of practice in Korea. I was always grateful for that. When I left Korea, in 2009, and relocated to Europe, Sunim made sure there was some assistance for getting things started in Germany. He has always taken a great interest in my work, and is continually finding ways to help, large and small. Without him, I doubt very much that I could have endured so long, with no support from the locals, struggling to establish this community virtually out of nothing. I will always owe him a debt of fraternal gratitude.
해외 조계종 최고의 수장 중 한 분으로 공식 임명되어 조계종 해외 교구본사장 이심을 이끌었다. 정말 사랑하는 분이쇼…
일반 사람들의 아는 바러서 "혜민스님의 아버지"라고 생각 할 수도 있죠… 뇨욕 불광선원 주지이신 휘광스님. 내형님이세요..
대부분의 사람들은 이러한 한국스님한테 삼배를 올리며 인사한다. 우리 사이는, 최대의 뉴저지 스타일로 뒤에서 부터 사랑!
그는 숭산 대선사님의 많은 서양 스님들을 생각나게 합니다. 대보살이시며 덕분에 내가 이 동안 종단이나화계사 지원 전혀 없이 포교 많이 했다.
Very very 사랑합니다, 휘광스님.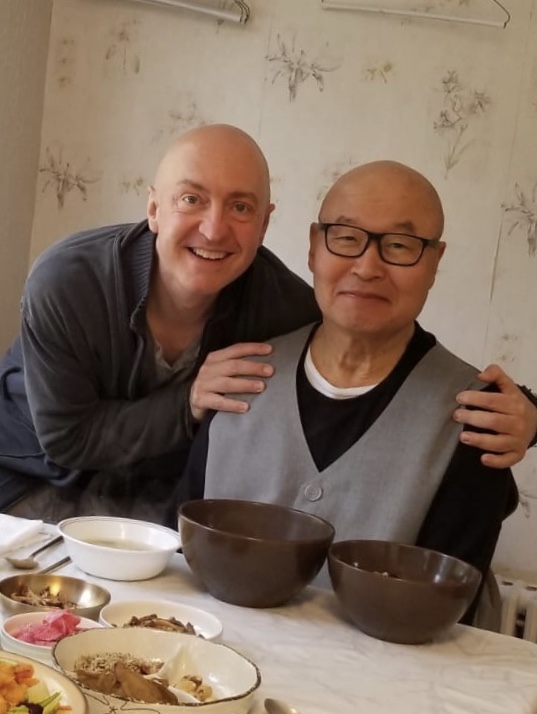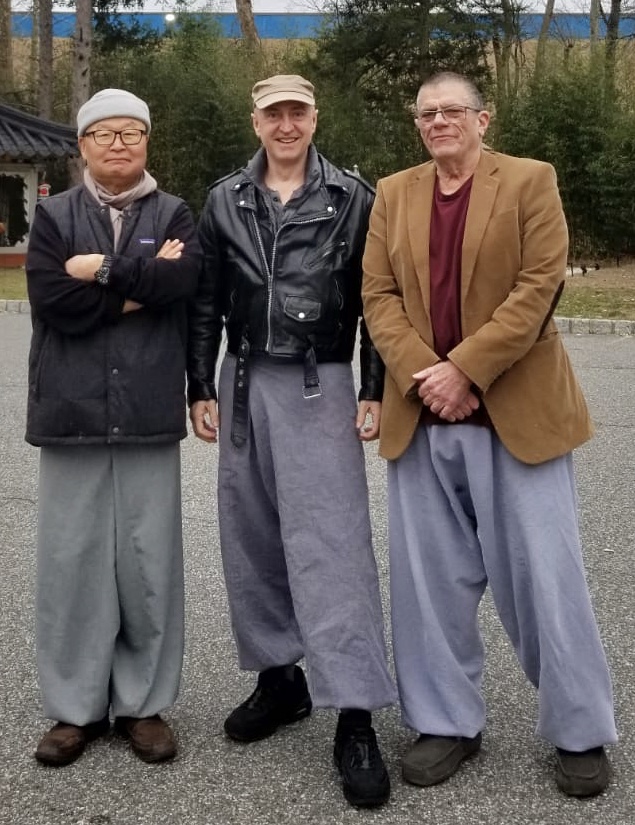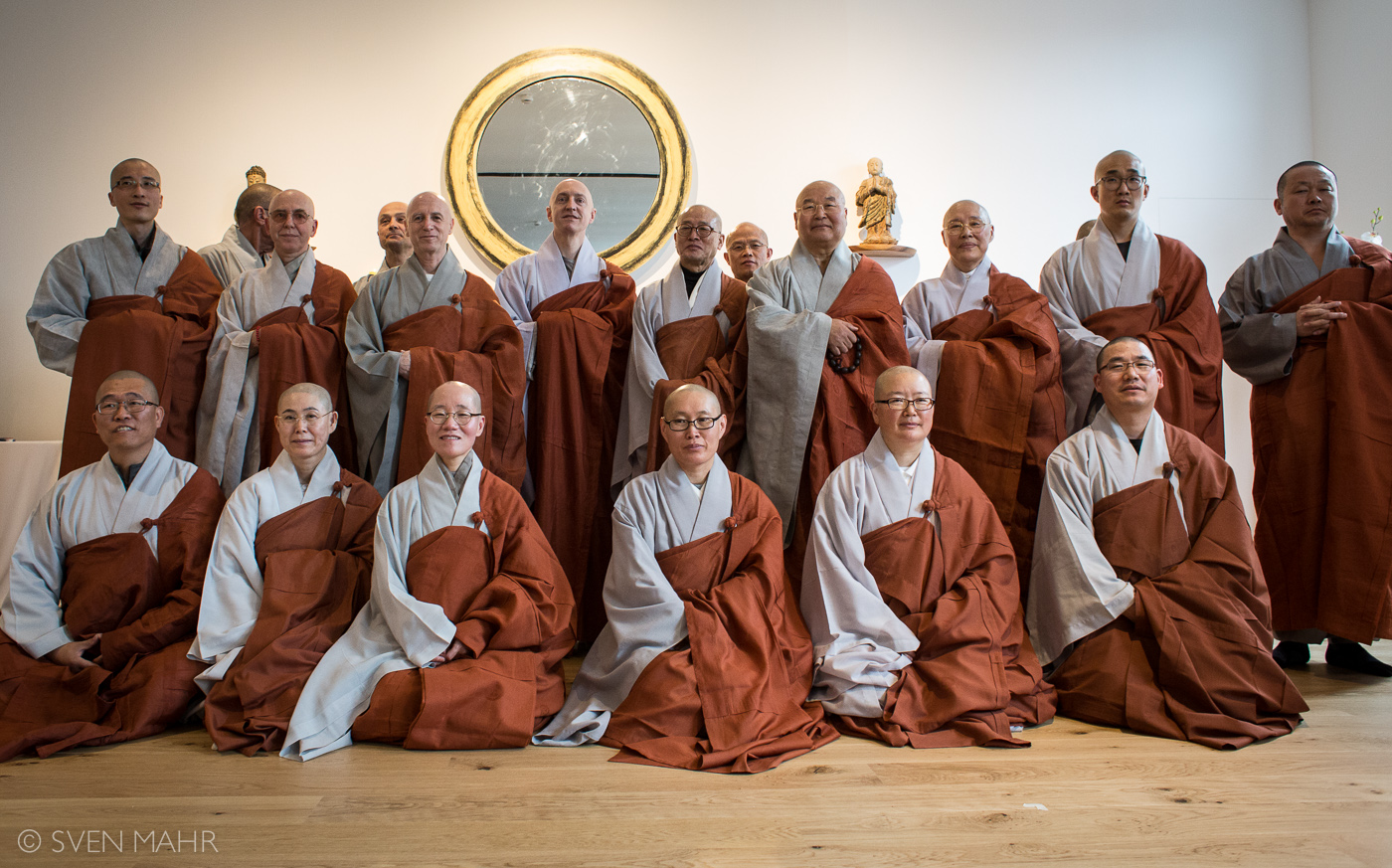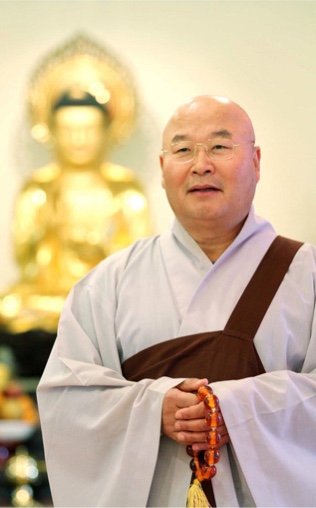 This is Dae Soen Sa Nim. The resemblance between Hwi Kwang Sunim and him is already striking. But it is not just a physical similarity: their energy and boundless bodhisattva-heart, their absolute dedication to Dharma, and their vast open minds are also so wonderfully matched. Sometimes when I am with Hwi Kwang Sunim, I do a double-take because I notice feeling as if I am in Dae Soen Sa Nim's general energy-field, for want of a better term.