Four orchestras, "all of which Mahler himself conducted," these musical heirs, will be performing him soon together in Europe. The best conductors and interpreters. But it would be such an unseemly extravagance to attend. Even thoughts of it are mind-porno. And so I am dropping the old wish to attend this Mahler 2020 in Amsterdam. (It was even installed on iCalendar from over one year ago.) I would so love to go. What do AA inductees swear to repeat when they begin: "God, grant me the serenity to accept the things I cannot change"?
This is from the website of The Royal Concertgebouw, the public messaging which has drawn this international gathering for devotees of that ascot, saint and prophetic genius of modernity: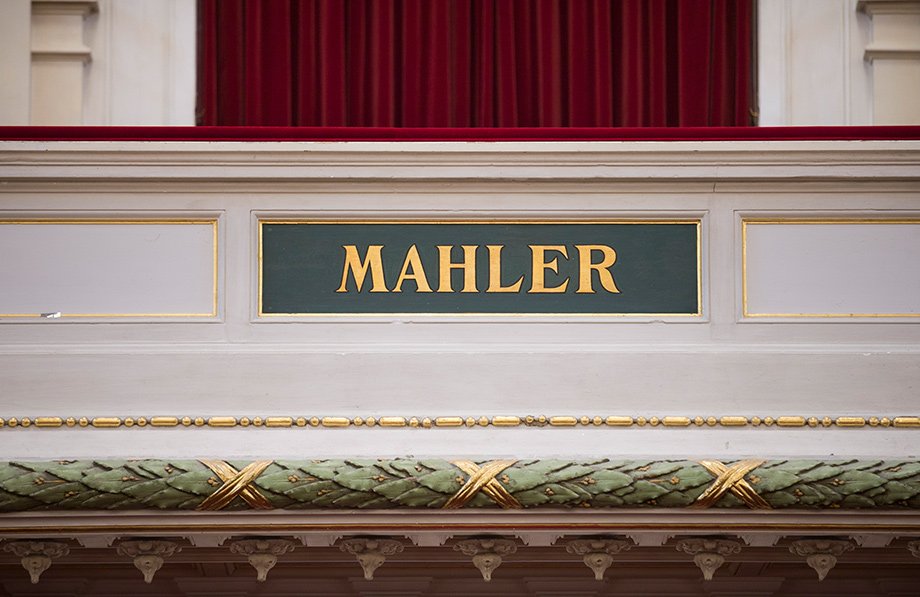 Mahler Festival 2020
The Mahler Festival will be held in May 2020. This will be The Royal Concertgebouw's third grand homage to the world-renowned composer. In 2020 it will be exactly 100 years since the first Mahler Festival was held in Amsterdam to mark the 25th anniversary of the legendary conductor Willem Mengelberg as chief conductor of the Concertgebouworkest. The second Mahler Festival was held in 1995, exactly 25 years before the 2020 festival.
Four major international orchestras
The Mahler Festival in May 2020 will include performances of all of Gustav Mahler's symphonies played by four major international orchestras, all of which Gustav Mahler himself conducted. These are: the New York Philharmonic, the Vienna Philharmonic, the Berlin Philharmonic and the Concertgebouworkest. In addition, an expansive range of vocal repertoire and chamber music will be heard in The Concertgebouw. A prominent place will be given to education. Other cultural institutions in Amsterdam will contribute to the festival through several events and exhibitions.

https://www.concertgebouw.nl/en/page/33890
I have no bucket lists of anything, but I sure would like to experience something like this. Just a one-week absorption and then maybe I could let go for a while, as I did for years with no Mahler while training in Korea. In Asia, in the temple schedule, it was not possible to have a late long symphony-listen at the end of a day, with wakeup looming at 03:00. I was just never interested in music, just in practicing and mantra. Anyway, I'd never liked headphone experiences or private listening, from the Walkman age until now still, except in airports (or in an exceptional "cemetery experience", as will be revealed, below). I never understood how people could listen and bicycle. How could people hear these things fully while walking, especially in cities? I was never very much a headphone-person. Only now, in airplanes, and on trains. I fortunately developed life-habits which only extremely rarely give a chance to experience things through headphones, thereby enabling multitasking during the experience, and divided mind.
So during those years of training in Korea (mostly from '94-'07), listening to his music disappeared for many years, as did any listening to music: the music was only-don't-know, just-like-this life, and the Dharani was its soundtrack. Day in and day out, especially trained in by frequent long retreats. Everything was alive with practicing this great Dharma and teaching it to others! Books and music were things you did not get involved in. Time in the Zen halls, especially the old ones, meant time spent practicing 24 hours a day, in everyday life with other practitioner-monks. They operate on the codes and attitudes of a kind of spiritual gangsterhood. There was zero sense that anyone would be reading something or listening to some music. It was just inconceivable there. And it was also naturally so with me in those years. I completely let go of any role of recorded music in my life during those years, to stop reprogramming my thoughts and emotions with someone's musical philosophies — I only wanted "don't know." And I was doing many
But I have rediscovered his music since returning to Europe ten years ago. Perhaps living so relatively close to Vienna, and having travelled there on several occasions to meet friends, some embers blew up somewhat. I visited his grave, for the first time, while listening to the First Symphony on headphones (first time ever listening to Mahler or anything on headphones, but I chose it consciously to have playing as I walked through the cemetery and rows on rows of endless tombstones, looking for his marker. I just decided that the soundtrack I could hear completely would be the one I would want to have for this first visit, not some fragments or a partial listening. The whole experience of something. So, I chose the First Symphony. It's usually about 55 minutes. Timed it perfectly, had a good walk up and down the cemetery's unreal streets and addresses.
I made sure to visit his long-term apartment: took a taxi to 2 Auenbruggerstrasse, got buzzed in to the foyer of the building with a bell ring to an unrelated connected business residing there, and climbed my way up to the doorway to the apartment where he lived from 1898 to 1908, when he fled to America. Checked out his view of the city from a window by the cage-elevator, or at the top of the stairs there, which he most certainly would have climbed and descended, so in love he was with walking. Checked out his elevator ride down. (The apartment itself is private, and cannot be entered.)
I begin to rely on attendance at performances to justify any listening. And there are cheat days on top of that. So I have become slightly revved on him lately, maybe due to membership in some FB Mahler groups — I'm always reminded of him and events concerning his music and life! But I would seriously really like to attend one of these festivals, to experience the range of human reactions to his soul that bring themselves from foreign countries to converge on symphonies already heard, and then walk away from that tribe of existentialists and deep-thinkers, maybe some nihilists, Nietzscheans — and, yes, the TV producers who feel so moved by his music that they can't help but insert some sliver of eternal sound into a commercial or show, for "effect".
It would be interesting to go there if just to see what kind of "society" his music inspires, what kind of Sangha. Does it have his great humanism? Does it have his sarcastic view of polite society and prefer pondering on the funeral march of our short appearance here on this fragile globe, rather than the empty pursuits of gilded life? Does this grouping of people live with the crisis Mahler constantly foretold — from the crises of his own mind seeing the crisis of European society itself, and certainly Austro-Germanic music, and the crisis of belief, and the crisis of coming war and destruction and ethnic cleansing.
Experiencing Mahler Universe would be a good thing to do. But it would be way too self-indulgent to travel there just for some music, however disruptively sublime. To drop everything and go to Amsterdam? From ego-filled spiritual karma-habit alone, I need to be in Amsterdam like St. Francis longed with red-bleeding for Jerusalem. Last year, I thought this doable. But something changed. This trip's not going to happen, and with good reason: Cannot afford time- and otherwise to leave so far the German-speaking world, and Regensburg. For a musician! There is a steady beautiful blooming of several friends' practice these days. It's better for them to remain available as they continue the work inside. In a climate-crisis situation as now, travel should only be for teaching, practicing with others, connecting with meditation students, supporting Buddha Dharma Sangha. We try that. Just try.
Mahler has always been an intensely personal music, an experiencing of lighting up all of the significant node-firings in the brain — from reptilian to cosmic to edge-of-psychosis — a sonic all-brain therapy, an aural soul-purging. It has always been the next best thing to having a religious experience. A perfect-sounding enema of the psyche. He is constantly the passionate extremes in the search for one's own meaning, one's self or soul. And he is the silences. He is the silences. The Ninth, the last voice, ends by drifting off into silence. He never even heard it performed.
And while I passionately shared his music and vision to whoever was close enough to experience it, I also resented when I heard that pieces of his music had been appropriated by others today for TV shows or even commercials. My stomach wretches at his universal, fully existentialist vision being torn out or snipped only to represent some product or heavy moment in a movie or show. This is a prime example (though quite tastefully done):
Hopefully, it is not only at this festival that the documentary films can be seen. I will try to obtain the films somehow, through a link to something on YouTube or through The Mahler Foundation. They have recently established an award in his name. In the meantime, to see the snippets of this 10 documentaries project, click on the link below. (For some reason, I still can't find a way to effectively embed videos directly, throughout this infernal-waste of a blog.)
All of this sudden return, while preparing for a hearing of his First soon live, I have revisited this old addiction. And I have come across some very interesting porn: Like this cool musical analysis of how someone is using Mahler's Second Symphony's opening bars in a hit TV show, "Fargo." Just saw it, twice. Interesting how Mahler's existential anguish bleeds through so powerfully with filmic elements.
And this sent me back to where it all started: a part of the website of the Concertgebouw, as part of their deep contextualizing of Mahler, and hosting his world in Amsterdam, this great link to a factoid of his karma, of karma: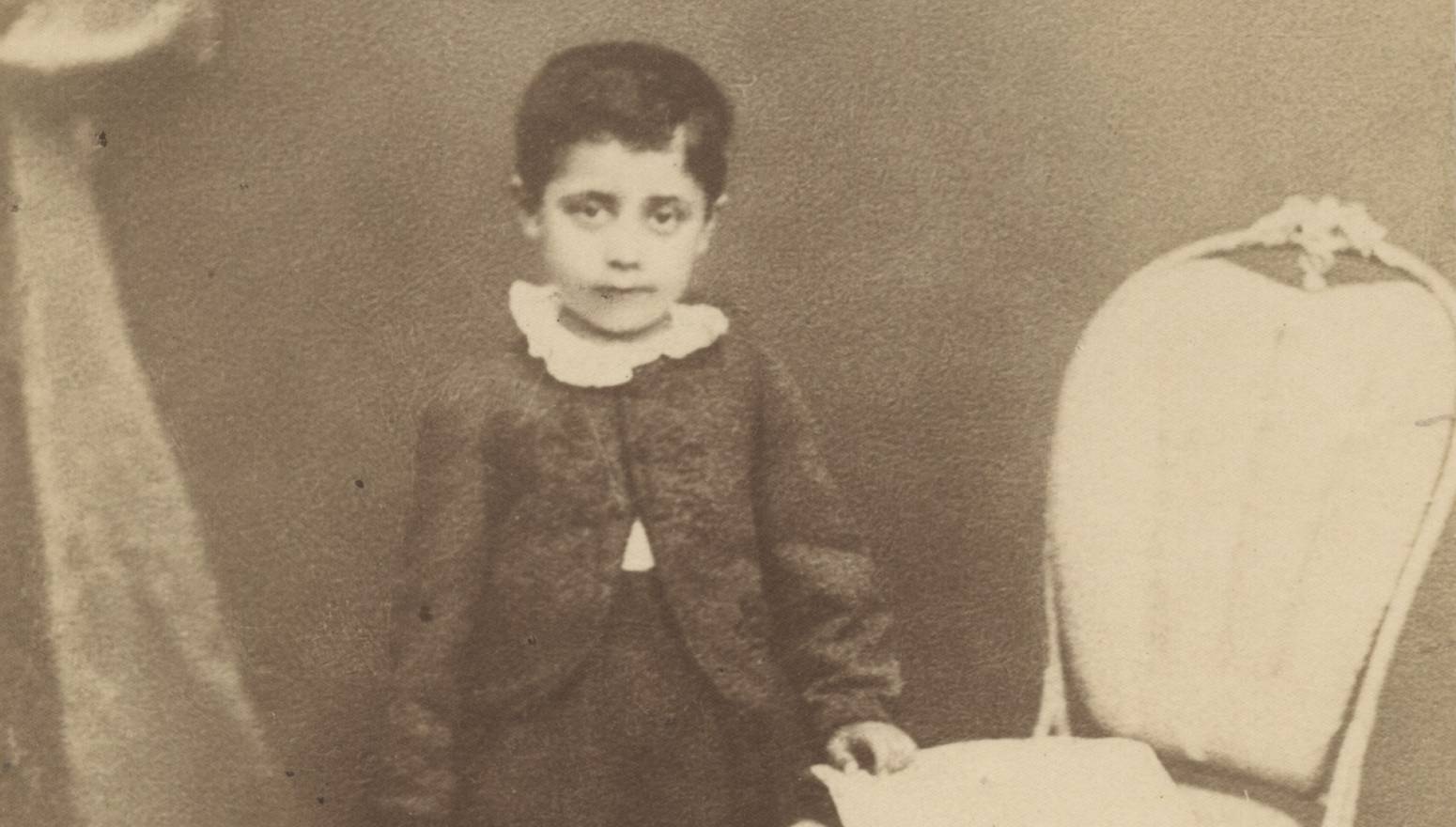 https://mahlerfestival.concertgebouw.nl/en/mahlers-universe#mahler's-calling
It's like he was destined for this work, for exploding open so many minds. Already a broken piano-toy caused him such self-revelation that he impressed people enough to invest in his musical education.
And ended up like this, among the very last photos of him, on board the ship that was taking him back to die in Vienna.
Fully knowing he was going home only to die. Never to return. Never to finish the eternally unfinished works.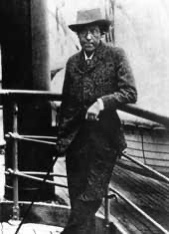 This is widely believed to be the last photo. And about two weeks later, in the Löw Sanitorium: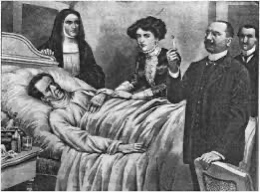 When they asked him for an inscription for his tombstone, he answered, "Any who come to look for me will know who I was and the rest don't need to know."