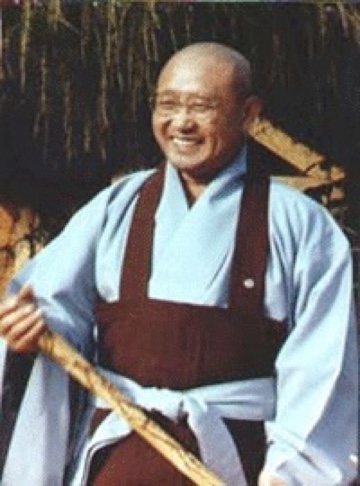 Today is the 15th anniversary of the passing into Nirvana of Zen Master Seung Sahn (1927-2004), my Teacher, the one who showed how much I do not know.
As he was leaving this body, seeing the worried looks on his lay students' faces, some of them crying, he took his last strength and gave a final reassurance, saying, "Don't worry. Don't worry. The mountain is blue, and water is flowing." Then, he passed.
The solemn traditional Memorial Ceremony was held today at Dae Soen Sa Nim's former home temple, Hwa Gye Sah, outside Seoul. Dae Bong Sunim led the delegation of Dae Soen Sa Nim's Western Dharma family at the ceremonies.
The Zen Center Regensburg family will honor this memorial with a special three days of intensive silent practice ("Yeong Maeng Jeong Jin") within the 90-day Kyol Che, beginning tonight. Friends are gathering from Korea, Greece, Switzerland, Austria, Norway, Germany, and the US to attend the intensive retreat and honor his "memorial" with looking deeply into "only don't know" truth.