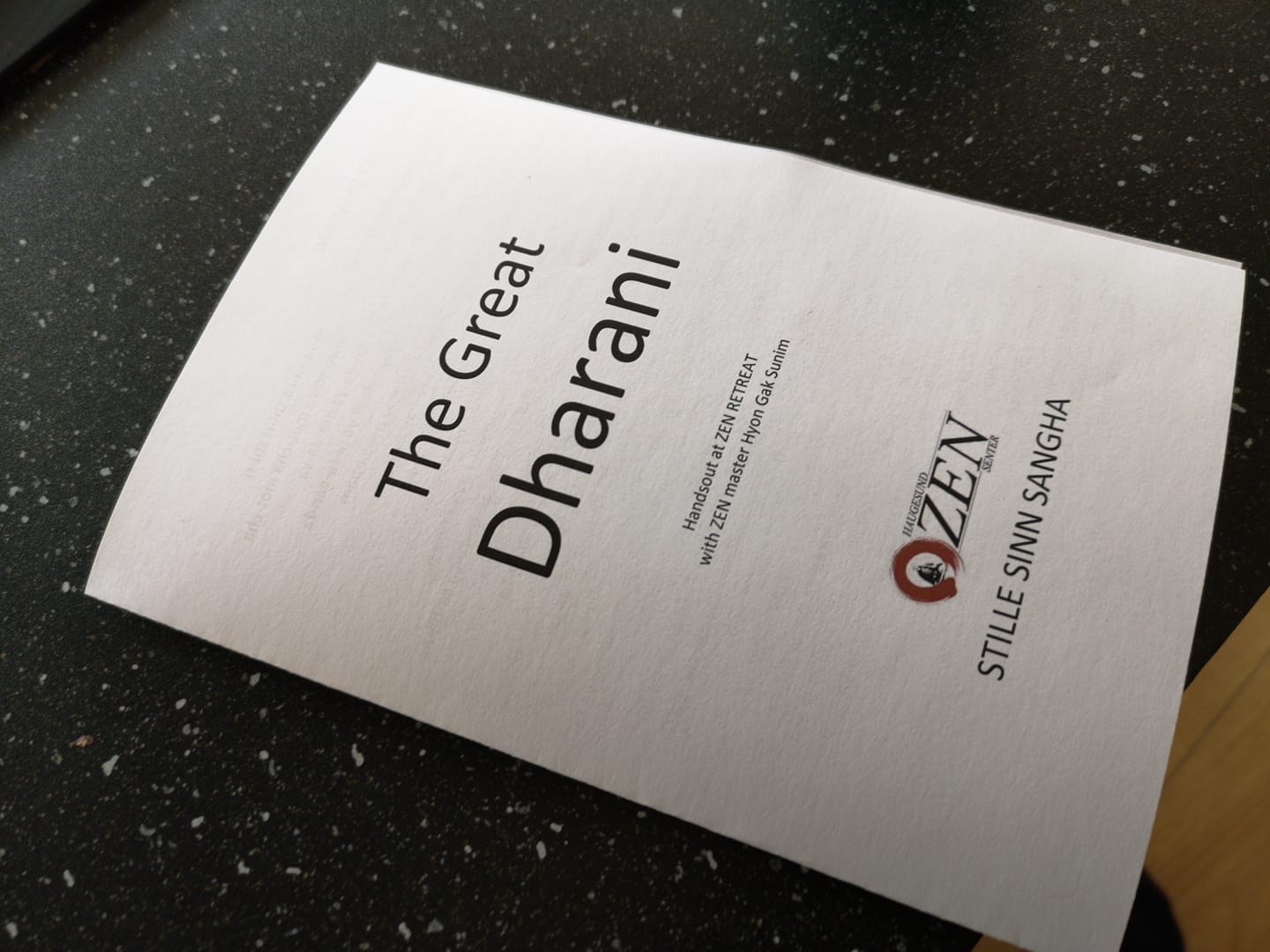 Bringing "The Great Dharani" to our retreat next week with the Haugesund Zen Senter, May 3-5, in Haugeland, Norway.
It is great to see how a Zen group affiliated with the main Norwegian Soto Zen Order is so open to trying a technology not part of their teaching wheelhouse. Credit and kudos to their teacher, Såzen Larsen Kusano, for allowing his students' wishes to be fulfilled in inviting me. It will be the first time for me, too, to teach a purely Soto Zen family: Including the ancient rhythms and power of "The Great Dharani" will tuber-boost their don't-know access.
Although Zen in general does not use much chanting, and Soto Zen in particular eschews this technology almost completely, my own Teacher, Dae Soen Sa Nim, felt that rhythmic chanting with awareness of breath out of the center, coupled with the inward questioning of all Zen — "Who is chanting this?" — was essential for us moderns to cut through the accumulated layers of dust and over-activated thinking to attain clear mind, before thinking. His own first enlightenment was driven by chanting this Dharani for 20 hours a day for 100 days. It has been the mantra/hwadu that I carry all day, every day. Working with "The Great Dharani" is something we emphasize in the training at Zen Center Regensburg e.V, as well.
Let's see how the good Norwegian Soto Zen family in Haugeland connect (or not!).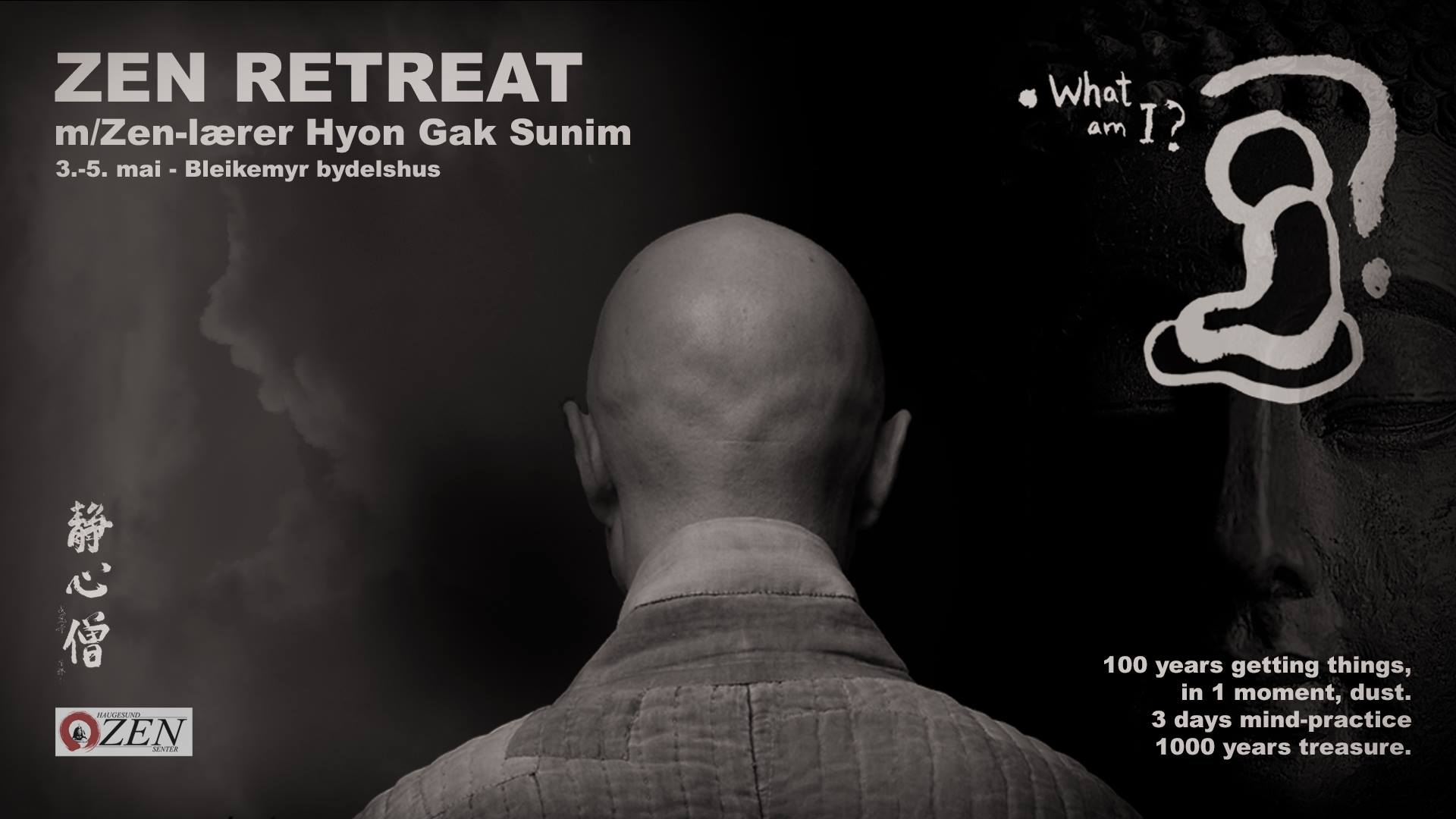 (Further posts on "The Great Dharani" are forthcoming on this blog, as well as a learner's version of the Dharani.)