While in Budapest to attend the performance of a group of Korean musicians, I stopped in at Dad's office — the Budapest Opera House — for a brief tour. It sent chills up and down the spine to be informed that the floor-tiles are the originals that he walked over on a daily basis; that the wood-carvings in the panelled hallways are things he leaned on with his universe-shouldering framework; and that even the chandeliers are the originals that illuminated his nervous footsteps and spastic gait along the way.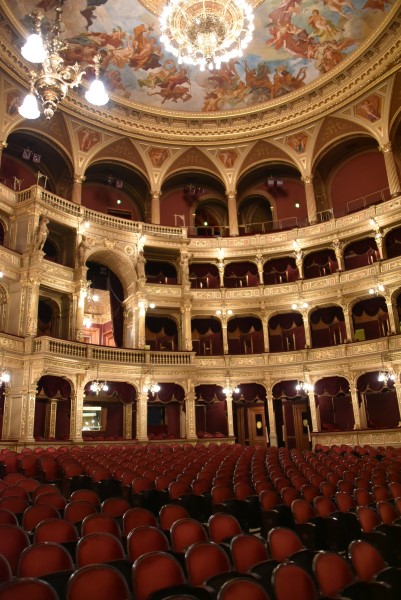 I also ate in the restaurant which he frequented across the street from the opera house. The interior is much changed, of course. But the menu was fairly typical Austro-Hungarian country fare, and I sat there eating, alone, gazing out the massive front window to take in the exteriors of the period-buildings across Ándrassy utca.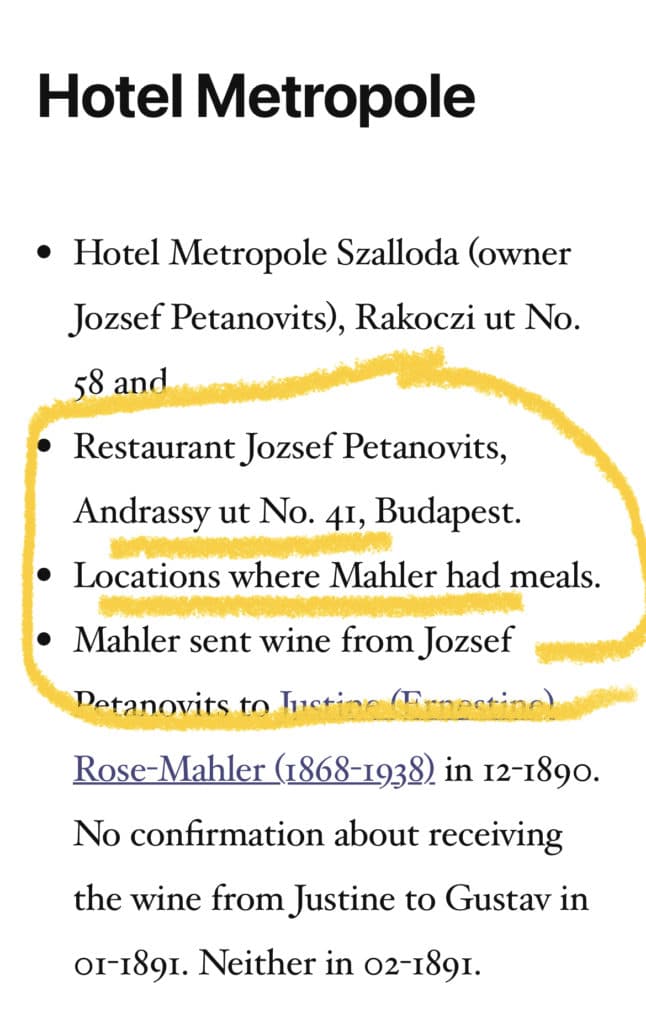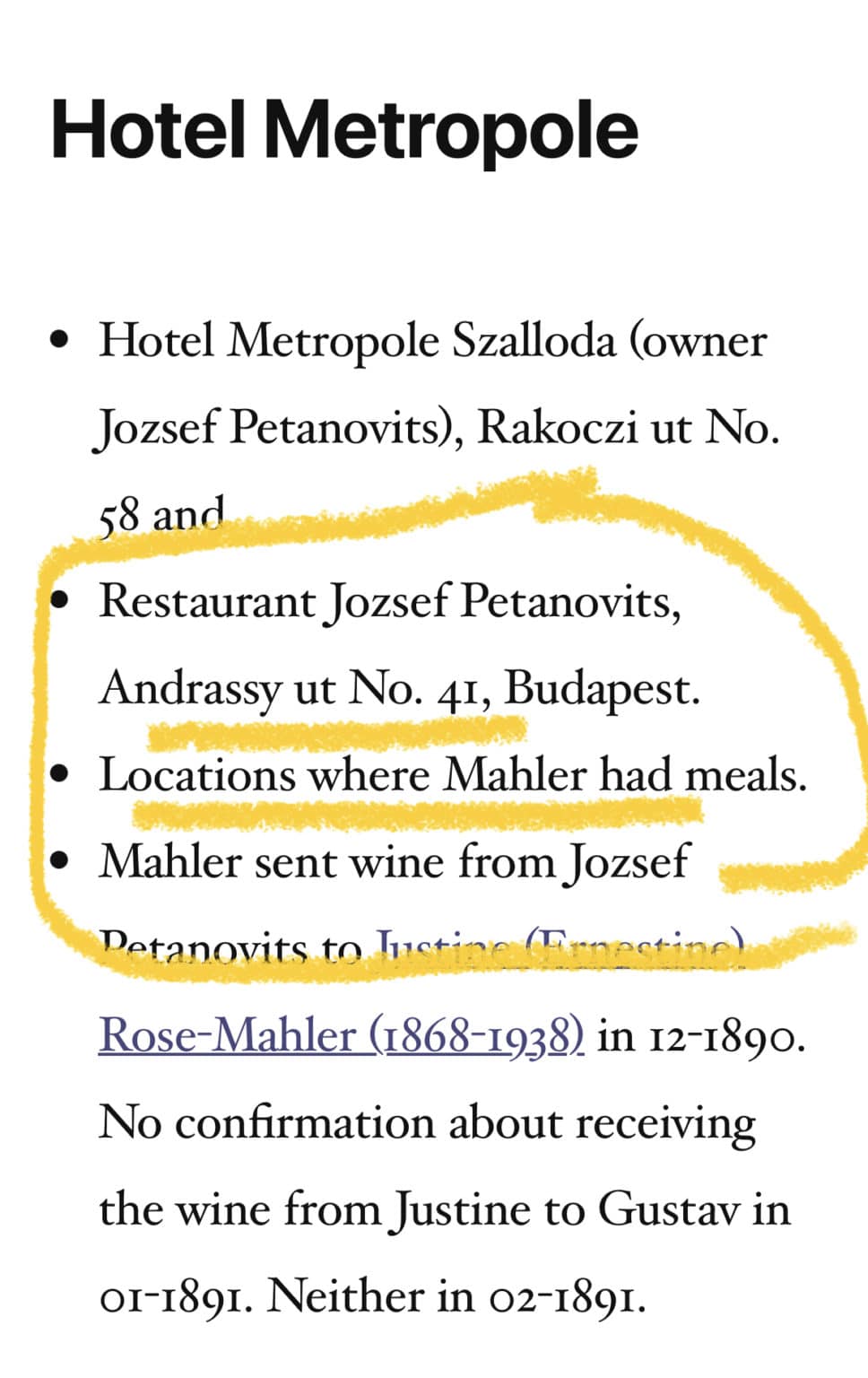 Interestingly enough, Mahler frequented a place called the Hotel Metropole during his years in Budapest, both for lodgings and for meals.
By happenstance (coincidence? mystic truth?), and without previously knowing this factoid at all, during this trip I had reserved, for this two-night journey, a tiny room in a cheap little pension nearby the Liszt Conservatory — called the Metropolis Hotel. (Not nearly the same "Metropole" as Mahler, but basically a three-room AirBnB.)
What are the odds of that happening?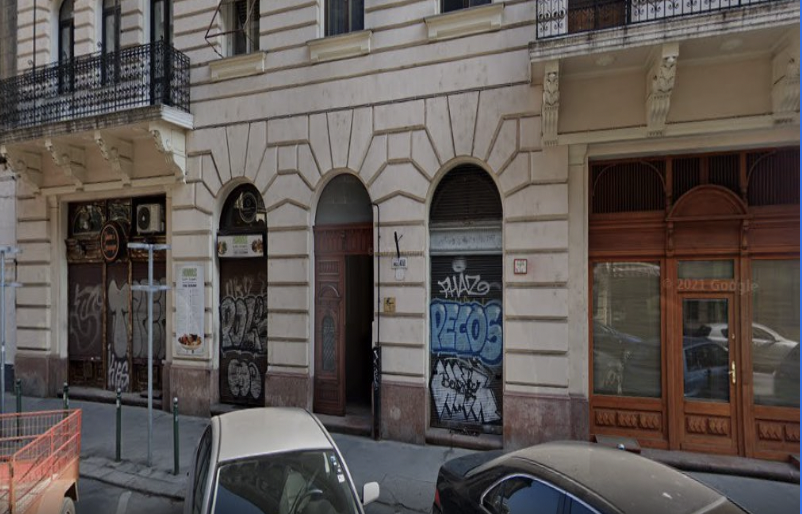 As it is written in the Scriptures — which contain no errors, of any kind, ever, being the eternal unchanging word of Almighty God — "I and the Father are one." (John 10:30). Indeed.
And Amen.