"He will baptize you with the Holy Spirit and fire."   — Gospel of Matthew 3:11
This is a photo taken some few years ago inside Notre Dame cathedral in Paris. Breathtaking, isn't it?
Against the meditative blue of those ancient stained glass windows, this heaven-descending sparkly-orange cascade of otherworldly light falls directly over the spot where, in 1431, the ten year-old King Henry VI of England was crowned king of France; over the spot where a Pope sat, in all his regalia, arrayed on all sides by Cardinals and bishops in their exquisite brocaded finery, when Napoleon Bonaparte crowned himself emperor in a ceremony which cost an immeasurable treasury; over the spot where are stored the supposed relics of the passion of Christ (which include the crown of thorns, a nail from the cross on which Jesus was crucified, and a sliver of the cross); over the very spot where the nation's storied hero in World War II, President Charles de Gaulle, was feted with a high Requiem Mass.
This unearthly inspiration from the skies — some speech of the Holy Spirit in this holiest of holies?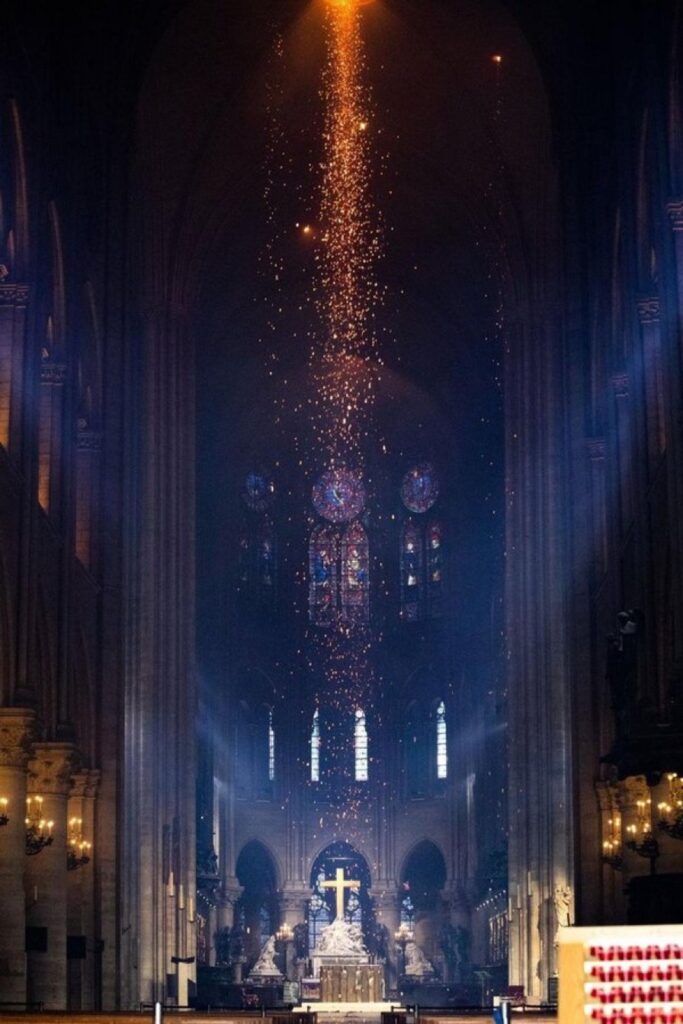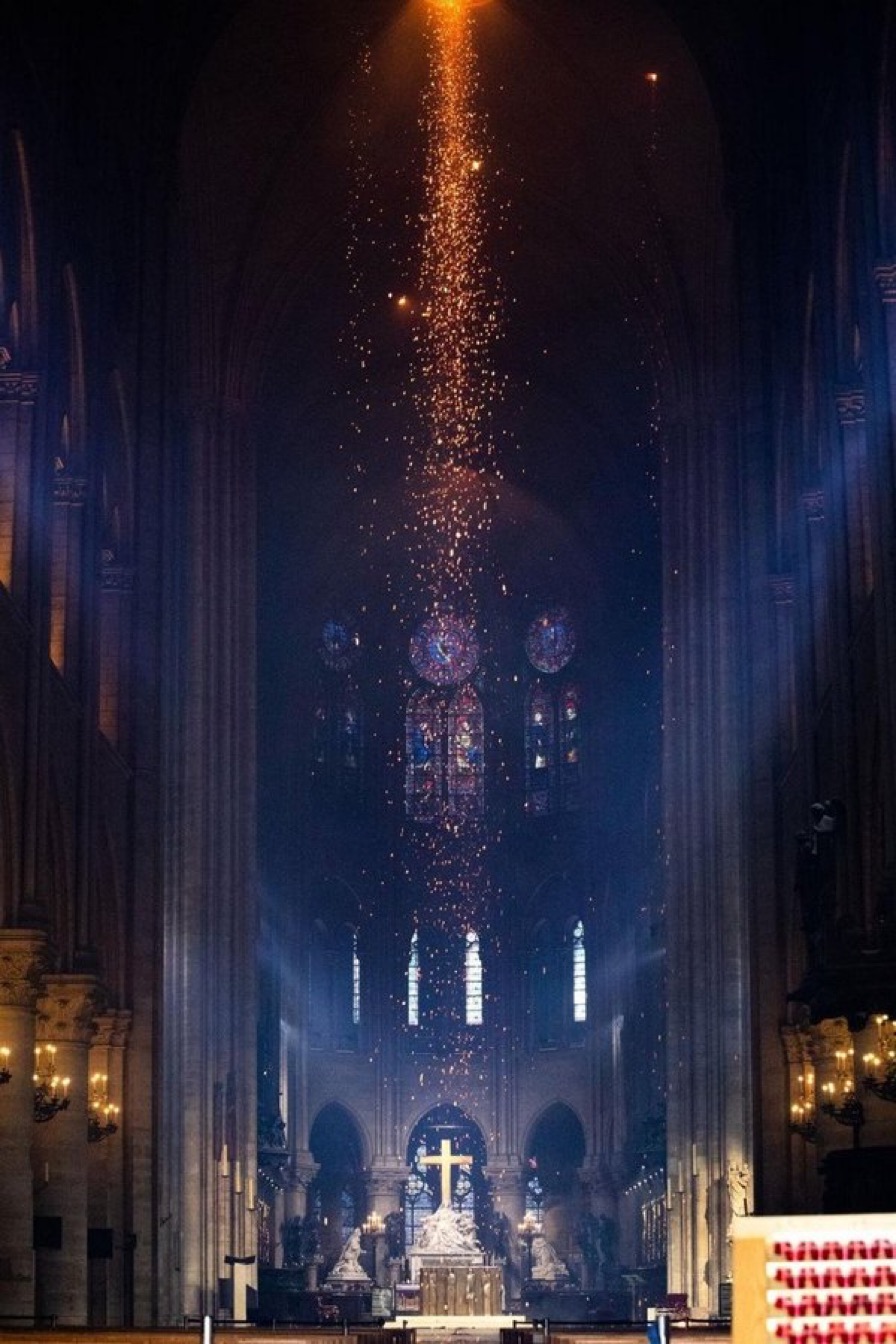 No. This is a photo, only recently published in Le Figaro, of the knave of Notre Dame on April 15, 2019, at approximately 19:30. This is a photo of earthly lead, molten from the blazing fire in the roof, dripping in seething, lethal hell-drops before the roof collapsed down to the floor.