We are fortunate in this little Zen community in Regensburg to have not one but TWO of our local meditation members publishing books that have entered the bestseller list in Germany: Peter Beer and Andreas ("Andi") Schwarz.
Peter Beer is one of the original members of Zen Center Regensburg, here steadfastly ever since we opened our doors in 2016. He has a strong and deep daily meditation practice, and a mega-bodhisattva heart. He is deeply passionate about helping people. When he does meditation retreat in the Zen Center, he is quite happy also completely self-directed in his practice — he keeps total silence in his practice, even when others in the community need to speak and interact over some projects. He can sit alone in the Dharma Room deep in meditation for hours and hours and hours. He is already sitting there in meditation when we gather for practice, and he is often the last person to leave. His self-discipline is rock-hard, no doubt grounded in his years of training as a kickboxer carried out before he entered the business world, and later, meditation.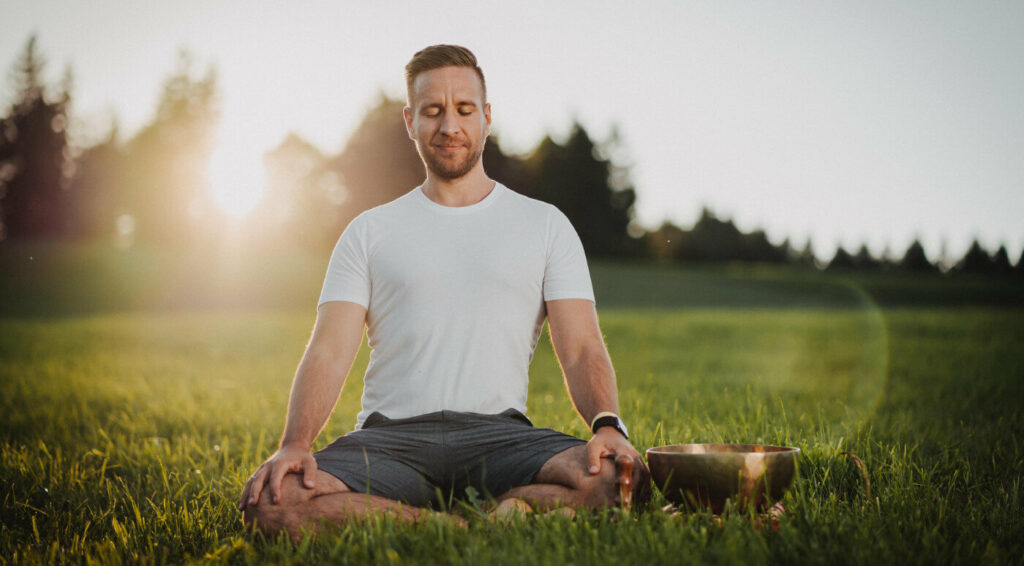 Peter has founded a very influential community — the Peter Beer Achsamkeitsheits-Akademie (Peter Beer Mindfulness Academy) — which provides many different online courses. His Akademie is based right here in Regensburg, located just two blocks from the Zen Center Regensburg. He has helped literally hundreds of thousands of people to look into their true nature, to attain liberation from stress and confusion, to find deeper truth and meaning in their lives. He is one of the most influential meditation teachers here in Germany, and I am pushing him constantly to broaden his teaching materials to reach people outside the German-speaking world. (His English is truly excellent, but he is not confident in that part yet — but it's there.)
Peter is characteristically humble and other-centered, despite his recent success and the enormous busyness this has generated. He is always just a "regular guy", but he has a clarity and a wisdom-light which is immediately apparent to anyone who comes within a several-meter radius of him. Peter has also been very kind and generous to the Zen Center Regensburg, helping us (mostly foreigners) in so many ways.
Here is his first book, which was published by Germany's most prominent publisher and has spent a great deal of time on the Spiegel Bestseller List — Germany's version of the New York Times Bestseller List: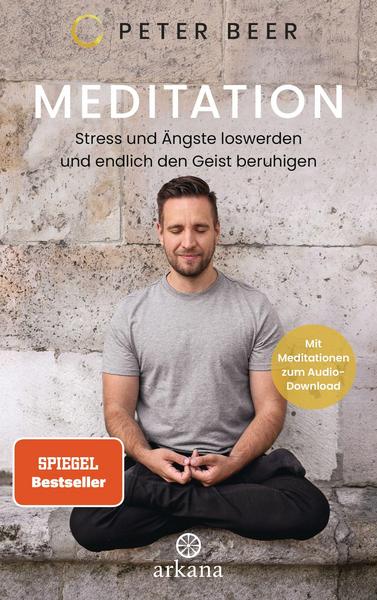 Peter's second book is being published by none other than a German imprint of Penguin Books:
Peter's Akademie can be found here: https://www.peter-beer.de (material is in German — if you need materials in English, please call his office to complain: we are trying to push him there).
Andi Schwarz is another member of our community. He has published books on a variety of consciousness-related topics, including various forms of meditation, astral voyaging, but especially he teaches on lucid dreaming and other related meditation-related subjects. He has brought into the Zen Center several new members who have connected really deeply with the practice. Andi has also been incredibly kind and generous to the Zen Center, and continues to provide us with support and insight as we try to survive here from year to year.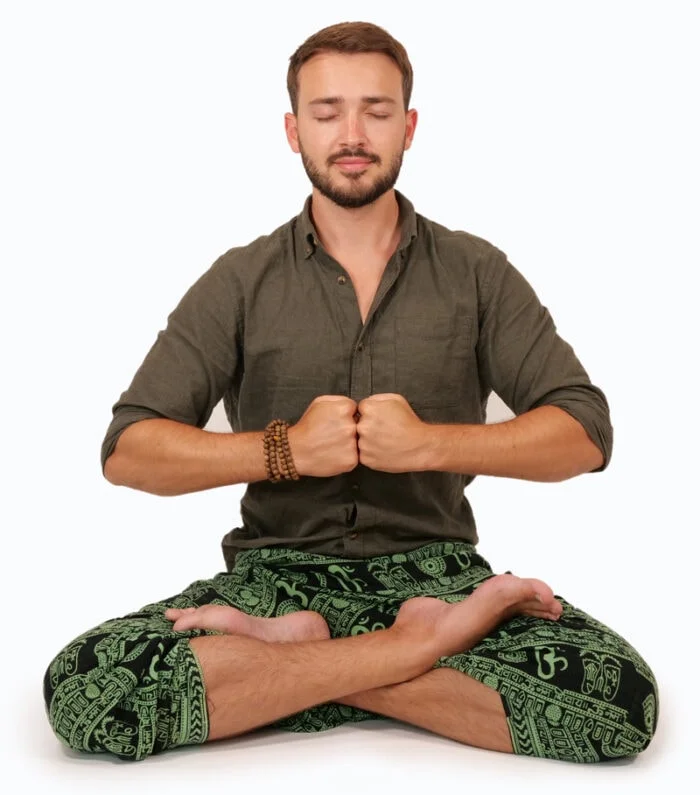 Walking in the Altstadt this week, our ZCR family noticed that Andi's book is being displayed prominently in all of the bookstores in town. Looking more closely, we see that it, too, is now a bestseller! He is also published by Penguin Random House, like Peter, which is a further testament to the power and influence of his teachings.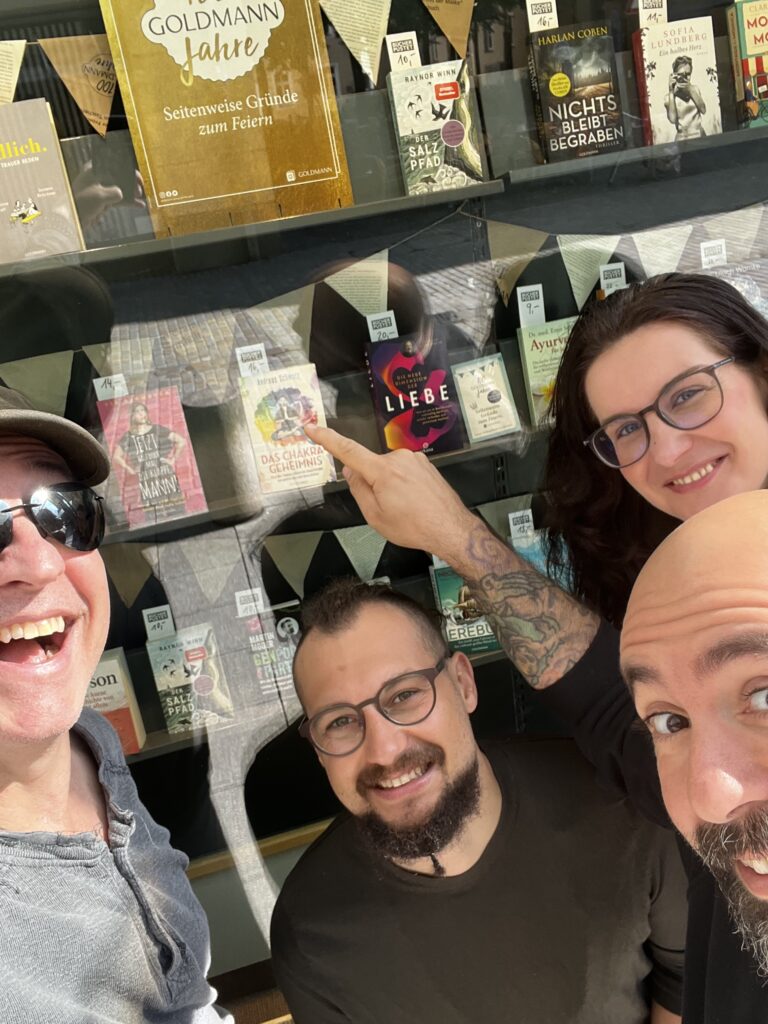 Here is the book: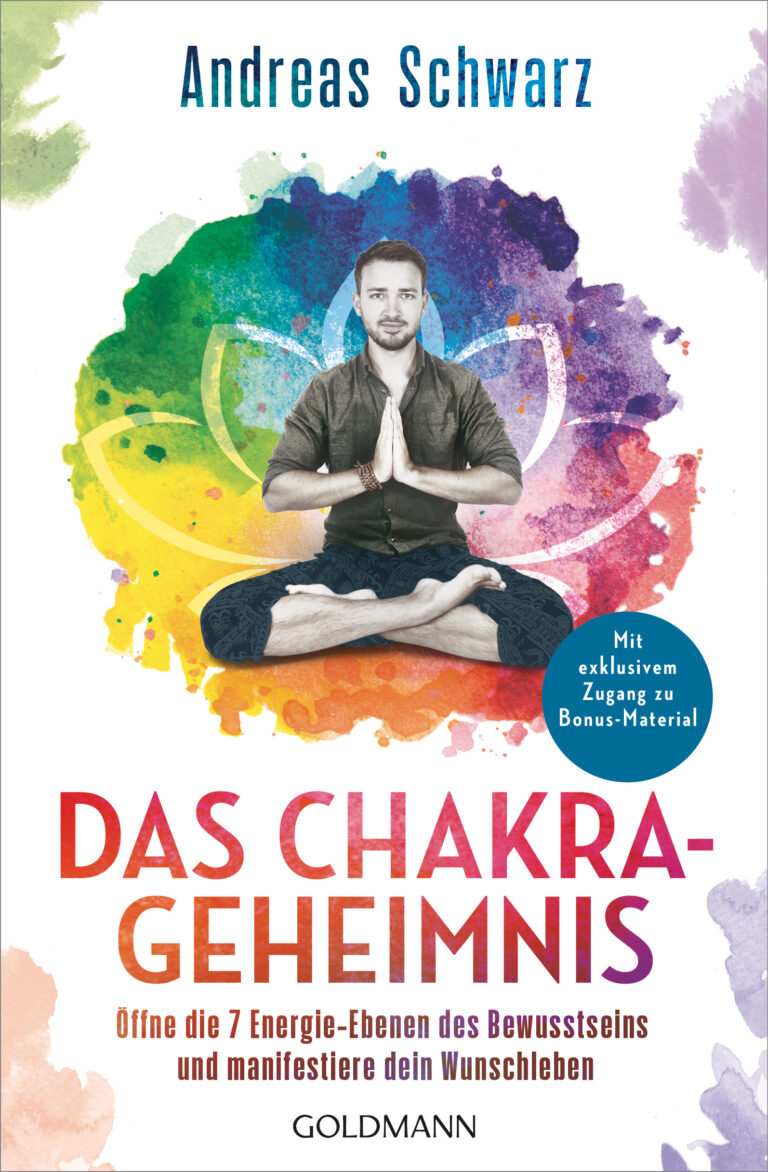 Andi has also founded a very successful and influential online community — Higher Mind — which provides courses and instruction in meditation and supporting practices. His website can be accessed here: https://www.highermind.de
Again, the materials are all in German. If you need English, call his office and complain. We need these two gentle souls to step up to the plate to bring their teachings to a wider world outside the German-speaking lands.
The Zen Center Regensburg community is immensely happy and proud to see these two charismatic young men employing their passion, their experience, their intelligence and charisma to the work of helping suffering beings to find their true Way. It is an honor to be associated with them in any way.