Three practitioners in the Dharma Room, led by Hyon Mun Sunim. Sixteen are participating free online. They're comprised of practitioners from the piney Pacific Northwest down to Silicon Valley and blinky Las Vegas, Georgia, Korea, Canada, the UK and places in Germany. Someone likely popping in from Texas, and always at least one practitioner participating from their home in windy, scooter-y Athens.
About twenty people — live and virtual — settling into Evening Practice. Dozens more will engage the video over the course of a few days to coordinate the livestream experience with their local times.
18:59. The pause at the start…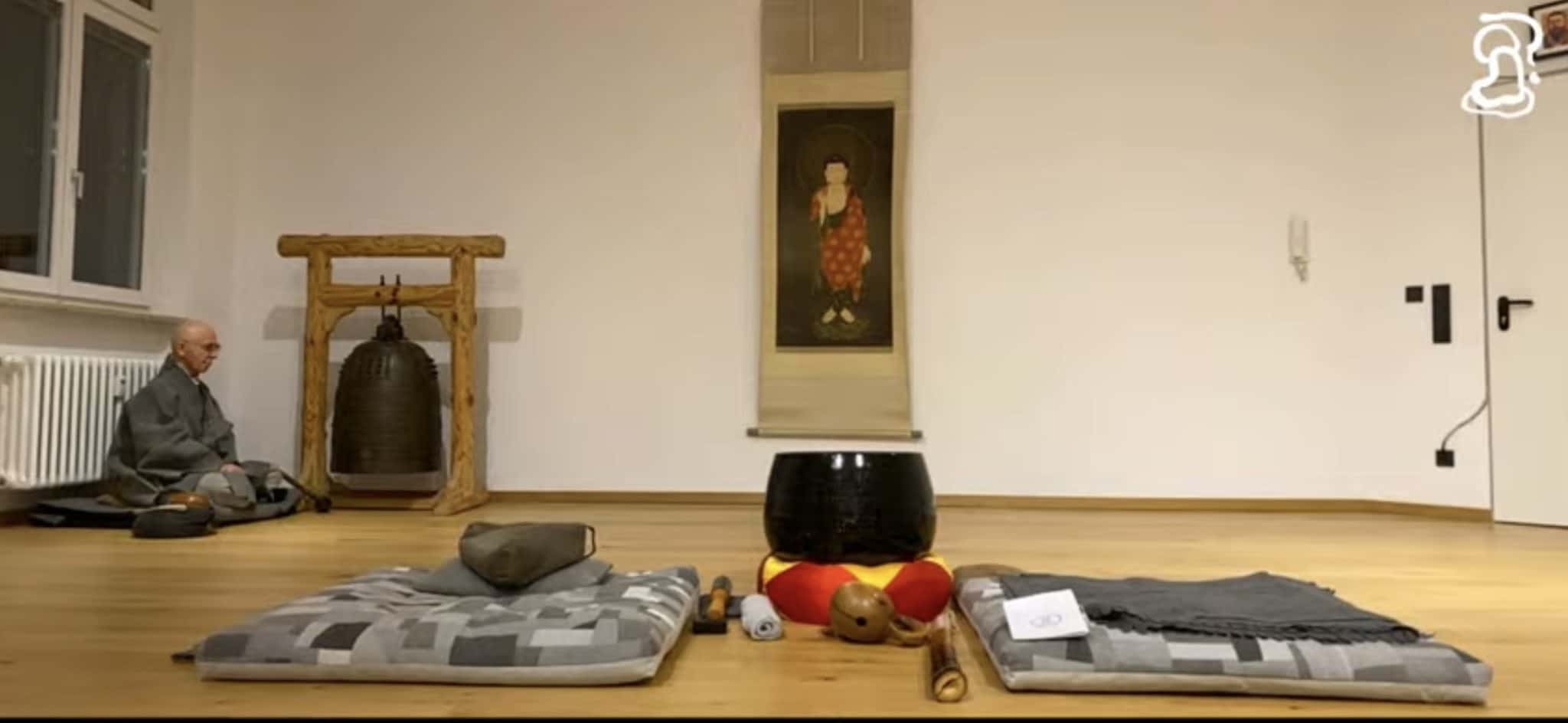 19:00. The Evening Bell Chant (저녁 종성) on the Great Bell…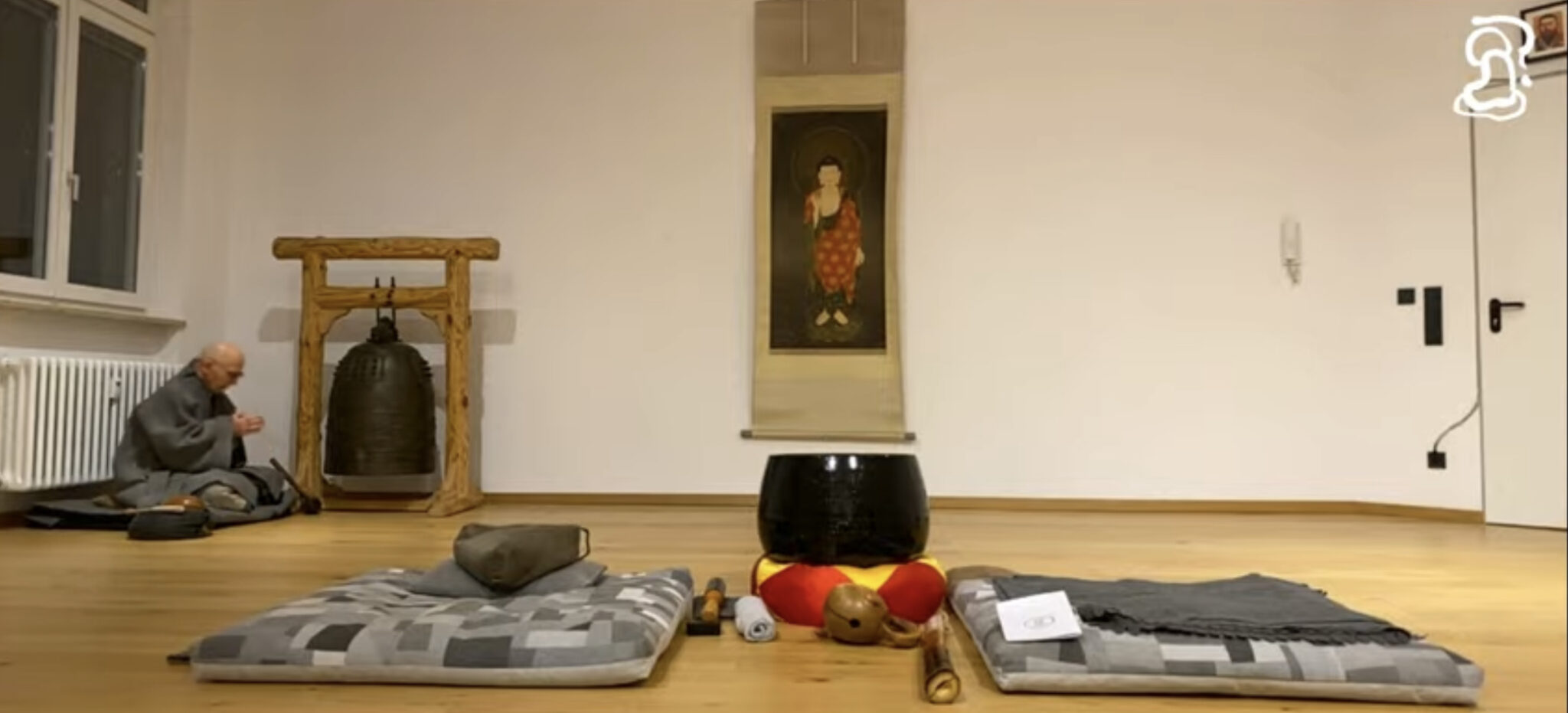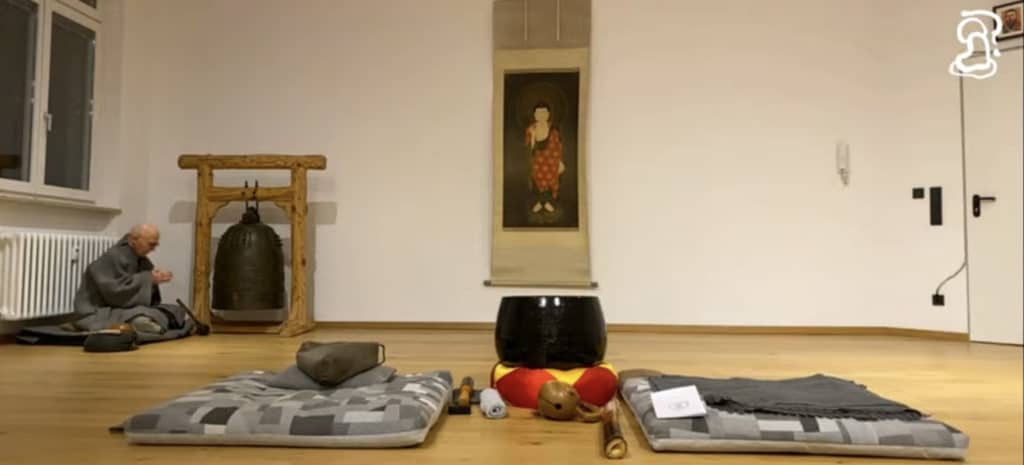 The Homage to the Three Jewels (예불문)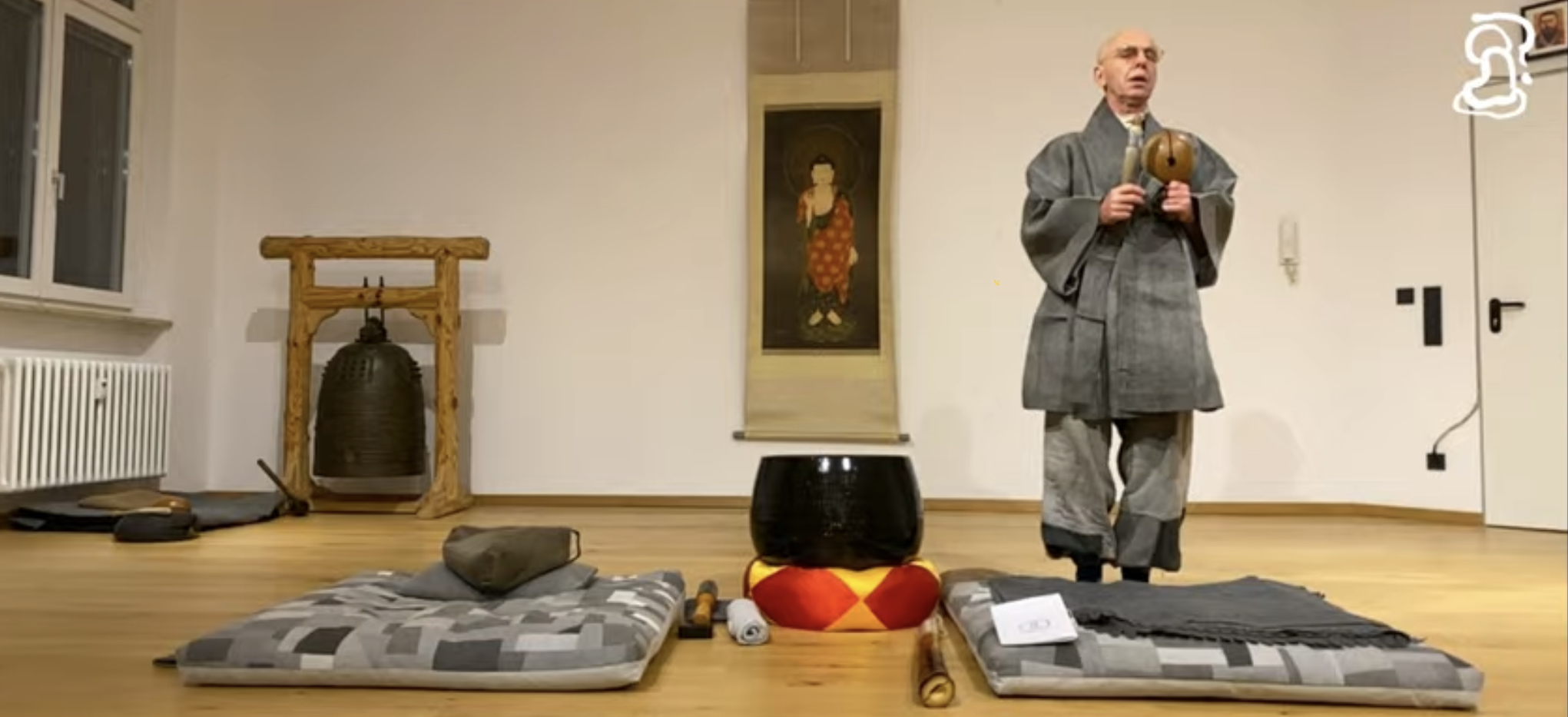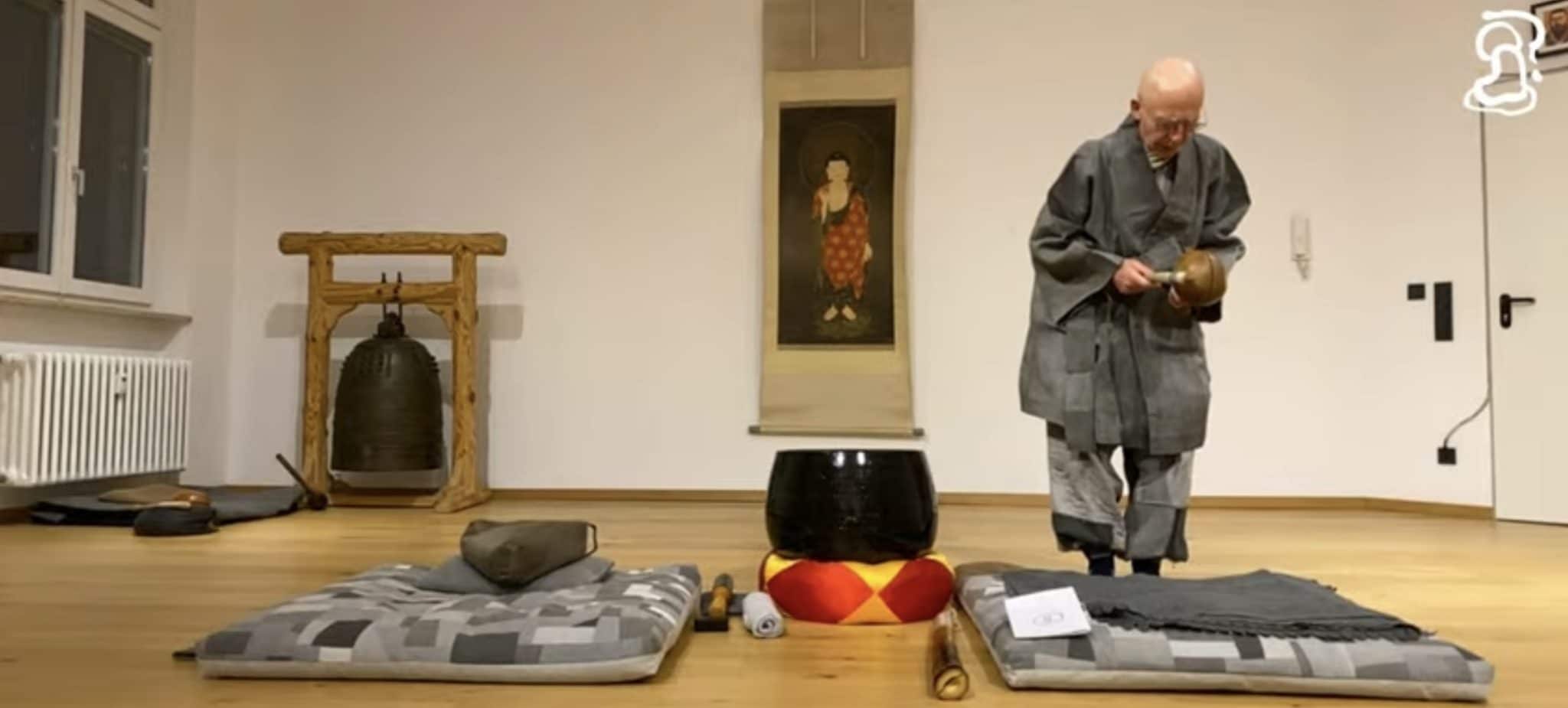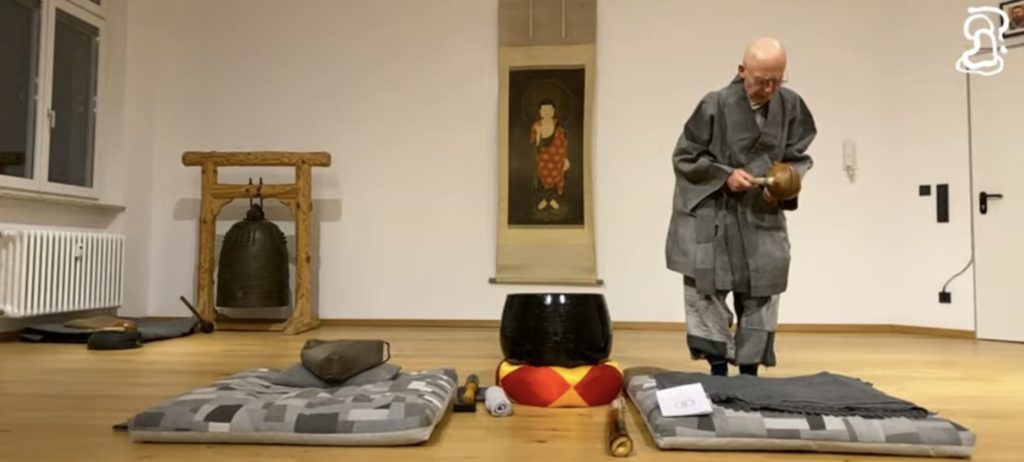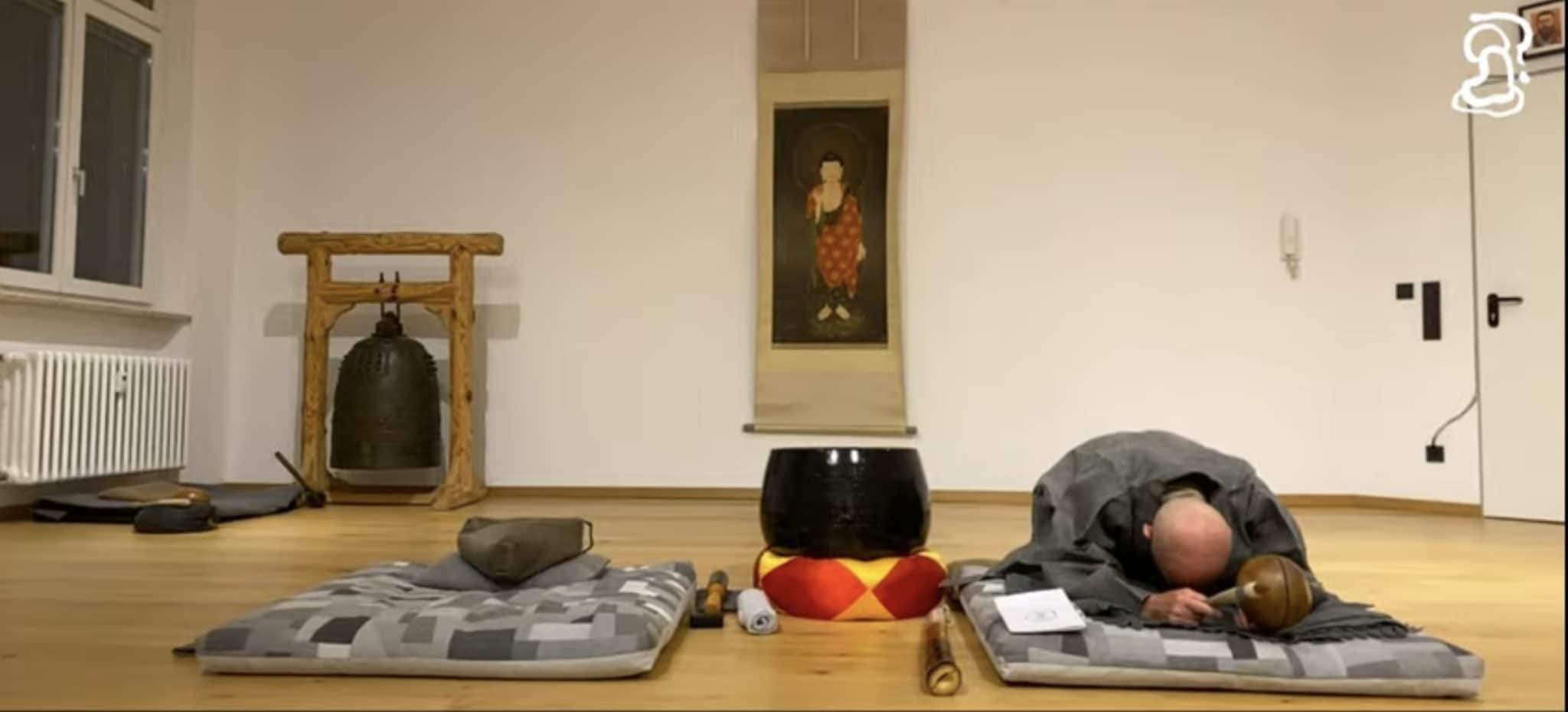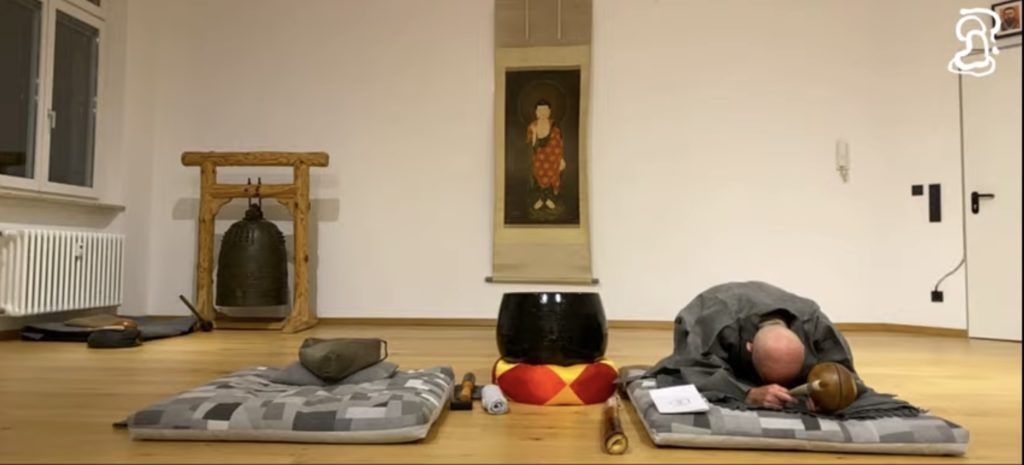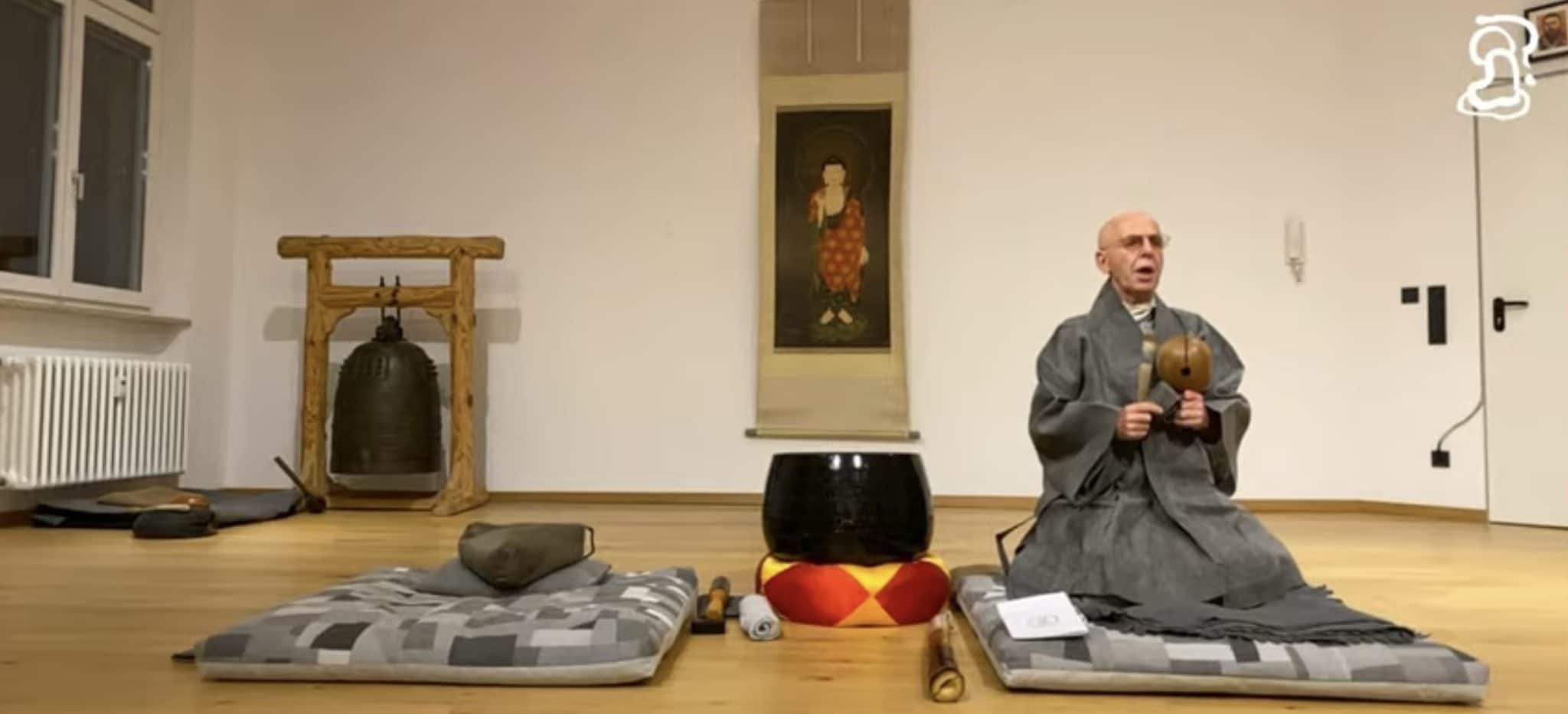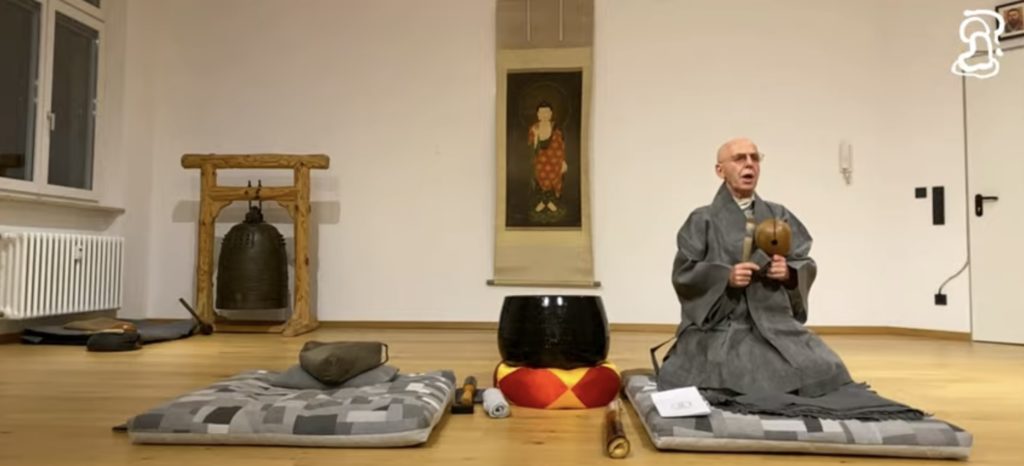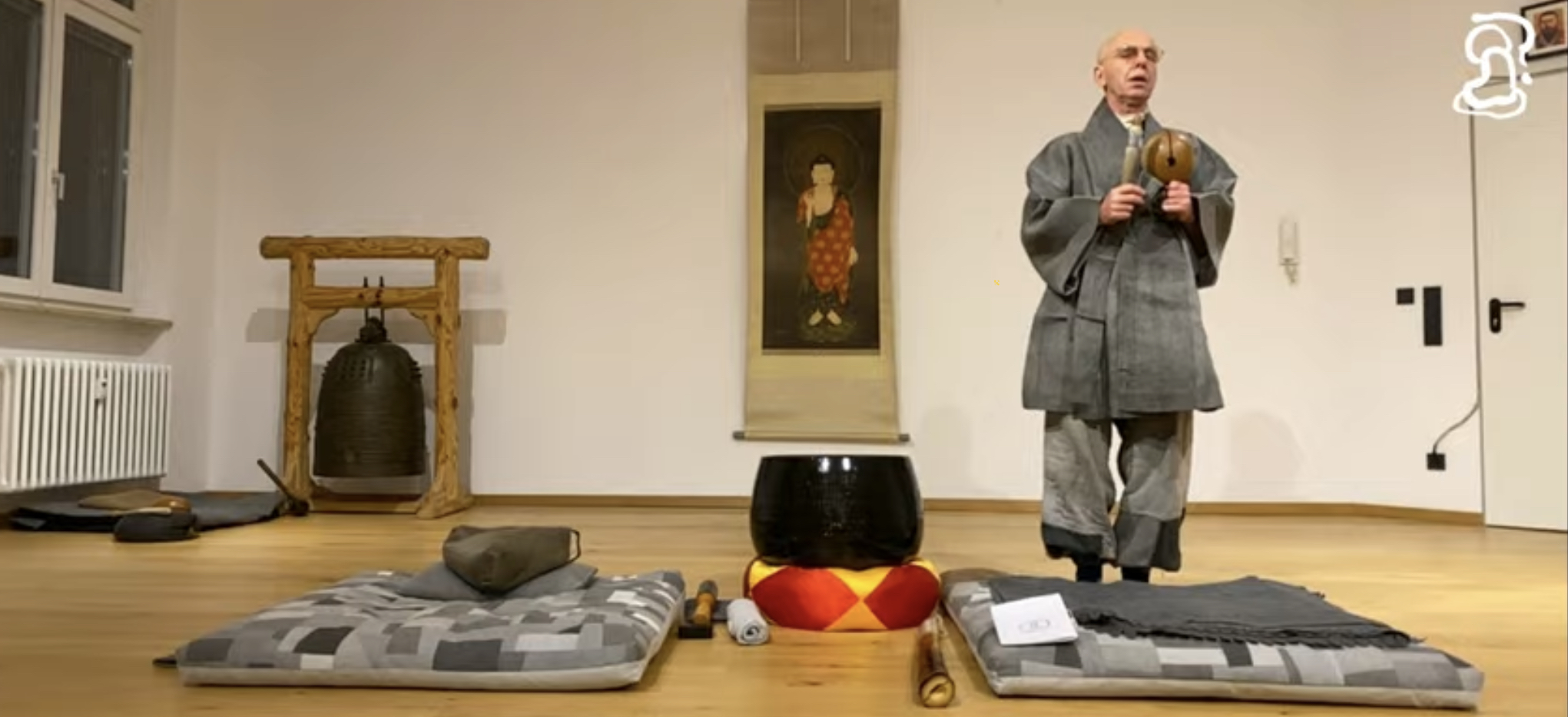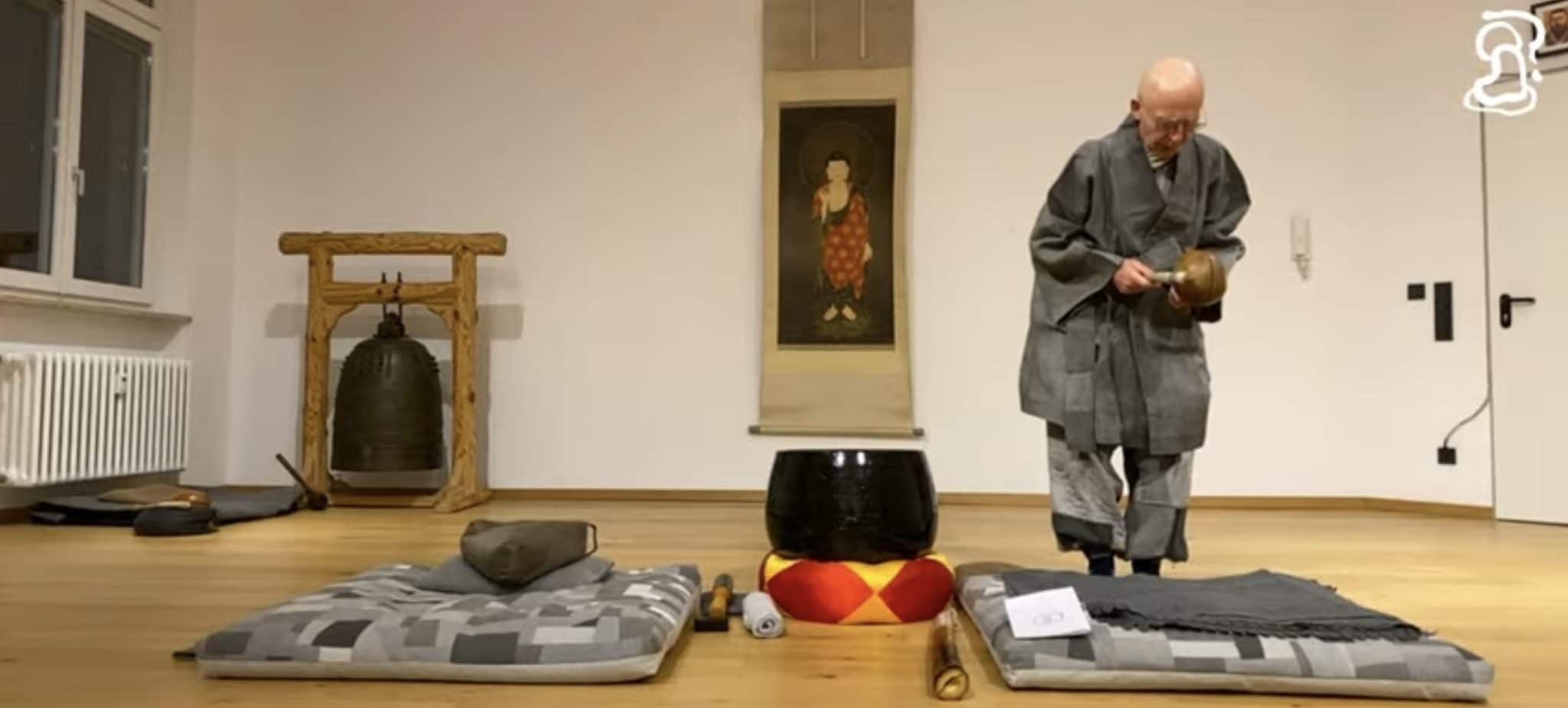 The Heart Sutra in Korean (반야심경):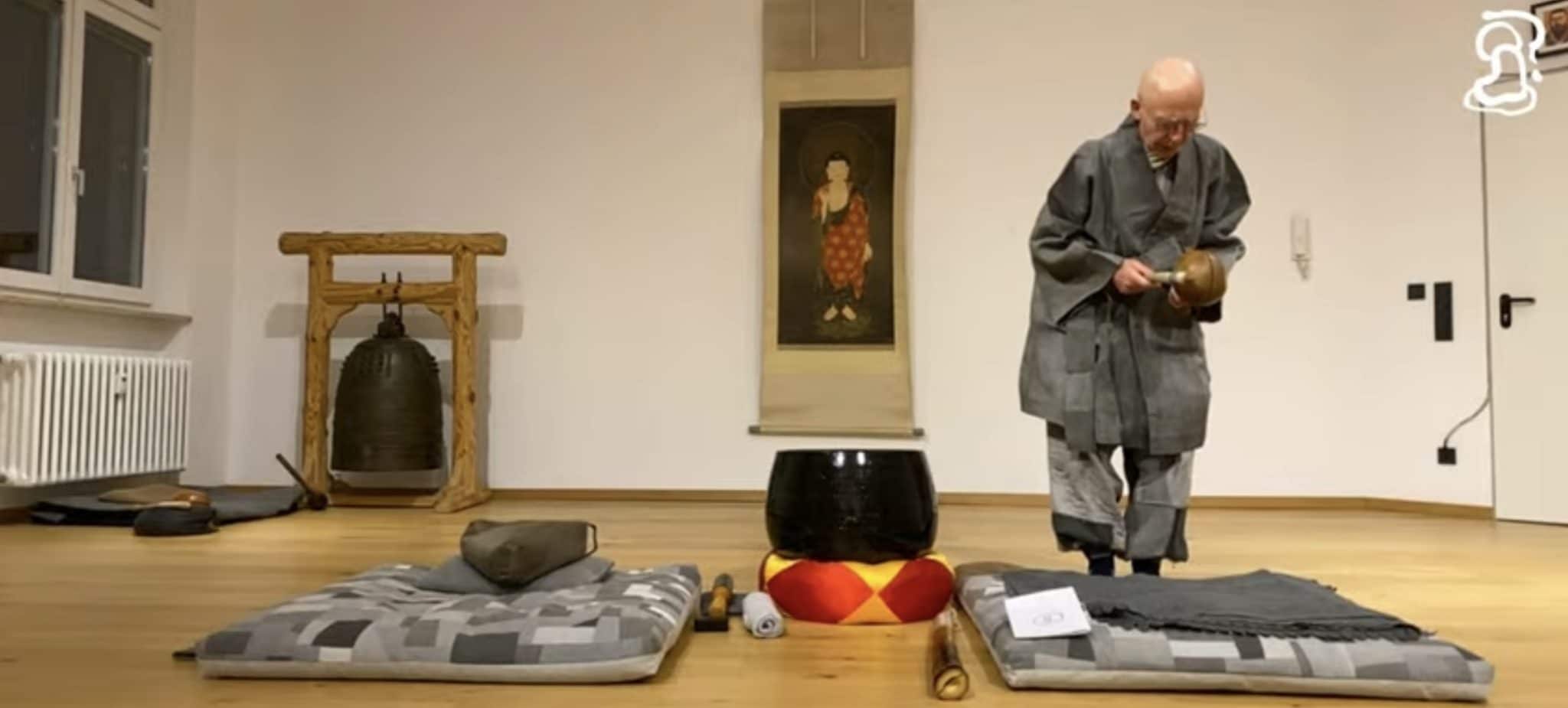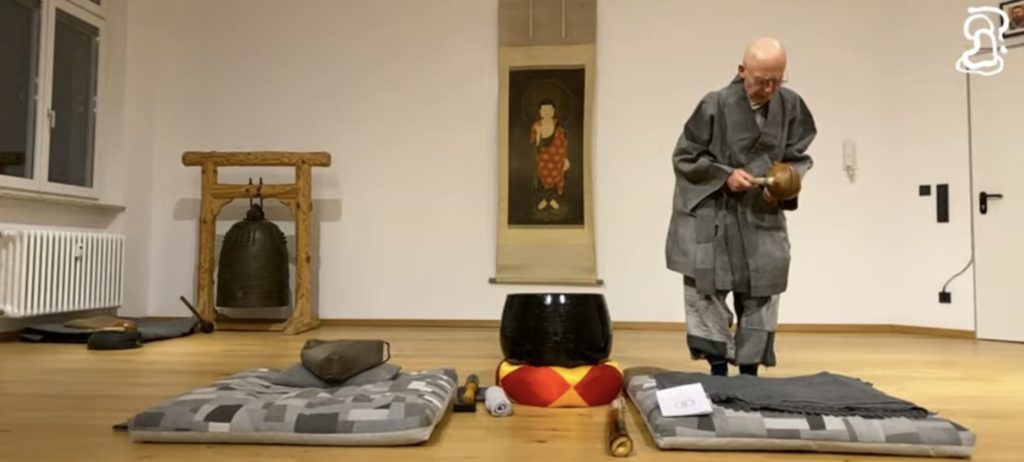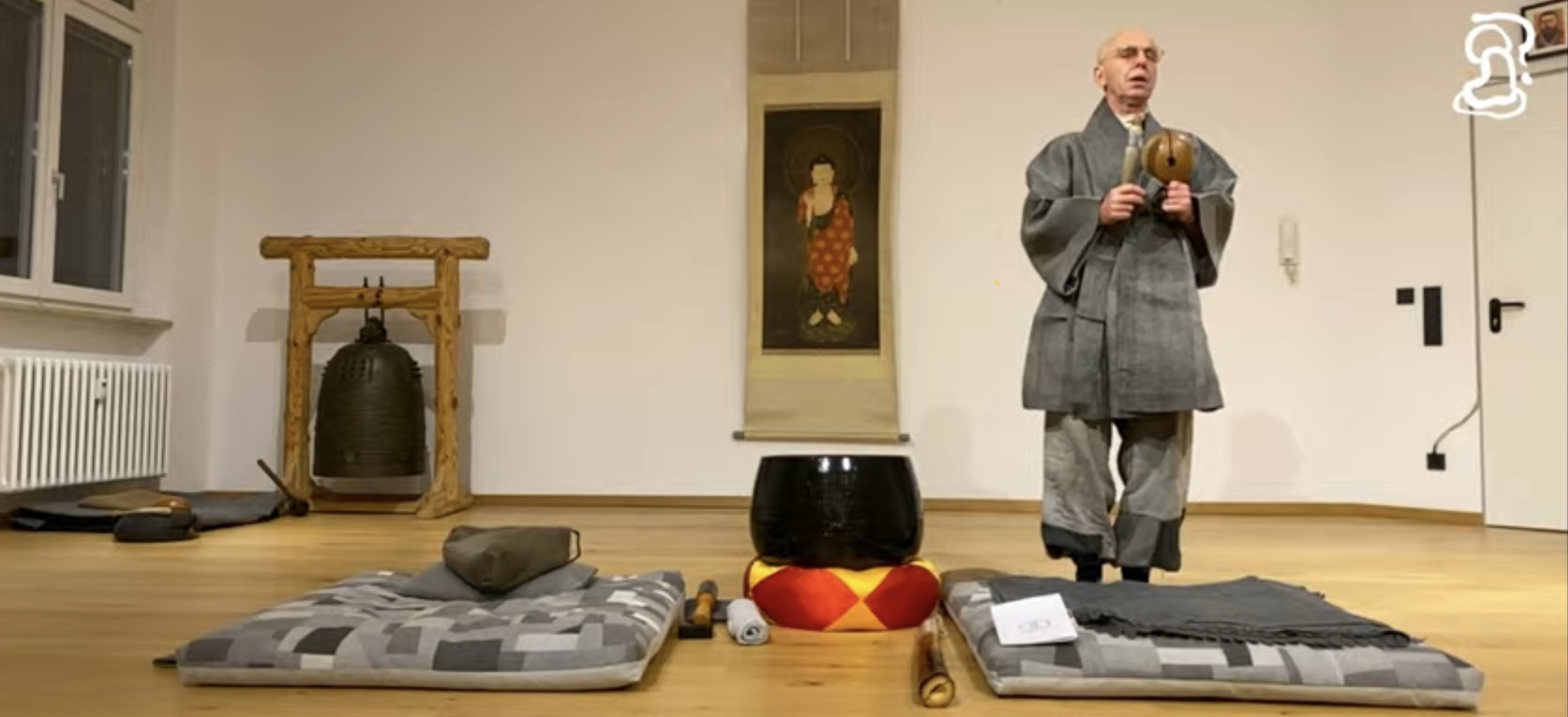 And the English Heart Sutra (영어 반야심경) and the Great Dharani (신묘장구대다라니) inspire our practice with clear science and vibrational mind-skiing: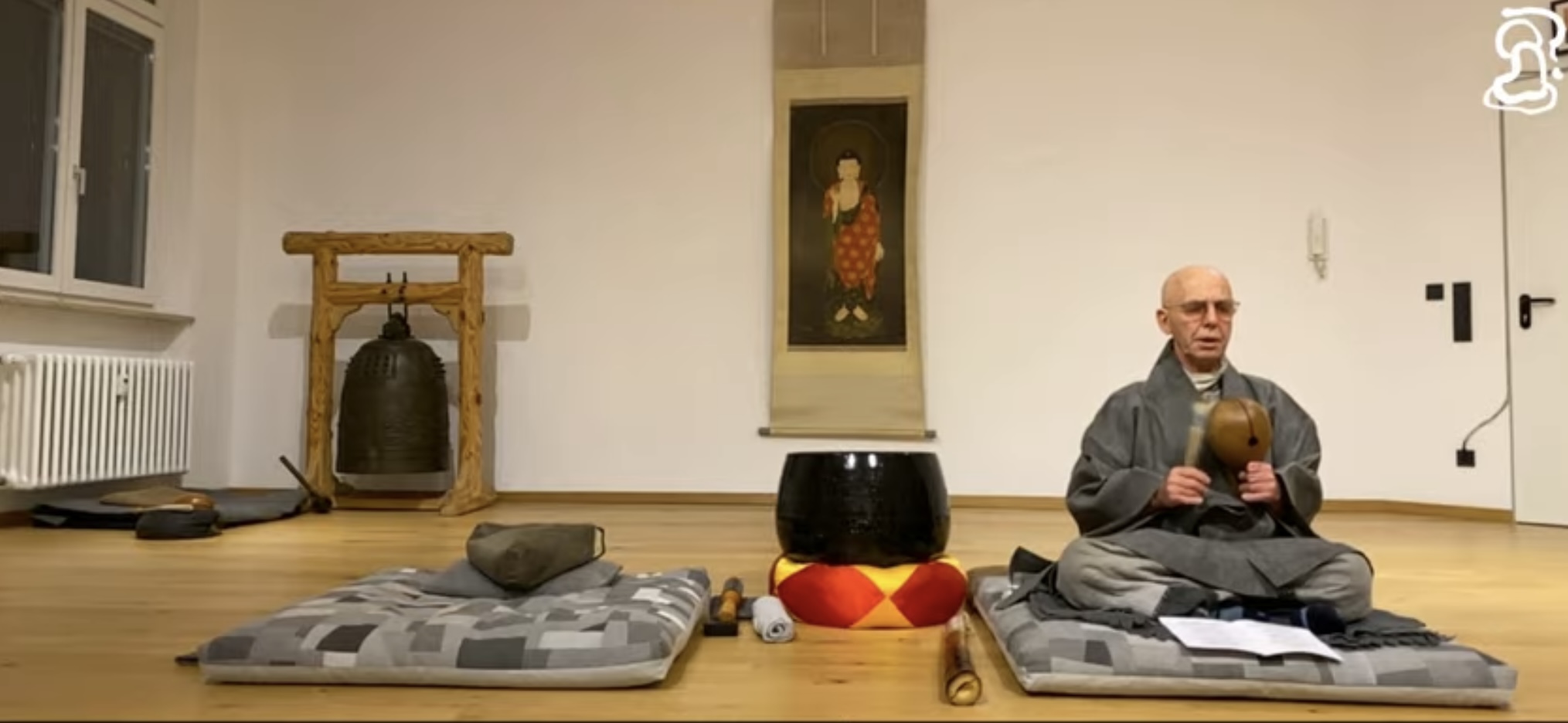 Of course, then comes 면벽 — wall-facing Zazen, gazing into our original nature, so complete in its simplicity and its ever-present limitlessness. Like Christopher right NOW (and eons until his past birth), "no eyes, no ears, no nose, no tongue, no body, and no thinking-mind, and also no extinction of it".
The live-link to the full daily Evening Practice with Hyon Mun Sunim, Doh Ahn (Ioannis) and Doh Hye (Eduard).

The link may be "unlisted" after a few days, to focus only on LIVE practices together.
A word from our advertisers: the good functioning of this YouTube channel provides some of the funding that makes this "meditation experience" available to people with no money-making motive involved on our part Thank you for subscribing and sharing videos you enjoy or benefit from in some way.
🙏🏼