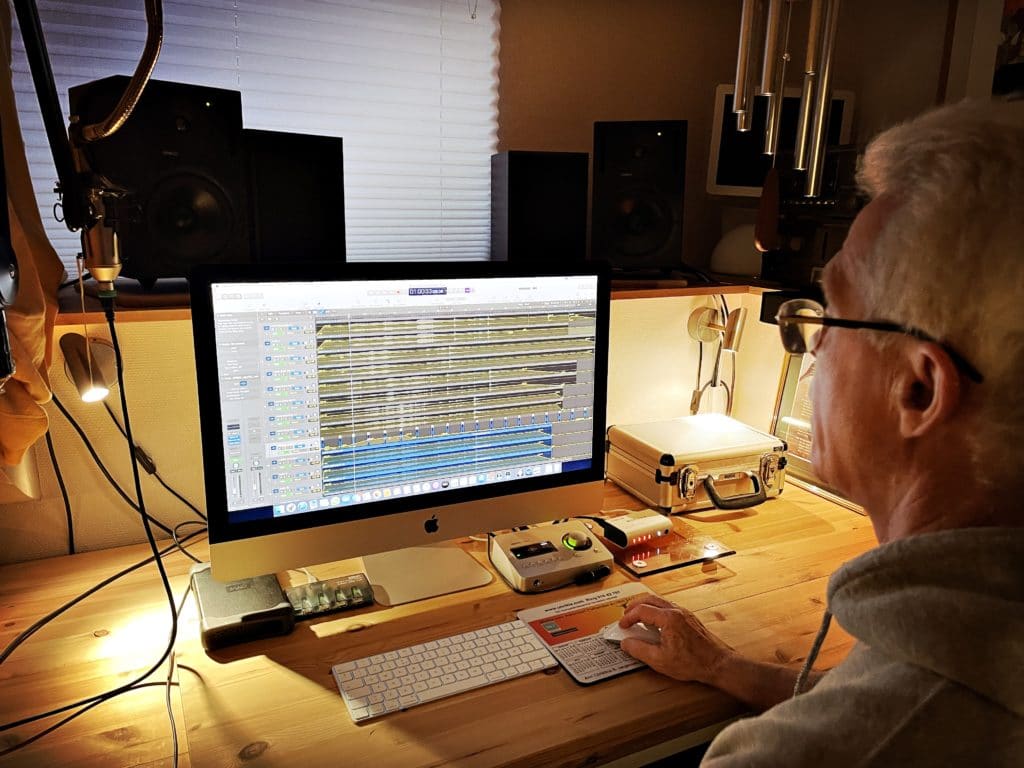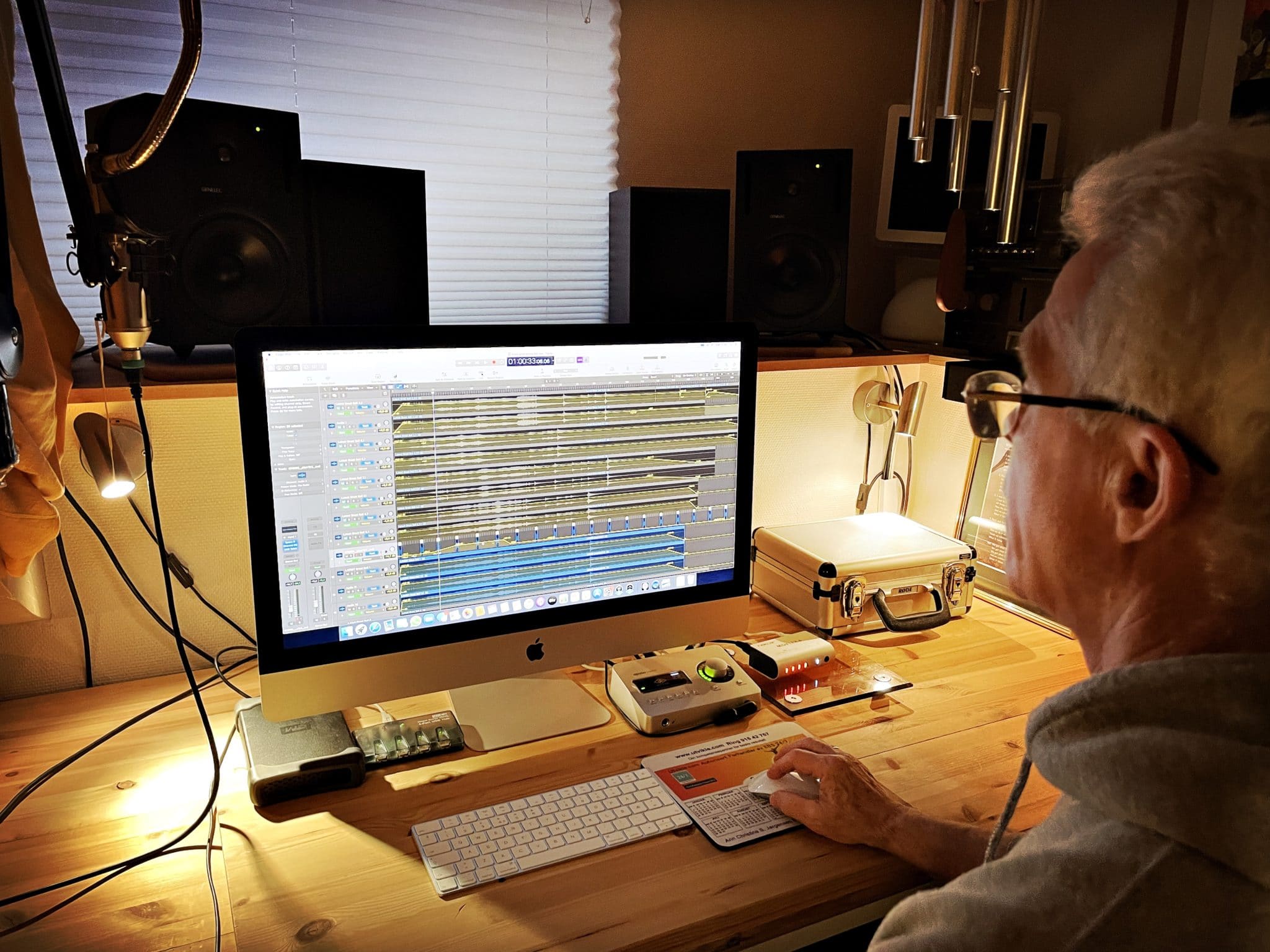 Yogi (Erik Møller), my cohost for all of this work in Norway for 13 years, is an accomplished musician and music producer, a businessman and teacher and all-around-bodhisattva Soul. He is also the soundman who has helped to produce all of the chants that I have released over the years: Om Mani Padme Hum, the Great Dharani (solo version), and the Great Dharani x3 (and its various iterations).
For the last several months, we have been sound mastering and remixing several bell recordings for the upcoming meditation app. During the first lockdown, in summer of 2030, our neighbor, Peter Beer, brought an excellent professional microphone to the Zen Center and we recorded the Great Bell in our Dharma Room. It was a quiet Sunday morning in the Altstadt, with only the rain spackling lightly on the leaves, and only the dim Sunday church bells in the distance, and a few birds. They are stunning, effective recordings — there is real intimacy with the activity of the bell, with its wavy-wavy reverb, and its long-enduring tone.
We are doing several recordings which people will be able to have free access to, as tools for setting atmosphere to enter their daily home practice of sitting meditation.
On top of this, I will take the opportunity to record two more mantras for the meditation app: "Om Nam" and "Om Salba Motcha Moji Sadaya, Sabaha" (참회진언).
Today we just reviewed our unfinished works, and began refining two of the bell recordings. Very very beautiful expansive presence, this bell among the ancient bells of Regensburg, sometimes appearing in the distance.
I believe that playing this as someone settles into seated meditation will be helpful for their mind to become calm and centered as they let go of thinking — the stickiness of thinking — and learn to trust the naturally appearing sound of the bell, and through that — in that — to trust the completeness of Moment.