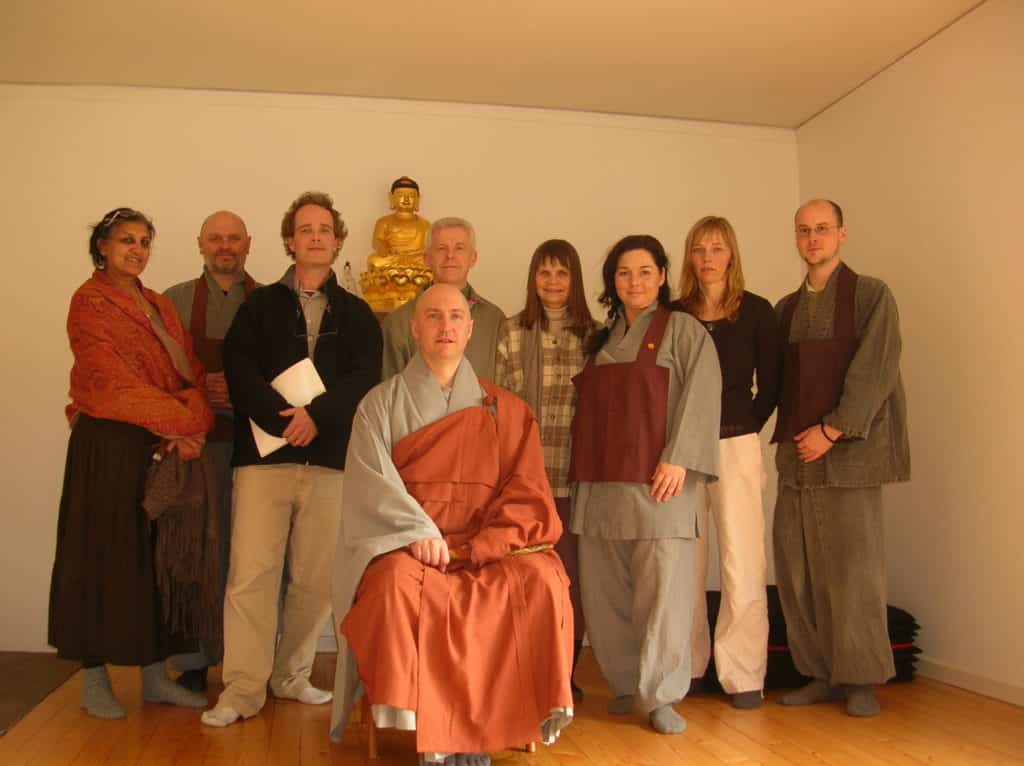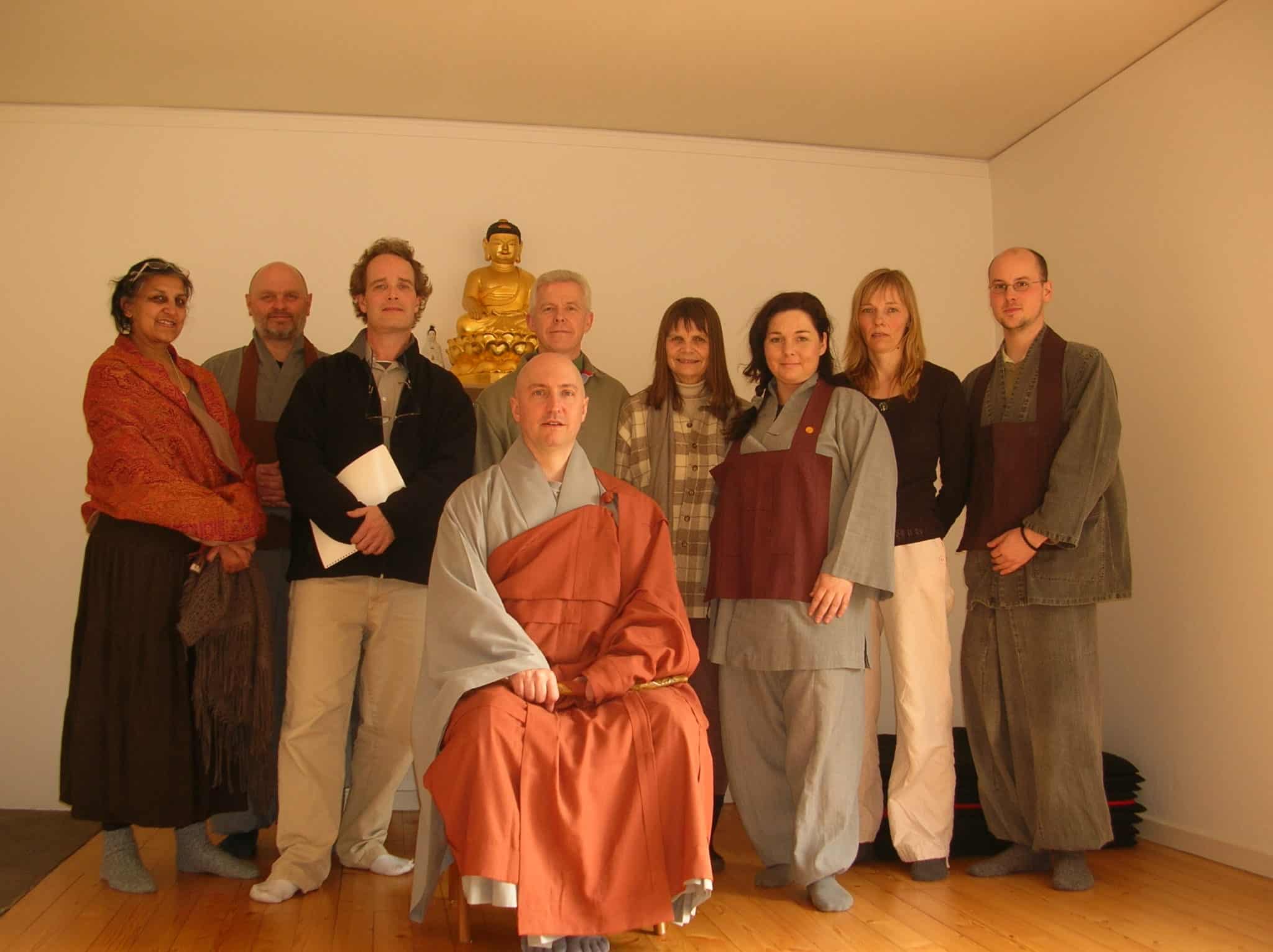 I'm heading up to Norway next week, to lead a silent retreat and give some talks and consultations, from October 11-23. It will be my 15th visit to teach in Norway.
While preparing some materials tonight for the visit, I came across this: a photo from the very first teaching-visit there, in 2011. Homa and Yogi (behind my left shoulder) are still organizing the events, and working hard to not only organize the schedule but also to give me so many endless inspirations for teaching. Yogi, a professional musician of many instruments, is responsible for producing all of the great chants we have been able to birth over the last ten years. Eternal gratitude to the both of them, who are as close to family as anyone I was born and raised with.
Thanks to their hard work, our retreats are always completely full, sometimes with a waiting list. (And sometimes, even Homa gives up her own cherished spot of silence to someone on the waiting list, to make sure all who wish can do this great work.) The talks are always full, and there have been requests to teach in other parts of Norway. So, there is certainly great enthusiasm there for the Dharma.
Dae Soen Sa Nim had established quite a large Zen sangha in Norway in the 1980s — I was told that it was the largest sangha in Europe, at one point. But as the years passed, and as his body inevitably declined and he could make less frequent trips there, the energy of the sangha declined. Eventually, it disappeared completely: there were no appointed successors to carry things forward in his absence, and there was no Zen center which could be a basis for continuous practice. The sangha completely disappeared. Only one Polish man kept a regular practice in his home, but no Norwegians ever attended on a regular basis.
Tomorrow, I will post a very professionally-edited video of Dae Soen Sa Nim and Dae Bong Sunim (that time, called Do Mun Sunim) leading a retreat there during what would be his final visit to the country. This short video is among the best film records of his teaching in the West, just in terms of clean sound that captures his English and his energy and his compassion. A true gem-treasure, which I have only encountered today for the first time in many years. I feel such gratitude for the folks back then who arranged to have this visit recorded!