During a "normal" Christmas season in the Regensburg Altstadt, the streets are teeming with people moving between the six or seven traditional Christmas markets, eating sausages and drinking cups of steaming Glühwein. The scent of roasting sausages would waft into the Dharma Room if we opened the windows during Evening Practice, making a unique olfactory combination with the traditional Greek frankincense we burn every day here in the Zen Center.
This year, an atmosphere both surreal and also somewhat more preferable, except for the unimaginable burdens being born by health care workers, merchants, and people with children.
I don't miss that scent in the Dharma Room, however!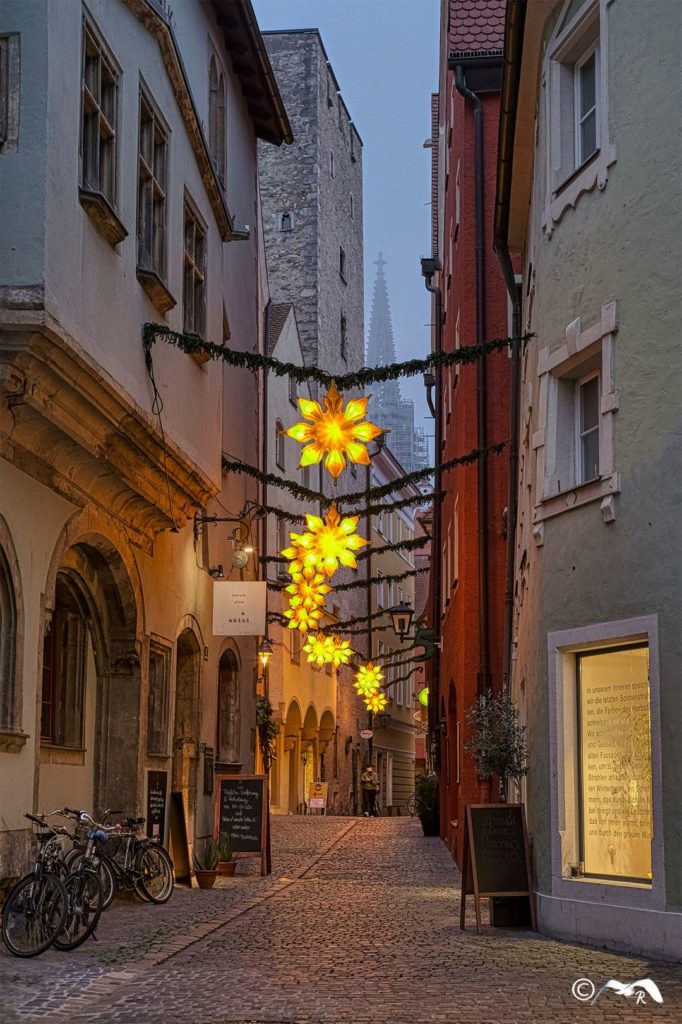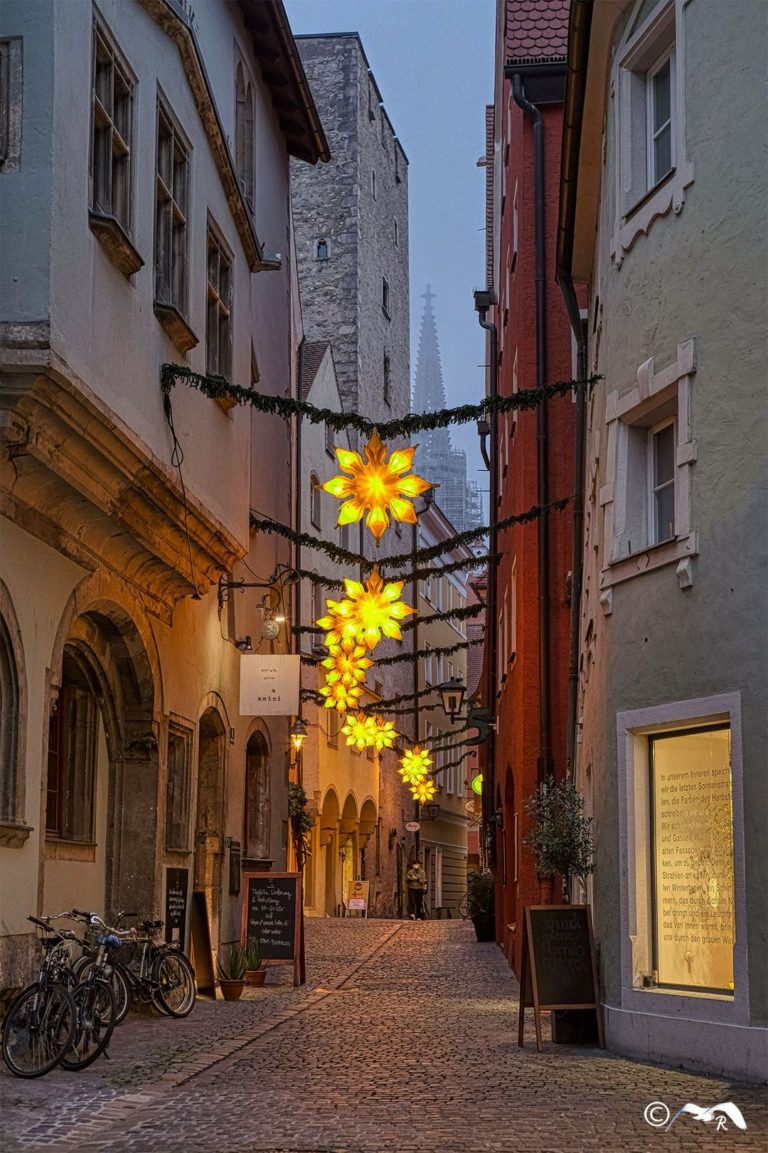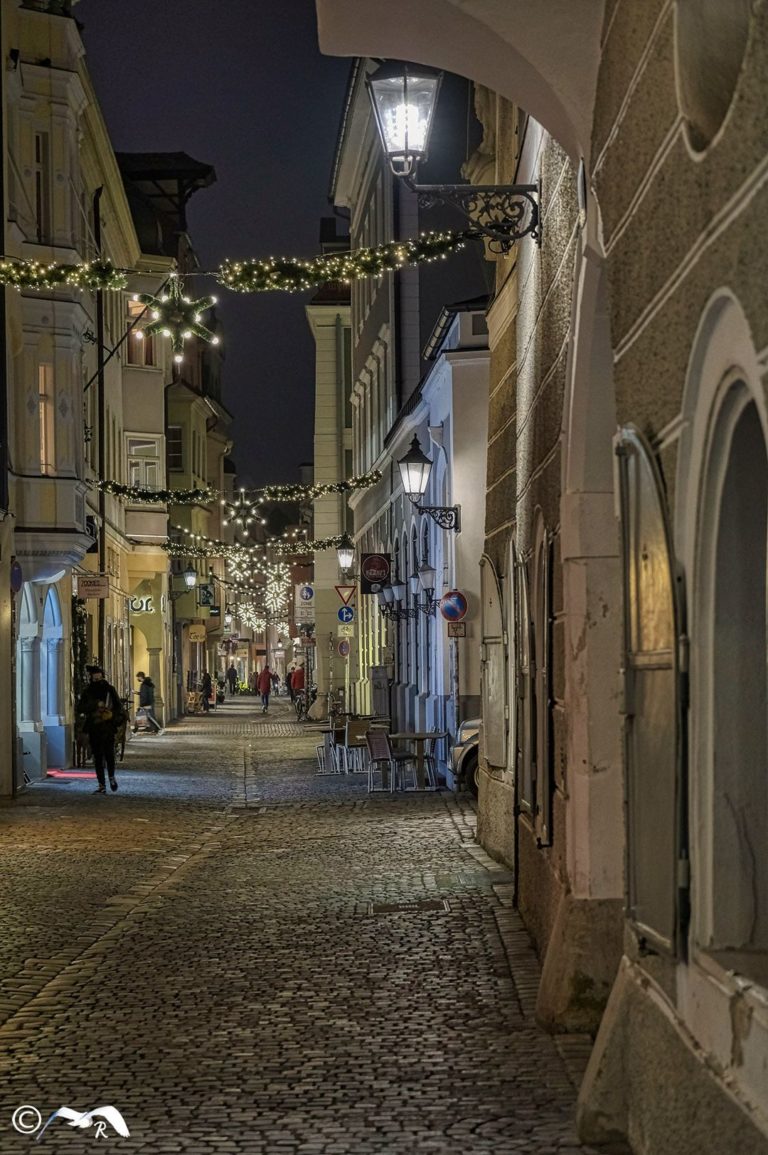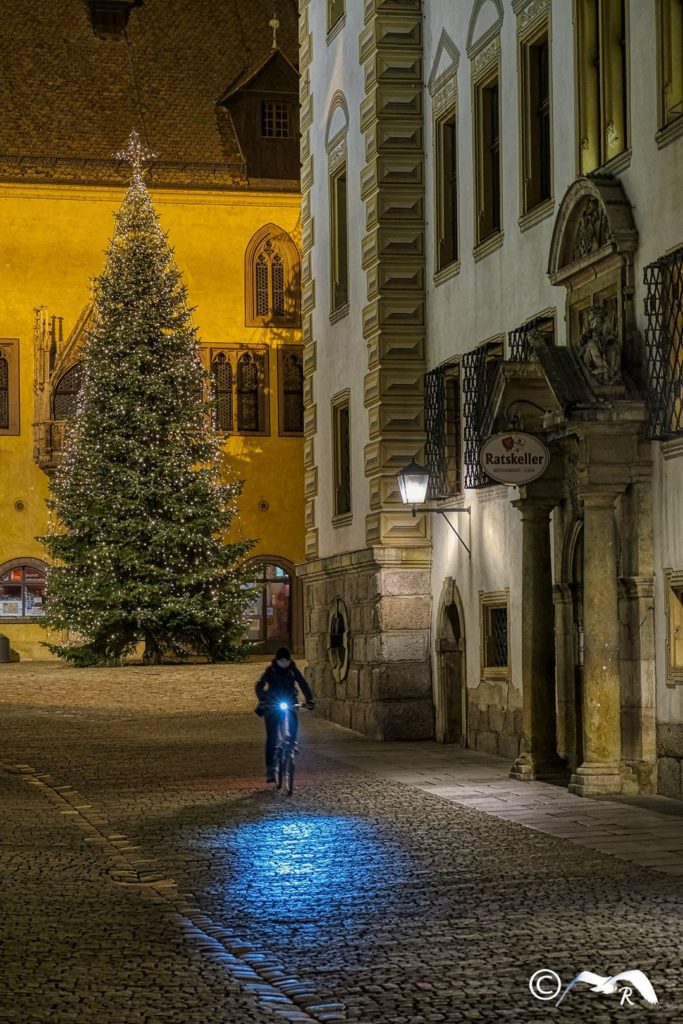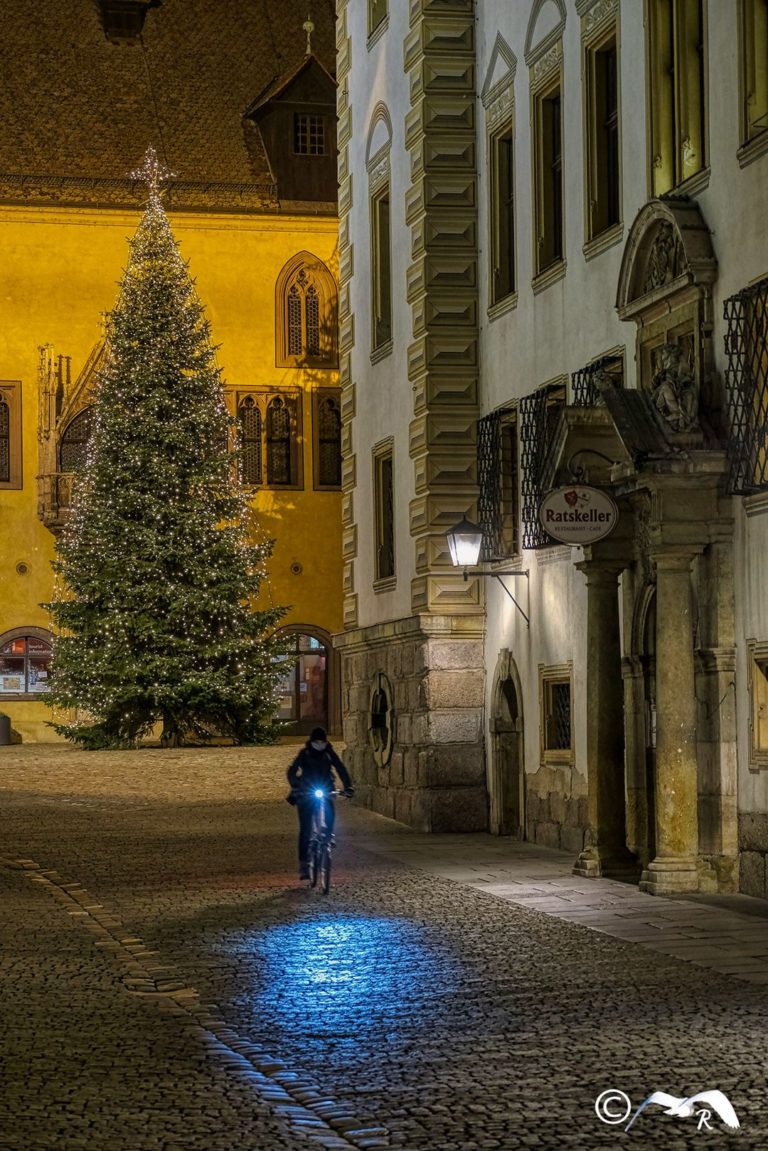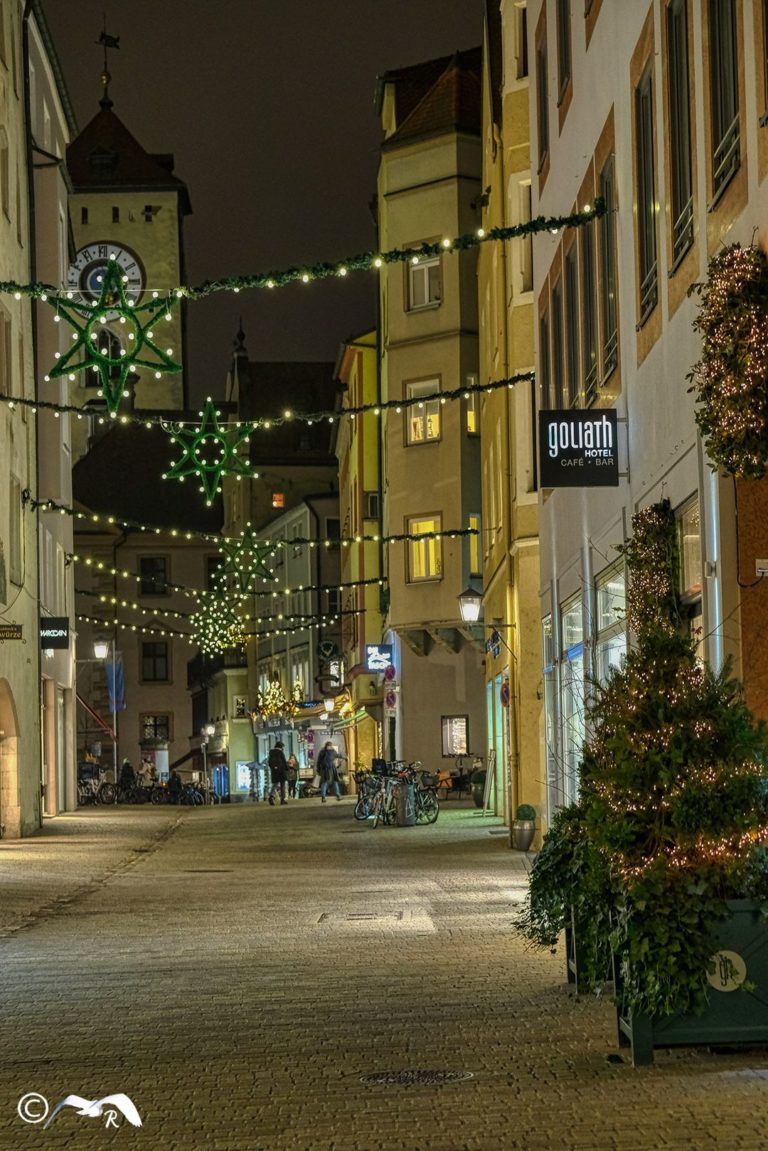 These photos were taken just yesterday by a local photographer who I feature often on this page, Herr Rudolf Rinner. rudolf.rinner@freenet.de