I passed several retreat seasons at Jeong Hae Sah temple, on the high ridge way up above Su Dok Sah, which is my Teacher's ancestral temple in Korea, and so my own. Su Dok Sah is the legendary home temple of Kyong Ho Sunim (鏡虛 禪師: 1849–1912) and Man Gong Sunim (滿空 禪師: 1871–1946), two of the most significant pillars of Korean Buddhism in the 20th century, and perhaps in its entire history.
On the last day of retreat, as the small community was dispersing in the ten directions until the next retreat season, a very humble and devout Korean man (and professional photographer), Jeon Jewoo, asked the temple if he could be permitted to document the end of the traditional retreat season, with his lens. After consulting with the community, the elder monk agreed. (It had never been permitted before, at least at Jeong Hae Sah.)
The man took shots of various aspects of the last day there. He later sent me these cuts, from his vast pile, documenting my leave-taking of the temple.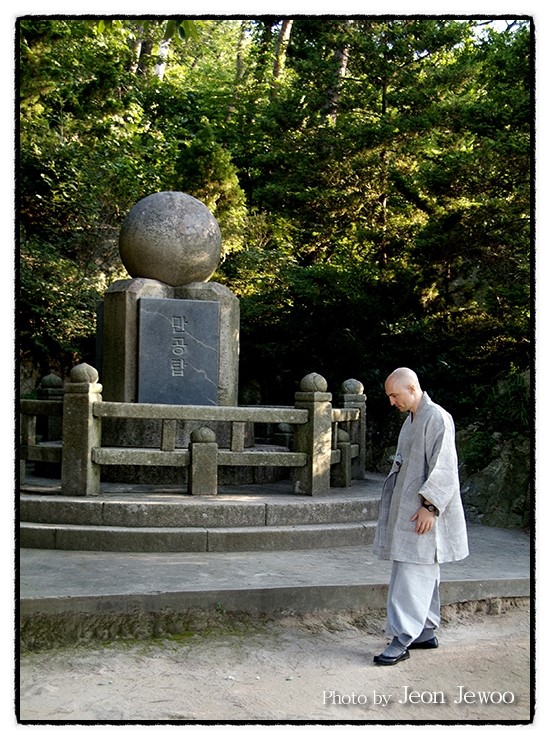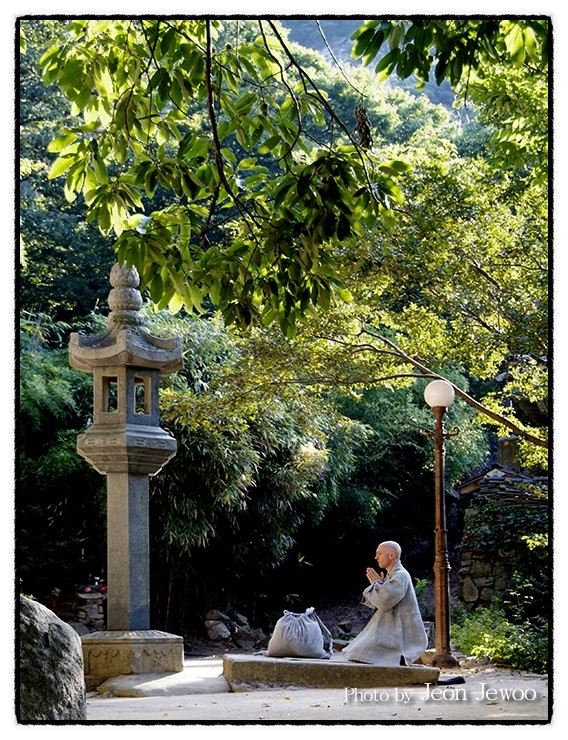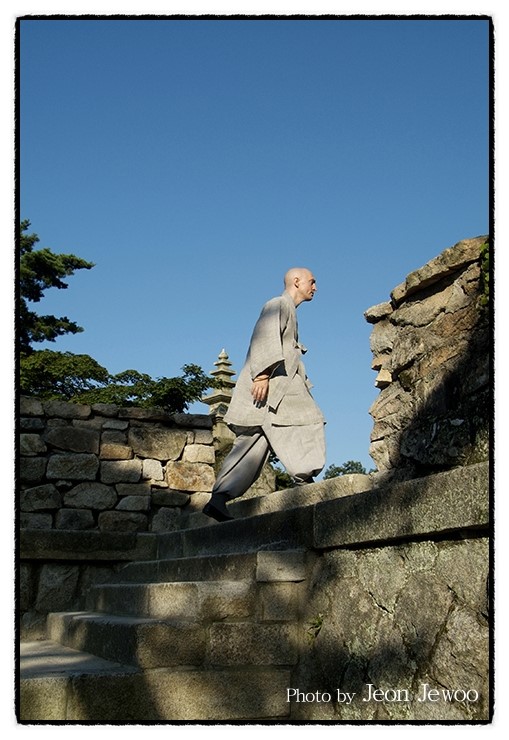 After this retreat, I never attended practice at Su Dok Sah ever again.